The Grandstand

When prepping your look for the grandstand, just remember two things: bright colors and big hats. You can't go wrong with a fun floral print cocktail dress and a nice pair of nude heels. Keep in mind you'll probably be doing a lot of walking so choose your most comfortable pair. A hat is not a must but it's a great excuse to wear a not-so-common statement piece. Here's what we picked: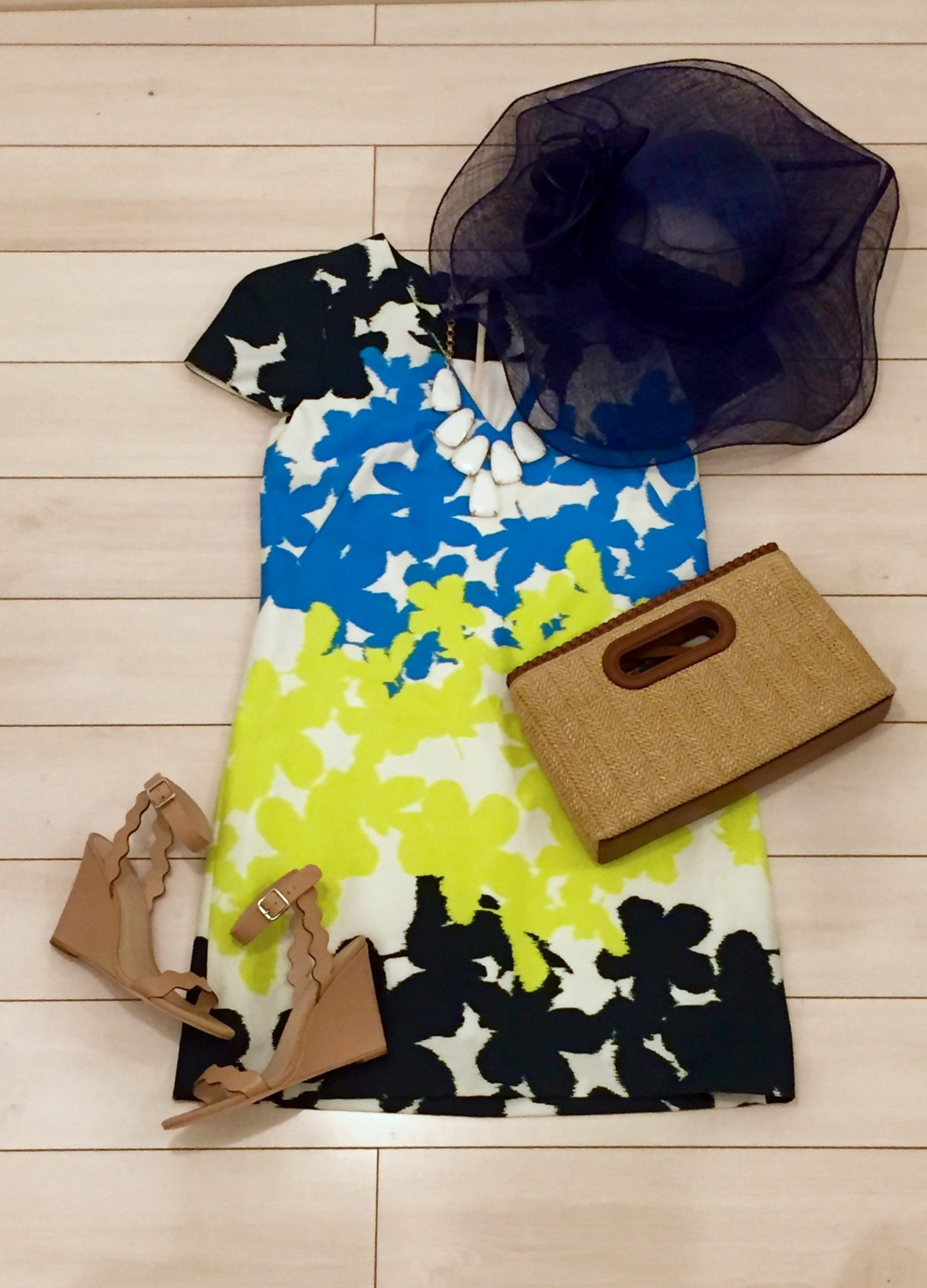 Milly Chloe V-neck dress ($375) at Sassanova. C.C. Exclusives Spring Derby hat ($65) at Sassanova. Kendra Scott Harlow necklace ($195) at Punch. Michael Kors straw clutch ($195) at Handbags in the City. Loeffler Randall Piper Wheat wedges ($350) at Sassanova.
---
The Infield

Think cute and comfortable when it comes to dressing for the infield. Try to choose a flat shoes, or if you are leaning toward a heel, go with a wedge—the grass is not a great place for stilettos. Just because you're not in the grandstand doesn't mean you can't have fun with your outfit. A patterned romper or sundress is perfect paired with a crossbody bag for this all-day event. Here is what we picked: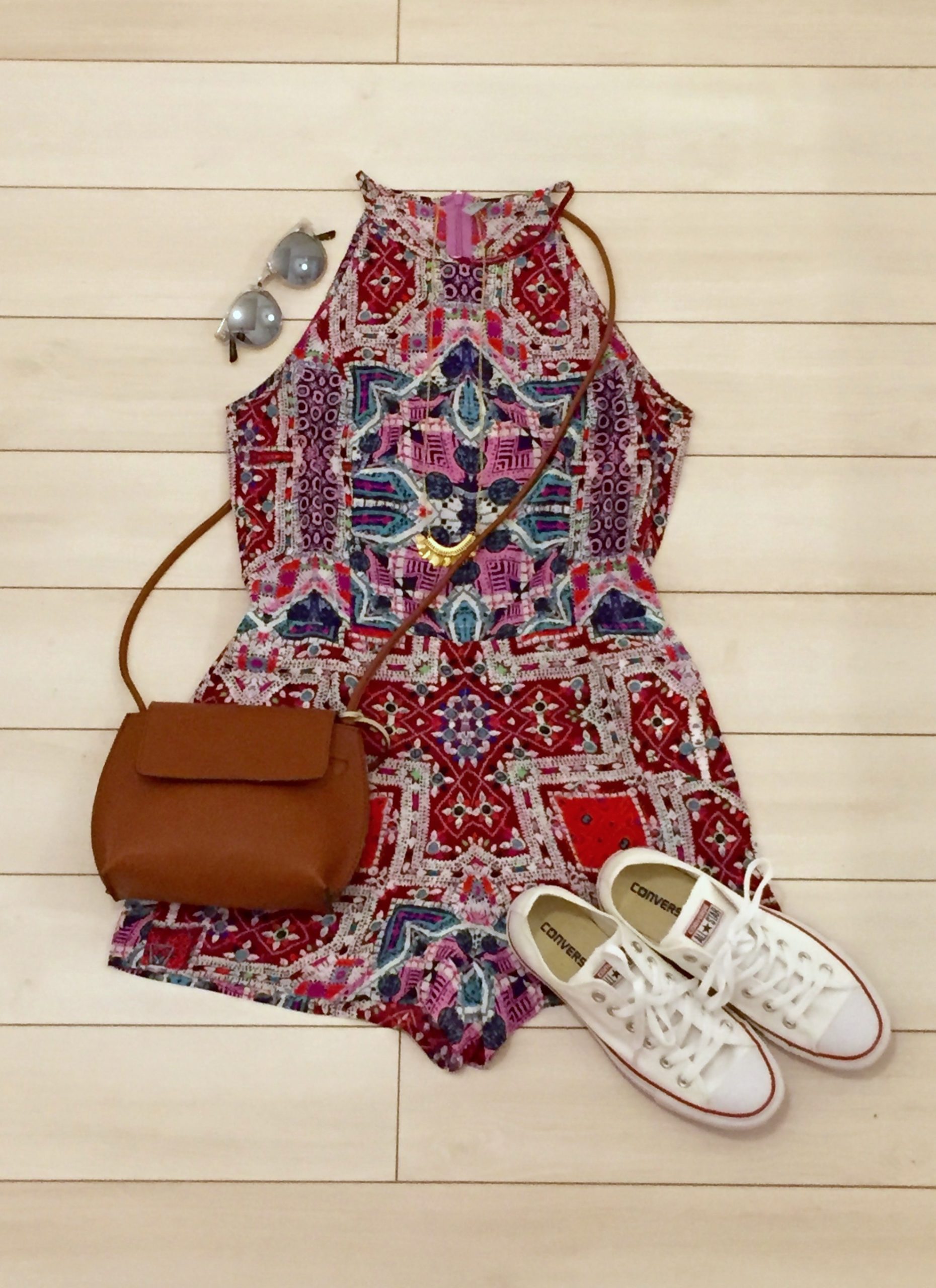 Abbeline patterned romper ($98) at South Moon Under. Spitfire Teddy Boy #2 sunglasses ($39) at Brightside. Street Level crossbody bag ($48) at Brightside. Leaf Scoop Pendant necklace ($16) at Punch. Converse low-tops ($55) at South Moon Under.