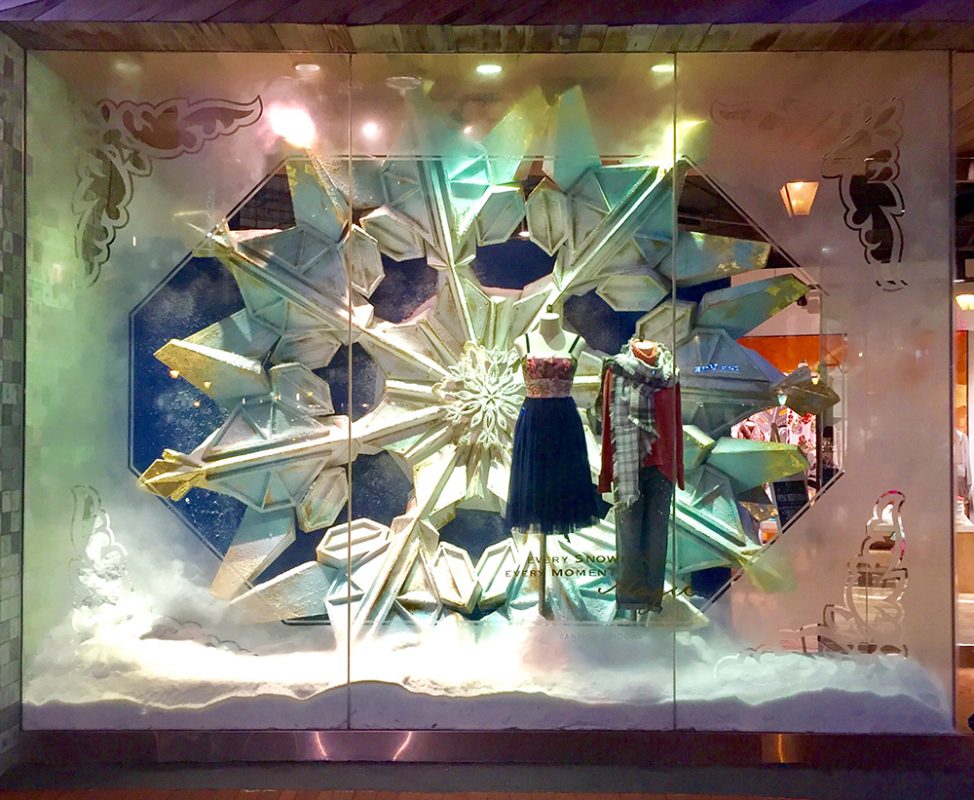 Photography by Mary Marek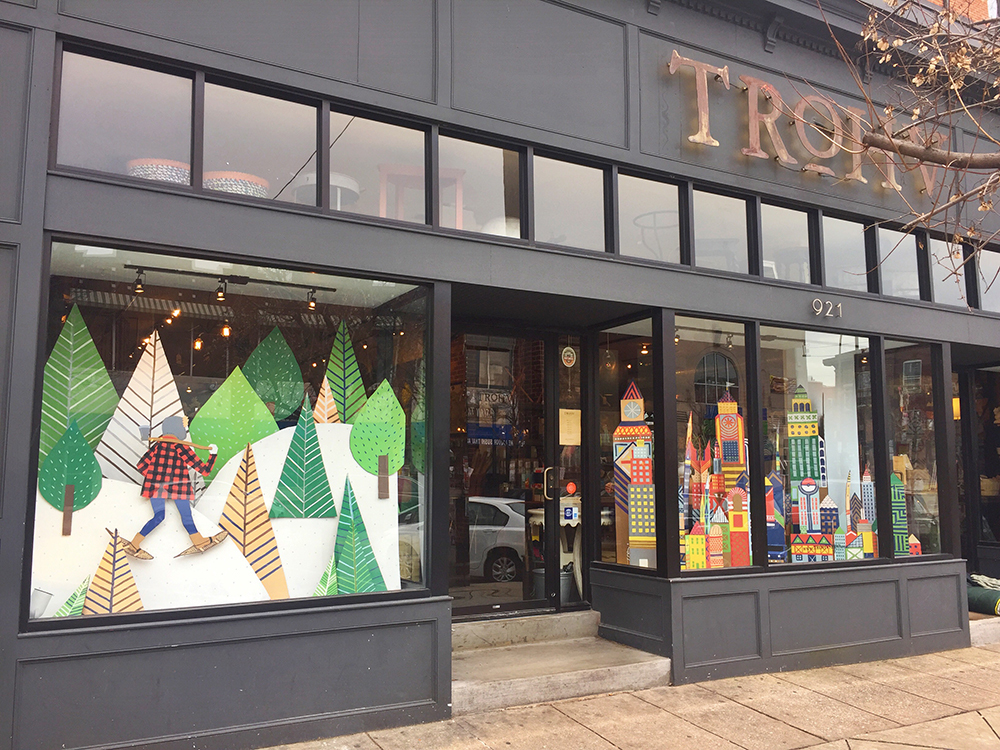 "We try to use what we have in the store to catch the eye of people passing by," Rock said. "They see this big idea and want to see more."
No matter if it's a big business or small, window displays play a key role in bringing new and old consumers through the doors. This year, Trohv used repurposed cardboard to make its snowy scene of a Baltimore skyline and various skiing and snow-shoeing activities.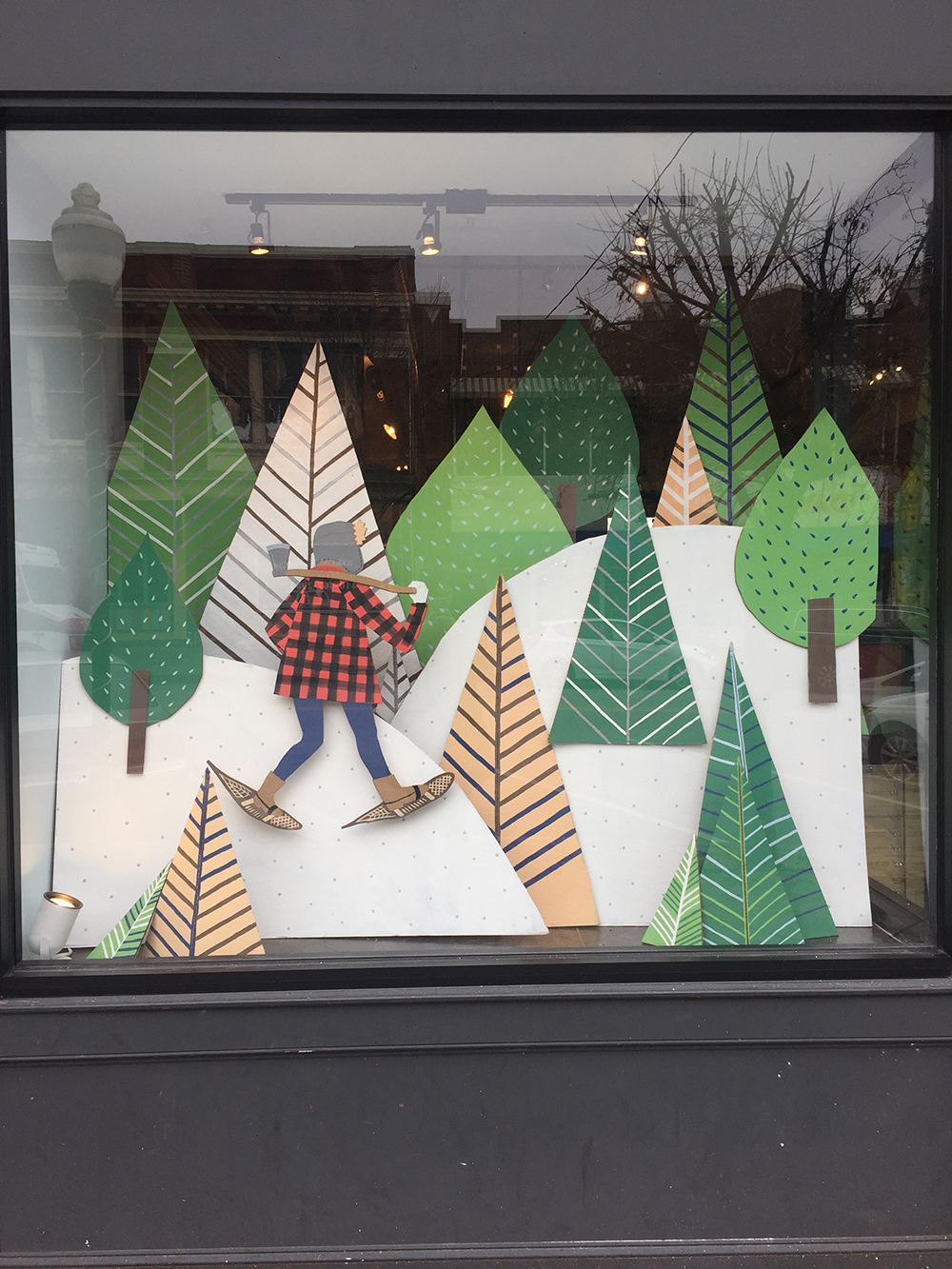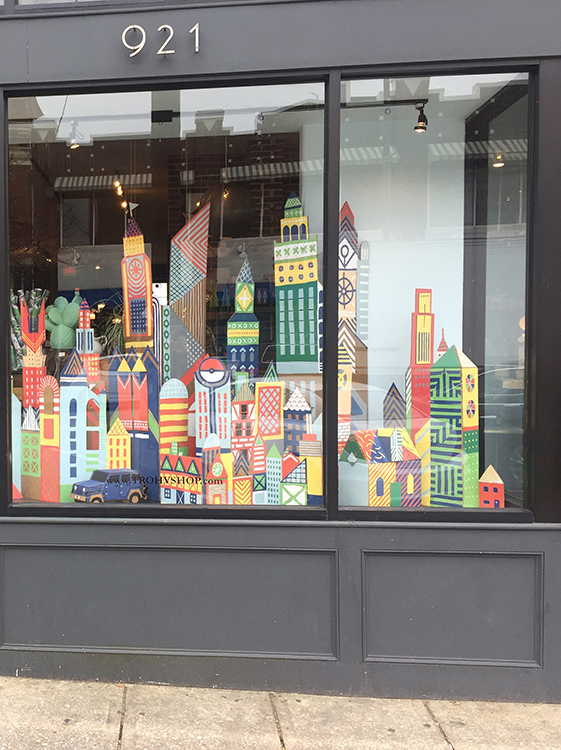 "We really like the expression and challenge of using a common everyday material that can be accessible to everyone and be able to turn it into something inspiring," said Trohv owner and founder Carmen Brock. "We can't always pull it off but our hope is to engage people and inspire them to go out and grab some cardboard and make something beautiful."
Also known for its jaw dropping designs, Anthropologie goes to great heights to achieve their holiday window displays. Like Trohv, they too begin the production process in September and like to incorporate reclaimed items from thrift stores around the area such as Second Chance. Although a chain, Anthropologie prides itself on one-of-a-kind handcrafted displays with no two windows looking exactly the same.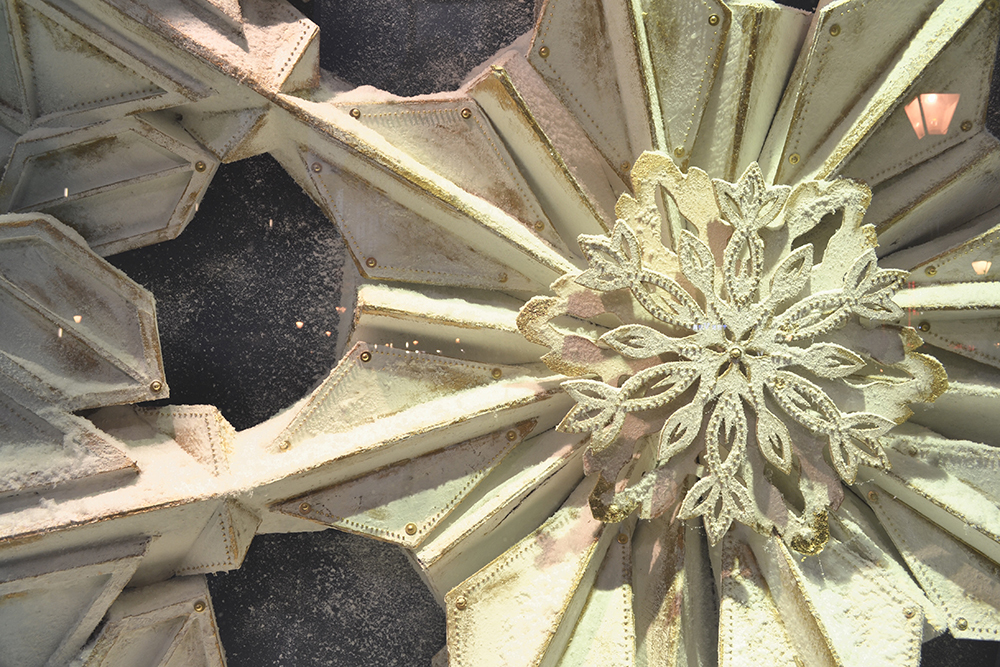 "As a company, we don't really advertise, so our windows in a way serve as a billboard," said Anthropologie display coordinator David Ubias. "Hopefully customers will notice that the displays are handcrafted by an individual and not just assembled from a corporate mail-pack."
With the holidays just around the corner, remember to take a breather in between stores and take in the thoughtful, intricately designed window displays.