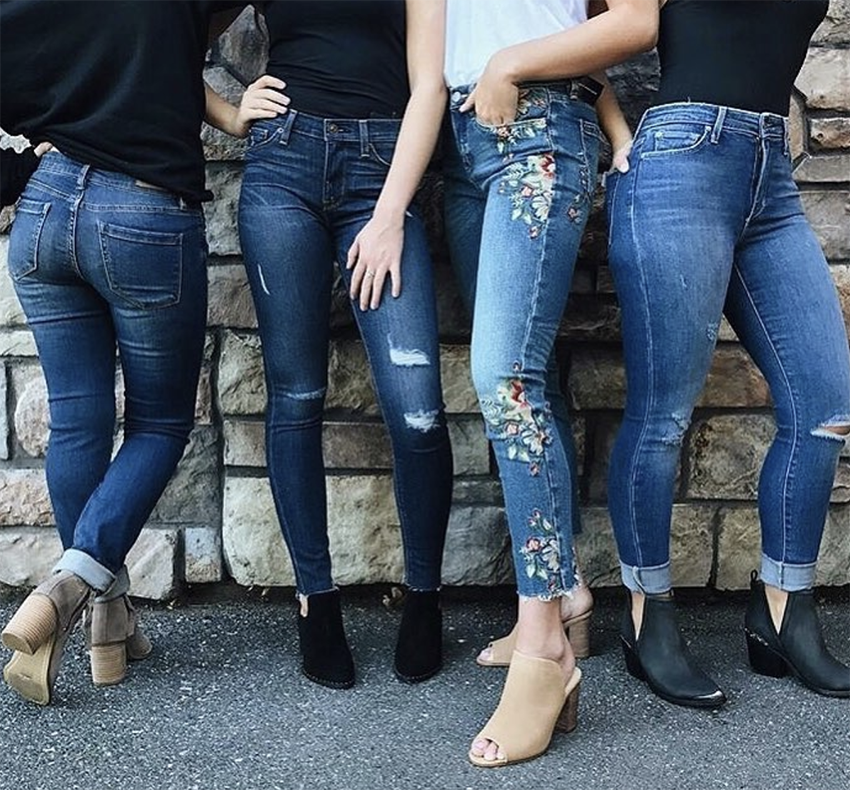 South Moon Under
Believe it or not, it's been 25 years since local fashion favorite South Moon Under opened its doors at Kenilworth Mall in 1992. The third-ever retail store for company, South Moon Under has come a long way from its roots of slinging surf boards and swim essentials in Ocean City to becoming one of the area's leading retailers for the sartorial minded. 
Over nearly half-a-century of business (yes—the company will turn 50 next spring), there have been many changes, most recently when founder Frank Gunion retired last year. Gunion brought in married couple Michael Smith, who now serves as the CEO, and Patricia Darrow Smith, the chief creative officer. The Smiths are not new to retail scene, as Patricia founded White House Black Market and the pair oversaw its expansion before selling the company to Chico's in 2003. 
"When this opportunity came up, it was exciting to us because we saw the strength of South Moon Under," Michael says. "We saw the loyal customer base, and we saw the way the brand really wrapped themselves around their customers and we'd like to try to bring that to a larger audience around the country."
The company hopes to expand even more in the coming years with leases signed in Raleigh, North Carolina; Birmingham, Alabama; and in the holy grail of local storefronts—Georgetown in Washington, D.C. But that doesn't mean current stores will be overshadowed, as South Moon Under has always paid homage to its roots. As the largest store in the SMU portfolio, the Towson location has been around long enough to build customer relationships that span generations.
"The customers in the Towson area have really grown up with us," Michael says." You have mothers and daughters shopping together and the mothers used to be in the daughters position 25 years ago. It's really cool to see."
To celebrate the milestone, the Shops at Kenilworth location will be having special events all weekend long, November 3-5, with special sales, giveaways, the chance to shop with Patricia Darrow Smith, and mimosas and massages on Sunday. 
"Selling surf boards and swimwear has evolved into a fashion brand," Michael says. "It's a much different business than it was 50 years ago and we're a much different business than we were 10 years ago. We're evolving and growing."