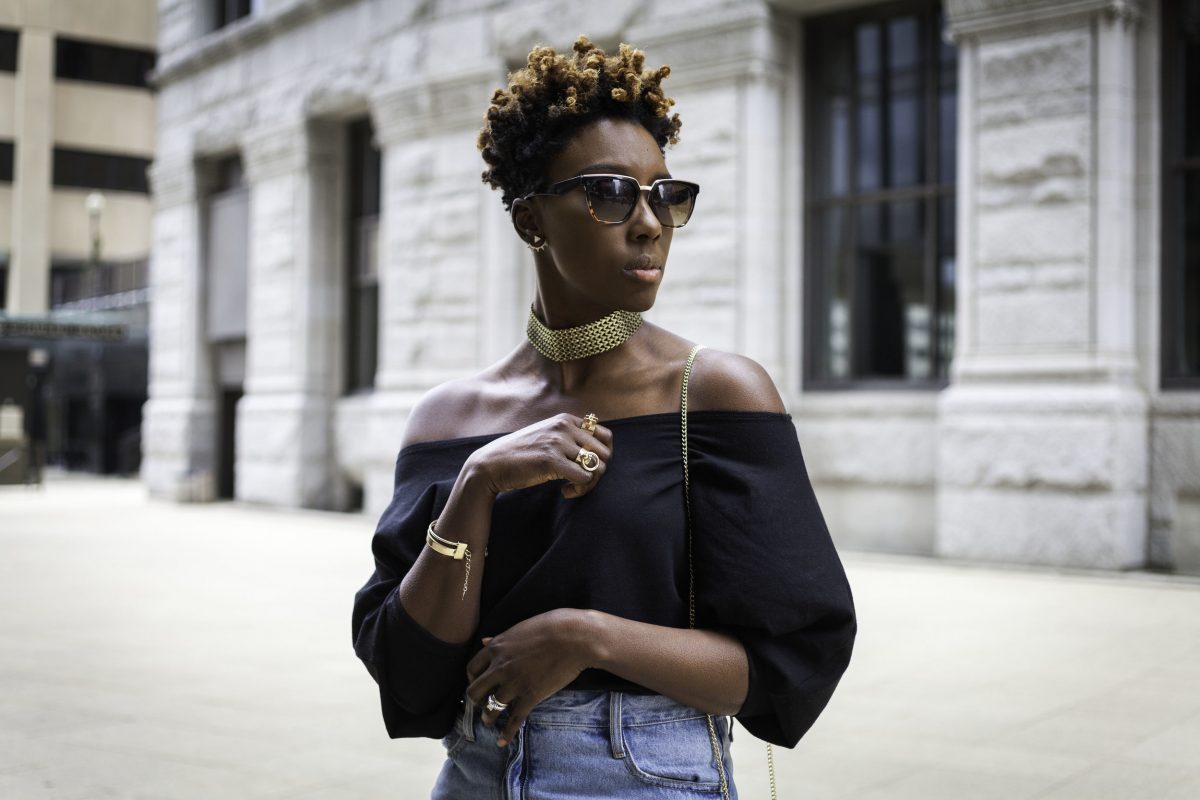 Photography by Jessica Mason
With more than 50,000 followers on Instagram, Dayna Bolden documents her day-to-day life for the masses leaving us feeling completely inspired. From fashion and beauty to travel and family, she has all of the bases covered and offers heartfelt advice, aspirational goals, and attainable fashion tips and tricks in a truly genuine way. We caught up with Bolden to talk about how she got started blogging, adventures in motherhood, and where she likes to shop in Baltimore.
What made you want to start blogging?
I really wanted to create a platform for myself where I could share my lifestyle as an entrepreneur, a mother, a wife, and just document all of the things I love. 
How is being a mother impacted your posts?
I love showing my readers the beauty of motherhood and how I am still able to follow my dreams, while still being an amazing mother. I feel that a lot of women feel that once they become mothers and have another little life to take care of, that everything else has to stop and that is definitely not the case. I believe that being a blogger mom also really inspires my daughter to know that she can do what she loves as she gets older.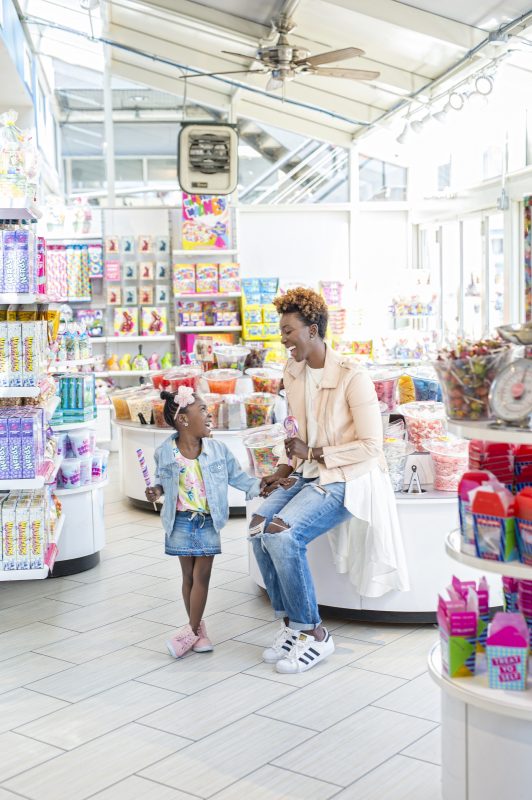 Where do you love to shop in Baltimore?
I love Brightside Boutique—they have amazing clothes and great quality stuff. I also recently discovered another cute store called Poppy and Stella, I haven't had the time to shop there as much as I would like too but I'm definitely planning on it. There is also an online clothing company I really love called Mess in a Bottle, sadly there so no real store yet, but my friend owns the company and she sells really cute t-shirts online. Those are probably my go-to places in Baltimore.
What do you like to do outside of your blog?
I'm an entrepreneur. I own a business called Bolden Creative Media, where I brand consult and work with brands on creative directing, functions, and strategies. I also love spending time with my family and traveling. I don't have a lot of hobbies because blogging was always my hobby when I was younger and I turned that into a full-time career. 
Any style tips for the summer?
I love a cute dress, and I feel that you can never go wrong with a maxi dress. The perfect maxi is always going to look chic and is really easy to dress up or down. Also a nice pair of shorts, that aren't too short. I don't like super tight or super short shorts, but a nice fitted pair of shorts are essential for your summer wardrobe. 
What is your go-to outfit?
My everyday go-to outfit right now is sweats, a cute T-shirt, and just pairing that with some sneakers. But If I'm actually going somewhere and need to look cute, I love nice tapered pants, a cute blouse, and a statement heel as my go-to.