Style File: Jazmine Davis of Jazmine Kionna
The owner of the Port Covington-based vegan shoe brand is on a mission to end #HighHeelHell.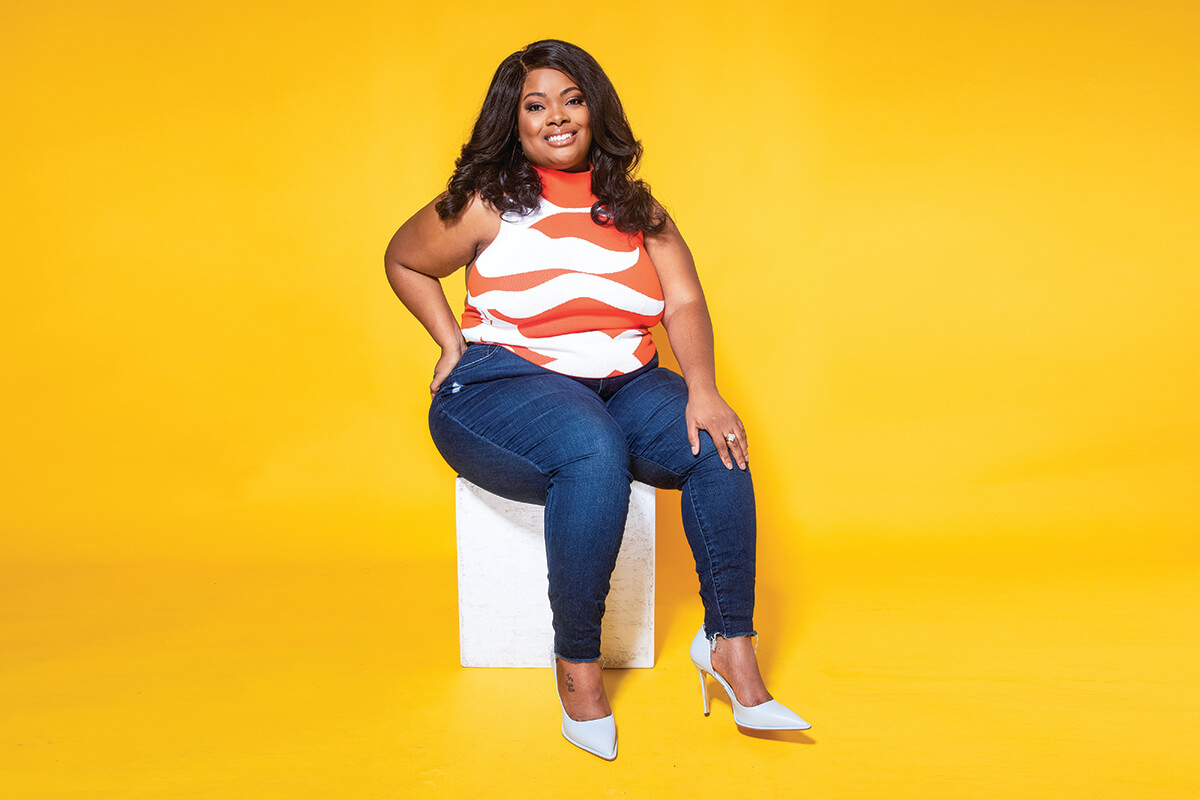 High heels look great, sure. But comfortable? Not so much. But why must we sacrifice comfort for beauty? Baltimore-based shoe designer Jazmine Davis wondered the same thing. An avid shoe lover and practicing scientist, she knew there had to be a way to enjoy the best of both worlds. In 2017, she created Jazmine Kionna—a Port Covington-based vegan shoe brand whose patent-pending insole is built to mold to your foot's specific pressure points and minimize the impact of walking and standing. We talked with Davis about starting her mission to end #HighHeelHell with style.
What inspired you to start a shoe brand?
In my high school years, I was the girl who always wore heels. But going into college, after losing both of my parents, I lost myself. I didn't care about how I looked, how I dressed, or what I wore. I had saved up some money doing an internship in Detroit. For my birthday, I spent my first purchase on designer heels. But they were completely uncomfortable! Four years later, I thought, "You can create, so why not [create a comfortable heel] for yourself?"
You're also a scientist. How has that played into Jazmine Kionna?
I knew I wanted to merge my love for fashion and my love for science. I called all of these footwear companies to see what insoles already existed, what materials I could use. Then I held my own focus group where I had people experience certain materials. From there, I reached out to experts who could speak to comfort. It soon came down to asking, how do we reduce the fashion carbon footprint? What does vegan mean? How do we build sustainability into the business, too?
What's next for Jazmine Kionna?
I'm really excited about the changes to come. We have samples being looked at now with new colorways and different heel heights, and we will probably introduce handbags sooner rather than later. We're only online, but we're thinking about possibly doing more pop-ups to grow our home base in Baltimore, and exploring options in other cities.