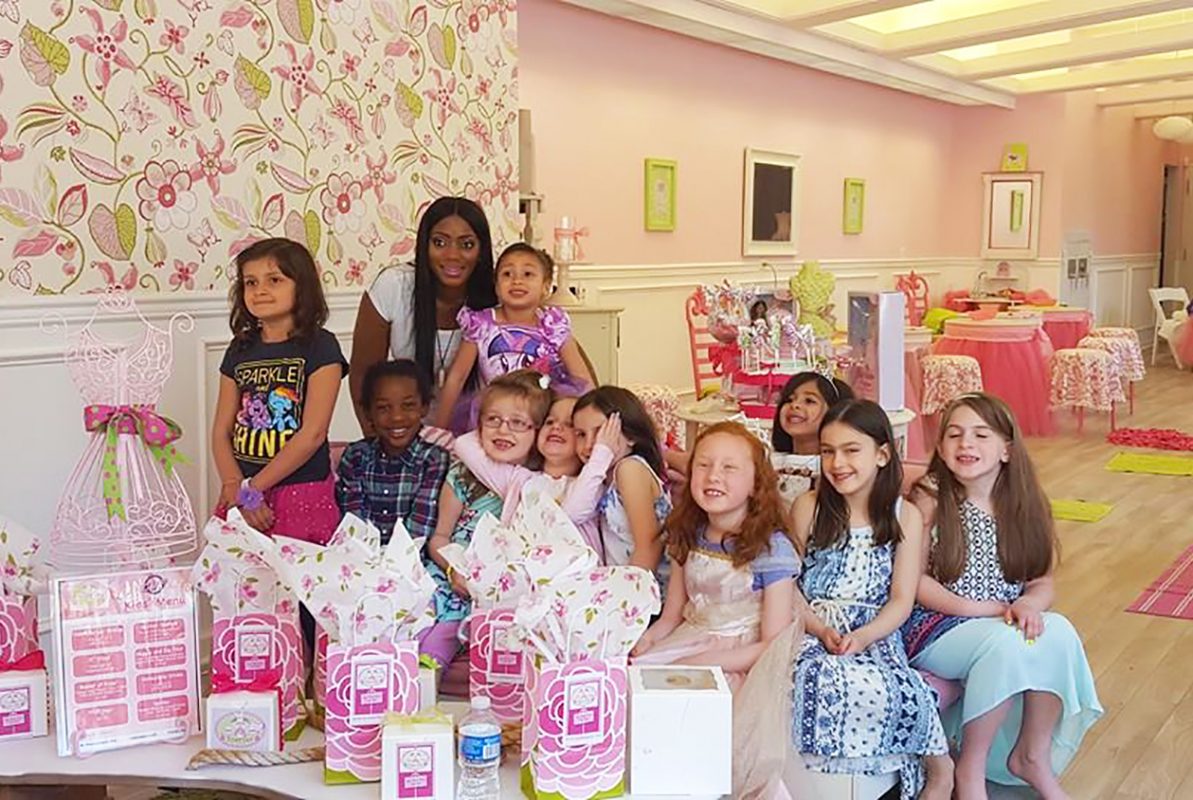 SparTea The Pink Door Day Spa for Girls
It's never too early to practice self-care. Located in Roland Park's Village of Cross Keys, SparTea The Pink Door Day Spa is inspiring young girls in Baltimore to celebrate themselves. From hosting tea parties, mani-pedis, and even yoga classes, SparTea has created a space for girls to feel like a princess. We caught up with owner Sarita Murray to learn about what she does to teach kids the "treat yo'self" mantra.
What did you envision when SparTea was launched in 2008?
I'm a single mom of four and my two younger kids are adopted. So in celebration of adoption and their birthdays, I wanted to have a big party. That's when we came up with this. What I wanted to do was a fabulous Tea Party, but then I thought, "What about also getting their nails done and then if they get little pedicures, and tea with it?" It started with mani-pedis and a little tea party, then it just kind of grew from there.
How did you get the name for your spa?
It's a spa tea party so that's how we came up with SparTea. Then, I thought everything will be pink because I'm a breast cancer survivor. When we started as a brick and mortar, we called it SparTea The Pink Door Spa because our door is pink and we wanted to play on the pink door is for little girls while the red door [at now-closed Cross Keys neighbor The Red Door Spa] was for big girls.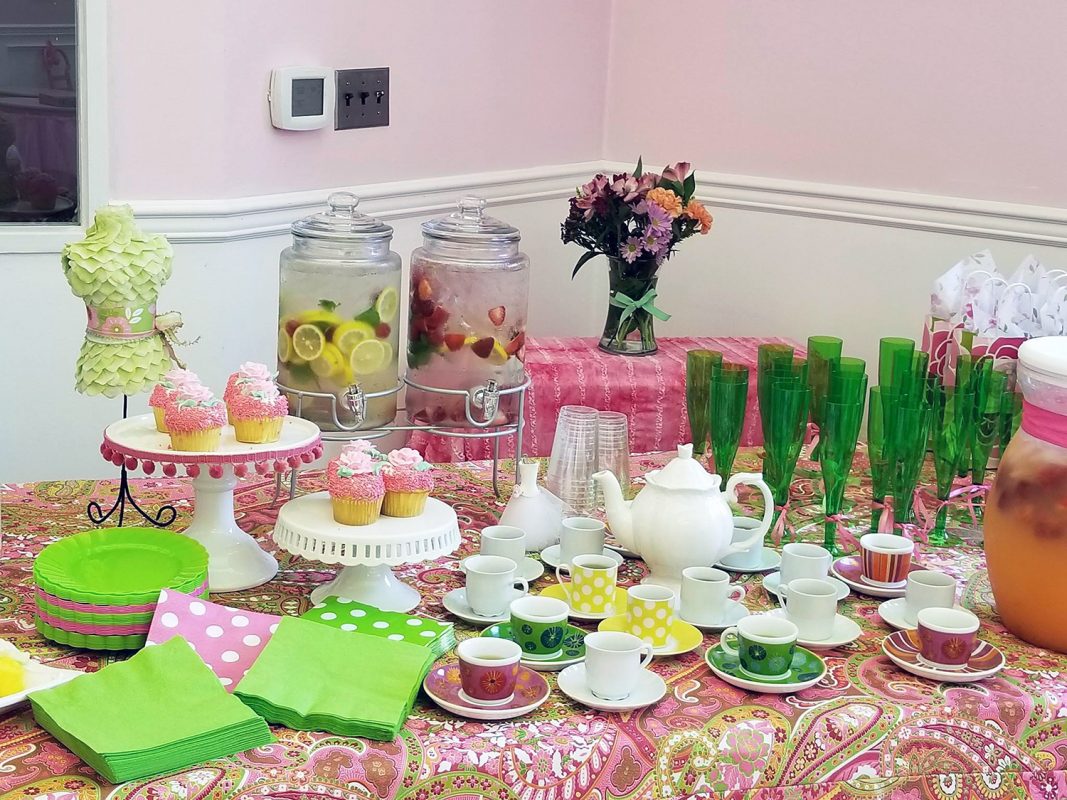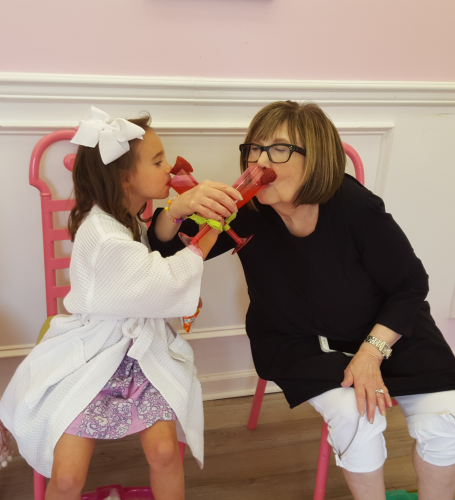 What do you enjoy most about hosting spa parties?
Preparing for the party—the design, the decor, and opening the door for the little girls to see a spa for the first time. I love hearing them say, "wow" and the "aww" and "ooh's" from seeing their cake. I've had a little girl come in and was wearing almost the exact black and white print that I had on the table like, "Wow how did Ms. Murray know that I like this?" I think it's my passion, but it's also a gift.
Why is it important for young girls to treat themselves?
I think it's important for them early in age. It's about self-esteem. I'm really surprised at the number of calls I get about makeup. I think it's important to let these girls know that they're beautiful, they're phenomenal—makeup doesn't make you. It's so important that they feel good about themselves and they can go somewhere to be treated like a princess.
What's the inspiration behind the SparTea "Mommy and Me" package?
When I started thinking of packages, I thought of ways that moms would like to spend quality time with their kids. It's definitely geared toward the younger girls. We don't cut cuticles or do acrylic or gel nails, but mom is there to spend time with them.
I'm a 16-year breast cancer survivor, and in October we have a "mommy and me" spa day. We pamper breast cancer patients and their daughters for free. It's so amazing to see a group of women and their kids having a good time. Some of the moms there are bald from having chemotherapy, and hearing the reassurance from the kids like, "Wow you mean my mommy has the same thing your mom has and she's still around," it's that reassurance—the camaraderie, and the tears that are shed between the moms. If they participated in it the year before and come back it's like, "Wow I get to sit here with you and tell you my story and show you that yes I'm a cancer survivor, too."
What are some of your favorite moments hosting spa tea parties?
Over the years there have been little girls who have cried at the end of the day when they don't want to leave. We have a mat at the front door, and the kids say back it all the time, "This is the best day ever." There are so many stories that I can tell, but to hear a kid say that they are having a great time means the world to me. I do these parties as if they were for my own kids, so every detail has to be just perfect.
What do you hope to inspire in young girls from Baltimore
I hope that I inspire kindness and love. I hope that it's always the best day ever when they come here.