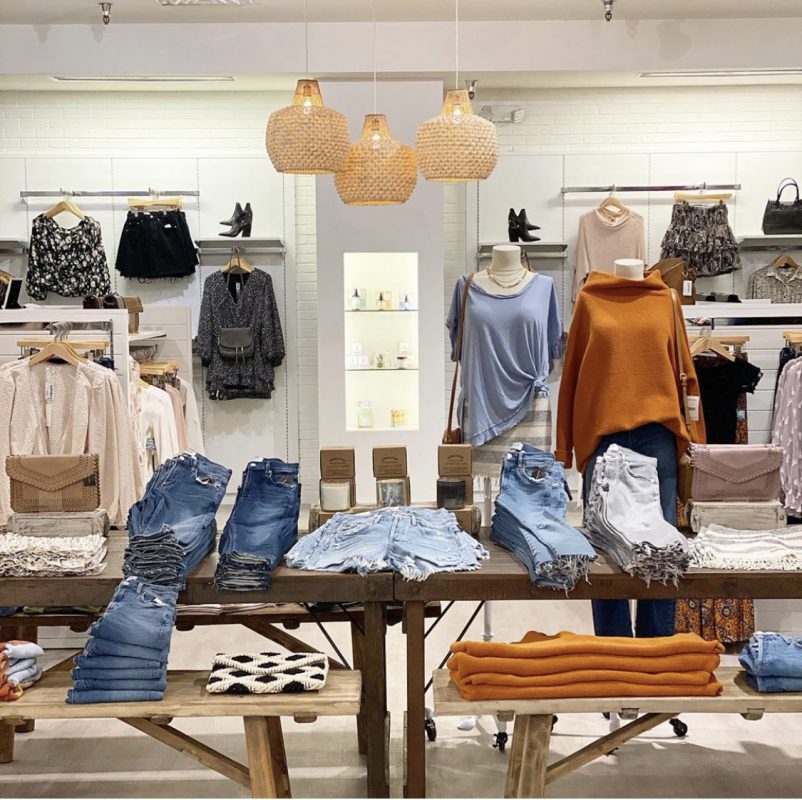 OPEN
South Moon Under Reopening in Towson: If you were worried that South Moon Under was going to be closed before you start your spring shopping spree, here is some relief: The Shops at Kenilworth in Towson leaked a preview of their South Moon location completely renovated and restocked with all of your spring wardrobe needs. We spotted racks of bikinis and beachy crochet sweaters, as well as dressing rooms designed for the perfect try-on selfie. They'll be back and open for business before the first weekend of March.
EVENTS
How to Build a Sustainable Wardrobe at Impact Hub: Practicing a sustainable lifestyle is tricky, especially when we talk about fashion. Trends cycle in and out every month, making it oh-so easy to shop and drop clothes. But if you're kicking off your spring cleaning with the idea of rebuilding a more environmentally friendly closet, this event might just be the talk to tune into. Head over to Impact Hub on March 3 to learn how fashion affects the environment and how you can do your part in making conscious shopping decisions.
Women of Spectrum at the Maryland Historical Society: Back in October, we let you know about the Maryland Historical Society's epic fashion collection displayed through the "Spectrum of Fashion" exhibit. In honor of Women's History Month, on March 7—the 100th anniversary of the signing of the 19th amendment that gave women the right to vote—MDHS will be offering hour-long tours of the exhibition highlighting the stories of the women behind the clothes. Learn about the Duchess of Windsor's iconic 1970s two-piece, the stunning designs of one of America's earliest modern designers Claire McCardell, and other great female Marylanders.
B.Willow & Greedy Reads Book Club: Plants and books—what more do you need? Two of Baltimore City's most popular small businesses, B.Willow and Greedy Reads, have teamed up to give us something that we didn't know we needed: A book club. "Our mission is to not only be a resource for plants and plant care, but also to promote societal awareness of the mental and physical health benefits one can acquire through engaging with nature," B.Willow posted in an announcement of the event on March 20. This month, it's all about the healing nature brings as readers delve into The Nature Fix by Florence Williams. There will be wine, a discount on plant purchases, a 10-percent discount for buying your copy of The Nature Fix at Greedy Reads, and a visit from Williams herself via Skype. All $5 ticket proceeds will benefit to Blue Water Baltimore.
Colorstrology, Birth Charts, and Jewelry Making at Keeper's Vintage: Vintage shopping takes a turn on March 21 as Keepers Vintage brings jewelry designer Rachel King into her Hampden shop to offer a free discussion on colorpsychology, birthstones, and crystal cleansing. The talk will be followed by a jewelry-making workshop (for the cost of $40), in which King will teach attendees how to create necklaces or bracelets. It's a pop-up that aims to have you leave feeling good about your energy with a stunning handcrafted necklace or bracelet to boot.