Charmed Life: Ask the Expert
How to achieve effortless-looking hair and makeup this spring.
To help us channel the "I just woke up this way" look (think dewy skin and soft hair), we asked Linthicum-based hair and makeup stylist Audrey Bethards—whose styling has appeared on the pages of
Teen Vogue and on the runway for Louis Vuitton—for advice for the coming season.
What are some casual, quick hair-styling trends?
For this spring-summer season, softness is the key, from beautiful and romantic braids to girly ponytails, high messy buns, and French twists. Keep it simple and carefree.
What's the next big thing in hair color?
Balayage is a less dramatic, more subtle form of the ombre trend. It requires less lift of color (lightening of the hair), which will create less damage.. It's a wonderful option for a very modern, soft, and delicate look.
Any tips for natural-looking hair color?
Don't go more than two shades lighter or darker than your natural color to avoid a drastic change in your appearance and the hassle of retouching new growth. To add dimension, it's always good to add slightly different tones of the same hair color, like very subtle highlights or low-lights.
How can we achieve great skin for the natural makeup look?
The key to glowing and radiant skin is to cleanse, exfoliate, and hydrate. Skin renews itself constantly, and it is essential to remove any impurities and makeup, then exfoliate the dead skin cells that lie on top of our skin that make it look dull, lifeless, and dry. Moisturizing your skin is extremely important. You will need to clean your skin and use a good moisturizer in the morning and, yes, before you go to sleep. And stay hydrated.
How can we reduce any harmful effects of makeup on the complexion?
In addition to moisturizing, do not apply powder on top of oily skin. Remove excess oil from your skin with blotting sheets before you apply any facial powder. And after washing your face at night, use a facial toner to remove any traces of soap and makeup remover. This will balance the pH of your skin, help activate your blood circulation, and prepare your skin to receive a moisturizer.
---
What You'll Need

Try these products for glowing skin and hair.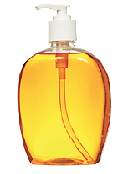 Clarity
Incorporate a facial toner or clarifying shampoo into your routine.

Shine
This season's styles are soft and wispy, so embrace flyaways.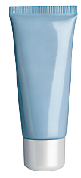 Cream
Try a wax-based product for foundation, cheeks, and lips.