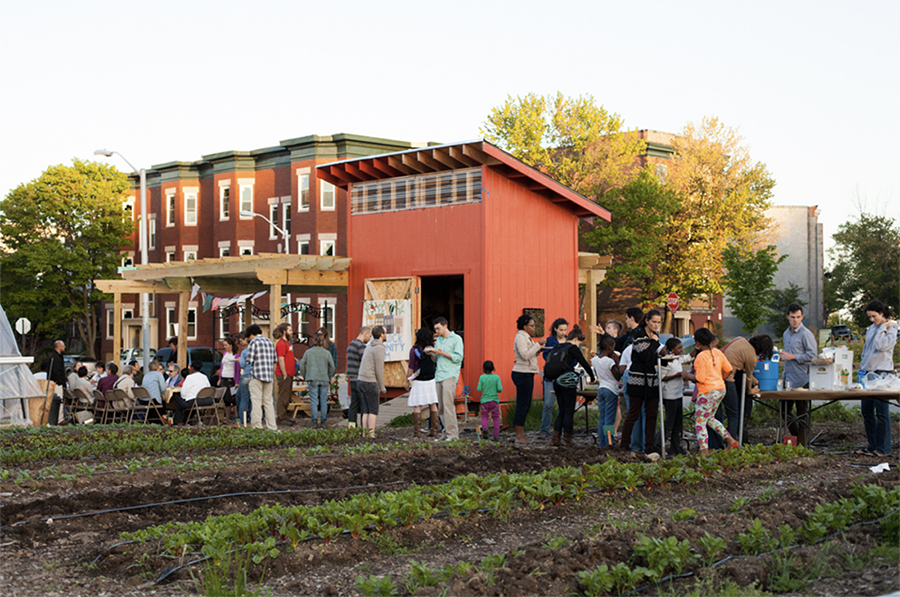 Whitelock Community Farm
Those of us who are city residents tend to regard our relationship with nature as an afterthought. Our interaction with wildlife typically involves securing our trashcan lids to deter rats and the occasional smell of fresh-cut grass feels like nothing short of a revelation.
But, in truth, people living in urban areas are surrounded by nature—whether we realize it or not. And the National Wildlife Federation (NWF) wants to remind city residents there are things they can do to protect biodiversity and watershed health right in their own backyard. For the second year in a row, the national organization is hosting Baltimore Wildlife Week from May 3-11, a chance for community members to come together to increase green space, mitigate nuisance flooding, improve water quality, and beautify neighborhoods.
"We were really inspired by similar events in Los Angeles and Seattle, but this is the only event like this on the East Coast," says Holly Gallagher, NWF regional education manager. "In Baltimore, specifically, it will be a lot about focusing on pollinators, the Chesapeake Bay watershed and iconic species that people can relate like orioles and oysters."
The organization has worked with a number of partners over the past eight months to plan the week-long program including the National Aquarium, Waterfront Partnership, Blue Water Baltimore, neighborhood associations, and what may seem like an unlikely partner in Charm City Meadworks—which has really embraced the cause and ran with it.
"We produce a product that relies heavily on clean water, bees, and other pollinators every day," says Derek Vaughn Brown, marketing coordinator at Charm City Meadworks, which is making a special mead with local ingredients for the occasion. "It's hard to sit idly by when you make something that relies on nature and so we've help take the lead on bringing people together and creating some fun events."
Those events kick off these weekend in the Meadworks taproom, first with a dance party where urban creature costumes are encouraged and a portion of the proceeds go to Baltimore Wildlife Week. The taproom will also feature a pop-up exhibition curated by local artist Bridget Parlato, a show where scientists will discuss their research and get "gonged" if it gets too wonky, and a Jones Falls Watershed walking tour on Sunday that benefits Blue Water Baltimore and Baltimore Heritage.
"The easiest way to physically show people how close we are to nature is take this two-mile walk from Druid Hill Park down to Round Falls," Brown says. "The idea is to walk along the river, ask thought-provoking questions, and realize nature is all around us."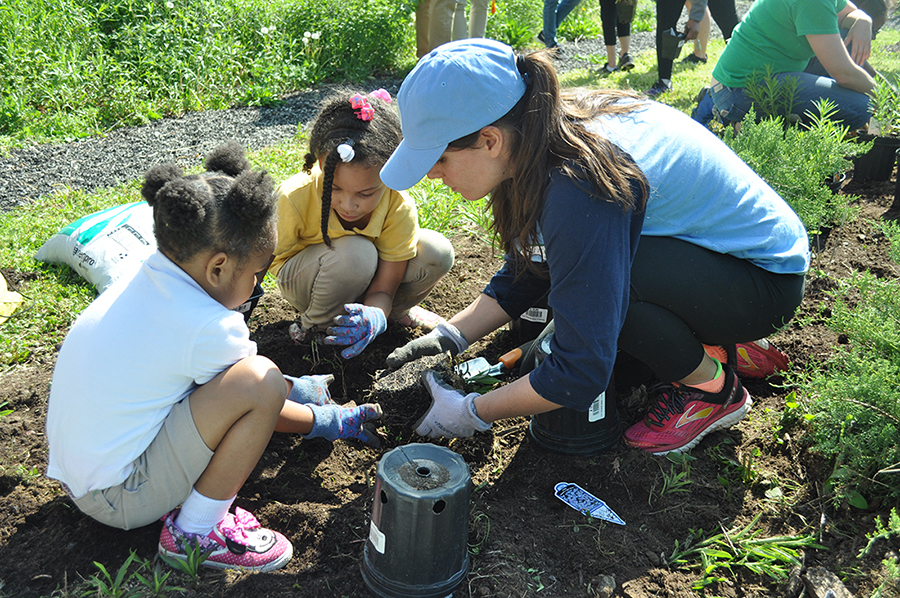 Beyond that, there are a ton of other environmental events throughout the week, including a volunteer cleanup on May 6 at Camden Yards, where NWF created a 10,000-square-foot oriole habitat to try and attract the real birds to the stadium. Plus, community conservation forum will take place at Whitelock Farm in Reservoir Hill, the B'More Wild Fest & GreenScape will take over Middle Branch Park, and the first community-preserved forest in Baltimore City will be celebrated in the Glenham-Belhar neighborhood.
"Our big goal is to make these events accessible to different neighborhoods and utilize underused space in the city," Gallagher says. "We try to focus on issues that are important to people—whether it's reducing trash, saving money on energy bills, or improving your mental and physical health by having a green space to walk to."
Gallagher stresses that, while this is a wonderful week to focus on the environment, NWF is working on these initiatives in urban areas all year-round. In fact, last year the organization helped establish Baltimore City as a certified Community Wildlife Habitat, something that may come as a surprise when you choose to only see brick, Formstone, and concrete.
"The more we work with community residents, the more these neighborhoods will change," Gallagher says. "If kids grow up with that change already instilled in them, there are more likely to have that environmental stewardship as a priority from the start."