The Little State That Could
Delaware becomes a worthy destination—and not just because of Joe Biden.
Poor Delaware. The "First State" has long had a rather lukewarm rap, with its intrigue for tourists perhaps most memorably captured in 1992's Wayne's World, where the boys sum up the excitement of various states. "Delaware!" exclaims Wayne with a puzzled look. "Hi…I'm in…Delaware…"
But Maryland's tiny neighbor is actually a small wonder—once the state's actual nickname—and one that's likely to soon be discovered, thanks in part to the hometown pride of America's 46th president, Joe Biden.
"I am proud," said Biden, before departing for his inauguration in January. "Proud, proud, proud to be a son of Delaware."
Less than an hour's drive to the state line from Baltimore, Delaware is much more than just the 20 miles of I-95 you drive through on the way to Pennsylvania.
The second-smallest state—actually part of Maryland for some 50 years in the 1600s—features plenty of reasons to visit, from college-town charm to metropolitan buzz to a long, winding portion of the Delmarva peninsula that provides ample access to some of the best beaches on the Atlantic Coast.
So pack up the car, or purchase a train ticket. Of course, ice cream is encouraged along the way.
→ CITY CENTER
For many, a trip to Delaware begins and ends at the old Amtrak station on the edge of the Christina River in downtown Wilmington.
Built in 1907, the majestic brick building has become most famous for one particular passenger, "Amtrak Joe," as he came to be known, with Biden using the railroad as his primary form of transportation to and from Washington, D.C., during his decades as a senator and eventually vice president—so much so that they named the station in his honor.
But the short ride from Baltimore's Penn Station only takes 45 minutes, with impressive views over the Susquehanna River to boot. On our last visit, we detrained onto one of the old, un-remodeled platforms, fit with vintage tile floors, long wooden benches, and a chandeliered ceiling—a glimpse into the golden age of American travel.
Wilmington—the state's largest city, with a population of 70,000—is also a mix of past and present, grit and gumption, with a revitalizing waterfront and bustling business district featuring renowned restaurants and striking architecture spanning the centuries.
Market Street is the main thoroughfare, where hallowed venues like the Grand Opera House and the Queen, a block over, offer post-COVID concerts in historic settings. The nearby Hotel DuPont is an iconic structure, Wilmington's first skyscraper circa 1913, where luxury suites and a stunning Versailles-like ballroom mark the legacy of its namesake family—the Rockefellers of Delaware.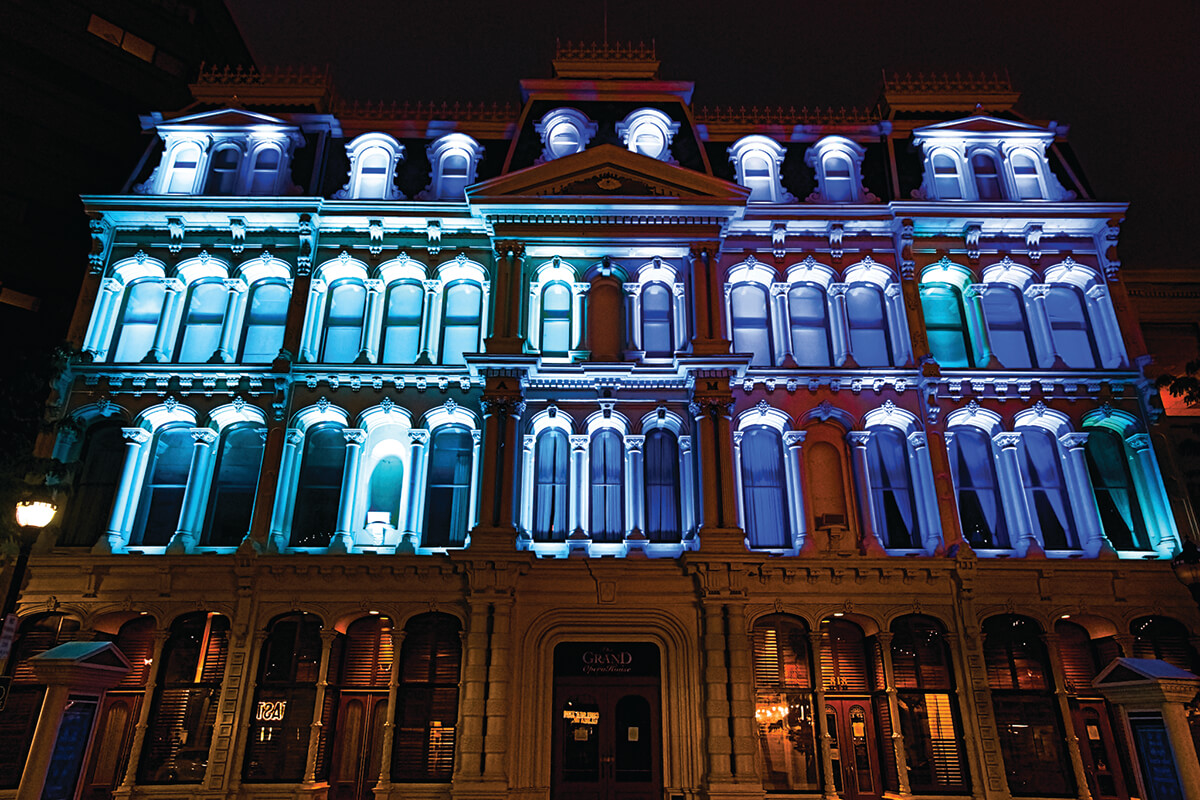 While you're downtown, consider dinner at James Beard Award semi-finalist (and Biden favorite) Bardea, which offers innovative Italian fare, followed by craft cocktails at Merchant Bar. For breakfast, find a locally roasted coffee at one of Brew Haha!'s beloved quirky cafes, then try lunch at El Diablo Burritos for tortillas stuffed with braised short-rib or citrus-seared mahi, before burning it all off at the riverfront.
The Christina River, a tributary of the larger Delaware River, runs along the southern edge of the city, and has served as the lifeblood of its recent renaissance. A 1.3-mile promenade follows the water, with access to several picturesque detours, like the Jack A. Markell Trail or the Russell W. Peterson Urban Wildlife Refuge, that cut through verdant marshland, as well as attractions like the Delaware Children's Museum, an interactive learn-and-play space for kids, or Frawley Stadium, the home field of the minor league Blue Rocks baseball team.
Perhaps the neighborhood's best-kept secret, though, is the Delaware Contemporary, a leading visual arts museum, which recently exhibited large-scale works by Baltimore's own Theresa Chromati.
Before you move on, take a short drive north into the Brandywine Valley to walk the magnificent gardens of the Nemours Estate or Winterthur Museum, home to late du Ponts, or sleep stylishly at the Inn at Montchanin Village, with its luxe countryside spa and accompanying eatery, Krazy Kat's, which serves up brunch among oil paintings of noble felines.
But don't overlook the no-frills fare at Charcoal Pit on Concord Pike, a classic 1950s burger joint known for its homemade milkshakes, where pictures of Joe and Barack Obama hang on the walls. Even still, there's always a sub at Capriotti's, launched in Wilmington in 1976, and dubbed by Biden "the best sandwich in America."
→ SCHOOL SPIRIT
Biden might be the University of Delaware's most famous alum, but he's followed closely by Joe Flacco, who played college football there before joining the Ravens in 2008. Football games are still a big lure for sports-lovers across the state, who flock to the Newark campus, where boisterous tailgate parties take place in the stadium's parking lot. The team's Colonial Athletic Association affiliation also faces them off against the likes of our own Towson University.
About 20 minutes south of Wilmington, not far from the Maryland line, the school's home base is a quaint and classic college town. The campus' lush, central green is surrounded by Georgian classroom buildings, and its leafy downtown is studded with local boutiques and bistros, typically bustling with students and professors in a non-COVID year.
Amble down Main Street for a vinyl treasure trove at Rainbow Records, cute home goods and gifts at Grassroots, and all the Delaware swag you could possibly dream of at the National 5 & 10.
For locally made brews, try Iron Hill Brewery for regional classics, or the small-batch, experimental suds of the more recently opened Autumn Archer Beer Project. Follow them with creative vegetarian fare at Home Grown Café or homemade pastas at Caffe Gelato. Just save room for dessert at the on-campus UD Creamery, which sells ice cream made with the milk of cows cared for by the schools' College of Agriculture and Natural Resources.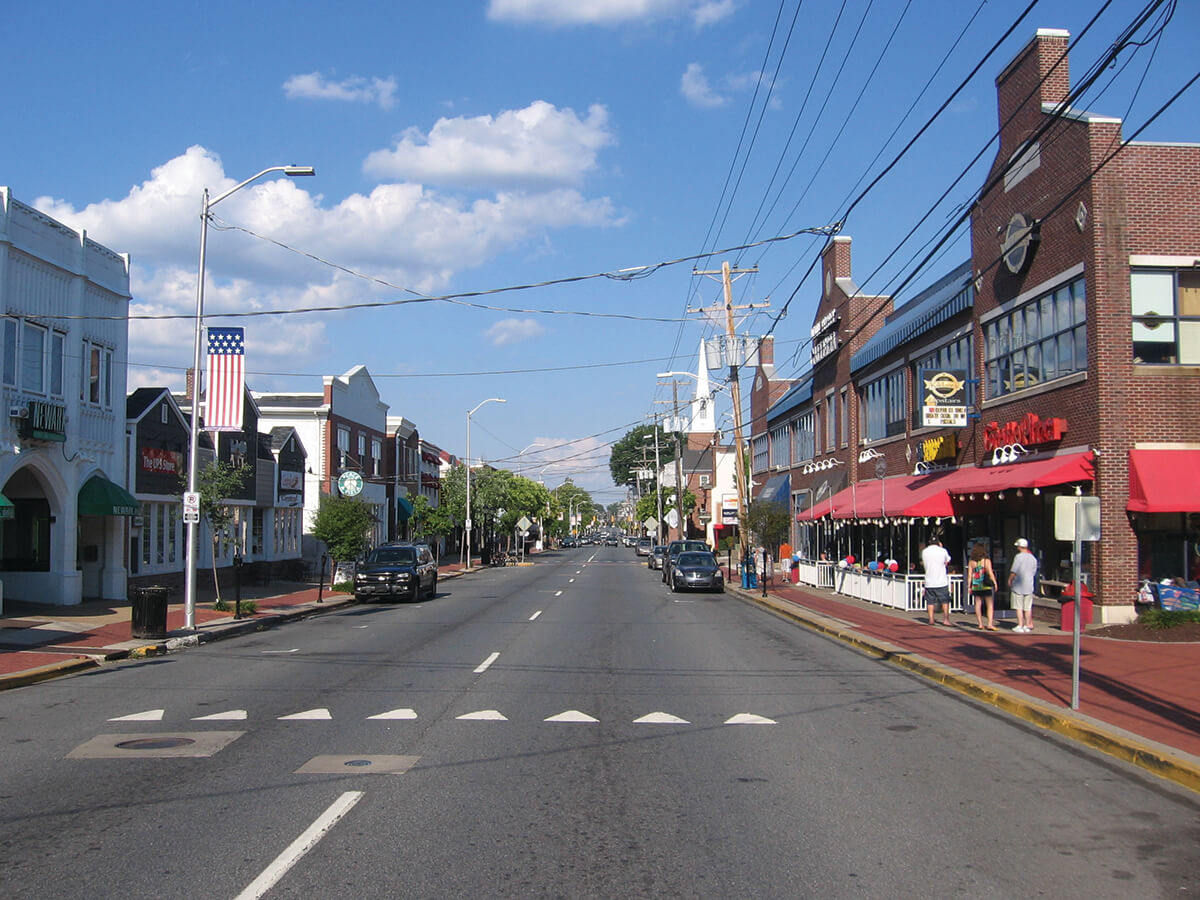 For more scenic recreation, head 10 minutes north of town to White Clay Creek State Park, a sprawling greenspace for freshwater fishing, hiking, biking, and birding in a woodland setting, best accompanied by a copy of The Delaware Naturalist Handbook, written by UD professor and Baltimore resident McKay Jenkins.
While you're up there, we recommend a quick hop into Pennsylvania for two of our top regional attractions: Longwood Gardens, featuring more than a thousand acres of botanical wonders, and the Brandywine River Museum of Art, home to an impressive collection of works by N.C. and Andrew Wyeth.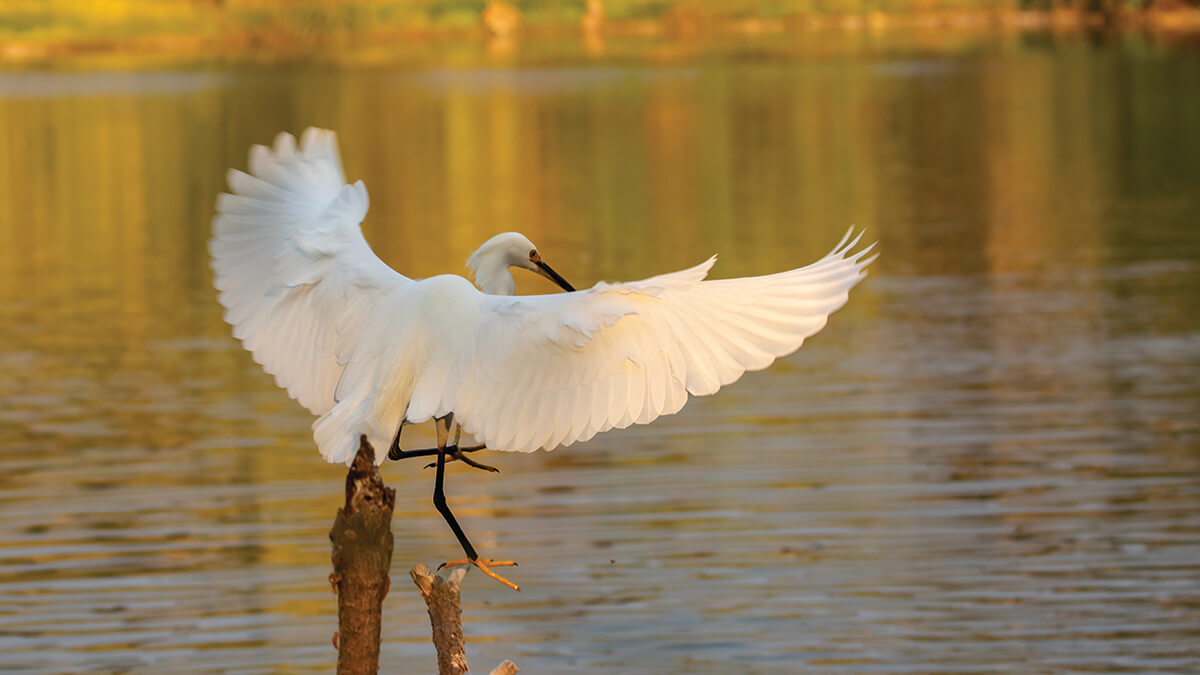 → DOWNY OCEAN
Of course, many Marylanders have already spent a fair amount of time in Delaware, drawn to the several sandy beach towns that are located an hour and a half south of Newark and Wilmington down Route 1, or two hours from Baltimore across the Bay Bridge.
There's Bethany, Fenwick, and Dewey, but Rehoboth is undoubtedly the most popular destination, with its nostalgic boardwalk and family-friendly shops without the hubub of nearby Ocean City. It was nicknamed "the Nation's Summer Capital" in the 1920s, when newly paved roads opened the community to D.C. residents, and, today, Biden owns a beach house there, making it likely the next presidential Hyannis Port or Mar-a-Lago.
Unsurprisingly, the beachside boutiques are now filled with Biden swag, from candles to coffee mugs, and a scramble down Rehoboth Avenue toward the mile-long boardwalk to snag your own is a requisite. Along the way, swing into Browseabout Books, an independent stalwart with more than 35,000 titles, and Ryan's Surf Shop, a circa-1961 spot for beach gear and boogie boards (not to mention a round of mini golf on the roof upstairs).
But we all know the reason we come to the beach: the junk food—from pizza slices, via Grotto's, a go-to local chain born in Rehoboth, or Nicola, a seminal pie palace since 1971, to ice cream cones, be it frozen custard at Kohr Brothers or hand-dipped scoops at the Royal Treat. Road snacks abound for the ride home, too, at Dolles (saltwater taffy), Fisher's (Old Bay caramel popcorn), and Thrasher's (with vinegar, duh).
For a sit-down meal, a seat at the bar at Henlopen City Oyster House is our go-to for craft beers, fresh-shucked shellfish, and the best fried clams we've had. But don't roll out of town without a spin in the teacups at Funland (preferably before you eat).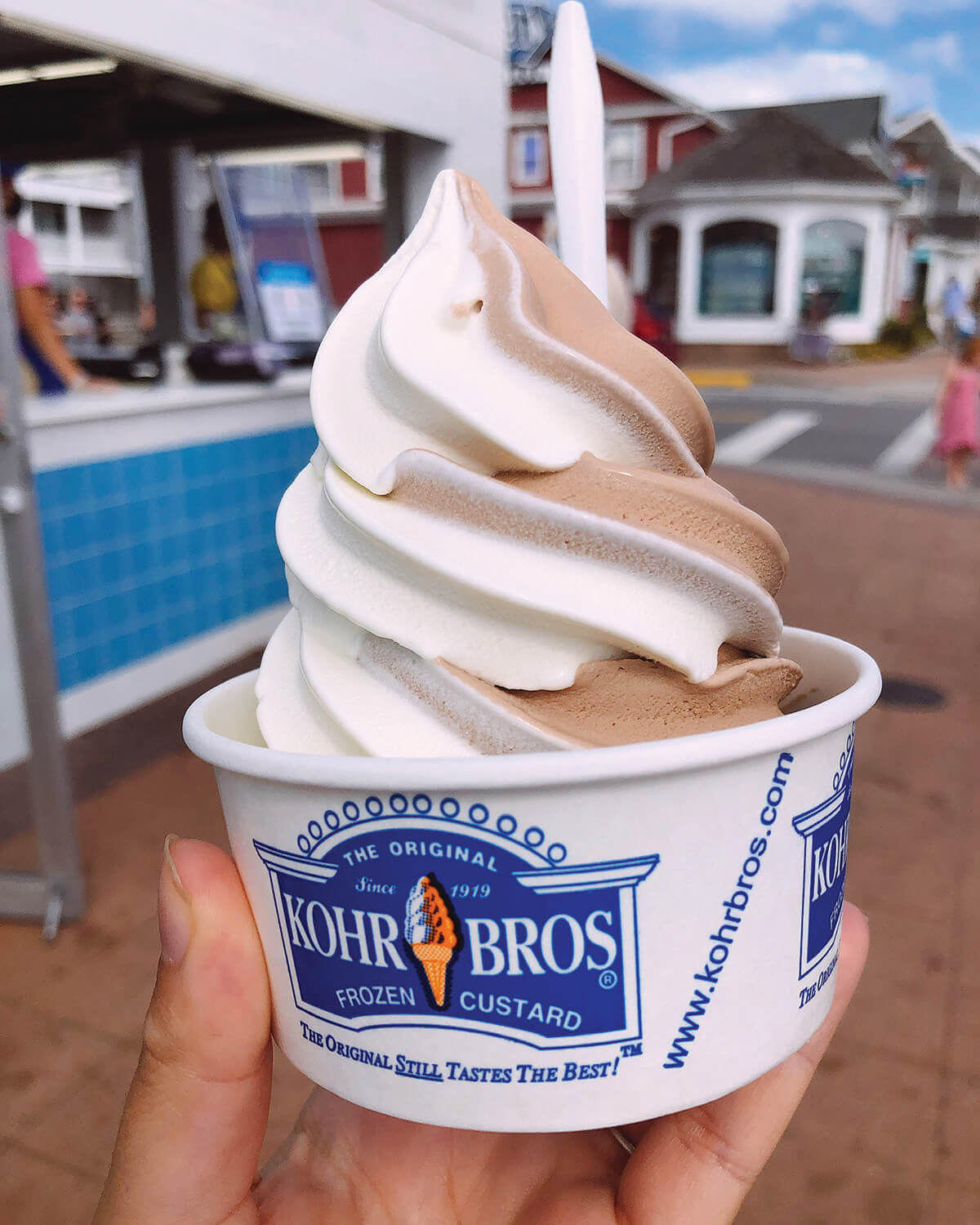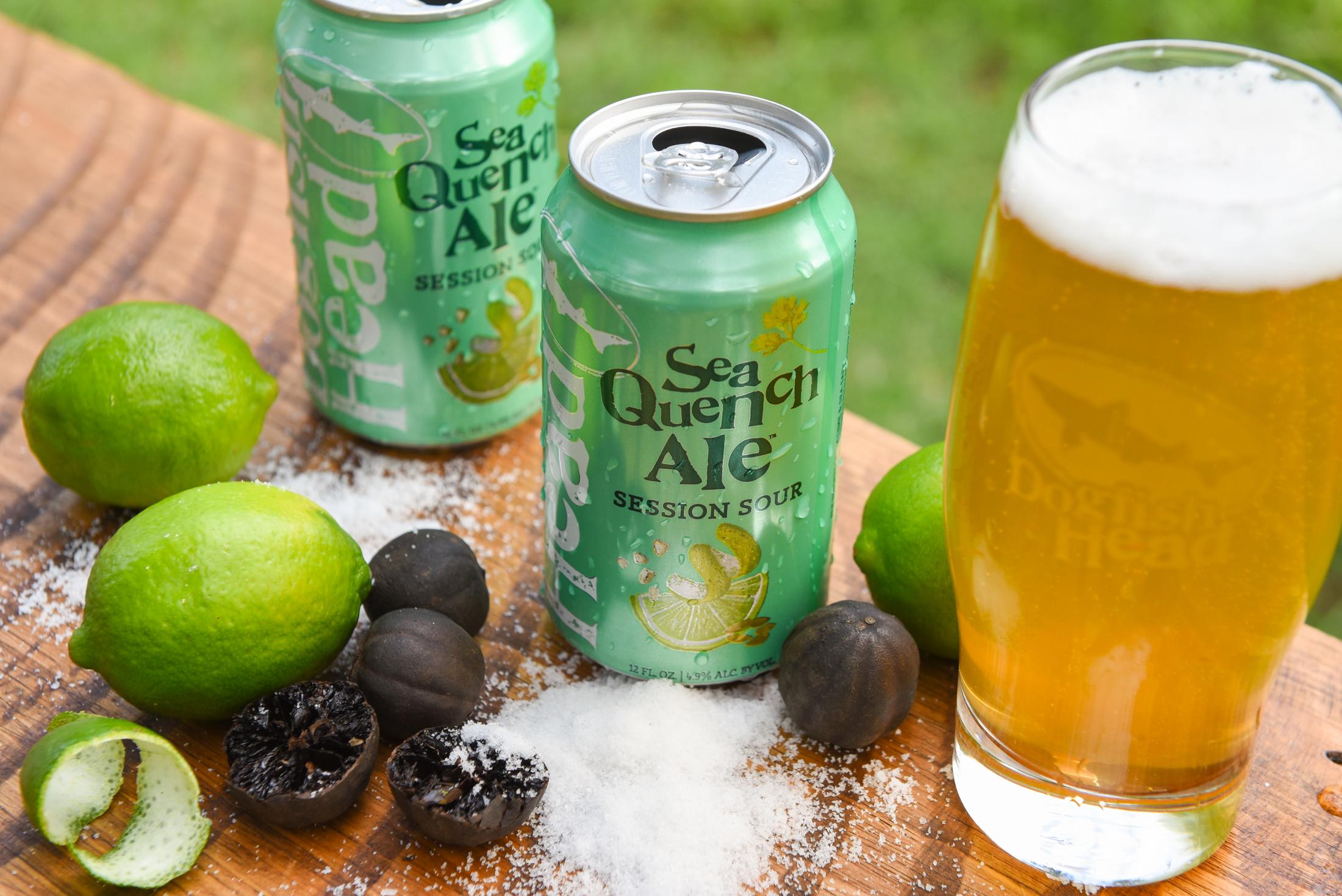 If we had our druthers, we'd spend most of the time in lesser-known Lewes, a cozy hamlet near the Tangier Outlets (tax-free shopping!) where the Delaware River meets the Atlantic Ocean.
Somehow, thus far, the little historic downtown has remained largely untouched by the kitschy commercialization of its touristy neighbors, and is mostly frequented by local residents and weekenders passing through on their way to or from the Cape May-Lewes Ferry. Visit the Station on Kings as you head into town for farm chic home goods and decadent desserts, as well as the Historic Lewes Farmers Market on Saturday mornings, considered one of the best on the peninsula.
In town, make a dinner reservation at the adorably decorated James Beard semifinalist Heirloom before dropping your bags at the hip Dogfish Head Inn. (Or your tent at the Cape Henlopen State Park, one the Mid-Atlantic's best-kept-secret campgrounds, with plenty of nature—particularly along the Junction & Breakwater Trail—for non-campers to also enjoy.)
But back to Dogfish Head, because no trip would be complete without a final pit stop at this king of craft beer, with the Wonka-like brewery and tasting room just 15 minutes from Lewes, founded by local beer wizard Sam Calagione in 1995. Order one of their dozens of exclusive pints, lean back on their outdoor patio, and raise a glass to Delaware. Small Wonder, indeed.