Travel & Outdoors
The Great Outdoors
52 places to hike, bike, & paddle without leaving town!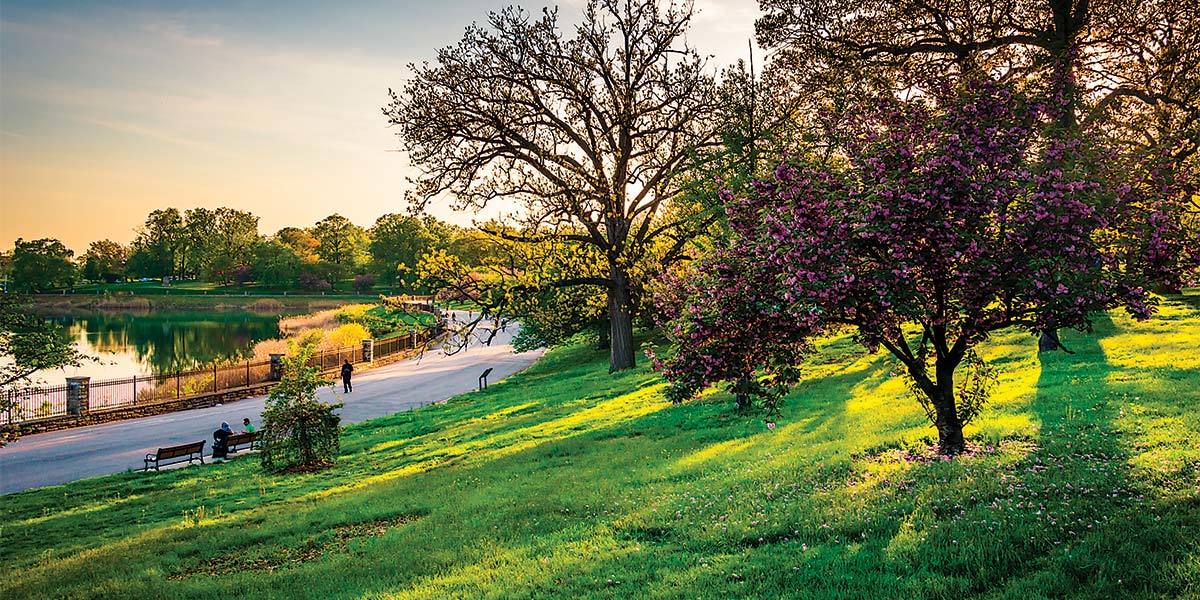 ---

Trees are among the oldest living things in the world. They are more like us, it turns out, than we imagine. They suckle their young. They make good friends, moving their thickest, sun-blocking branches out of the way of their neighbors' sunlight. Trees count the passing time and days, and collaborate by sending electrical signals across a fungal filament network that is sometimes referred to as the Wood Wide Web. While it's not known why, they keep the stumps of fallen companions alive for hundreds of years by feeding them through grafted roots.
Trees, to put it plainly, are social beings. "Sometimes, pairs . . . are so interconnected at the roots that when one tree dies, the other dies, too," Peter Wohlleben, a German forest ranger and author of The Hidden Life of Trees, told The New York Times. Some trees, of course, are also revered by human beings. In Maryland, the famous Wye Oak, which sprouted in the 1500s in the village of Wye Mills in Talbot County, was named the largest white oak in the country by American Forests magazine in 1940. Years earlier, in 1909, Maryland's first state forester, Fred Besley, along with a descendant of one of the early Wye Oak property owners, had photographed and measured the great tree, which continued to attract visitors until its death nearly a century later. (It finally succumbed after a storm on June 6, 2002, by which time it had soared to nearly 100 feet in height, with a canopy that spread 119 feet. The main trunk of the mammoth beauty weighed more than 61,000 pounds.) Recognizing the importance of preserving other specimens, Besley started the Maryland Big Tree program in 1925—the first such effort of its kind in the U.S.—to highlight and preserve the state's largest and oldest trees.
Associated with the state Department of Natural Resources today, the volunteer-led initiative documents more than 1,600 trees in its registry, including state and county champions culled from Maryland's 250 native species. The formula used to measure trees includes their circumference, height, and average crown spread. "People send in applications for their trees to be listed nearly every day," says program coordinator John Bennett, adding that beloved trees have come to feel like a part of the family through the years. "When we go to measure a tree, a lot of times the photo album comes out, too. There will be pictures when the kids were young next to the tree. Then, maybe a swing or picnic table underneath it a few years later. Wedding pictures. Photos of the dog and grandparents—all with the tree as part of the picture." Baltimore City has almost 40 trees on the registry. They include publicly accessible trees at Druid Hill Park (check the English Oak state champ on the park's west side), Cylburn Arboretum, and Leakin Park. Baltimore County has nearly 200 registered trees, including a former national champion 112-foot American Elm in Lutherville. (The Maryland Big Tree program website includes photos and directions to assist visitors.) One of Bennett's favorite trees is the current state champion White Oak, which stands 96 feet tall on the property of the Calvert Brick Meeting House in Cecil County, not far from where he grew up. It's said to be more than 400 years old. According to legend, William Penn climbed the tree in 1682 to survey property he claimed for Pennsylvania. The dispute over the land with a certain Lord Baltimore was later settled by a couple of guys named Mason and Dixon. "That's the story, according to an old Cecil Whig reporter, who wrote about the tree years ago," says Bennett. "He'd heard that story from his grandfather, I think. Naturally, that tree would've been a lot smaller back then," he adds, with a chuckle. "I'm pretty sure there would've been some other trees around at that time that would've better suited Mr. Penn's purposes."
In the end, whether the William Penn story is a tall tale or not probably isn't that important. Maybe what matters is that the yarn continues to be passed down from generation to generation. The bond that people form with their favorite trees is often not just familial, but spiritual.
"Sitting in the shade of a big tree, listening to its leaves rustle, it's like sitting alongside a river running," Bennett says. "It connects to something primordial in us. It quietly reminds us that we are part of something larger than ourselves in this world."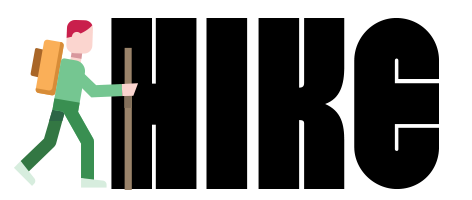 Barrans-Baldwin Trail
Parkville
The 460-acre Cromwell Valley Park focuses on local history, farming, and natural history. White-tailed deer and red foxes are abundant here, as well as tons of songbirds, including the Baltimore oriole, eastern bluebird, bobolink, and indigo bunting. Great blue herons and belted kingfishers can also be spotted from time to time around Minebank Run. There are more than a dozen very short, easy hikes and walks in this stream valley, the longest of which is the Barrans-Baldwin Trail.
Length: 1.67 miles (one way)
Difficulty: Easy
Access Point: 2002 Cromwell Bridge Road, Parkville
Grab a Bite: Named for the area's old Ma & Pa Railroad, McFaul's Ironhorse Tavern is a great place for brunch or a crab cake and beer after a long hike. There's an outdoor deck, too.
Big Gunpowder Trail
Glen Arm
Established more than a half-century ago to preserve the Gunpowder River and Big and Little Gunpowder Falls, Gunpowder Falls State Park covers 18,000 acres, from wetlands to rugged slopes. Check in at the park's headquarters to get a handle on everything here, including the 120 miles of multi-use trails. The heavily forested Big Gunpowder Trail is mostly flat, straddling the river and highlighted by tons of spring wildflowers.
Length: 8.8 miles (one way)
Difficulty: Moderate
Access Point: Take I-695 to Harford Road (Route 147) and head north for 3 miles. There's parking on the right, just before the river.
Grab a Bite: The family-run Prigel Family Creamery offers handmade ice cream and yogurt, coffee, and other desserts. Leashed dogs are allowed and picnicking is encouraged.

Druid Hill Park is for hiking or biking; a great blue heron takes flight. —Jon Bilous; Kevin Grall
Black Marsh Trail
Edgemere
Situated inside North Point State Park, this well-maintained trail provides open looks at the local wildlife—muskrats, beavers, foxes, and otters—that makes its home beside the marshes here. North Point is also known as a haven for bird watching, so bring binoculars and keep an eye out for blue herons, bald eagles, hawks, and ospreys.
Length: 2-mile loop
Difficulty: Easy
Access Point: The trails at North Point State Park, off exit 42 of the Baltimore Beltway, are all clearly marked and easily found. Pick up a map at the visitor center.
Grab a Bite: Beanie's Ice Cream & Candy Parlor, with its friendly service and black-and-white tiled floor, has the feel of a 1950s-style corner store. Nothing fancy, just 32 flavors of ice cream.
Buzzards Rock Trail
Catonsville
Part of the network of trails in the Hilton section of Patapsco Valley State Park, the short-but-steep Buzzards Rock Trail runs along the top of a ridge and offers scenic views of the railroad tracks down below. Link up to the Grist Mill Trail (2.3 miles) or Saw Mill Branch Trail (.9 miles)—or both—to stretch out the hike.
Length: 2.1-mile loop
Difficulty: Challenging
Access Point: Parking is at the Hilton area of Patapsco Valley State Park—1101 Hilton Ave., Catonsville.
Grab a Bite: Hit up Atwater's bakery for its great bread, breakfast, and coffee. Open all day Saturday and Sunday for brunch, too.
Cascade Falls Trail
Catonsville
Located in the Orange Grove section of Patapsco Valley State Park—Central Maryland's outdoor jewel, which extends some 32 miles along the Patapsco River—the trail features close-ups of the best waterfall in the park. There are also a number of places to wade in the water here, so don't forget to bring flip-flops and a swimsuit on summer days. The Cascade Trail also links easily to the Ridge Trail for a longer hike. Leashed dogs are allowed.
Length: 2.2-mile loop
Difficulty: Moderate
Access Point: Trailhead and parking are inside the park at Patapsco Valley State Park, 5120 South Street.
Grab a Bite: Check the local and family-friendly Peace A Pizza in Catonsville's historic downtown. Vegetarian and gluten-free options available.

Cascade Falls at Patapsco Valley State Park. —Mukesh Patel
Choate Mine Trail
Owings Mills
The Soldiers Delight Natural Environment Area is one of the best-kept secrets in the Baltimore metro region. Composed of 1,900 acres of unique, natural landscape—and home to nearly 40 rare, threatened, or endangered plant species as well as unusual rocks, minerals, and insects—there are 7 miles of marked hiking trails here. The largely flat Choate Mine Trail provides both a scenic overlook of Baltimore County—you'll forget you're in the suburbs—and a look at the entrance of the old mine from which the trail takes its name. Leashed dogs only.
Length: 1.1 mile loop
Difficulty: Easy
Access Point: 5100 Deer Park Road, Owings Mills.
Grab a Bite: For a healthy, authentic Mediterranean lunch, try one of Hummus Corner's marinated kabobs or toasted pita wraps.
Ivy Hill Trail
Cockeysville
The yellow-blazed Ivy Hill Trail connects with the similarly yellow-blazed S. James Campbell Trail, adding up to the longest hike on the 1,043-acre grounds of Oregon Ridge Park. The other significant hike here is the 1.9-mile Loggers Trail loop—which like the Ivy Hill Trail is a popular route for fitness-oriented trail runners—but there are several smaller offshoots as well. Overall, Oregon Ridge serves as a terrific place to introduce kids to nature. There are wildlife programs for adults, too.
Length: 2.3-mile loop
Difficulty: Easy
Access Point: Park entrance is at 13555 Beaver Dam Road, Cockeysville.
Grab a Bite: It's hard to beat the barbecue, ribs, and pit beef—some of Baltimore's best—at nearby Jake's Grill.
Lefty Kreh Fishing Trail
Parkton
Several years ago, the state of Maryland named this 7.2-mile catch and release section of the Gunpowder River after legendary Maryland fly-fishing pioneer, instructor, author, journalist, and conservationist Lefty Kreh. The tree-shaded, winding trail, formerly known as the Gunpowder South Trail, traces the river's edge, and the area has been recognized as one of the finest trout streams in the country. Not to be missed.
Length: 7.2 miles (one way)
Difficulty: Moderate
Access Point: Hereford area of Gunpowder State Park. 17910 York Road, Parkton.
Grab a Bite: What's better after a long hike than good pizza and BYOB beer or wine? Check Woodfire Kitchen, which works with local farmers to bring fresh ingredients to the table.
Merryman Trail
Towson
One of the more diverse and challenging trails in the area, the Merryman Trail network is also one of the most beautiful hiking destinations in the Baltimore metro region. This is a fairly strenuous three-hour walkabout around—and up and down—the banks of the 10-mile Loch Raven Reservoir. Bring your camera and check out one of Baltimore County's largest waterways.
Length: 9.8 miles total
Difficulty: Challenging
Access Point: Pull-off parking on Dulaney Valley Road, heading north, after crossing Old Bosley Road and the reservoir bridge.
Grab a Bite: Friendly Farm restaurant has been serving family-style dinners for more than 57 years. Don't miss the hand-dipped vanilla ice cream and take a stroll on the 200-acre farm.
Panther Branch Trail
Hereford
Located in Gunpowder Falls State Park, the Panther Branch Trail is more hilly than some other hikes, but the spring wildflowers are worth the effort. With several small stream crossings, this trail can get a little muddy, but you also might spy some beavers working on downed trees.
Length: 4.4 miles (one way)
Difficulty: Moderate
Access Point: From I-83, take exit 27 onto Mount Carmel Road heading east before turning north on York Road. Parking and trailhead are on York Road, just before the bridge that crosses the Gunpowder Falls.
Grab a Bite: Try the Teacher's Pet at Graul's Market—made with Graul's turkey breast, sliced Granny Smith apple, pine nuts, leaf lettuce, and Russian dressing on a Kaiser Roll.
Serpentine Loop
Owings Mills
This is an easily accessible, year-round trail that loops behind the Soldiers Delight Natural Environment Area visitor center. It's a steep walk-hike, there's also a minor stream crossing or two, and the trail can become fairly muddy after it rains. Otherwise, this is a good trail for all ages and abilities. The Serpentine Loop, named after the rare type of grasslands and geology here, is also a popular destination for fitness-minded trail runners. Leashed dogs are allowed.
Length: 2.3-mile loop
Difficulty: Moderate
Access Point: 5100 Deer Park Road, Owings Mills.
Grab a Bite: The family-owned Kavkaz Kebab won't disappoint with its Middle Eastern cuisine.
Stony Run Trail
Remington
The Stony Run Trail is sometimes forgotten by Baltimoreans who don't live nearby, but it is a one-of-a-kind city trail that connects a number of North Baltimore neighborhoods, including Hampden, Remington, Charles Village, Roland Park, and Tuscany-Canterbury. It's mixed-use and multiple-surface—asphalt, crushed stone, dirt, gravel, grass, and wood chips—and follows an old Maryland and Pennsylvania rail line, which once ran between Baltimore and York. It's a popular destination for both dog walkers and Johns Hopkins' cross country runners.
Length: 2.3-mile loop
Difficulty: Easy
Access Point: Southern section: Sisson Street and Wyman Park Drive. Northern section: Overhill Road and Linwood Road.
Grab a Bite: With its coffee, breakfast, and variety of vegan lunch options, Charmington's is the perfect pre- or post-hike stop for the healthy-minded.
Wetland Trail
West Baltimore
Situated in Gwynns Falls/Leakin Park—the largest contiguous urban wilderness area east of the Mississippi at 1,216 acres—the Wetland Trail will have you quickly forgetting you're inside Baltimore City. Deer, raccoons, and possums are all prevalent in the adjacent parks, as are owls, hawks, robins, and goldfinches. Overall, there are 16 miles of marked trails here—pick up a map at the Carrie Murray Nature Center.
Length: 1.5 miles (one way)
Difficulty: Moderate
Access Point: Leakin Park at Winans Meadow, 4500 N. Franklintown Road.
Grab a Bite: For an easy picnic, get a prosciutto panini from Trinacria Foods, a Baltimore institution for more than 100 years.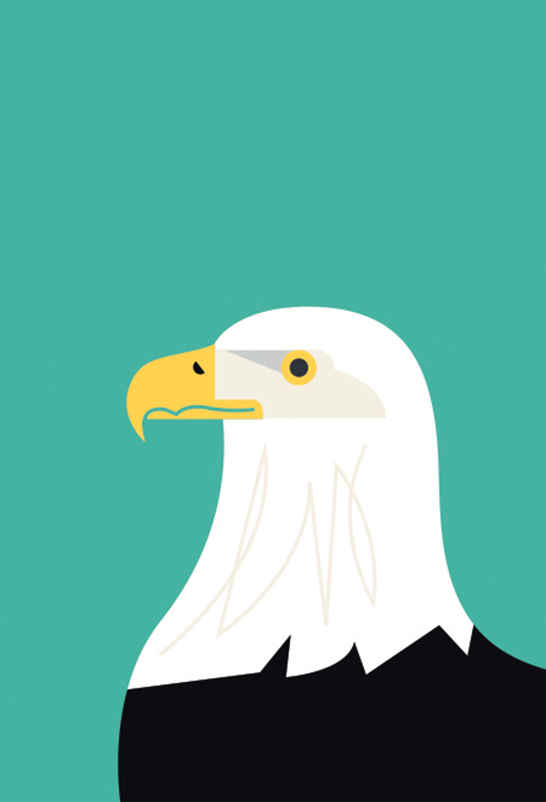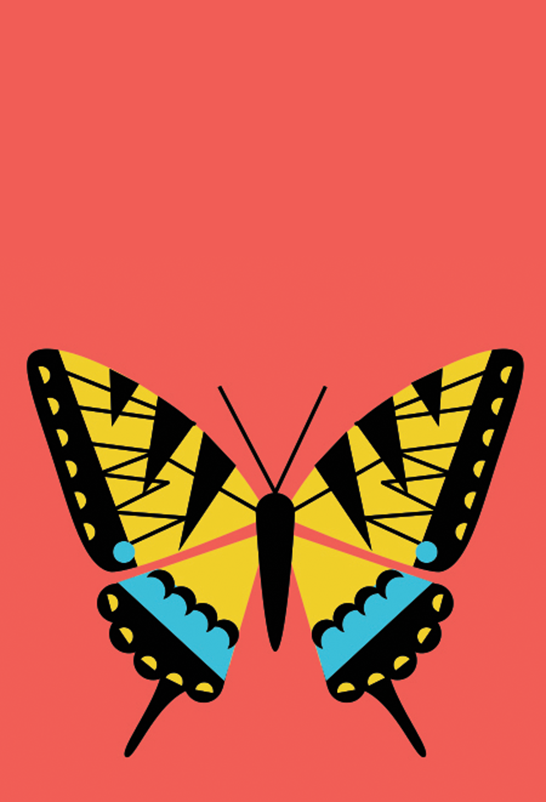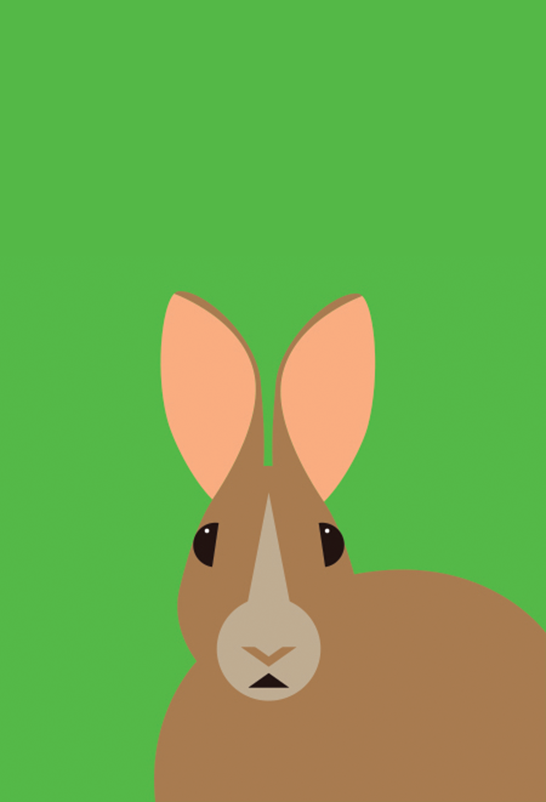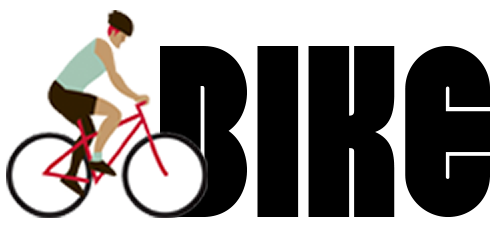 Ashland to Monkton
Cockeysville
The main line of the Northern Central Railway (NCR), built in 1832, once extended from the industrial docks of Canton to the shores of Lake Ontario in upstate New York. Today, the former NCR line, now known as the Torrey C. Brown Rail Trail, is one of the oldest—and best—rails-to-trails experiences in the country. A busy weekend and weeknight destination, this compacted dirt and stone-dust path is a true multi-purpose trail, serving walkers, joggers, and bicyclists alike. Check for hours, but don't forget to stop by the restored 1898 Monkton Train Station, which serves as a local museum, gift shop, and turning around point. (Plus restrooms, too.)
Length: 7.2 miles (one way), stone-dust
Bkie: Hybrid or mountain
Access Point: York Road (Route 45) to Cockeysville (exit 18 off I-83), turning right (east) on Ashland Road. Bear left onto Paper Mill Road and look for the parking lot on the left.
Grab a Bite: Check the Pennsylvania Dutch Market in the Ashland Marketplace Shopping Center and try the pancakes or waffles at Linny's Kitchen before you roll out.

Bikers can soon enjoy a planned 35-mile car-free loop that circles Charm City. —Rails to Trails Conservancy
Baltimore and Annapolis Trail
Glen Burnie
One of the best things about the Baltimore and Annapolis Trail is that it's accessible by the Maryland Transit Administration's bike-friendly light rail. Check the schedules, but the light rail trains stop at the Mount Royal station roughly on the half-hour, with a final stop at Glen Burnie's Cromwell station that is just a short hop to the entrance to the B&A. This 8-foot-wide paved path is more of a suburban ride—albeit with lots of nature, including the Cattail Creek Natural Area, as it winds down to the state capital.
Length: 13.3 miles (one way), asphalt
Bike: Hybrid or road
Access Point: If you drive: Thomas A. Dixon Observation Area, 1 mile west of I-97, at 1911 Dorsey Road, Glen Burnie.
Grab a Bite: Give Pip's Dock Street Dogs house specialty—an all beef hot dog with mustard and Pip's homemade relish, made with mango and jalapeños—a shot. Outside seating, too.
BWI Trail
Linthicum
Similar to the Baltimore and Annapolis Trail, the BWI Trail is accessible by the Maryland Transit Administration's bike-friendly light rail. The closest stop here is the Linthicum station. But it is also reachable from Glen Burnie's Cromwell station—essentially where these two trails connect—which is great for the serious cyclist who can ride to Annapolis and back on the B&A and then add another 11 miles with a loop around the similarly paved BWI Trail. Despite circling the airport, there are remarkably serene stretches here.
Length: 11-mile loop, asphalt
Bike: Hybrid or road
Access Point: If you drive: Thomas A. Dixon Observation Area, 1 mile west of I-97, at 1911 Dorsey Road, Glen Burnie.
Grab a Bite: Carb load with a sautéed spinach omelet (baby spinach, tomatoes, bacon, mushrooms, and Gorgonzola cheese) at The Grill at Quarterfield Station.
Druid Hill Park Loop
Baltimore
Whether for recreation or a serious workout, bicycling Baltimoreans shouldn't forget about the paved trails at massive Druid Hill Park. Unfortunately, most of the 1.5-mile loop around the reservoir there will be closed for a while because of construction work. However, there are innumerable trail options throughout the 745-acre Baltimore jewel. Starting near The Maryland Zoo in Baltimore, sticking to the outermost paths, and then circling back is an easy way to get in a solid 6-mile-plus jaunt.
Length: 6-mile loop, paved
Bike: Hybrid, road, or mountain
Access Point: 1 Safari Place.
Grab a Bite: If you haven't been to the Dovecote Café in nearby Reservoir Hill, this ride is a good excuse to stop by. Start your morning here with banana bread or a corn muffin and coffee.
Glen Ellen Trail
Timonium
Mountain bikers worked to get permission to bike around Loch Raven Reservoir and the payoff is a wonderful venue—the terrain isn't as challenging as some at Patapsco Valley State Park, but it's still a fun ride for all abilities. Both world champion mountain biker Marla Streb and U.S. Olympian Georgia Gould have gotten in workouts here. This is a super scenic trail, too, running close to the banks of the reservoir. Check lochraventrails.com for a map.
Length: 9 miles (one way), dirt
Bike: Mountain
Access Point: Take Dulaney Valley Road north of I-695 and turn onto East Seminary Avenue. Look for parking and the trailhead immediately on the left.
Grab a Bite: It's hard to top Cunningham's Café & Bakery for house-baked bread, locally sourced eggs, top-notch sandwiches, and small-batch coffee.
Grist Mill Trail
Relay
Bicycling, walking, and inline skating are all popular activities on this paved, heavily wooded introduction to the Glen Artney Area of Patapsco Valley State Park. The gentle Grist Mill Trail (the mill burned down long ago) strides on the bank of the Patapsco River and is wheelchair accessible. Leashed dogs are allowed, too. It also passes by the Swinging Bridge and Bloede's Dam. There are plenty of other nearby trail options to explore by foot or bike.
Length: 2.5 miles (one way), asphalt
Bike: Hybrid or mountain
Access Point: 410-539-8395.
Grab a Bite: Head to Sorrento of Arbutus for their pizza, made with homemade dough and signature house tomato sauce.
Gwynns Falls Trail
Baltimore
A major section of the not-to-be-missed annual Tour dem Parks, Hon! event, plus part of the Baltimore National Heritage Area, this ride is a must for Baltimore bicyclists as well as newbies and visitors, who get a unique look at Charm City's diverse terrain. This surprisingly scenic urban trek follows the Gwynns Falls stream and the Middle Branch and Inner Harbor of the Patapsco River, and winds through Leakin, Leon Day, and Carroll parks, offering 10 miles of natural path in total.
Length: 15 miles (one way), paved
Bike: Hybrid, mountain, or road
Access Point: With nine trailheads, there are plenty of convenient starting options. Check gwynnsfallstrail.org.
Grab a Bite: One of the easiest trailheads is in South Baltimore, not far from the Cross Street Market. Tons of possibilities there, obviously, but it's hard to beat a post-ride, overstuffed sandwich at Big Jim's Deli.

Both Loch Raven Reservoir and Patapsco Valley State Park offer great local mountain biking; riding south on the BWI Trail. —Kevin Grall; PJ Duhig
Herring Run Trail
Baltimore
A great, Northeast Baltimore trail for walking, inline skating, and bicycling through Herring Run Park's 375 acres of urban woodland that is home to ducks, foxes, great blue herons, and white egrets. Amenities at the park include the historic Halls Spring, the Herring Run stream, three playgrounds, soccer and baseball fields, a half-basketball court, and restrooms, plus picnic areas and birding and fishing opportunities.
Length: 2.5-mile loop, asphalt
Bike: Hybrid, road, or mountain
Access Point: Harford Road and Chesterfield Avenue.
Grab a Bite: Start your day with a breakfast burrito and cup of Zeke's Coffee at the kid-friendly Red Canoe Café in Lauraville.
Jones Falls Trail
Baltimore
The Jones Falls Trail doesn't have any super steep climbs, but it can be steep at times as it zigzags north from the Inner Harbor to Cylburn Arboretum. An easy place to start (and a landmark) is the Shot Tower on Fayette Street near the harbor, at which point the trail heads north on a protected cycle track alongside the city prison before crossing over to the mill neighborhood close to Hampden. As the Jones Falls Trail continuous north, cutting through Druid Hill Park, the ride takes in more nature as it reaches the grounds of the arboretum. Check jonesfallstrail.us for an online map.
Length: 11 miles (one way), asphalt
Bike: Hybrid, mountain, or road
Access Point: Shot Tower, 801 E. Fayette St. Or the Cylburn Arboretum, 4915 Greenspring Ave.
Grab a Bite: Nothing says bicycling more than great coffee and French pastry. Get to Pâtisserie Poupon early because the best breads go quickly.
Lake Montebello
Baltimore
Local long-distance runners know this venue as the reward after climbing the toughest stretch of the Baltimore marathon. The Lake Montebello loop is a popular weeknight and weekend spot for walkers, joggers, and bicyclists, and it can easily be combined with the Herring Run Trail for a longer pedal—the park sits adjacent on the lake's north side. The Baltimore Department of Recreation and Parks has rented bicycles here in the past as part of its Laps Around the Lake program.
Length: 1.3-mile loop, asphalt
Bike: Hybrid, road, or mountain
Access Point: 33rd Street and Hillen Road.
Grab a Bite: The crab cakes at nearby Koco's Pub are legendary and worth putting in a dozen laps around the lake.
Rockburn Skills Park
Elkridge
Created jointly by the Mid-Atlantic Off-Road Enthusiasts, the International Mountain Biking Association, and Howard County Recreation and Parks, the 450-acre park has been built with mountain bikers in mind. Free to the public, the park here consists of multiple trails of varying complexity, including a pump track and three downhill tracks—one each for beginners, intermediate, and advanced mountain bikers. Helmets are required. All ages are welcome.
Length: Not applicable
Bike: Mountain
Access Point: 5400 Landing Road, Elkridge.
Grab a Bite: R&R Taqueria is the local go-to for Mexican fare.
Short Line Trail
Catonsville
The old Short Line Railroad, a 3.5-mile line whose operations began in 1884, ran from St. Agnes Station to Catonsville, and today it is undergoing a rails-to-trails rebirth. Starting at the north end of the trail at Frederick Road in downtown Catonsville, the trail begins on several local roads and loops south by Spring Grove Hospital Center before heading back to Frederick Road and picking up the completed crushed stone section of the trail, which heads over Maiden Choice Lane.
Length: Not applicable
Bike: Hybrid, road, or mountain
Access Point: Visit catonsvillerailstotrails.com for an online map. Start next to Bill's Music at 743 Frederick Road and head south on Mellor Avenue.
Grab a Bite: Try one of the varied burgers—like the kobe beef specialty—at Duesenberg's American Café & Grill.

Canton Waterfront Park
Baltimore
A super convenient place to launch your kayak and go for an easy paddle while enjoying a unique perspective of the city. You might see some ospreys, and paddle far enough, you'll see the U.S.S. Constellation, and lots of tourists at Harborplace. The water quality is improving—thanks Professor Trash Wheel—and the launch is across from Fort McHenry, which provides another great view. But it can get crowded: Keep an eye out for water taxis, paddle boats, and other crafts and vessels. This is also a great spot for a picnic or walk along the Baltimore Waterfront Promenade. Don't miss the Second Annual Baltimore Flotilla on June 10, which launches from Canton Waterfront Park.
Access Point: 3001 Boston St.
Grab a Bite: After paddling, stay with a seafaring theme and stop by Mama's On the Half Shell for their famous oysters.

Canton Waterfront Park; Lower Gunpowder River. —Jon Bilous; Vicki Dodson
Gunpowder Falls State Park
Middle River
Power boats are not allowed to launch from the shallow water in the Hammerman Area, which makes it ideal for canoes, kayaks, and rowboats. If you don't have your own kayak, you're in luck—Ultimate Watersports rents kayaks, wind surfboards, and stand-up paddleboards at the beach here. This is one of the most scenic paddling areas in the region and there's a fair chance you'll spot a bald eagle or two. Sitting on the banks of the Gunpowder River, the Hammerman Area also offers 1,500 feet of beach and open-water swimming. Lifeguards are on duty at the swimming area Thursdays, Fridays, Saturdays, and Sundays from Memorial Day weekend through Labor Day.
Access Point: 7200 Graces Quarters Road, Middle River.
Grab a Bite: Don't leave the park: The Riverside Grille, open from Memorial Day to Labor Day, offers food, drinks, and other concessions. Think French fries and snow cones.
Lake Roland
Baltimore
Owned by Baltimore City, but leased to Baltimore County, the 500-acre-plus park has more to offer than ever with the new Lake Roland Nature Center, which opened this past fall. Along with all the other amenities at the park—hiking, biking, birding, and pavilions—canoeing and kayaking are allowed on the lake. Be sure to check lakeroland.org for ranger-led paddles (and other nature programming) to learn about the local wildlife and Baltimore's first public reservoir.
Access Point: 1000 Lakeside Dr.
Grab a Bite: The Haute Dog Carte's famous franks, including their signature Black Angus dog with homemade bacon and onion marmalade, are a summer must. Check out the lightly smoked and grilled beef and pork sausages, too.

Kayaking on the Chesapeake Bay. —Vicki Dodson
Middle Branch Park
Baltimore
The 150-acre Middle Branch Park derives it name from its water body's position as the "middle branch" of the Patapsco River. Middle Branch Park is conveniently accessible by bike via the nearby Gwynns Falls Trail and Middle Branch Trail, which intersect not far from the park. If you're new to paddling, or simply don't own a kayak, participating in the Baltimore City Recreation and Parks canoe and kayak programs—which offer affordable rentals—is an easy way to get started. Check bcrp.baltimorecity.gov for more information on those efforts. The park serves as home to the Baltimore Rowing Club—if you've ever been interested in sculling, here's your chance—and paddling here provides a unique view of the city's skyline from Baltimore's "other waterfront."
Access Point: 3301 Waterview Ave.
Grab a Bite: The biscuits at Spoons Cafe were named the best in Maryland. Need we say more?
Prettyboy Reservoir
Parkton
Permits are required to access the Prettyboy, Liberty, and Loch Raven reservoirs, but are well worth the cost for dedicated paddlers. The rocks and gnarled pines along the banks of Prettyboy give the impression of being in the Great North Woods of upstate New York and New England. It would take days to paddle the nearly 7,380-acre reservoir, but canoeists and kayakers report spotting mink, beavers, eagles, and, of course, deer. And there is a nice, easy launch from Spooks Hill Road after a quick trip up I-83. Visit the Baltimore City Department of Pubic Works website for permit information.
Access Point: Spooks Hill Road, Parkton.
Grab a Bite: Aptly named, The Filling Station coffee shop's breakfast burritos and selection of coffee, espresso, chai, frappés, and shakes are worth a short detour off I-83.

Kayaking and paddle boarding,both available to rent locally, offer some of the best water views. —Vicki Dodson
Rocky Point Park
Essex
The smart canoeists and kayakers sneak away to Rocky Point during a weekday before the 375-acre park and waterfront gets crowded with motorboats during the summer. Situated at the mouth of the Back River, Rocky Point offers excellent boat launches and important amenities like bathrooms and ample parking. There is a fee here, but it allows for access to Hart-Miller Island State Park—approximately a mile away—which is well worth the trip, and a boat is the only way to get there. Once ashore, the 1,000-acre Hart-Miller Island offers camping, hiking trails, great beach access, rental bicycles, and excellent birding, too. The expansive views of the Chesapeake Bay and the Craighill Channel Lower Range Rear Lighthouse are not to be missed. Other eastern Baltimore County boat launches include the Marshy Point Nature Center, Cox's Point Park in Essex, Wilson Point Park in Middle River, Inverness Park, Merritt Point Park, and Turner Station Park in Dundalk. Check baltimorecountymd.gov for more information on these locations, all of which are open all year. For more adventurous paddlers, North Point State Park serves as a potential launching point to Hart-Miller Island and Fort Howard. (The Hard Yacht Café on Bear Creek in Dundalk also has a boat launch available for members of the Canton Kayak Club.)
Access Point: 2200 Rocky Point Road, Essex.
Grab a Bite: What could possibly be more Chesapeake Bay than rental kayaks and a crab cake dinner for two at the Island View Waterfront Cafe?

Hart-Miller Island. —©2017 Kenneth Krach
Southwest Area Park
Baltimore
The Southwest Area Park is the only Baltimore County public boat ramp on the Patapsco River. It feeds into a shallow section of the river, perfect for kayak or canoe. The scenery here is a bit unusual. It's a mixture of urban streetscapes plus tall stands of invasive phragmites—large perennial grasses typically found in wetlands throughout the world's temperate and tropical regions. Plus, it's fun to paddle under I-895. The 230-acre park also offers picnic and pavilion areas, nature trails, horseshoe pits, restrooms, and playgrounds.
Access Point: 3939 Klunk Dr., Brooklyn.
Grab a Bite: Work up a big appetite and try the smoked baby back ribs at Bon Fire Outdoor Charcoal Grill.