Special Section
Baltimore GameChangers
These people are making Charm City a better place to live, work, and visit.
When we envisioned this special GameChangers issue, our goal was to get the word out about the countless individuals and organizations who are doing something to make Charm City a better place to live, work, and visit.
The reaction we received from the community was far beyond our expectations. After going through hundreds of nominations, our editorial team had the difficult task of choosing the stories that would make this issue.
In addition, we reached out to the business community to get their financial support for this mission-driven publication. The following pages represent some of Baltimore's finest institutions that incorporate community service into their corporate culture.
There's no doubt you'll recognize many of the companies and individuals featured in this sponsored section. And you'll be delighted to learn of the many positive contributions they make to the people of Baltimore.
We are grateful for these organizations that feel a responsibility to give back to their community.
---
Sandy Hillman Communications
Stand Up and Be Counted
A salute to those making a difference.
It is easy to be an armchair quarterback. It is tough to be on the front lines.
To all those Game Changers being recognized in this special issue produced by Baltimore magazine— the hard working, dedicated Baltimoreans helping other people every day—we at Sandy Hillman Communications say a resounding "Thank you for your service."
This issue speaks to the far-reaching, frequently ground-breaking work being done by hundreds on behalf of thousands. The messages on these pages paint a much more accurate picture of who we are than do other, more familiar narratives.
Like most of America, we are a complicated city. But we are a place where people care for each other, support each other, believe in each other—as is evidenced by the inspiring stories on these pages.
The commitment of Baltimoreans to each other goes well beyond what has been highlighted here. There are many more Game Changers who are our neighbors, our colleagues, and people we will never know. Each story speaks to a sense of community that has helped Baltimore make it through difficult times.
The stories on these pages inspire us to be proud. To be positive. To get involved. To celebrate and focus on the promise of the positive. And to pledge ourselves to do more, be more on behalf of Baltimore.
We each have to commit to becoming a Game Changer for the good of ourselves, our families, and the city.
Congratulations to all who have been recognized for their important work.
---
Steven Fader
What is the nature of your activity that's helping the Baltimore metro area?
Through MileOne Autogroup and the Fader Family Foundation, I have worked hard to identify and connect with organizations in the Baltimore metropolitan area that I believe are making a difference in the lives of those who live and work in our community. Through both entities, we have given to programs that support education, the transportation needs of those without, social services and healthcare.
What inspired you to do this?
From the earliest memories of my life, my family was philanthropic in both their time and resources. I learned early on that you can do well AND do good, and that is a motto I live by.
Are there other team members at your company that have become involved?
Every member of MileOne Autogroup is part of our philanthropic giving—we have a robust program that inspires and encourages employees to participate with us in our community outreach and giving programs.
How do you measure the success of these efforts and what are your goals for the future?
To me, the greatest measurement is the advances and growth that each organization we support is making. In other words, our philanthropic contributions are designed to help organizations expand their impact and add capacity.
Tell us what satisfaction you get out of this effort.
As I mentioned above, doing well and doing good is my motto. That, to me, is the ultimate satisfaction. I also enjoy hearing from people we have helped. Their stories are so personal and meaningful which makes the effort worthwhile.
What is your vision for a better Baltimore, and how do you think that vision can be realized?
Baltimore is a region filled with passionate people who believe in their communities and are dedicated to ensuring their sustainability. I think we can perpetuate that by continuing to seek young, creative, and energized men and women who believe that the investment of their time and resources in Baltimore is a priority. I also believe in showing the way by doing more to get others to contribute to Baltimore's future.
---
TouchPoint
Never Give Up!
Young Frederick Douglass graduate is overcoming adversity with the help of his friends at TouchPoint Baltimore.
A sophomore at Wesley College, Darius Madison is overcoming adversity to make his dreams a reality. And he dreams of being a sports commentator like his idol, Shannon Sharpe.
Born into a tumultuous family situation in West Baltimore, his mother died of a drug overdose when he was young and his father has struggled with substance-abuse issues. Darius describes himself as having been a "knucklehead" in middle school, behaving poorly in school and getting terrible grades. But his trajectory changed in the 8th grade, thanks largely to his Aunt Maxine.
Darius attended Frederick Douglass High School and struggled with the transition. However, using the reading and study skills that his dedicated aunt had taught him, he worked his way up to the honors program. Through positive relationships, including a caring girlfriend and a supportive baseball coach, Darius was motivated to keep as far away from violence as possible, though difficulties in his personal life persisted as his father relapsed when he was in 11th grade. And, by Darius's count, before his graduation, at least 10 young men he had known in school or growing up had been killed, two of them close friends. But a nonprofit called TouchPoint stepped in to help Darius. A team of TouchPoint folks joined efforts and worked with Darius to mentor him, coordinate with the school, finish and turn in paperwork, and support him as he begins college. Through the difficult transition to a new world, this team of mentors has stuck by Darius to help with the day-to-day challenges he has faced.
TouchPoint founders Tim Regan, CEO of Whiting-Turner, and Calvin Butler, CEO of Excelon Utilities, bring valuable perspectives to the effort to lift up communities. Both find themselves in positions that belie their humble beginnings—Butler having been raised by a single mom in North St. Louis and Regan coming from the northeast Baltimore "blue collar" neighborhood of Gardenville. They designed TouchPoint as a place "where people from all walks of life can come together comfortably to lift each other up."
Darius participated actively in helping to put this story together. He said he's happy to have his story told in hopes that it might encourage other young people growing up in similarly challenging circumstances. Asked what advice he might give, he said, "Keep pushing, don't ever give up. Just keep grinding and you will get to where you want to be—never quit!" Good advice for anyone, especially from a young man with a bright future.
In fact, we might send this article to the folks at ESPN SportsCenter so they can get a chair ready for Darius.
---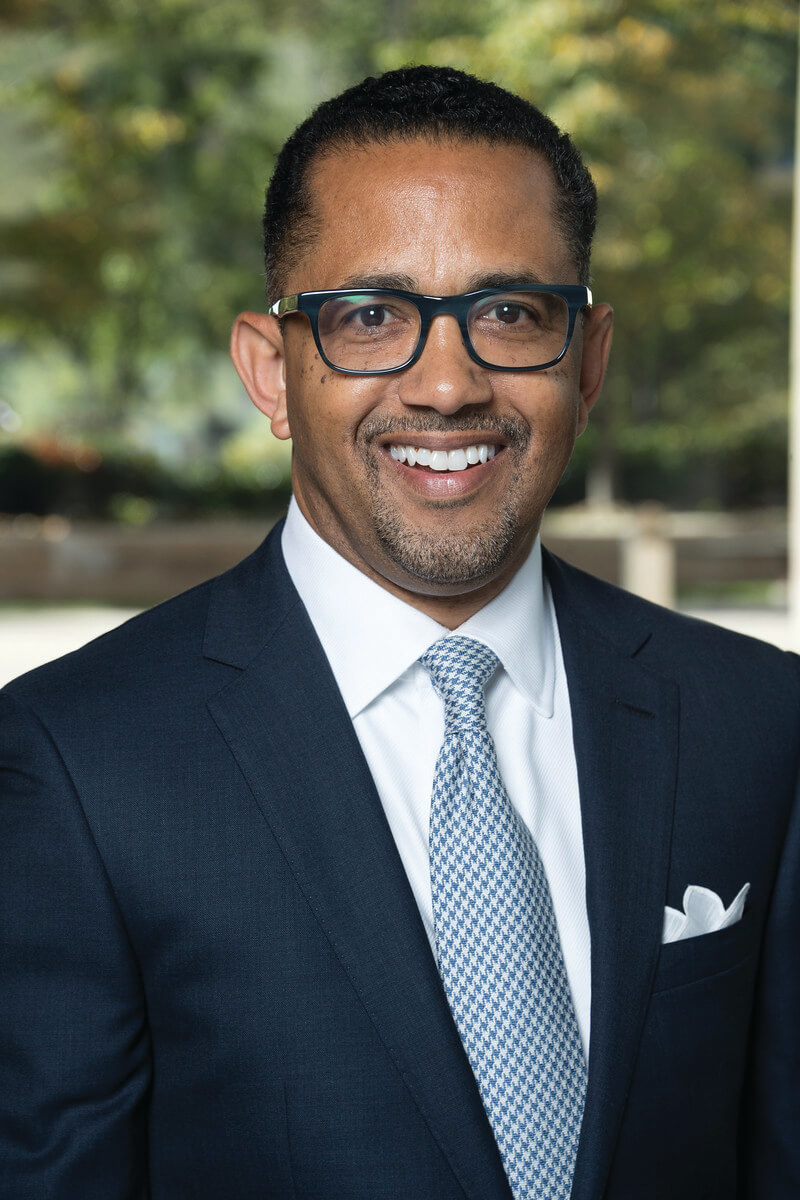 Al Hutchinson

Making Baltimore a Bucket-List Destination
Visit Baltimore's president and CEO helps fuel local economy through tourism.
While Al Hutchinson is a Baltimorean by choice rather than birth, as Visit Baltimore's President and CEO, he has devoted his life to making Charm City a bucket-list destination. His goal is to position Baltimore as one of the most appealing East Coast destinations to visit, whether travelers are here for vacation, business meetings, or a convention.
When people are deciding where they want to travel for any of these events, he wants Baltimore to be in the mix with East Coast destinations like Philadelphia, D.C., New York, and Boston.
One of the key initiatives Hutchinson has advocated for since becoming President and CEO of Visit Baltimore is the creation of a Baltimore Tourism Improvement District (BTID). In October 2019, the BTID was established after nearly three years of dedicated, progressive, and collaborative work between the organization, Baltimore hotels, and city and state governments. These game-changing funds collected through the BTID will be used to enhance destination sales and marketing efforts and position Baltimore as a premier travel destination.
Hutchinson understands that Baltimore's journey to becoming a top travel destination starts in his own backyard. Through the Visit Baltimore Education & Training Foundation and frequent community-service initiatives, he works tirelessly to build a better Baltimore where people want to live, work, and visit. From handing out lemon sticks during Baltimore PRIDE Weekend festivities to picking up trash during National Travel & Tourism Week, Hutchinson can often be spotted around the city interacting with locals and promoting the place he loves.
Through his work at Visit Baltimore, Hutchinson has already left a lasting mark on Charm City. As he looks towards the future, Hutchinson is leading a relaunch of the Visit Baltimore brand that will be unveiled in spring 2020. As part of the rebrand, the organization's website will also undergo a redesign.
These rebranding efforts will target out-of-town visitors, but will also allow Visit Baltimore to reintroduce the city to its own residents—and encourage civic pride.
---
LifeBridge Health

In what distinctive way is LifeBridge Health helping the Baltimore metro area?
At LifeBridge Health, our mission is about healing and "Caring for Our Communities Together." Our amazing team members CARE BRAVELY and go above and beyond to connect with patients and help them on their road to recovery. These connections between patients and caregivers drive home the point that we can be stronger together—and provide the foundation for our mission.
Tell us about some of your initiatives in this area.
LifeBridge Health has several programs making a difference in our communities: HUBS (Housing Upgrades to Benefit Seniors) keeps seniors in their homes and stabilizes neighborhoods. Together, CHAI and Sinai Hospital have made home improvements possible for 529 clients since 2015. The Clean & Green Team cleared debris and provided landscaping services for 75 properties in its first full year. VSP provides workforce training and placement for at-risk individuals. The Kujichagulia Center at Sinai Hospital is a youth development and violence prevention program. We also support a Safe Streets partnership. We recently partnered with Baltimore Child Abuse Center to streamline services to better help victims and their nonoffending family members. In Carroll County, Access Carroll offers integrated medical, dental, and behavioral health services for lowincome Carroll County residents who may be uninsured, underinsured, or have public assistance insurances. And we recently acquired Bon Secours Baltimore Hospital, which presents an opportunity to not only continue medical services in West Baltimore, but also expand offerings.
Give us an example of a LifeBridge Health team member who reflects this spirit of giving back.
One of our physical therapists, Lindsay Derby, was working with a patient who was upset that he had nobody to care for his dog while he was ill. Lindsay fostered the patient's dog until he was well enough to welcome the dog back home.
What inspires you to invest in the health of Baltimore?
We are motivated to be a good neighbor and to create better lives for all in our communities. Identifying needs and acting to address them is what CARE BRAVELY is all about.
---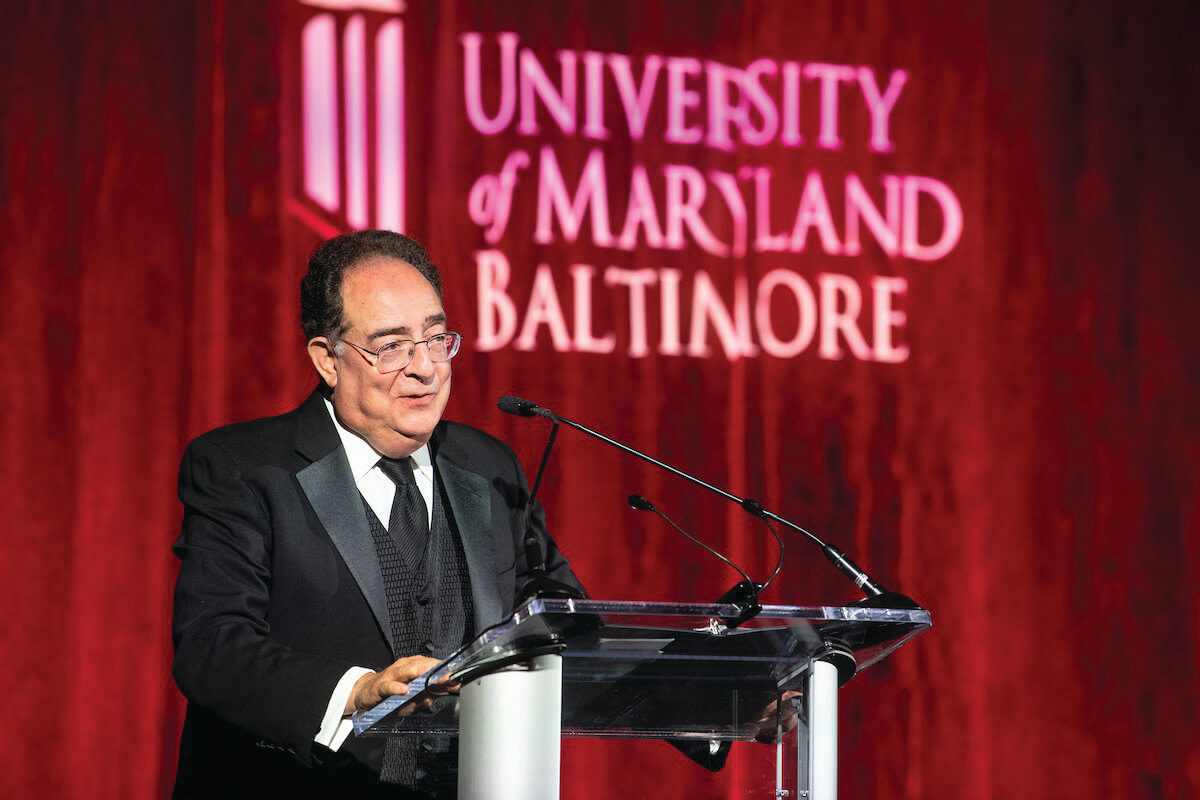 Jay Perman
Going One Flight Up
UMB's leader takes the helm at University System of Maryland.
With his unparalleled devotion to collaboration and community, Dr. Jay Perman has been a transformative leader since taking the helm of the University of Maryland, Baltimore (UMB) in July 2010. UMB is now extremely proud to see him become chancellor of the University System of Maryland, where he'll oversee 12 public institutions serving 176,000 students.
In addition to growing UMB's global reach in research, public service, and patient care, Dr. Perman has strengthened the University's connection to its closest city neighbors through projects like the Community Engagement Center and the UMB CURE Scholars Program.
Opened in fall 2015, our Community Engagement Center in West Baltimore provides programs that neighbors say are most important to them—job search and training services, health and fitness classes, computer labs, and after-school activities. Residents have visited the center nearly 38,000 times since it opened, and with their demand for services outgrowing our space, UMB has acquired a 20,000-square-foot building in which to expand. The fully renovated building will open in summer 2020.
The UMB CURE Scholars Program is an intensive mentoring program for West Baltimore middle and high schoolers, designed to excite students about science and open up career pathways in health care, research, and STEM. In October, UMB inducted its fifth class of scholars, sixth-graders from three West Baltimore middle schools. More than 100 scholars are already enrolled, and the older scholars now attend some of the city's best high schools. The scholars have improved their school attendance and performance, and speak confidently about pursuing careers in anesthesiology, dentistry, pediatrics, and oncology.
As a physician (who still sees patients), as a Baltimore resident, as the leader of one of the most powerful anchor institutions in the city, Dr. Perman works every day to advance UMB's deeply held mission: Improve the human condition and serve the public good. As the University System's fifth chancellor, we know he'll do the same.
All of us at UMB congratulate Dr. Perman on his extraordinary achievements as president, and we wish him well as he goes "one flight up" as chancellor of the University System of Maryland.
---
Myles Norin, CEO
A Vision in Mount Vernon
The Agora Companies have mobilized staff and leadership to help the city.
One of the corporate citizens making significant contributions to solving the challenges facing Baltimore is The Agora Companies—a consortium of more than 20 media businesses which publish independent financial, health, and lifestyle research, and collectively reach more than 4 million people around the globe.
Here in Baltimore, The Agora Companies have a campus of 13 properties in historic Mount Vernon. "And we have made other significant investments in the neighborhood, because it's important and it should be celebrated," CEO Myles Norin says. "[Director of Communications] Allison O'Brien and [Director of Personnel & Talent] Elizabeth Massing have also built out a philanthropy and volunteer program that we're really proud of, as well as an event series and membership group called High Noon Society, which we've supported and embraced as part of our greater strategy." O'Brien explains, "One of the greatest needs for many local nonprofits is people—smart, invested, connected people. High Noon has become a channel through which we can help connect those people with the organizations who need them."
"Of course, our growth also helps," adds Norin. In the last year alone, The Agora Companies have created more than 200 new jobs in Baltimore across all disciplines.
How does the leadership measure these efforts' success? "We do look at metrics, dollars, and numbers when we can," says Norin. "But the process of creating positive change in the community isn't always something that can be measured so plainly. In business and in the community, we believe that relationships should be the central focus. When we build relationships with people and organizations that challenge us or inspire us, we benefit from that in all kinds of ways."
O'Brien says, "A lot of employees appreciate and embrace a sense of responsibility for our community. Contributing has become a big part of our greater culture." Employees of The Agora Companies are encouraged to patronize other small businesses, gyms, restaurants, and retailers in the area through a signature program they call "Shop Mount Vernon." She adds, "And we like to honor the history of this city because it is deserving and because it is a part of who we all are," noting longtime support and appreciation for organizations like the Mount Vernon Place Conservancy and Baltimore Heritage.
As far as Baltimore's future, Agora's vision comes back to relationships, and also respect. "Whether that means opening our doors, planting a tree, reading a book, throwing a party, or offering free marketing advice—we just try to be good neighbors," says Norin. "And we encourage our employees to do the same."
---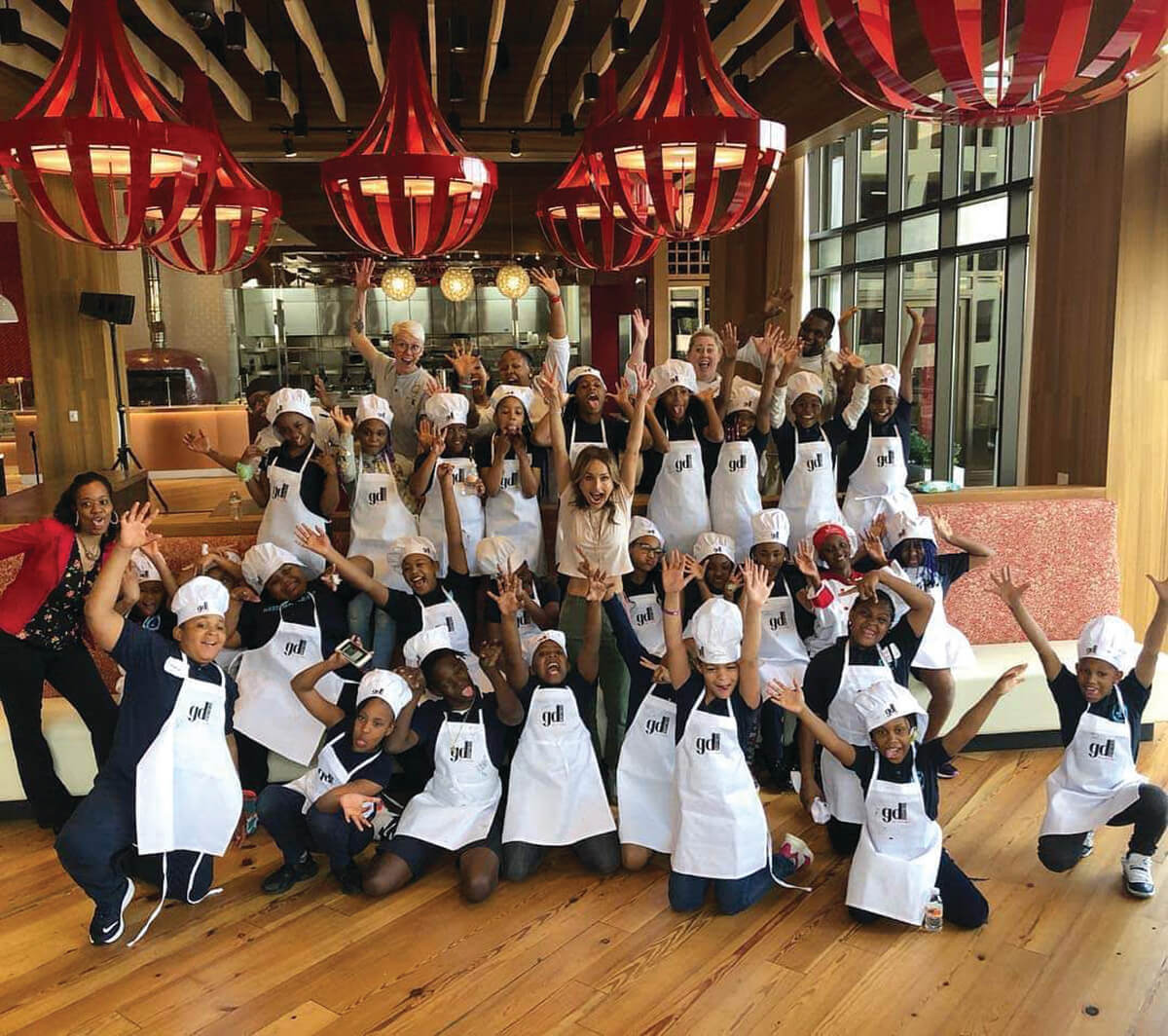 Horseshoe Casino

Helping the City, Horseshoe-style
Employees' community service creates lasting connections.
When developing our Horseshoe Baltimore community relations plan, we understood that nearly 60 percent of our employees are based in Baltimore City, so serving our community also serves our employees. And we're committed to developing programs that create meaningful improvements beyond simply writing checks.
Two major facets of our community relations plan are our HERO and SHARE programs. These connect our team members to our partner volunteering and charitable-giving programs, as well as the Baltimore organizations that are personally important to our team members.
In the past five years through HERO, our employees have volunteered over 10,000 hours of their time to a myriad of causes in our community, from neighborhood and school beautification projects to feeding the homeless and chaperoning school field trips.
HERO volunteer activities are selected by a committee of employees and align with our core values. Team member involvement drives the community relationships we seek.
Our SHARE program empowers team members to nominate local organizations they are personally passionate about to receive monetary or in-kind funding from Horseshoe Baltimore. Every year, many diverse and local nonprofits are nominated and receive donations, space for trainings or events, and other in-kind support and donations.
Through these programs, Horseshoe Baltimore has built strong ties in the Baltimore community. One important relationship is with four elementary schools our property has adopted. Over the course of two years, the Horseshoe team has created a holistic program involving partnership with several local organizations, including partnering with The National Park Trust to provide field trips for every fifth-grade student; implementing grounds beautification with local vendors like Mahogany construction to repaint a building at James McHenry School and install a garden at Commodore John Rogers School; and sponsoring teacher happy hours, holiday parties, book drives, and back-to-school drives. We also coordinated across teams to bring Giada de Laurentiis on board with creating a community garden and hosting a pizza party for outstanding students at her restaurant, where she showed them how to make pizzas and eat healthy.
Horseshoe Baltimore is excited about what the future will hold and is aiming to expand the 2020 charitable program, including bringing our excellent food-and-beverage team members to schools to demonstrate healthy food preparation and eating habits.
---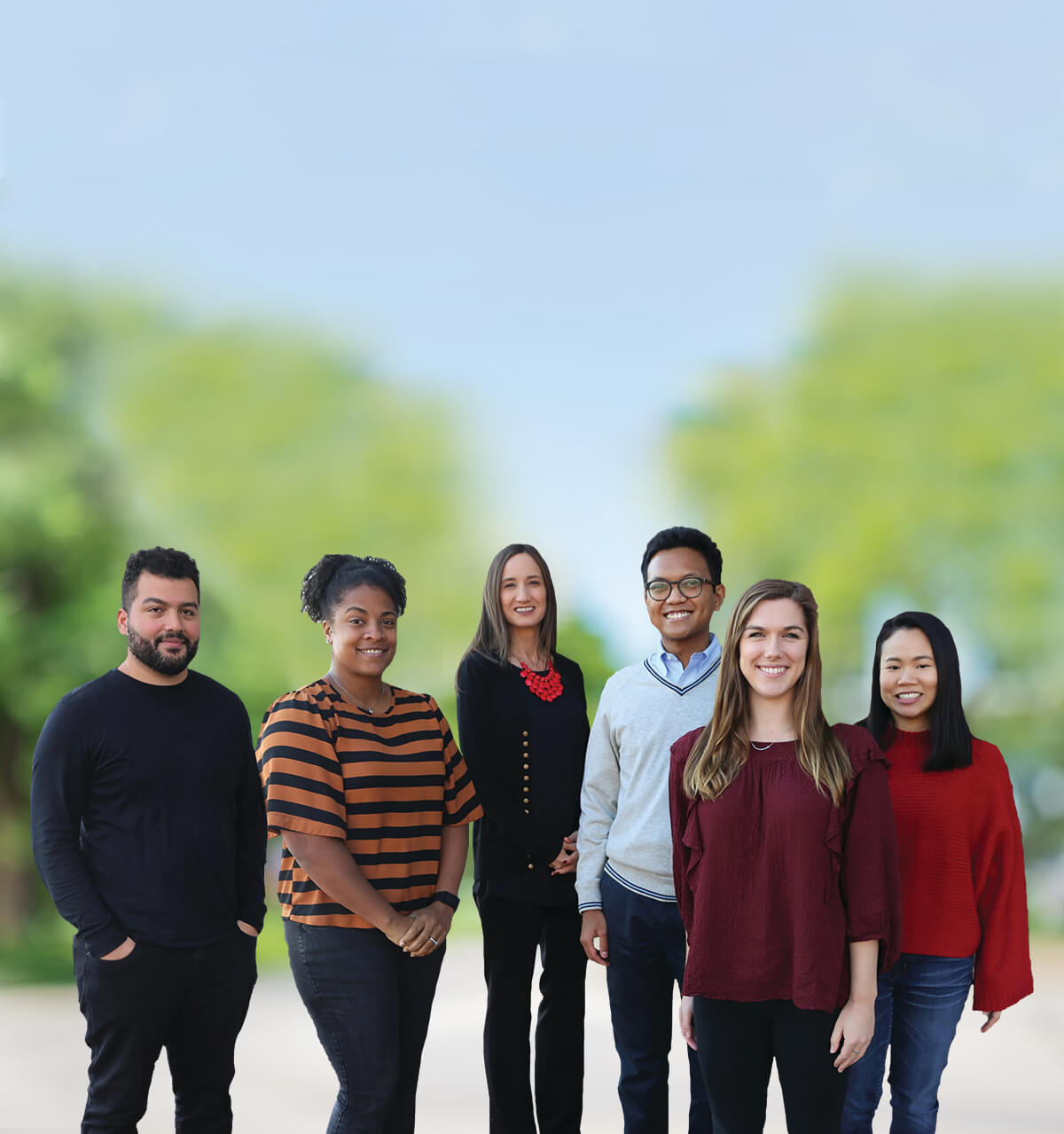 Brown Advisory

They've Bought into Baltimore
Brown Advisory has woven itself into the social fabric of the city with a focus on the future.
Brown Advisory has strong roots in Baltimore: It's home to over 360 of the firm's colleagues who work, live, play, and volunteer in the community. But more than an address—it's a foundation on which we've built our future-focused DNA, which we call our Four Cs: Client First, Colleague Driven, Community Focused, Culture Led.
We take the third 'C' seriously: Our colleagues serve on boards and volunteer for over 250 metro-area nonprofits, and as a matter of business practice, manage the assets of over 200 nonprofit clients.
Serving others through nonprofits is a natural complement to our culture. In fact, to be promoted to Principal or Partner, a colleague must demonstrate leadership in the community.
There are countless examples of our colleagues making a difference in their communities, including these pictured colleagues: Ashley Webb serves on the Business Volunteers Maryland GIVE Alumni Committee as Co- Chair and on the Events Subcommittee. Jennifer Howard serves on the board of the Friends of Patterson Park and on the Ronald McDonald House Women's Committee.
Lauren Cahalan is a Crossroads Mentor and volunteers with PIVOT, Junior Achievement, and Invest in Girls. Keith Stone is the chair of the Job Opportunities Task Force and a member of the Baltimore Aspen Workgroup for Racial Equity. Katherine Lee is a Business Volunteers Maryland GIVE fellow and Co-Chair of the Duke University Baltimore Women's Forum. JR Rodrigo serves as a board member of the Green School of Baltimore and the Govans Ecumenical Development Corporation.
As CEO Mike Hankin said in a Baltimore Sun op-ed he co-signed with nine other city leaders, "We're proud to call Baltimore home. From creating one of the nation's first racially integrated library systems to producing today's modern medical and technological breakthroughs, our city has a proud legacy of leadership in improving lives."
We continue to recruit professionals from across the globe who want to move here because they see Baltimore as a livable city where they can build an exciting career while contributing to our civic life. Their belief in and commitment to Baltimore's better future is just one of the many reasons we are proud to call Charm City home.
---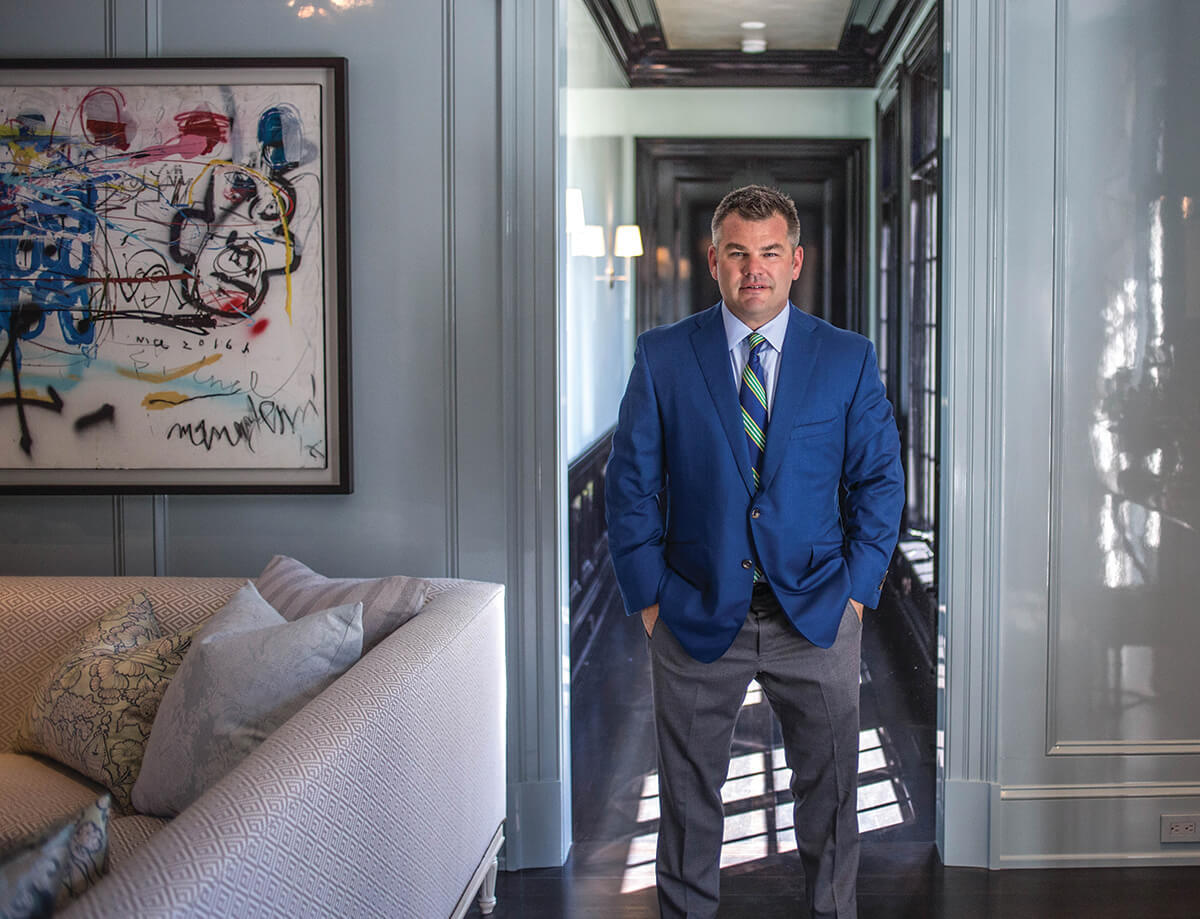 Marc Weller

He's Rebuilding Baltimore
Here's a developer who doesn't do things in a traditional or small way.
Marc Weller is leading a Baltimore renaissance through impactful real estate development. As founding partner and CEO of Weller Development Company, this effort began with the award-winning Sagamore Pendry Baltimore Hotel, City Garage, and the Sagamore Spirit Distillery. Marc now leads a 60-person team that is redeveloping Port Covington, a vibrant, urban, mixed-use neighborhood on the city waterfront.
The 235-acre site includes up to 18 million square feet of development, with residences, shops, restaurants, hotels, offices, piers, and 40 acres of green space, as well as 2.5 miles of restored waterfront along the Middle Branch of the Patapsco River. With more than one million square feet starting to deliver in 2021, Port Covington is destined to be a celebrated neighborhood for locals and visitors alike.
As one of the largest urban revitalization efforts in the U.S., Port Covington brings far-reaching positive impact to Baltimore, its economy, and its future. This includes more than $100 million in community benefits to improve workforce development, supplier diversity, affordable housing, environmental justice, educational enrichment, and economic development.
In addition to new waterfront buildings and public spaces, developing Port Covington means attracting new businesses to Baltimore, generating thousands of new jobs, protecting and enhancing the environment, and improved access to the city and region. The projected economic impact of Port Covington is $293 million in increased tax base for the City of Baltimore and State of Maryland by 2030.
Marc is heavily involved with the Baltimore Community. He sits on the board of the Cal Ripken Sr. Foundation, and he supports numerous nonprofits and community initiatives throughout Baltimore and the region.
As a member of the board for the Cal Ripken Sr. Foundation, Marc hosted "Oysters and Crabs with Cal," a fundraiser at Nick's Fish House in Port Covington to support the development, construction and programming of athletic fields for youth sports at Reedbird Park in South Baltimore's Cherry Hill neighborhood.
---
BGE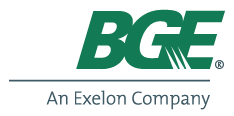 A Workforce First
First BGE Workforce Collaborative classes graduate.
Cheers, tears, applause and hugs marked graduation from BGE's Workforce Collaborative program, which connects job seekers with major contractors to support work on BGE's electric and gas infrastructure.
The program, brought to life with Civic Works in Baltimore City, has already provided 27 participants the opportunity to learn necessary skills and what it takes to work on BGE's infrastructure. The class also met with potential employers, including Ferguson Trenching, NPL, and Stella May Contracting.
Twelve of the graduates received job offers after completing the program.
One graduate spoke from the heart as he represented the inaugural class. "I want to thank Civic Works, BGE, and the contracting partners for giving us a shot. This is something we really needed, not just for ourselves, but also because we can be a role model for our family, the people who look up to us, and people that are in our corner."
Civic Works recruits and screens participants and administers the program. BGE serves as the conduit between its network of gas and electric contractors and Civic Works; BGE also funds the program and ensures graduates meet the standards necessary to work on its system. The Workforce Collaborative is expanding to include the Power 52 Foundation and is part of BGE's Smart Energy Workforce Development Program, which works to develop diverse talent pipelines representative of BGE's entire service area.
"Sometimes the term 'trailblazers' is overused, but it's not an overstatement to say this class is made of trailblazers," said Maryland State Delegate and Civic Works executive director Dana Stein. "We are honored to be a part of this program, which creates such great pathways to a long-term meaningful career in a very important industry."
Future classes will occur on a rolling basis. To learn more about joining, visit sustainablecareers.civicworks. com or call 410-929-6120.
---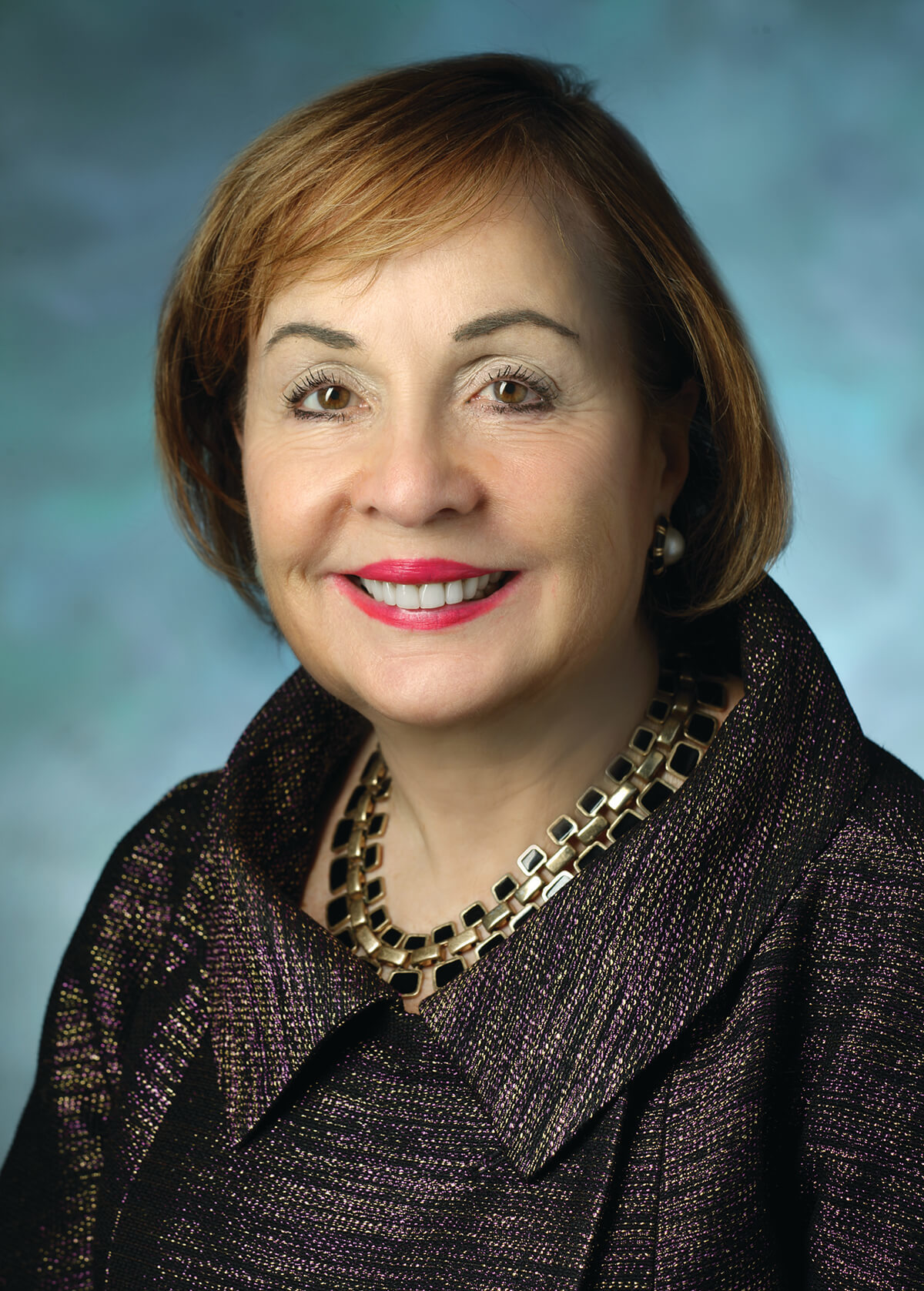 Mary Ann Scully

A lifelong banker, Mary Ann Scully is the chief executive officer of Howard Bank and chairs the bank's board of directors. We talked to her about the challenges facing Baltimore and how the bank is actively involved in solving those issues.
What role does philanthropy play in the corporate and employee culture at Howard?
I always tell people that giving back is part of the organization's DNA. We're a fairly new company, and from the beginning, we've had a deep commitment to philanthropy.
For a local bank, how important is the social and economic health of the community?
We're people-focused, but also place-focused. Because a bank, as an example, will be only as strong as the community it's in. If we do our part for the community, it will ensure our success.
What specific types of charities does Howard or its employees support?
It varies, from being a donor, to acting as an advocate on certain issues, to having staff contribute through volunteering, as well as serving on nonprofit boards. And we encourage everyone to get involved in those organizations that pursue worthy causes. We also have larger corporate donations, with a special focus on workforce development and the arts. But our volunteering is worth underscoring: We provide 20 hours of paid time to employees who want to volunteer, and nearly half take advantage of that.
In terms of leading by example, how involved in community affairs are the executives?
They're very involved. All but one of the executives is on at least one nonprofit or board, and some, like myself, are on several. (She didn't want to toot her own horn, but Mary Ann is past-president of Catholic Charities GBC vice chair, board member of Loyola University and The Pratt Library, to name a few.)
How important is corporate involvement to meeting the challenges that face greater Baltimore—and especially the city?
After our merger with First Mariner, we made a conscious decision to move our headquarters to the city. Although we're a bank that is focused on the city AND its surrounding counties, our people tend to focus on the city in their efforts to give back. It doesn't make sense to do otherwise, since, in cities, social needs often outstrip the tax base. So we need the nonprofits to supplement what government can do.
---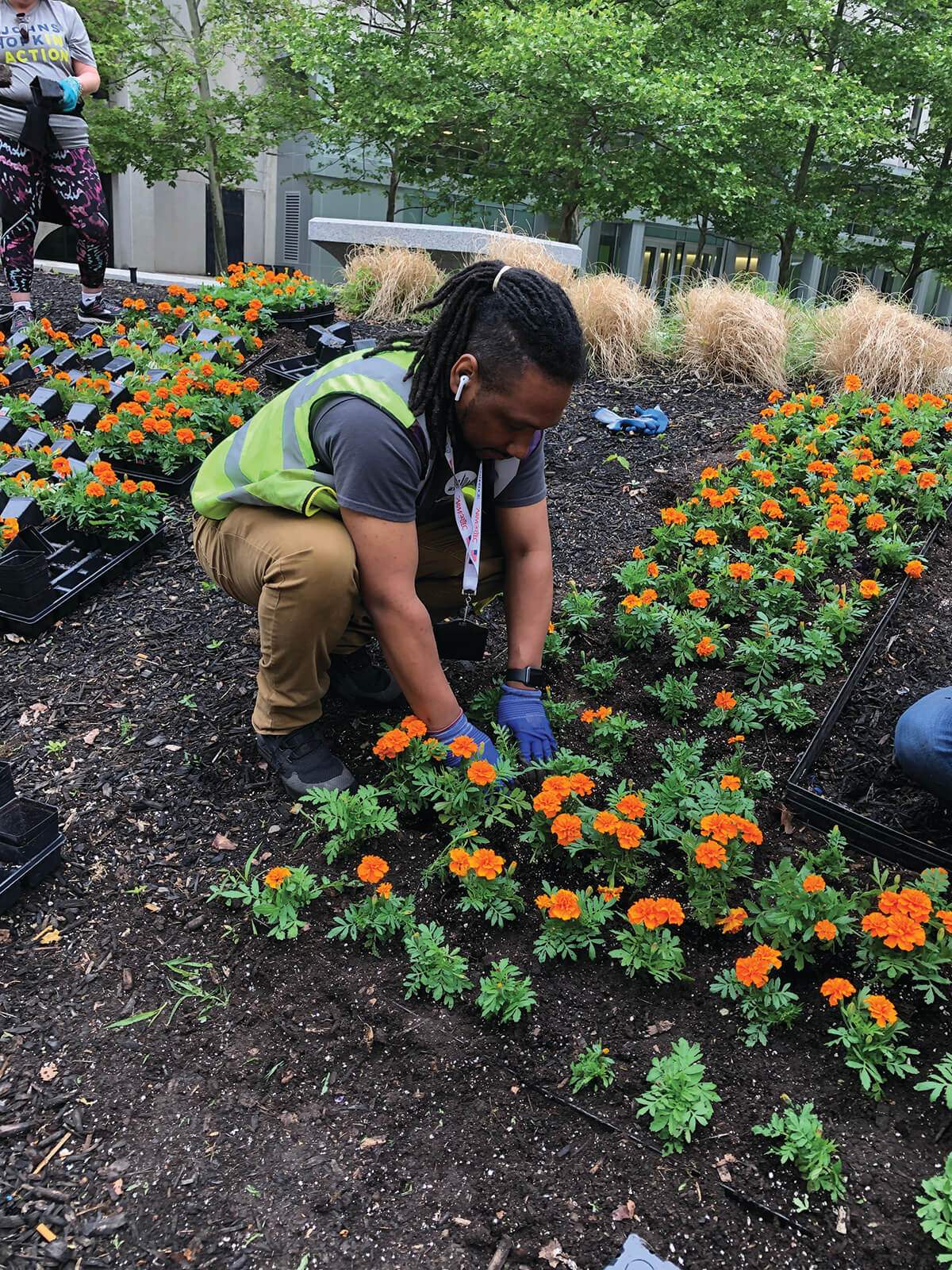 Downtown Partnership of Baltimore
Collaborating for a Better Baltimore
When Downtown Partnership started over 35 years ago, we focused on the fundamentals: working to ensure that the experience in downtown Baltimore was safe, hospitable, and memorable. Through a variety of initiatives focused on residential growth, business retention, parks management, transportation, youth engagement, and homeless outreach, we have expanded our efforts and provided both vision and leadership in addressing critical issues related to the vitality of downtown.
Guided by research-driven strategies, we have scaled up public-safety programs, entering into contracts with security companies to supplement our Downtown Baltimore Guide presence. This effort has dramatically increased the number of safety personnel in downtown, reduced crime, and provided invaluable assistance to the Baltimore City Police Department. We have also expanded our Downtown Safety Coalition, a network of public and private safety providers. The Coalition shares real-time information and links private security cameras to the city's video patrol cameras, which our guides help to monitor. And, because safety is also about well-being, our Community Outreach Team is working harder than ever to engage people in need of services, from helping youth looking for a job, to providing resources for people experiencing homelessness, mental illness, or addiction. And, our Outreach Team is out every day, providing support services and connecting people to housing.
This work takes the collective efforts of our 100-plus employees every day to make Baltimore better. Our uniformed teams—Clean Streets Ambassadors, Downtown Baltimore Guides, and Park Stewards—are the backbone of our organization. These Baltimoreans take pride in their work, and they do it because they love our city. Being a game changer doesn't always mean being front and center. When the Super Bowl MVP is chosen, it's usually a quarterback or running back with a household name. What we find true in Downtown, though, is very much like our Baltimore Ravens: The quarterback would be nothing without a strong offensive line.
Downtown Partnership is only as good as the people who wear our logo. They are the game changers making a difference in Baltimore. To them, and the other inspiring leaders in this special edition, we say, "Thank you."
---
Wheelabrator Baltimore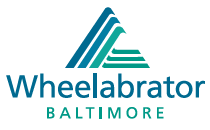 Clean Sweep
Uncommon partnership spurs cleaner, safer Baltimore streets.
When Wheelabrator Baltimore kicked off its We Can Bmore campaign in 2017, hiring and training local residents to educate communities around waste reduction and recycling, Baltimore City's recycling rate was among the lowest of similar urban areas at 20 percent. Through door-to-door conversations and the distribution of free recycling bins, their efforts resulted in 800 new recyclers and sparked excitement in local communities about what more could be done to address the city's waste crisis.
Looking for ways to build on this momentum, Wheelabrator approached Rev. Alvin C. Hathaway, prominent civil rights leader and pastor of Union Baptist Church in Upton and Bishop J.L. Carter, pastor of Ark Church in Oliver to share the work and successes of We Can Bmore.
"The correlation between littered streets and crime and the impacts of litter on our waterways are foundational things. We thought we had an infrastructure in place with We Can Bmore to make a difference right away. Reverend Hathaway and Bishop Carter agreed, so we got to work," says Wheelabrator Market Manager Mike Dougherty.
Fast forward to a hot July afternoon in Baltimore where Rev. Hathaway stands before local residents, police officials, city councilmembers and a cadre of people in fluorescent orange "Green Ambassador" vests to kick off a partnership between the church and Wheelabrator Baltimore aimed at cleaning up Baltimore's streets.
"Crime and grime go hand in hand," Hathaway preached to the audience. "This is environmental justice—when our businesses and our people come together to clean our streets and create safer, stronger communities."
A few weeks later, at a We Can Bmore event in the Oliver neighborhood, Bishop Carter shared enthusiasm and hope for the budding partnership. "We've seen a world of difference already. It is rare in our community today to find trash on the streets and that's almost unbelievable, but that's what is happening. We want to take this joy everywhere in the city."
Today, just six months since these initial conversations, the Wheelabrator partnership has resulted in the removal of more than 100,000 gallons of trash from Baltimore streets.
Wheelabrator Baltimore anticipates expanding We Can Bmore and the Green Ambassador program to additional communities throughout Baltimore City in 2020.
---
Find the Best in Baltimore