Thousands of Americans suffer from various facial nerve disorders, including Bell's Palsy, which have been difficult to treat in the past. But at University of Maryland Facial Plastic Surgery, their double board-certified physician offers a full spectrum of care to patients with facial paralysis. To find out more, we talked to Kalpesh Vakharia, MD, MS, associate professor of otorhinolaryngology at the University of Maryland School of Medicine, chief of facial plastic & reconstructive surgery – department of otorhinolaryngology, and director of the facial nerve center.
What is facial paralysis?
A loss of facial movement that can occur after damage to the facial nerve or facial muscles. Your face will appear droopy due to the weakness or complete loss of function of your facial muscles. Facial paralysis can happen on one or both sides of the face, can come on suddenly or can happen gradually over a period of months. Depending on the cause, the length of paralysis varies.
What can cause facial paralysis?
Stroke, neurologic disorders, facial trauma, tumors that press on or involve the facial nerve, surgery, congenital disorders, conditions that cause inflammation in the body, and infections that affect the facial nerve, such as Herpes Simplex, Varicella Zoster, or Lyme disease.
Can newborns be affected, too?
Yes, birth trauma or certain congenital syndromes, such as Mobius syndrome, can cause facial paralysis in some babies. More than 90 percent of babies with paralysis from birth trauma recover completely without treatment.
When should patients seek a second opinion?
As early as possible. Usually, patients will first see either their primary care physician or go to the emergency department for their symptoms. Depending on the cause of facial paralysis, some treatment options are time sensitive and the patient should be referred to an otolaryngologist right away.
What treatments are used in cases of facial paralysis?
The treatments offered to each patient depend on the underlying cause, age of the patient, and duration of paralysis. I implement medication and/or surgery as needed, as well as a combination of neuromodulators (Botox) and facial fillers. Additionally, I often refer patients to a facial paralysis physical therapist whose techniques complement my treatments.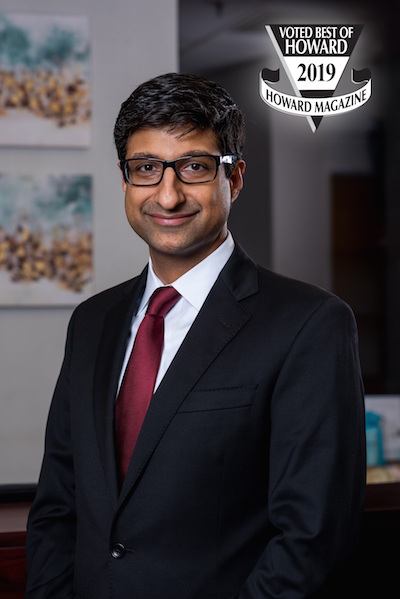 Dr. Vakharia is a member of the R Adams Cowley Shock Trauma Center team—the world leader in trauma care.
Tell us about your background and your practice.
I'm double board certified in Facial Plastic & Reconstructive Surgery and in Otolaryngology – Head and Neck Surgery. I obtained my medical degree from the University of California – San Francisco, and completed a general surgical internship at Brigham and Women's Hospital. I completed my residency in otolaryngology at Harvard Medical School and a fellowship in facial plastic and reconstructive surgery at the Cleveland Clinic.
As director of the facial nerve center, I collaborate with head and neck surgeons, neurosurgeons, radiologists, ophthalmologists, speech language pathologists and physical therapists to optimize the care of patients with facial paralysis.
How can patients make an appointment?
Consultations are available within two weeks by calling 667-214-1772. I see patients in Downtown Baltimore and in Columbia.
---
See more articles from University of Maryland Faculty Physicians, Inc.