November 10, 2023
6:30 – 11 p.m.
The Winslow
Once again, Unified Community Connections' annual Hoodstock festival was a party to dye for. Many of the 350 guests at the 18th annual fundraiser—which supports the organization's efforts to aid those living with intellectual and developmental disabilities throughout Maryland—got into the '60s and '70s groove by donning threads like tie-dye, bell bottoms, and beads. The vibe stayed totally mellow, as folks checked out the silent auction, food buffets, and tripped-out on tunes provided by homegrown bands, who performed for free throughout the night. Bread raised for Unified Community Connections? About $106,000.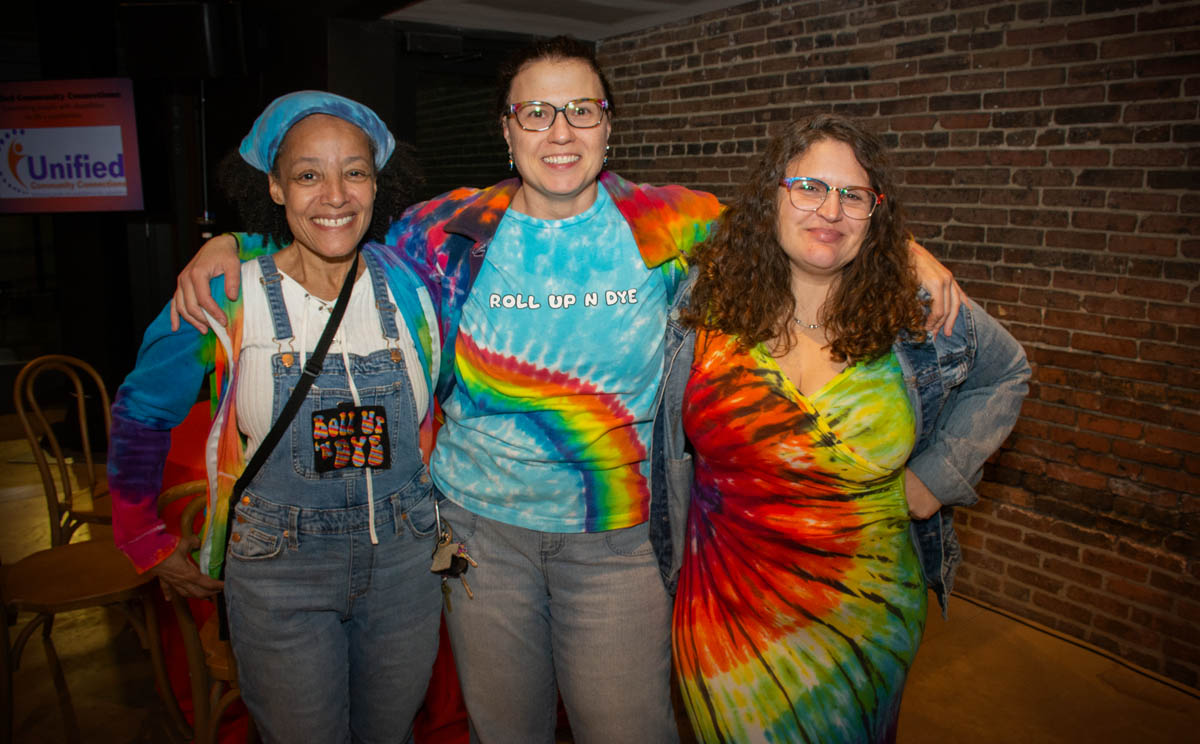 Left to right: Kim Maddox, Roll Up N Dye co-owner; Erin Cassell, Roll Up N Dye founder/co-owner; Angel Benson, UnitedHealthcare director of data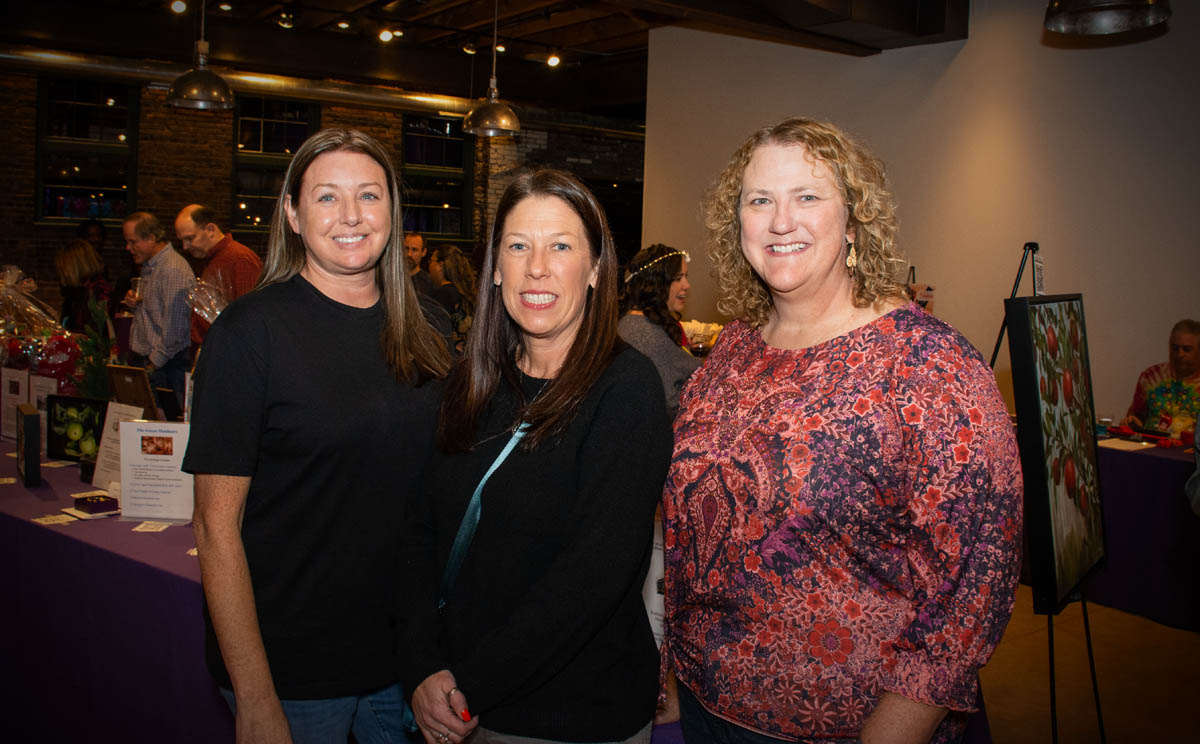 Left to right: Unified Community Connections colleagues: Angela Hanft, COO; Amy Kreitz, CEO; Angela Lane, director of assistive technology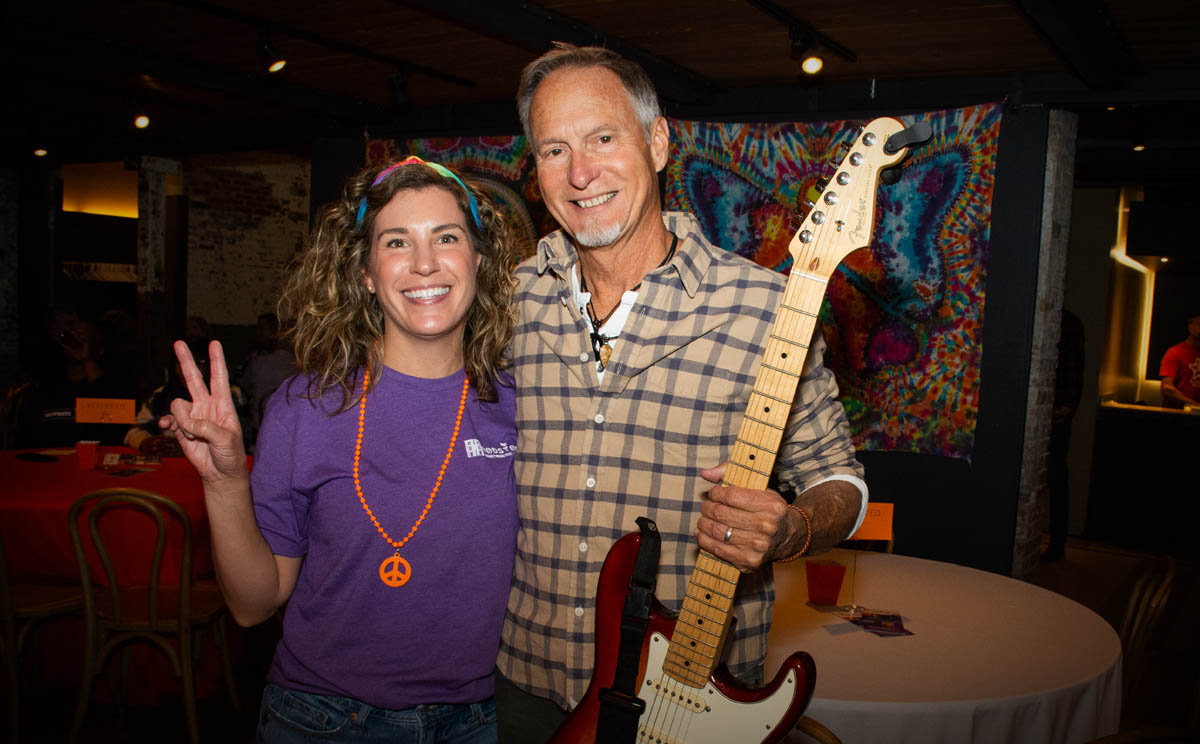 Left to right: Lauren Bussard, Unified Community Connections director of development/event coordinator; Russ Causey, Hoodstock founder/Roses n Rust guitarist and vocalist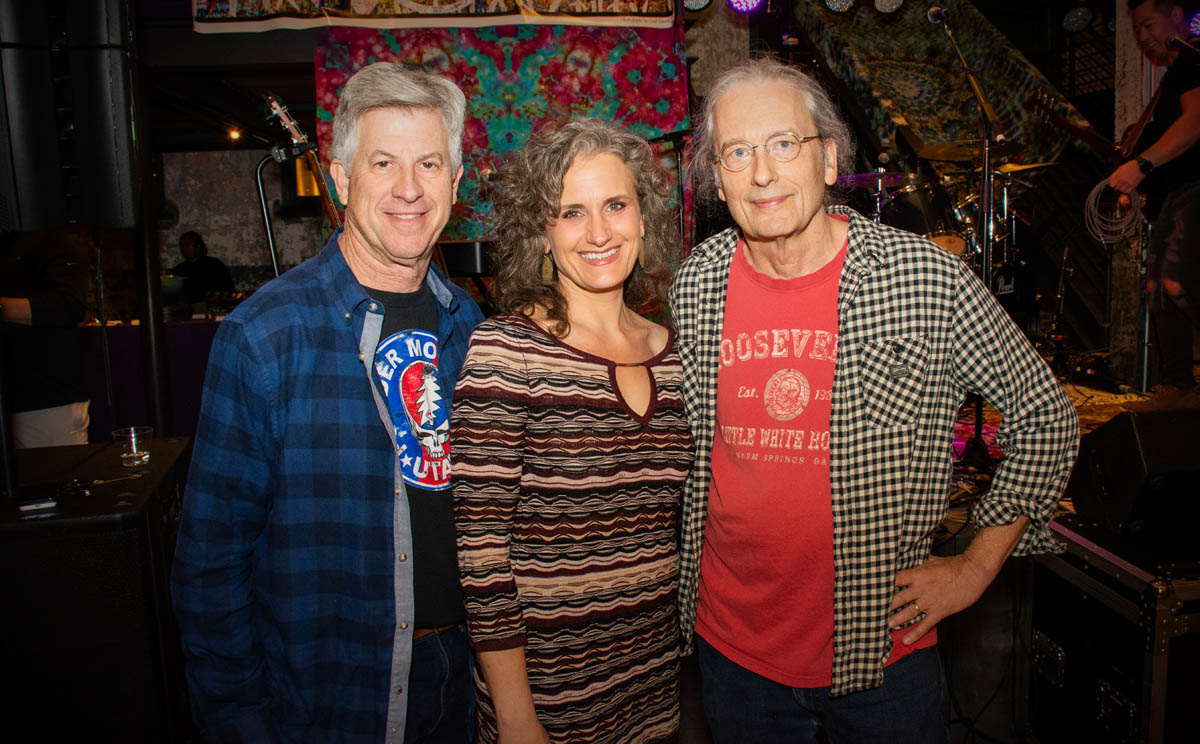 Left to right: The Wafflers band members: Mark Levy, H&H Rock Companies president/Wafflers drummer; Jodi Hume, At The Core CEO/Wafflers singer; John Lee, WYPR reporter/Wafflers guitarist and singer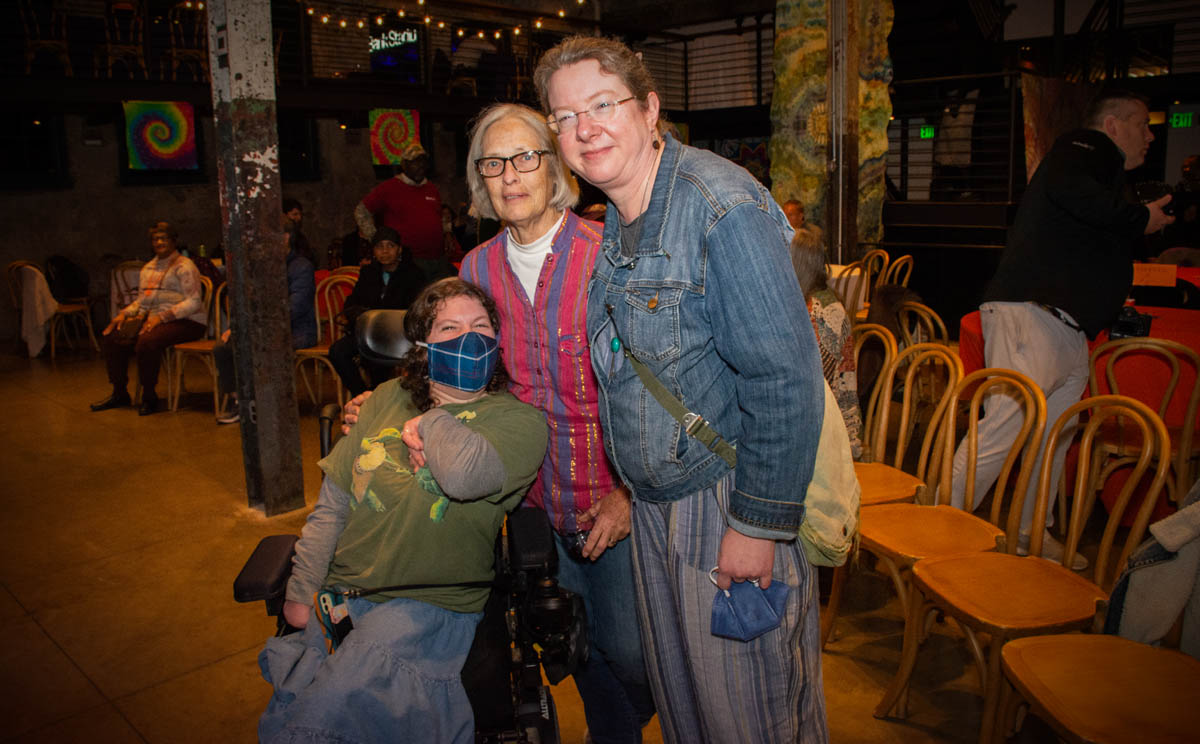 Left to right: Selina Lee, Unified Community Connections Delrey School graduate; Carolyn Steiner, physical therapist; Amanda Kell, Baltimore Sun editor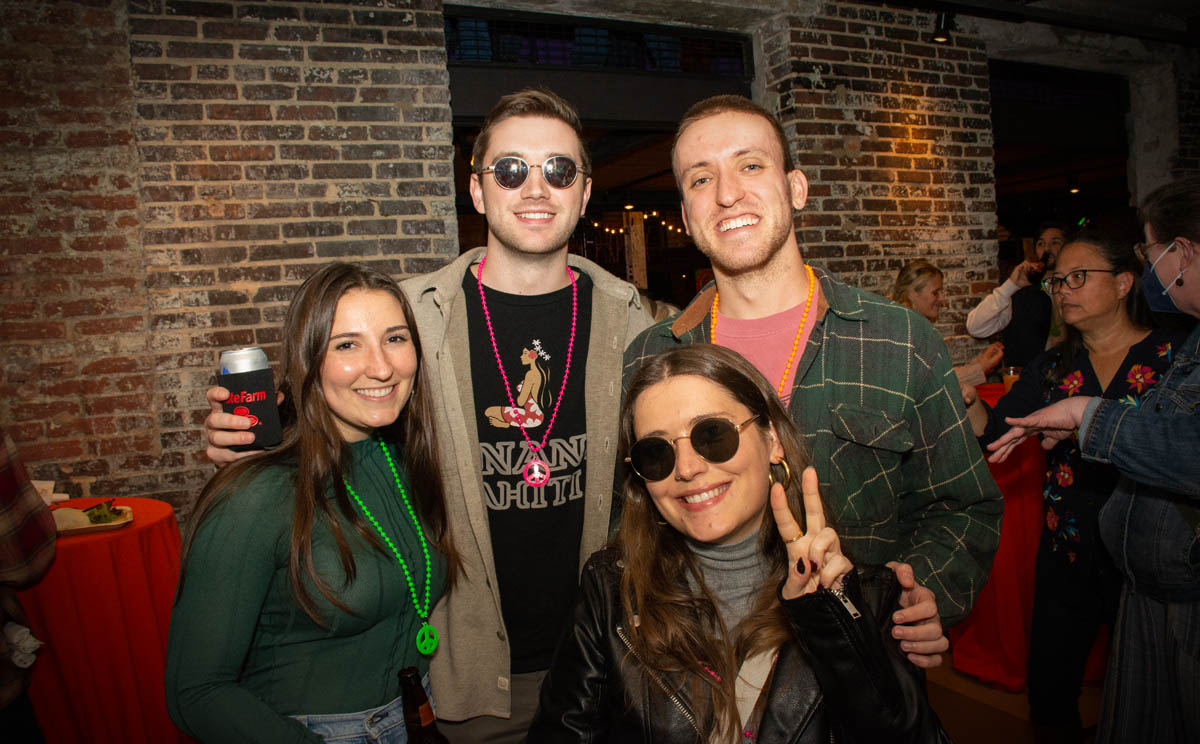 Left to right: Ciana Deveau, graduate student; Tom Burke, Earnest Research data analytics director; Evan Rosen, analyst; Sarah Ardura, Live Nations Concerts settlement manager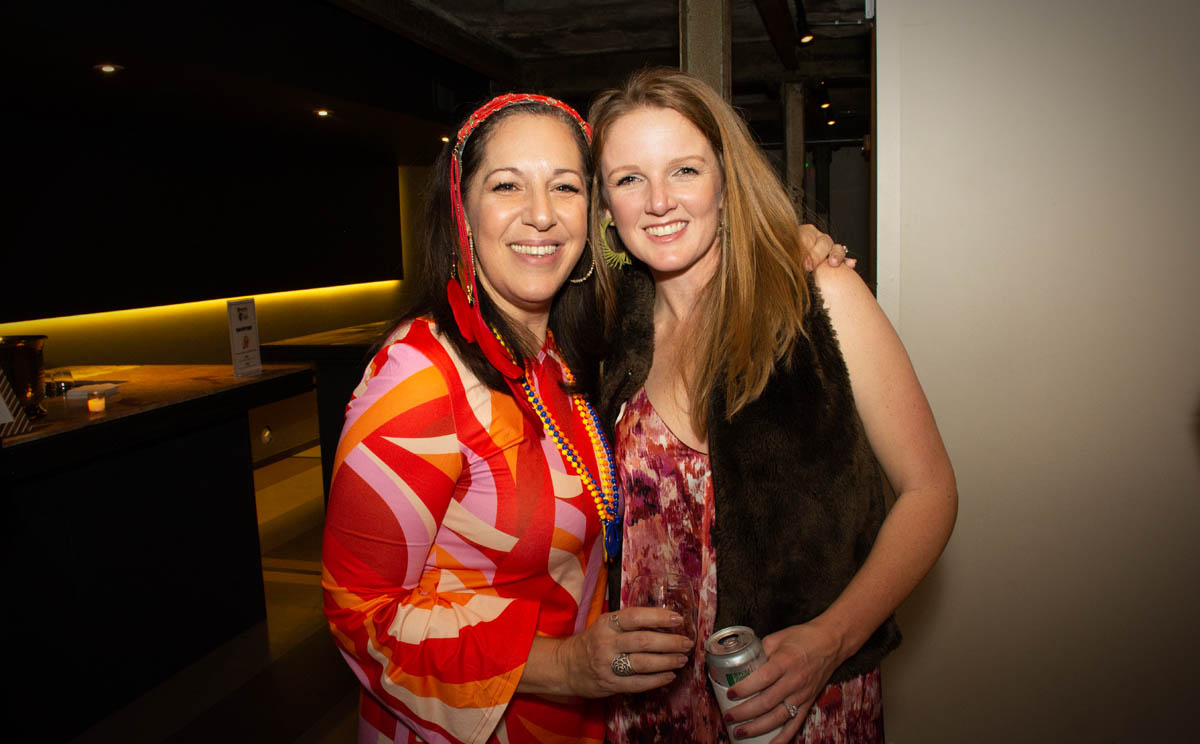 Left to right: Staci Taylor, school psychologist; Virginia Williams, engineer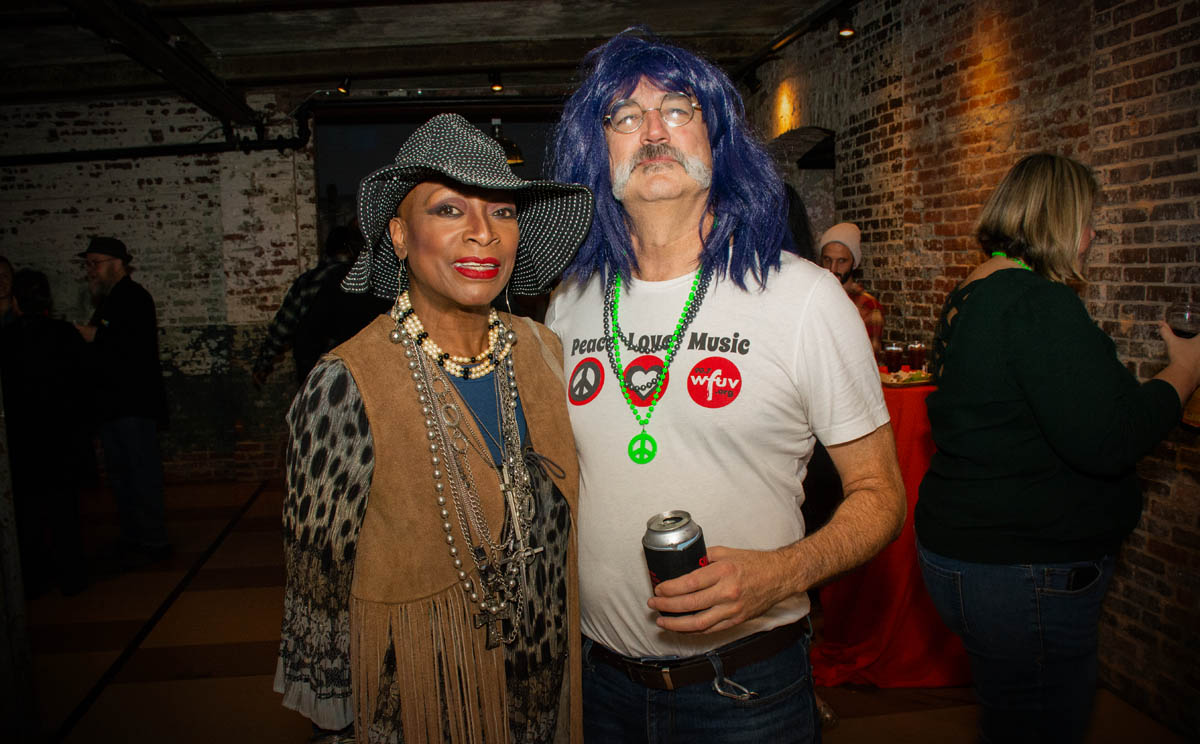 Left to right: Debbie Green, licensed aesthetician/MPT TV makeup artist; Jimbo Glick, The Prime Rib server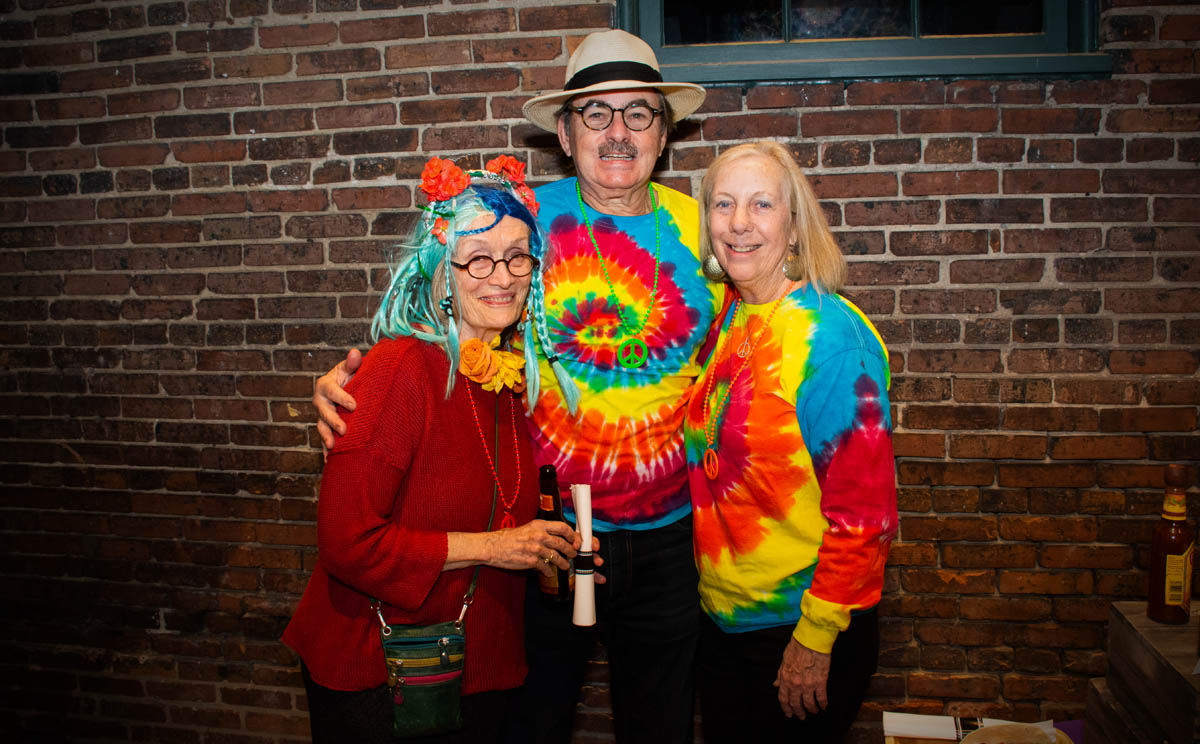 Left to right: Kathie McCleskey, retired federal employee; Robert R. Gisriel, retired architect; Claire Gisriel, Johns Hopkins School of Nursing retired associate dean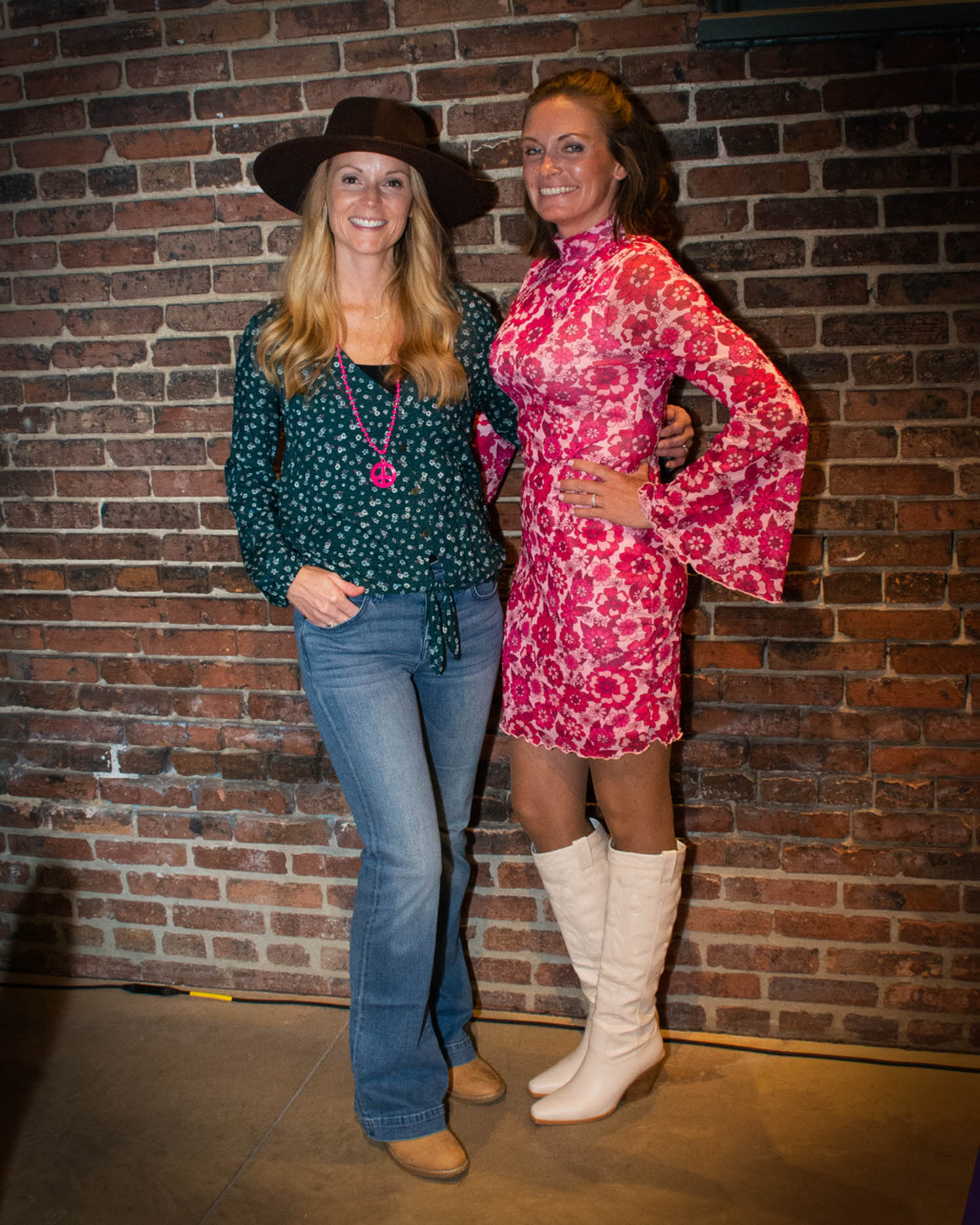 Jessica Cullinan (L), Pearson director of finance, and Christie Kyle (R), stay-at-home mom, didn't have to step far away from their own closets to find outfits that would fit Hoodstock's hippie theme.
Cullianan simply combined a blouse she got from Stitch Fix with a pair of her 7 For All Mankind bell-bottom jeans, a hat she'd recently picked up at Francesca's, and some boots she'd bought at Target. Kyle paired a mini-dress from Shein with a pair of ivory cowboy boots she already had from Brightside Boutique.
While both of them confessed they were a little out of their comfort zones, there was another reason for not wanting to step too far out of the box. "It was just Halloween," Kyle said. "We didn't want to go full costume."