Special Section
Inspire A Love of Learning In Your Child
Early education schools offer different pedagogies so families can find their best match.
By Emily Gaines Buchler — March 2023
When Cassie O'Malley embarked on the preschool search for her firstborn daughter, she didn't know what to look for other than "a program that instills a love of learning and creates good, kind children," she says. "I'd heard all of the hype about finding the 'perfect' preschool, but I was naïve about what matters." She had only vague notions about what she wanted for her daughter. O'Malley and her husband started touring schools to see for themselves how teachers interact with children and how children interact with classmates.
Ultimately, the small class sizes and palpable happiness the couple noticed among faculty and kids prompted them to enroll their daughter in Cedarcroft School, a preschool in their own neighborhood in northern Baltimore City.
"Some of our friends sent their kids to Cedarcroft and had only good things to say," says O'Malley, who works as the director of nursing at the University of Maryland St. Joseph Medical Center. "After seeing the school in person, we just felt like it was right for our daughter."
'Malley and her husband's gut intuition about Cedarcroft turned out to serve them well. Their oldest daughter, now five, started as a two-year-old and currently attends the school's kindergarten program. Their second daughter is in Cedarcroft's three-year-old class, and their youngest will begin when she turns two this coming fall.
"My kids are all different, and Cedarcroft has helped each one shine," she says.
Since enrolling her first child, O'Malley has discovered more about what she wants in an early education program. "Cedarcroft provides structure and routine, with opportunities for kids to explore their interests and develop their individuality," O'Malley says. "I've come to realize that it's the structure that helps kids learn the important life skill of setting boundaries, while feeling safe enough to try out new things and follow their curiosity."
Kate Gentry, the school's headmistress, says the combination of structure and impromptu exploration is intentional. "Our teachers build flexibility into their planning to give children space to make observations, ask questions, and even lead some activities, based on their interests," Gentry says. "After all, there's nothing more exciting than finding a roly-poly in the playground mulch and taking time to investigate."
Erika Johnson, head of The New Century School (TNCS) in Fells Point, agrees that early learning programs need to foster curiosity. TNCS offers a multi-lingual preschool program in Mandarin and Spanish, and what she refers to as an "inquiry-based curriculum," where students as young as two and three years old probe and explore the world around them in developmentally appropriate ways.
"Children are natural investigators, and [as teachers and administrators], we know we can learn as much from them as they can from us," Johnson explains.
This philosophy, that both young students and teachers can initiate and drive learning, informs TNCS's early education program, which differs from more traditional, teacher-centered preschools that tend to prioritize rudimentary skills, such as following directions. In child-centered preschools, teachers serve as "guides on the side," encouraging and creating ways for students to play active roles in what they learn. For instance, instead of a teacher asking a group of preschoolers to follow step-by-step instructions to construct a paper flower, the instructor supports and guides kids as they experiment with materials to craft something reflective of, say, an experience in nature.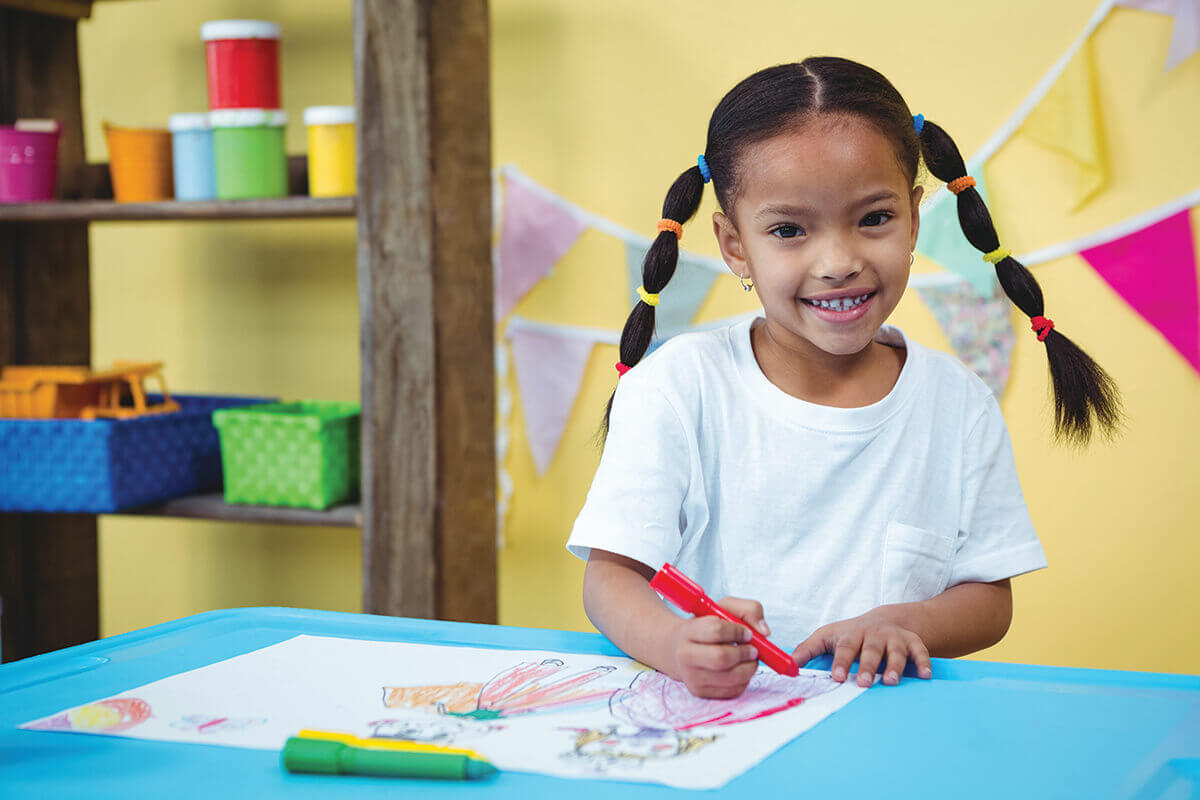 "[Child-centered learning] doesn't mean that teachers are no longer leading the class," explains Candice Schoolman, a co-founder and the CEO of a preschool in Hunt Valley, Reggio & Co., that specializes in this form of education. "Teachers are absolutely in charge, but they're taking a step back and empowering kids to think through possibilities, try out ideas, and ultimately come up with their own conclusions." The result, Schoolman says, is the development not only of higher-level thinking skills like problem-solving and creativity, but also social-emotional skills like empathy, self-assurance, and confidence.
At Reggio & Co., which is named after the famous Reggio Emilia early learning approach developed in Italy following World War II, Schoolman and her team pay close attention to the language they use as they speak to children. "We talk to kids the way we want others to talk to us," Schoolman explains. "For example, instead of saying, 'Shawn, I've told you three times already to get your shoes on,' we say, 'Hey, Shawn, don't forget your shoes.'"
Nuances like this contribute to an environment in which kids feel good about themselves and open to learning, Schoolman and other early education specialists say. "It's not really the kiddie voice that we're undoing but the idea that 'I'm up here at the teacher's desk, and you're down there on the circle rug, and you will and must listen to me,'" Schoolman shares. Cedarcroft and TNCS embrace similar equalizing efforts. "Symbiotic respect permeates our entire program," says Ann Marie Simonetti, the director of admissions at TNCS, where middle school students often collaborate with preschool students on projects. The mutual respect among faculty and students creates a safe space in which kids can take risks, try new things, and even fail, without a fear of punishment or embarrassment.
"Children are capable of far more than many people realize," says Gentry, whose early learning program at Cedarcroft weaves in opportunities for preschoolers to take on challenges and stretch their skills in a supportive setting. "When given the chance and encouraged in gentle ways, they often rise to the occasion."
O'Malley and her husband witnessed this firsthand during a holiday performance at Cedarcroft, which offers a robust music program and language instruction in German. "Our oldest daughter is our shy child and observes a lot—we love that about her," O'Malley says. But the couple beamed with pride when their daughter, after exhibiting stage fright during earlier performances, stood front and center among her peers, belting out every word to every song, even a German rendition of "Silent Night."
"She comes home from school eager to devour books and check off her reading calendar," shares O'Malley, who feels satisfaction—and knows she chose her preschool well—when she sees the sparkle in her daughter's eyes, alerting her that she does, in fact, love learning.
And she's learning to carve her own unique path in a big, wide world.
STARTING YOUR EARLY EDUCATION SEARCH
Visit schools in person so you can see programs in action. Talk to both teachers and administrators about such topics as daily schedules, faculty turnover rate, class sizes, and financial aid. Ask about each program's mission. Choose one that aligns with your family's principles and values your input and partnership.
Start your search with this list of selected schools and day care centers in the Baltimore area:
A CHILD'S PLACE, NOTRE DAME OF MARYLAND UNIVERSITY
2404, 4701 N. Charles St., Baltimore, MD 21210. 410-532-5399. ndm.edu.
APPLE RIDGE MONTESSORI SCHOOL
200 Ingleside Ave., Catonsville, MD 21228. 410-818-2000. appleridgemontessori.org.
THE BALTIMORE MONTESSORI
CANTON: 1001 S. Potomac St., Baltimore, MD 21224. LOCUST POINT: 1530 E. Fort Ave., Baltimore, MD 21230. 410-980-7449. thebaltimoremontessori.com.
BETH EL AT FEDERAL HILL
1530 Battery Ave., Baltimore, MD 21230. 410-528-6001. bethelbalto.com.
BOLTON HILL NURSERY SCHOOL
204 W. Lanvale St., Baltimore, MD 21217. 410-728-0003. boltonhillnursery.org.
CALVERT SCHOOL
105 Tuscany Rd., Baltimore, MD 21210. 410-243-6054. calvertschoolmd.org.
CEDARCROFT SCHOOL
419 Cedarcroft Road, Baltimore, MD 21212. 410-435-0905. cedarcroftschool.com.
CELEBREE SCHOOLS
1306 Bellona Ave., Lutherville, MD 21093 and other locations. 410-515-8650. celebree.com.
CHILDREN'S MAGNET AND CHILDREN'S MANOR MONTESSORI SCHOOLS
7105 Dogwood Rd., Windsor Mill, MD 21244 and other locations. childrensmagnet.com.
DOWNTOWN BALTIMORE CHILD CARE
237 Arch St., Baltimore, MD 21201. 410-659-0515. dbcckids.org.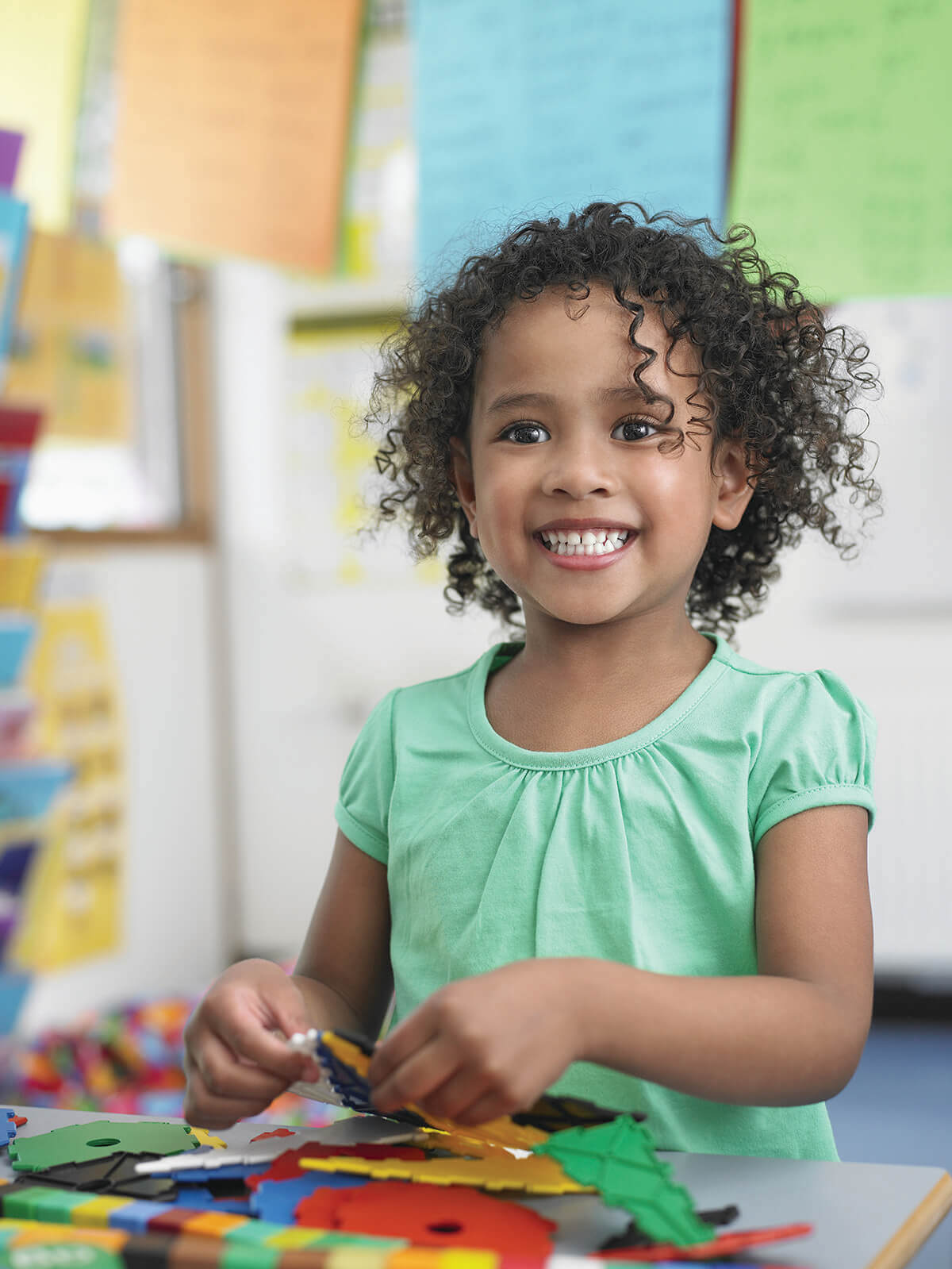 DULANEY DAY PRESCHOOL
6915 York Rd., Baltimore, MD 21212. 410-377-2702. dulaneydayschool.com.
EMMANUEL METHODIST PRESCHOOL
10755 Scaggsville Rd., Laurel, MD 20723. 301-725-6600. emmanuelpreschool.com.
FIRST ENGLISH LUTHERAN PRESCHOOL & KINDERGARTEN
3807 North Charles St., Baltimore, MD 21218. 410-235-5887. felpkids.com.
GARRISON FOREST SCHOOL
300 Garrison Forest Rd., Owings Mills, MD 21117. 410-363-1500. gfs.org.
GILMAN SCHOOL
5407 Roland Ave., Baltimore, MD 21210. 410-323-3800. gilman.edu.
THE GODDARD SCHOOL (CANTON)
1000 S. Highland Ave., Baltimore, MD 21224. 443-842-5300. goddardschool.com.
GOLDSMITH EARLY CHILDHOOD CENTER OF CHIZUK AMUNO CONGREGATION
8100 Stevenson Rd., Baltimore, MD 21208. 410-486-8642. chizukamuno.org.
GOOD SHEPHERD SCHOOL
1401 Carrollton Ave., Towson, MD 21204. 410-825-7139. school.goodshepherdruxton.org.
GOVANS PRESBYTERIAN PRESCHOOL
5826 York Rd., Baltimore, MD 21212. 410-435-8189. govanspres.org.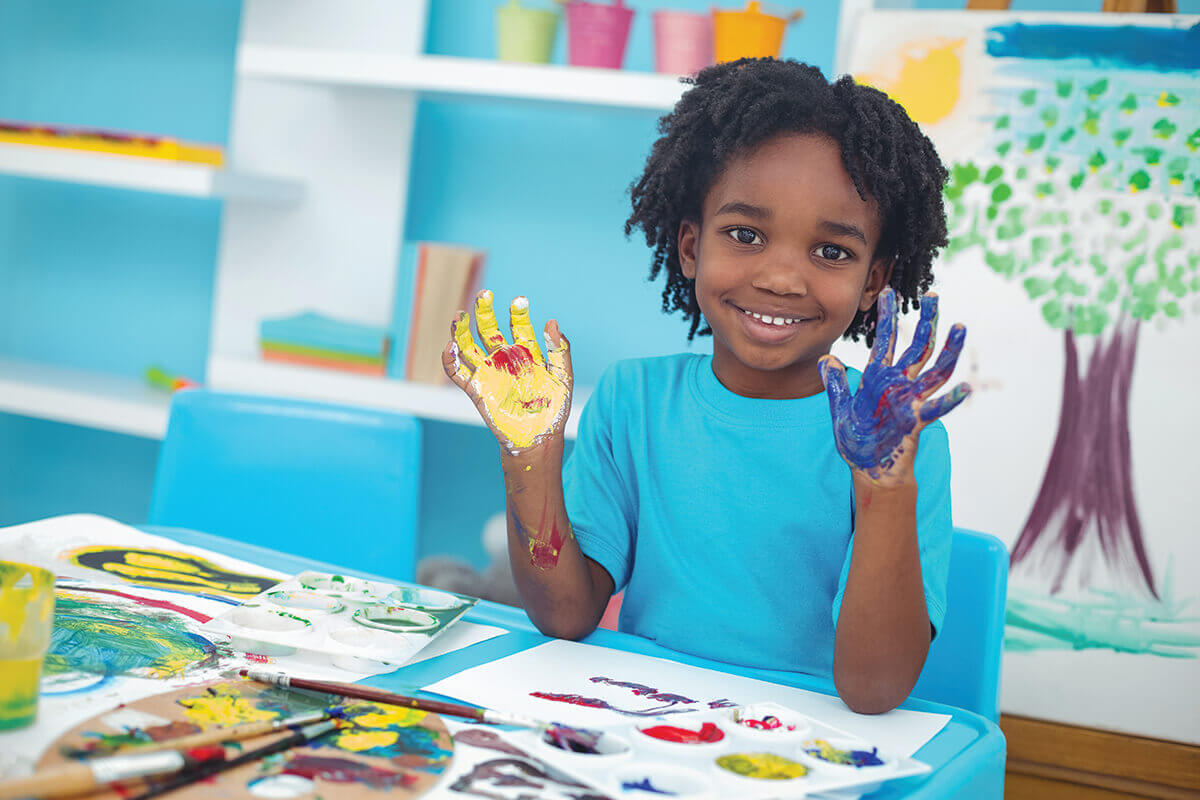 GRACE PRESCHOOL
5407 N. Charles St., Baltimore, MD 21210. 410-532-2235. gracepreschoolbaltimore.com.
GREENSPRING MONTESSORI SCHOOL
10807 Tony Dr., Lutherville-Timonium, MD 21093. 410-321-8555. greenspringmontessori.org.
HARFORD DAY SCHOOL
715 Moores Mill Rd., Bel Air, MD 21014. 410-838-4848. harfordday.org.
HARRY AND JANETTE WEINBERG EARLY CHILDHOOD CENTER AT THE HENDERSON HOPKINS SCHOOL
2100 Ashland Ave., Baltimore, MD 21205. 443-642-4103. ecc.hendersonhopkins.org.
KIDDIE ACADEMY OF LOCUST POINT
1215 East Fort Ave., Baltimore, MD 21230. 667-930-3677. kiddieacademy.com.
JEMICY SCHOOL
11 Celadon Rd., Owings Mills, MD 21117. 410-653-0189. jemicyschool.org.
LA PETITE ACADEMY OF BALTIMORE
2434A W. Belvedere Ave., Baltimore, MD 21215. 888-330-2878. lapetite.com
THE NATURE PRESCHOOL
Irvine Nature Center, 11201 Garrison Forest Rd., Owing Mills, MD 21117. 443-738-9200. explorenature.org.
THE NEW CENTURY SCHOOL
724 South Ann St., Baltimore, MD 21231. 410-929-4113. thenewcenturyschool.com.
ODYSSEY SCHOOL
3257 Bridle Rd., Stevenson, MD 21153. 410-580-5551. theodysseyschool.org.
THE PARK SCHOOL OF BALTIMORE
2425 Old Court Rd., Baltimore, MD 21208. 410-339-7070. parkschool.net.
REDEEMER PARISH DAY SCHOOL
5603 N. Charles St., Baltimore, MD 21210. 410-435-9510. redeemerpds.org.
REGGIO & CO.
350 Clubhouse Rd., Suite A, Hunt Valley, MD 21031. 443-595-6381. reggioandco.com.
ROCK CHURCH ACADEMY
1607 Cromwell Bridge Rd., Baltimore, MD 21234. 410-882-0807. rockchurchacademy.com.
ST. PAUL'S SCHOOLS
11152 Falls Rd., Brooklandville, MD 21093. 410-825-4400. stpaulsmd.org.
STEP BY STEP CHILDREN'S LEARNING CENTER
47 Loveton Cir., Sparks, MD 21152. 410-771-4151. stepbystepclc.com.
STOLER EARLY LEARNING CENTER OF THE JCC OF GREATER BALTIMORE
3506 Gwynnbrook Ave., Owings Mills, MD 21117. 410-559-3554. jcc.org/elc.
TOWSON PRESBYTERIAN PRESCHOOL
400 W. Chesapeake Ave., Towson, MD 21204. 410-337-2762. towsonprespreschool.org.
WALDORF SCHOOL
4801 Tamarind Rd., Baltimore, MD 21209. 410-367-6808. waldorfschoolofbaltimore.org.
WOODBROOK EARLY EDUCATION CENTER
25 Stevenson Ln., Baltimore, MD 21212. 410-377-8919. weecenter.net.
Y OF CENTRAL MARYLAND
CATONSVILLE: 850 South Rolling Rd., Catonsville, MD 21228. TOWSON: 301 W. Chesapeake Ave., Towson, MD 21204. UMBC: 1000 Hilltop Circle, Baltimore, MD 21250. WEINBERG: 900 East 33rd St., Baltimore, MD 21218. ymaryland.org.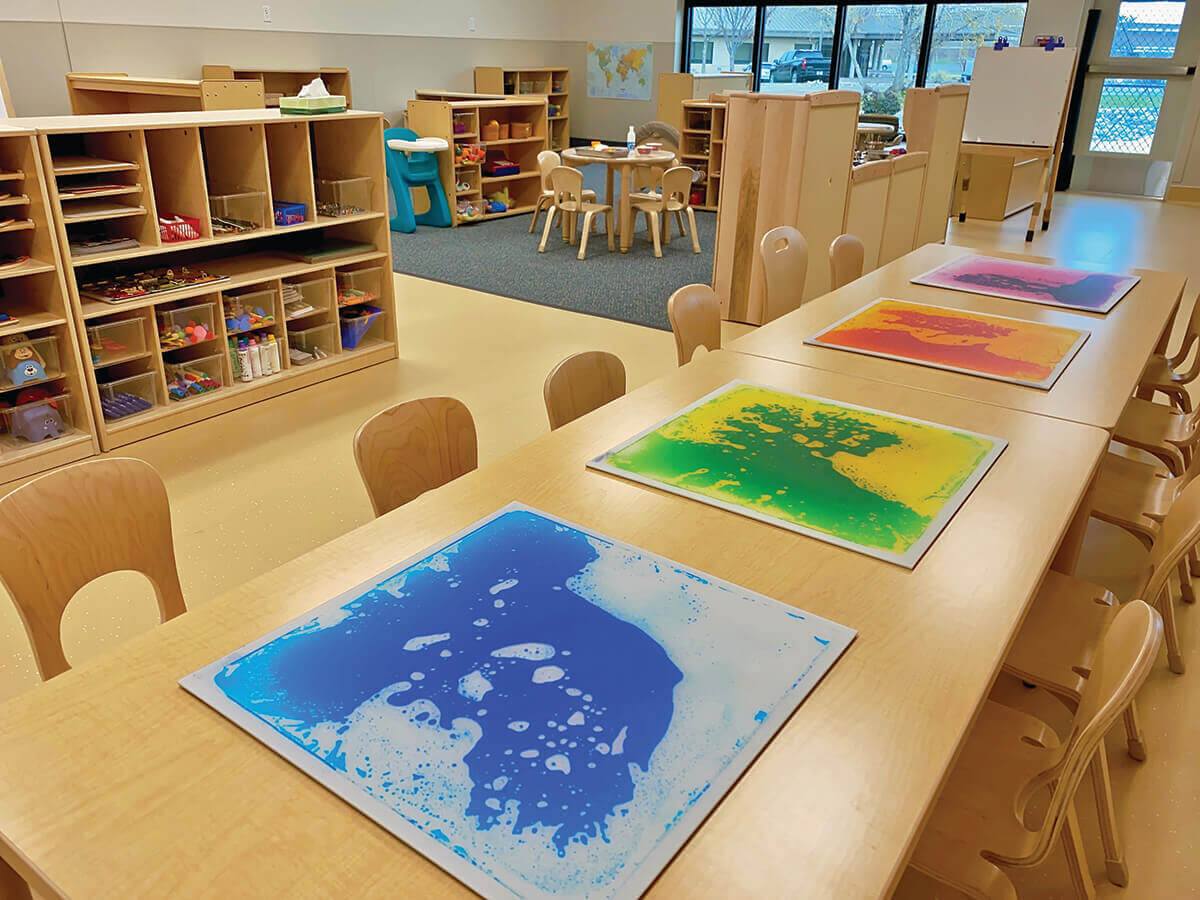 Find the Best in Baltimore