Harbor Point is more than just a neighborhood, it is one of Baltimore's best destinations for food, shopping, wellness, and more. Featuring epicurean outlets like Cindy Lou's Fish House and Ceremony Coffee Roasters, a curated selection of retail businesses, and wellness facilities from yoga to cycling, it is the city's premier up-and-coming community. Perhaps Harbor Point's most striking asset is its 9.5-acre waterfront green space. The pinnacle of that park land is the Central Plaza, located at 1310 Point Street, and it is the heart of Harbor Point all summer long.
New for 2023 is the Harbor Point Summer Event Series, organized in collaboration with Waterfront Partnership of Baltimore. From May-September guests can hang out on the Central Plaza and enjoy a series of free-to-attend, family-friendly events that are fun for all ages.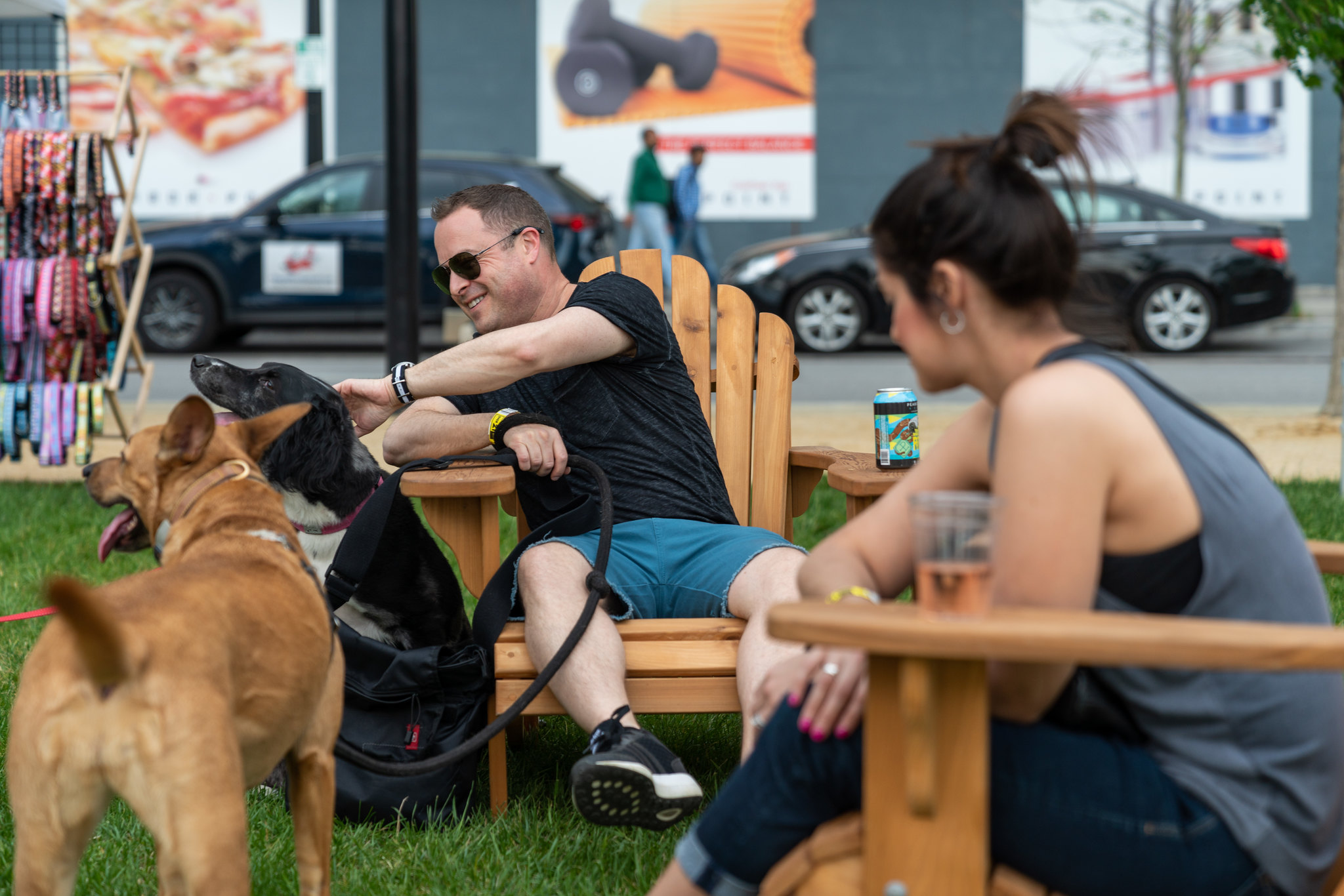 It all kicks off with a Yappy Hour on Friday, May 12. That's right, you can have cocktails with your Cockapoo, wine with your Weimaraner, or brews with your Boxer. Whatever the breed, bring your furry friends to the Central Plaza from 5-8 p.m. for music and drinks on the lawn. Grab a special "pup cup" from Ceremony Coffee Roasters and swing into West Elm for a dog-friendly open house featuring a free wine tasting from Bin 604.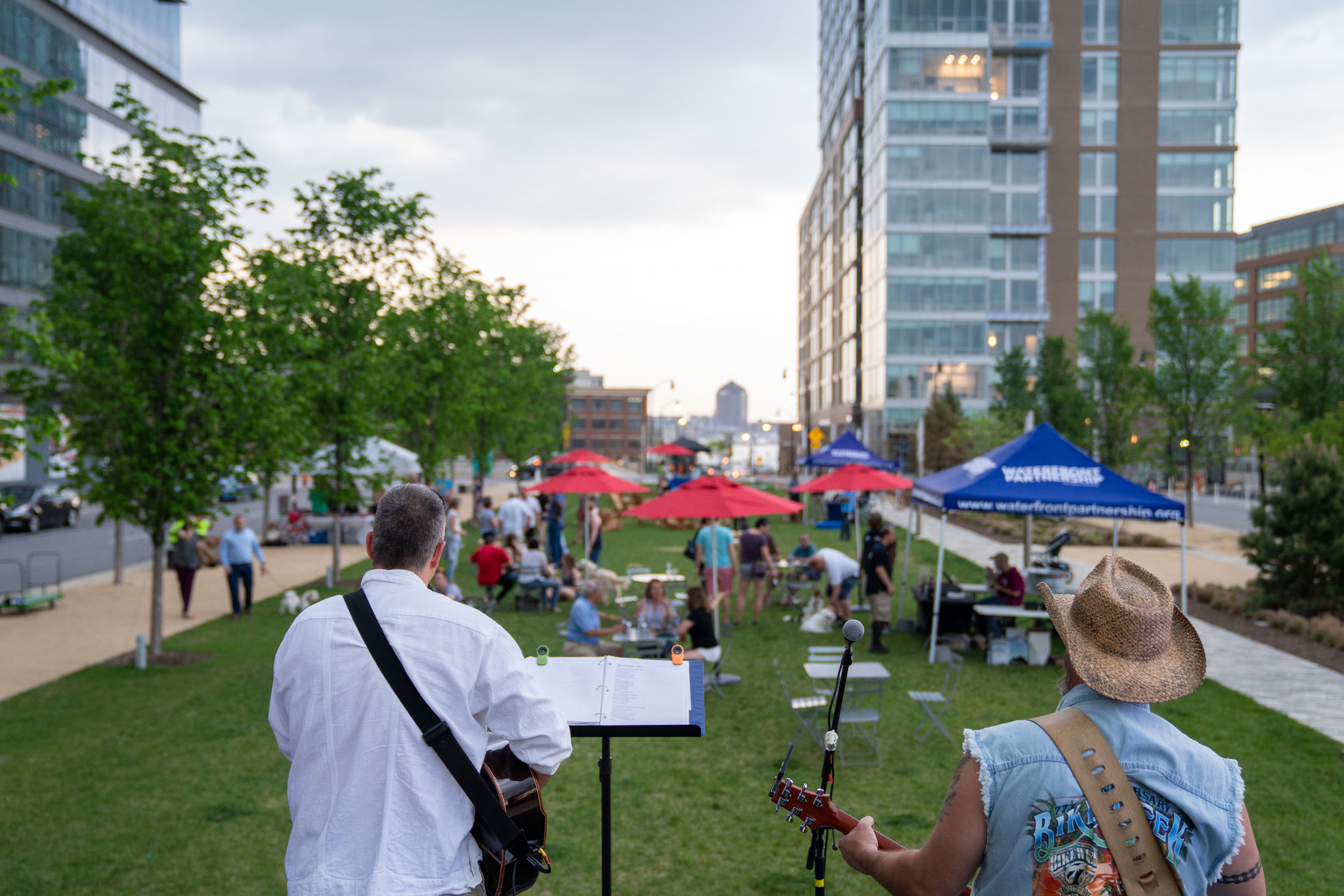 June promises a magical evening when Harbor Point hosts its first Night Market in partnership with Bmore Flea. On June 15 from 4-9 p.m., a showcase of some of Baltimore's most talented craft makers and vintage dealers will have their one-of-a-kind pieces displayed under the lights of the Central Plaza. In addition to the opportunity to meet with some of the area's coolest creatives, there will be drinks and music all evening long.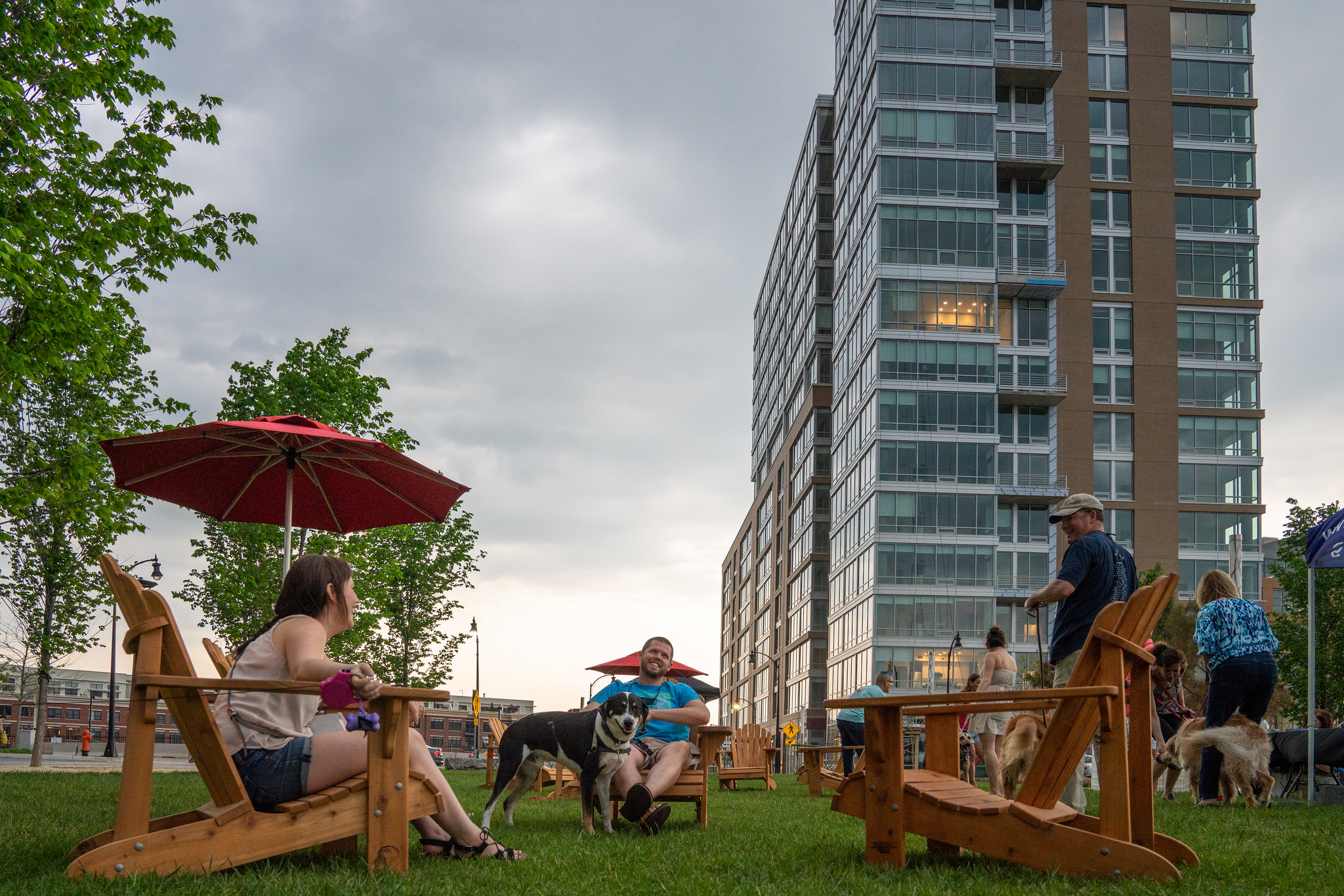 In August the Central Plaza will transform into a children's wonderland for its first ever Play Day event. The lawn will be filled with unstructured play equipment for kids to explore and build, plus music that both kids and grown-ups will enjoy.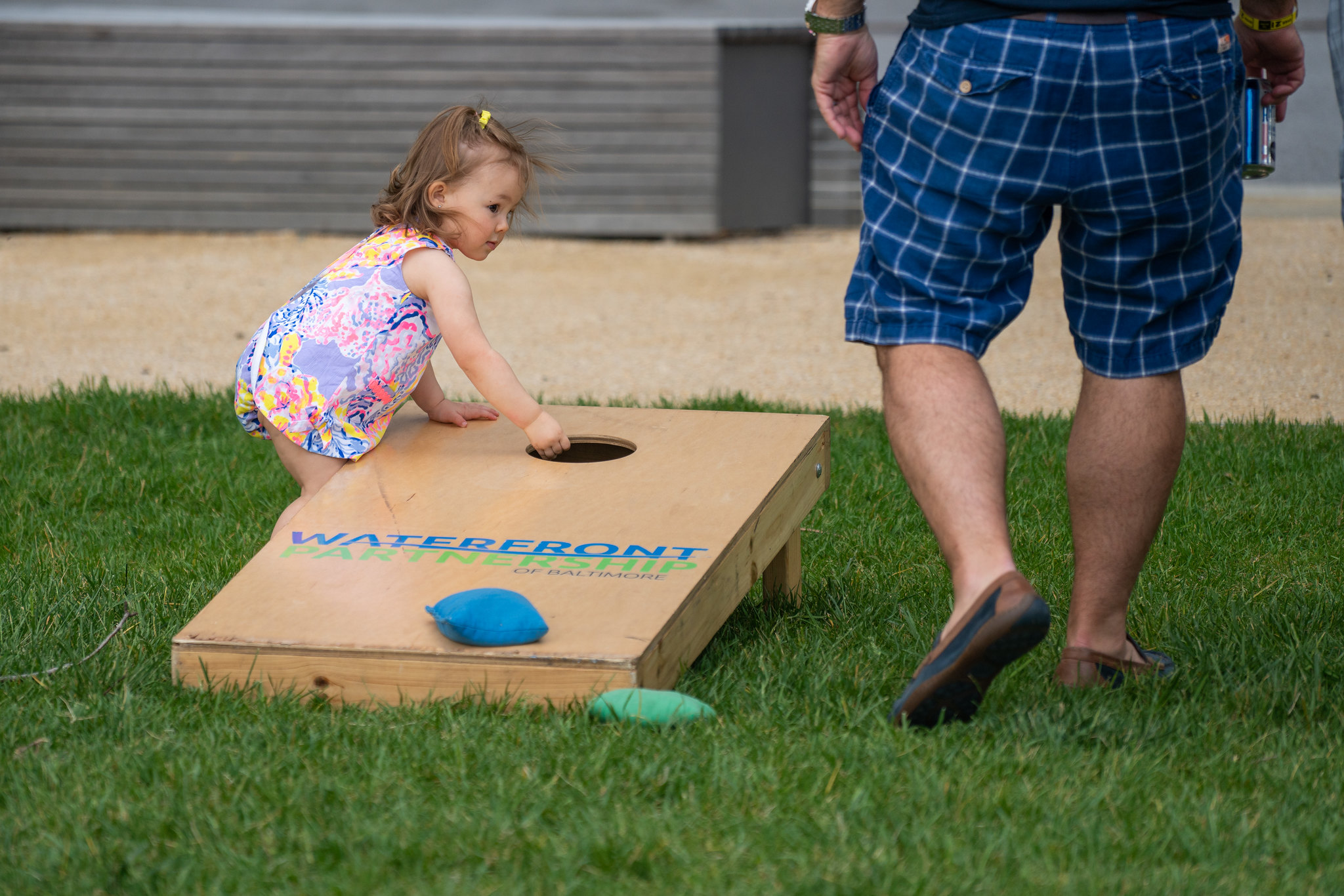 The Harbor Point Summer Events Series will close in September with a final Yappy Hour. But even if you cannot attend one of these special events there are many ways to enjoy Harbor Point. For example, al fresco exercise enthusiasts take note: Waterfront Wellness is back for another season! This weekly series of free fitness classes is held right on the Central Plaza lawn from May through September.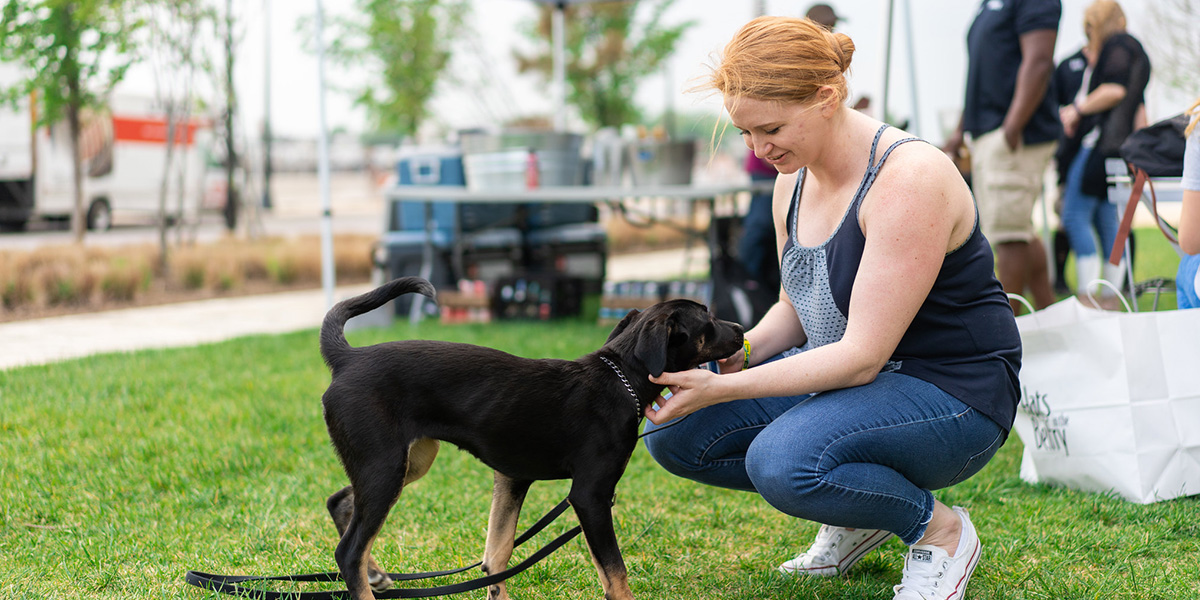 Stay in-the-know about all the summer events taking place this season by visiting Harbor Point's website or following them on social.