Special Section
Moving up to Downsizing
When it comes to leaving the old homestead, there are plenty of senior living housing options.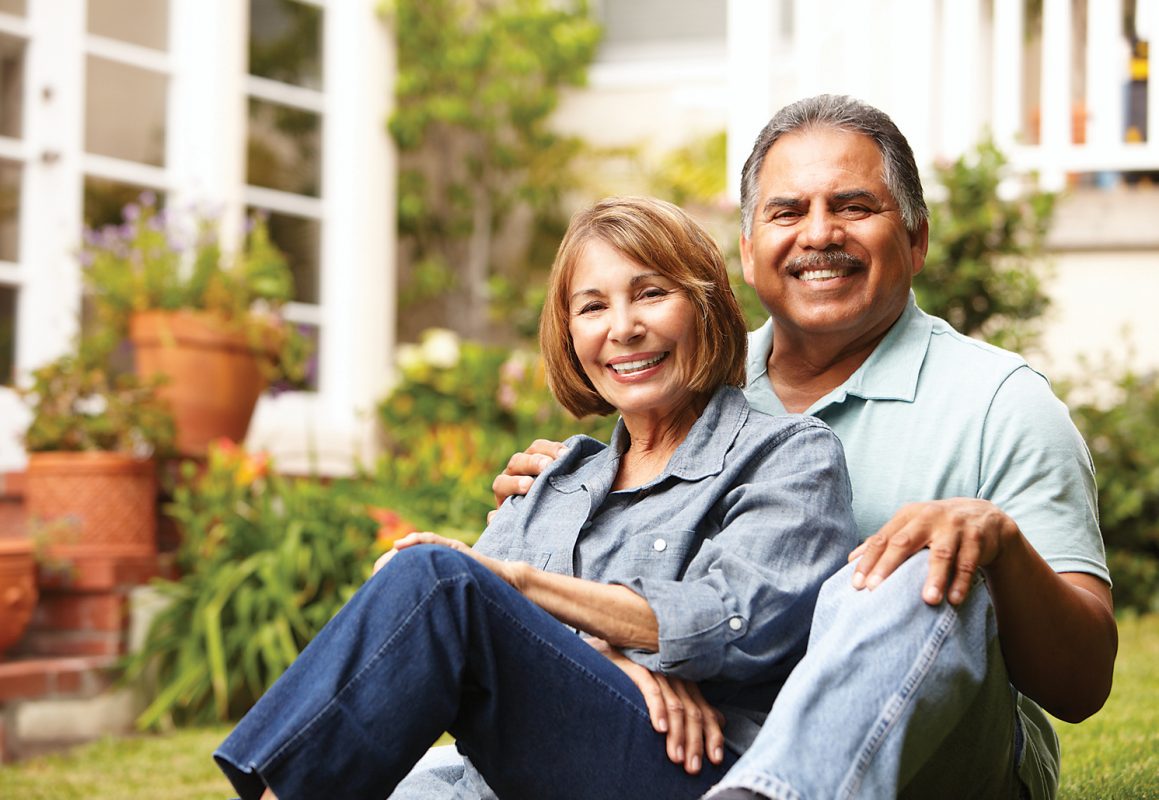 Imagine a couple of boomers who, let's say, are still working, but, as empty nesters, hardly use half the rooms in their house and are tiring of the upkeep. Maybe they want to travel and don't want to worry about the house. Or maybe they want to move, but not too far from kids and grandchildren. They might even be thinking about a place that offers independent living with more health-care support in the future.
Oh, we're sorry, were we talking about you?
If we were, you're not alone—real estate experts will tell you that many older homeowners debate this regularly, but often remain in their big houses almost by default, because it's hard to wrap their heads around the task of moving.
But others in the over-55 set are making the leap and shedding the responsibility of owning a big house. They know they're ready to make a move and start the next chapter of their lives, be it in a city condo, an over-55 community, a continuing-care retirement community (CCRC), or a rental in a country setting.
Meet empty nesters Roberta, 65, and Ira Greenstein, 66. The Greensteins were living in a four-bedroom, three-and-half-bath single-family home in Columbia and wanted to downsize, but Roberta admits, "The thought was daunting." Then, one day when Roberta was in a hotel, she had an epiphany. "I realized that the hotel room had everything I needed. I didn't really need all my possessions, though there were a few that could be deal-breakers. I knew that whatever apartment we bought, there needed to be room for my two couches. One was my mother's, the other my grandmother's," she says. So it wasn't long before the Greensteins found a 1,745-square-foot two-bedroom, two-bath condo in Fells Point. And yes, there was room for the couches, one in the bedroom and the other in the living room.
Their condo has a city view, but a common terrace has a water view and is great for watching the fireworks. In addition, the condo has an outdoor pool, a gym, and storage space, and the couple has two parking spaces. "That's something I really appreciate, since we only had a one-car garage, and I no longer have to clean off the car when it snows. And having someone at the front desk 24/7, the condo is turn-key, making it very easy to travel," says Roberta.
While the Greensteins liked living in Columbia, they were very familiar with Baltimore because Ira works there and their temple is there. They love everything that the city has to offer—the restaurants, theaters, museums, and sports arenas. On nice days, Ira can even walk to work. And though he never minded the chores of homeownership, now that he doesn't have to do them, he has a lot more time to do what he enjoys, like riding his recumbent bike.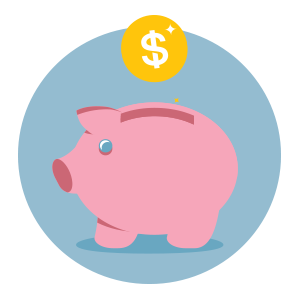 Keeping it All Financially Sound
Dr. Laura Mattia, managing director of Bay Point Wealth Management, is an author, host of an internet radio show, and an award-winning financial advisor. As a financial planner, one of the things she does is advise clients on how to prepare for retirement.
"When you're thinking about retiring, it's time to step back and look at what's important to you," she says. "Do you want to take a yearly trip abroad, buy a condo, or give money to your children? Are these expectations realistic? People today are likely to live a long time in retirement, and they need to make sure they won't run out of money. Even clients with significant wealth have to be careful, because they're often trying to maintain an expensive lifestyle. And while people assume expenses will go down in retirement, that's not always true. Some expenses are likely to go up, such as healh care costs."
Dr. Mattia meets with clients to go over their resources to find out what they can safely spend and where their retirement income will come from. "One of the key things we look at is how much risk they have in their portfolio. While you are working, volatility [the ups and downs in the market] actually works in your favor. When stocks go down, it's a like a sale and your monthly retirement contribution will buy more shares. When the market goes up, your same contribution will buy fewer shares at higher prices. This lowers your average cost of investing."
"However, when you retire and start pulling money out of your investments at regular intervals, volatility could work against you, forcing you to sell more shares when the market is low to meet your monthly expenses," she adds. "Retirees can't rely on the same methods they used to save for retirement. They need a new strategy." Dr. Mattia may suggest rebalancing their portfolio. She will also develop a plan for distributions. It's important to know what savings to tap into first so you save on taxes.
More and more retirees may eventually choose to live in a retirement or assisted-living facility and need to look into long-term care insurance early on.
And, if you are going to sell a house in order to move to a retirement community, work with a Realtor. Find out what your home will sell for and what the net proceeds will be. Once you know how much money you have in total, you can figure out what kind of living options will work best for you. And there are professionals who can help you evaluate different facilities and their financials.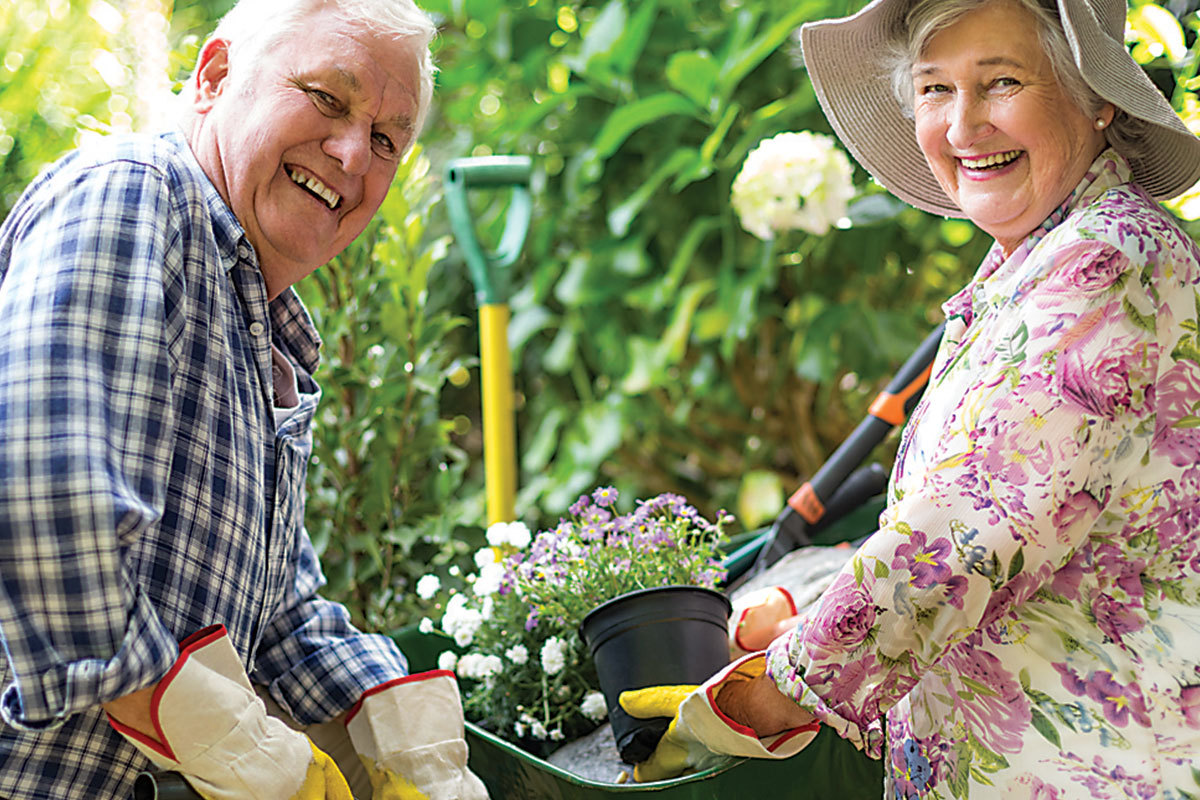 In Good Company
Another couple who got sensible about senior living was Steve Holdiman and his wife, Corinne, who were living in an over-55 community in Fredericksburg. But for them, it was more about being close to family than big changes in square footage.
"When our son relocated away from the area, and with our daughter and grandchildren living in Annapolis, we knew we had to move across the [Potomac] river," says Steve. "The traffic was unbearable."
The Holdimans, in their 60s, looked around and chose The Villages at Two Rivers in Odenton. Also an over-55 community, The Villages will have 800 homes when completed. All have a first-floor master bedroom and laundry, providing for one-level living. Buyers have their choice of attached or single-family homes and 23 different floor plans.
Two other Two Rivers believers are Paul Brachfeld and his wife, Ellen, both in their 60s, who had been living in their Silver Spring neighborhood for 30 years. "I was ready for a change of lifestyle," says Paul. "Florida was out of the question since our children and grandchild live in the area." And their new digs in Two Rivers is actually larger than their Silver Spring home.
The community amenities are attractive, too: The clubhouse features a glass-walled indoor pool, an outdoor pool, and yoga and exercise rooms. Paths within the community connect to the WB&A trail. Come spring, there will be garden plots to rent.
Residents in the community are far from idle. Steve is organizing a community tennis group to play once the weather gets nice. There's also a golf group that gets together and plays different area courses. Steve hits the community gym twice a week for weight training, and Paul plays pickleball several times a week and jogs.
"The people here are so warm and friendly," says Paul. "We have monthly dessert parties and gatherings at the clubhouse."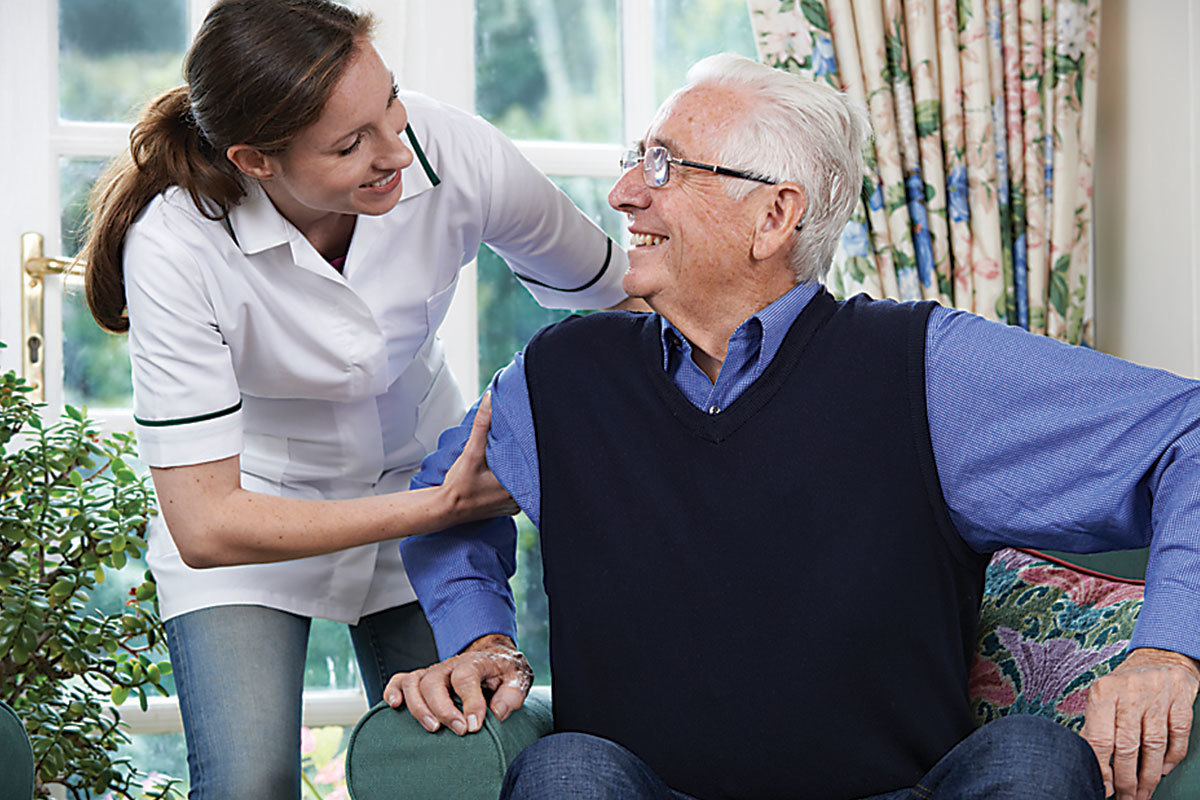 Just a Country Girl
If a new home purchase is involved, downsizing very often costs more than staying put, but there's another option—renting.
After living in a three-story, five-bedroom, 100-year-old house in Ruxton for 24 years, Evelyn Zink's three daughters were grown with families of their own, and Zink, 69, didn't need such a large house, or all the chores that went with it. Retired, Zink first thought about moving to Elkridge Estates or Roland Park Condos. But then Zink's sister said she'd found the perfect house for her, a 1720 rental cottage in Phoenix. Zink was intrigued.
"I love old houses—they have character, but no ghosts," says Zink with a laugh. And she's very happy renting. "I don't have to make that financial commitment or worry about the tax laws."
And she loves living in the country. When it gets warm, she'll plant a vegetable garden. For now, though, she's busy reconnecting with friends and is on the board of Ladew Topiary Gardens.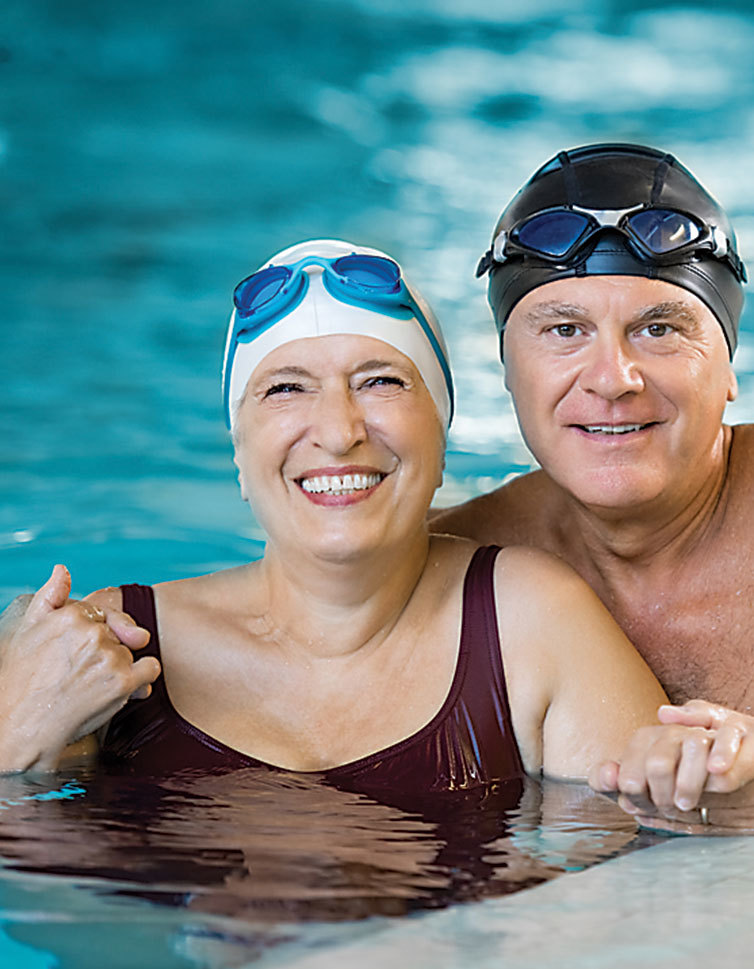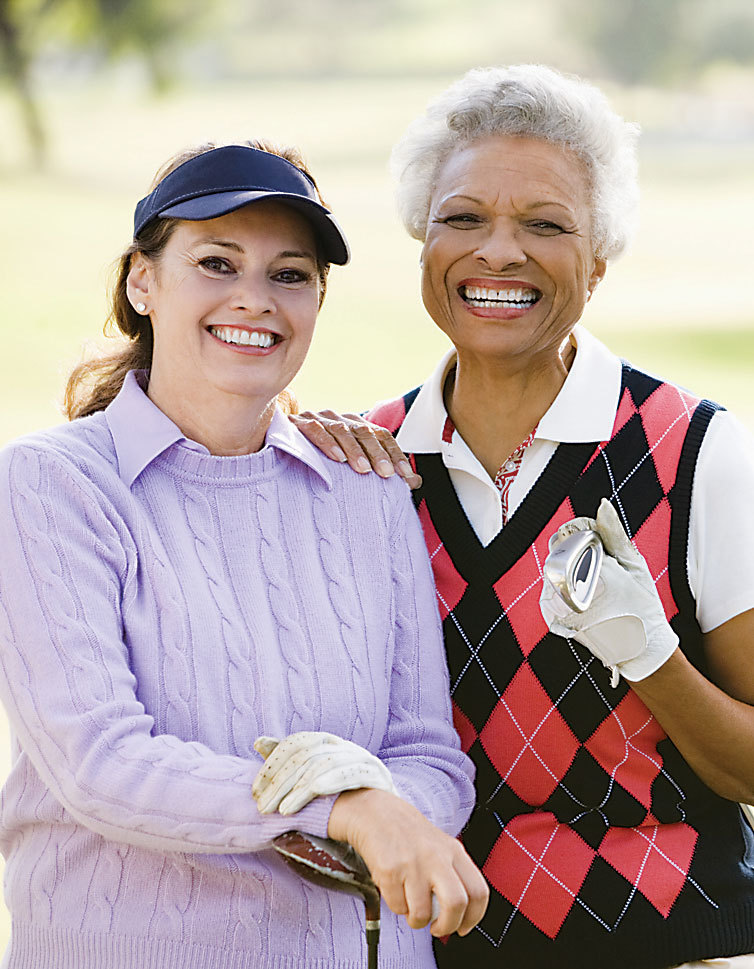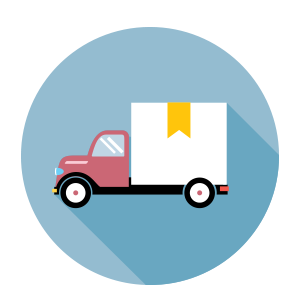 MAKING YOUR MOVE EASIER
Remember Evelyn Zink and her three-story, five-bedroom house? Zink, who hired a senior move manager, says, "I had to go through my parents' home, and I never wanted my daughter to have to do that. If I hadn't hired Next Step Baltimore, I'd probably still be in my house."
Like Zink, most parents today don't want to burden their children with having to go through the folks' home and get rid of everything. Senior move managers know clients are anxious and don't know where to start. They can do everything, including going through your belongings, creating a floor plan, letting the doctors and banks know about the move, switching your cable, hanging artwork, making your bed, and having everything ready when you enter your new home. Here are some helpful hints from Next Step Baltimore on how to begin the process:
Start in the garage, since things such as paint cans and the lawn mower have no emotional attachment and are easy to toss.
Decide what you can't live without. Make a floor plan to see where all the pieces will go. Take into consideration vents, electrical outlets, and windows.
Address everything that is left. Think about what pieces family members might want, but remember that kids today really don't want a lot of it.
The best move managers, like Next Step Baltimore, have a slew of vendors who can get your things into the right hands. They advise clients on what can be sold, what to donate, and what to toss. If they are going to help you move in, they even take pictures so they know how you like your things arranged, right down to whether you want your pants hanging or folded over on the hanger.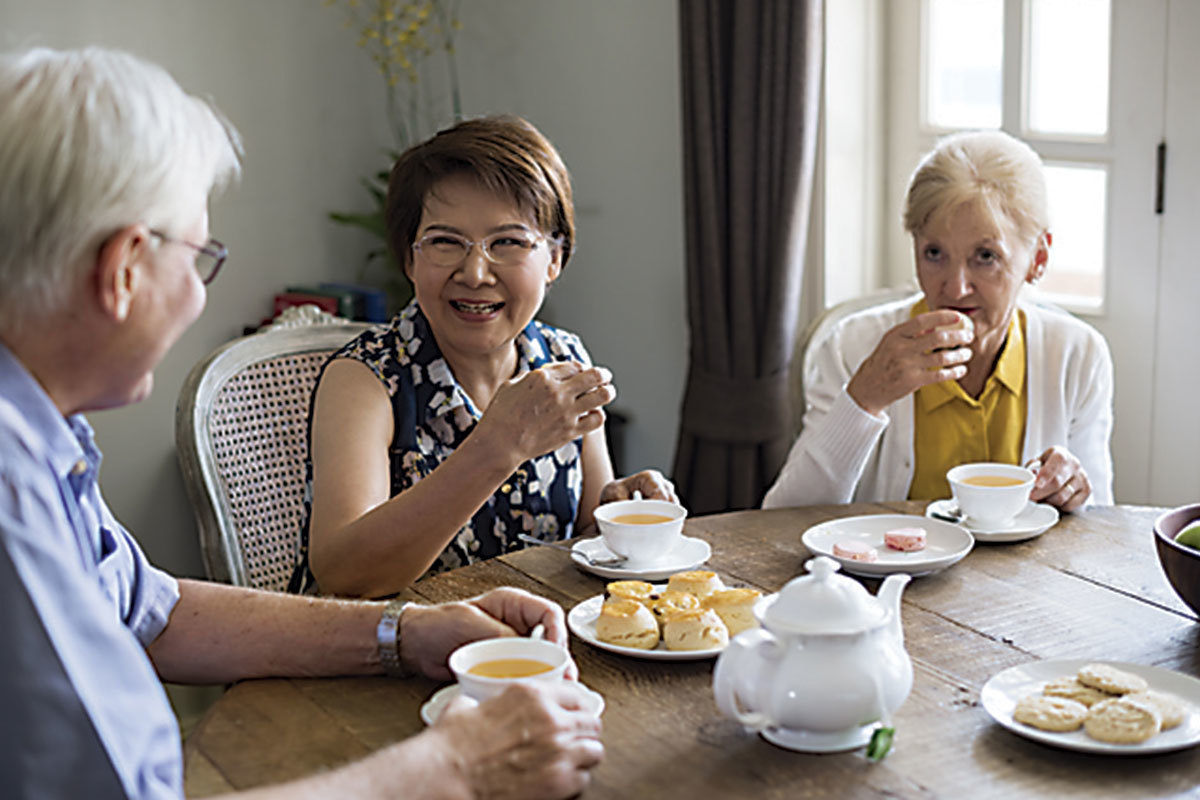 Seeking a Support
System
Eighty-six-year-old Dr. Monique Shapiro owned a two-bedroom condo in Winthrop House in downtown Baltimore and loved living in the city for the restaurants, theaters, museums, and friends. But after a few falls, and not being in perfect health, living alone didn't seem like an option any more.
While Shapiro has one daughter in the area, she didn't believe children should have to take care of their parents, financially or personally. "I had three prerequisites," she says. "I wanted to remain in the city, be able to bring my cat, and I wanted a CCRC." So she decided on a one-bedroom apartment with a screened-in balcony in Roland Park Place, an upscale CCRC.
Dr. Shapiro dug right into the activities at the CCRC: She joined an activities planning group, volunteers, and is taking a drawing class that she says is great fun. In addition, Roland Park provides transportation to the doctor. "That's a great comfort," she says. "I hated relying on a cab. You never knew if and when they would come. Also, when I got a bad cold, there was a nurse practitioner who was very comforting." And she knows that if she needs more care there, CCRCs by definition have assisted living and comprehensive/skilled nursing care.
Her story offers yet another example of how well a carefully thought-out move can work out, no matter how intimidating it may seem at first.
When they made the move, the Greensteins were motivated by a particularly positive attitude: When they were contemplating their move and wondering if it was the right one, her son quoted American entrepreneur and author Jim Rohn, "If you don't like where you're at, move; you're not a tree."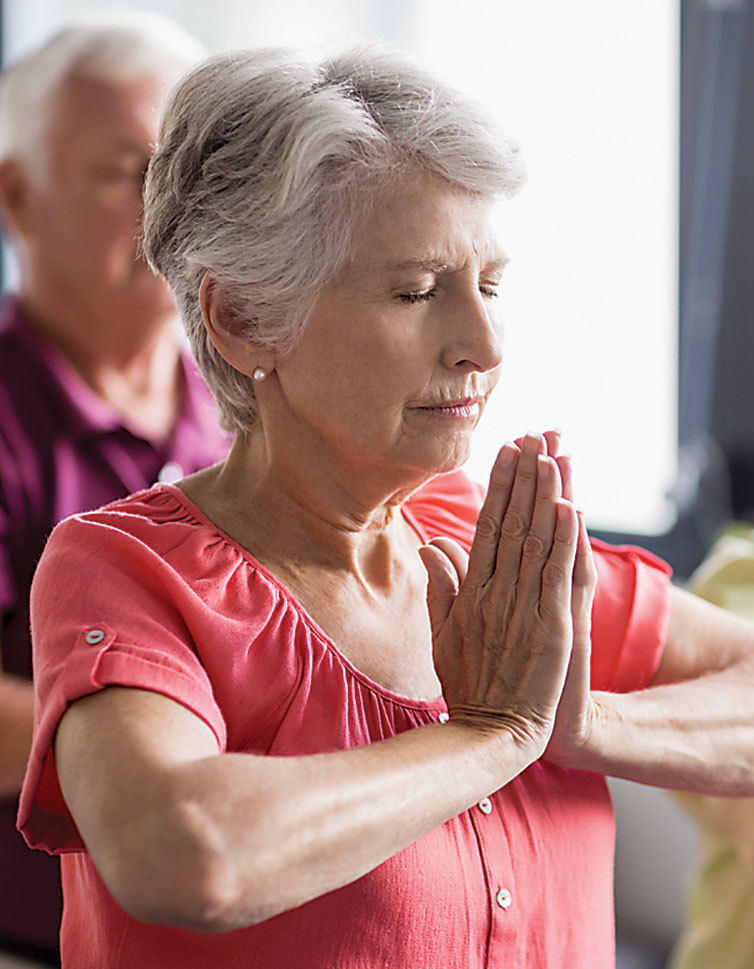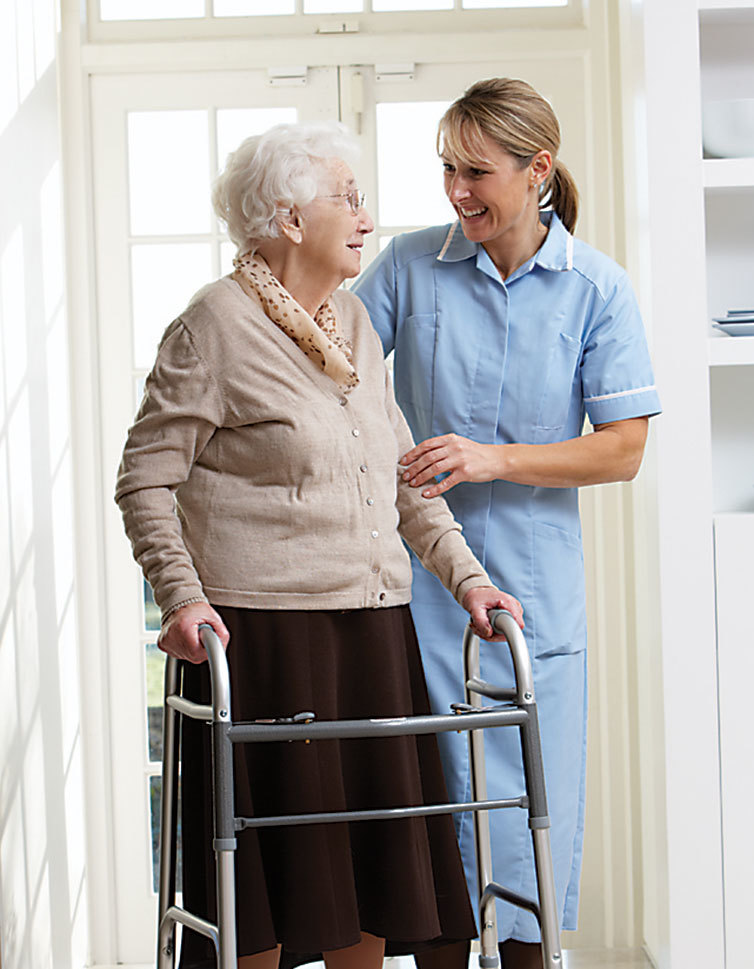 Find the Best in Baltimore