Special Section
Is it a College or a Cruise Ship?
Take into consideration the unique amenities each school offers, from luxury dorms to upgraded dining experiences.
By Lauren LaRocca with Chad Muth —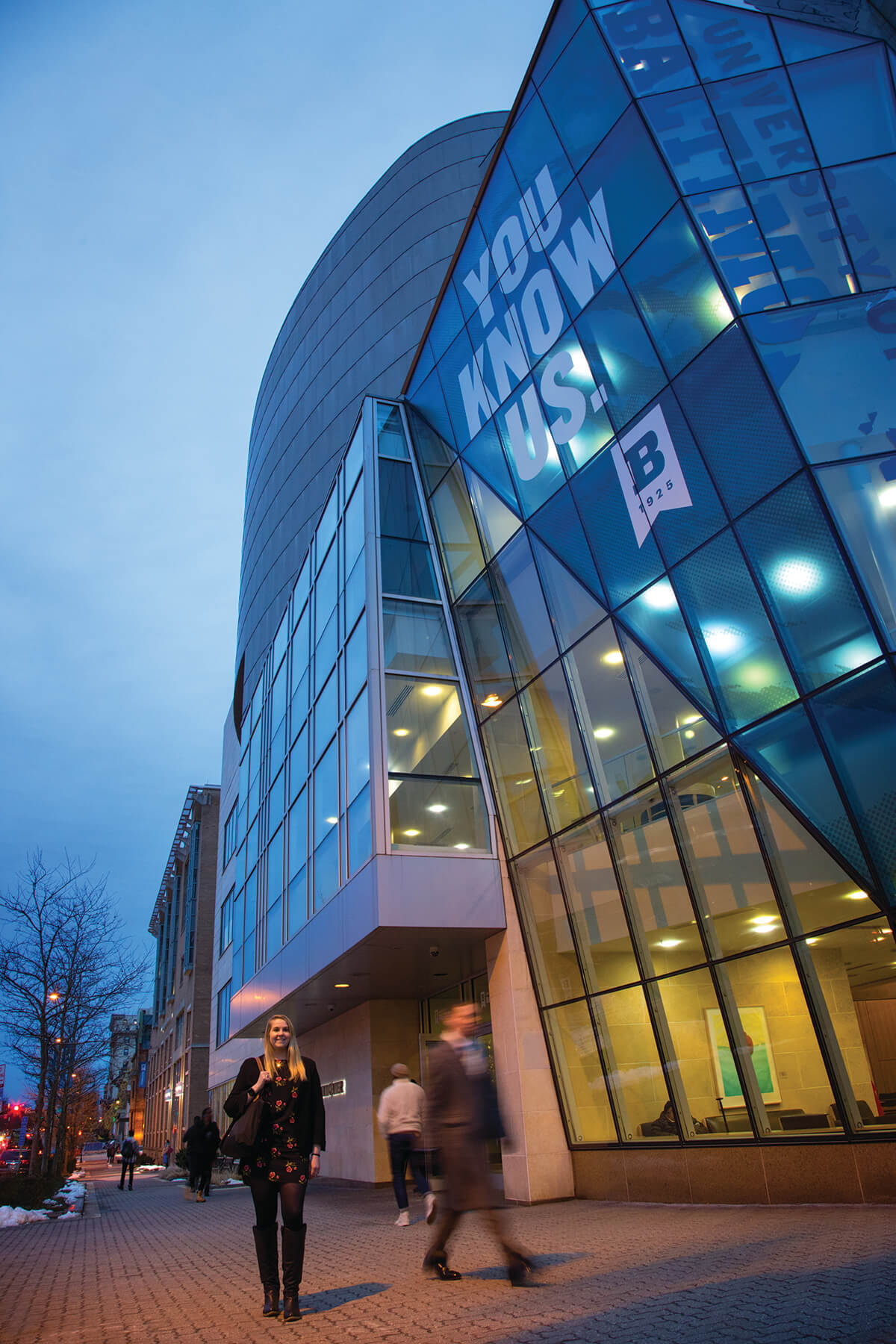 -Chris Hartlove/Courtesy of University of Baltimore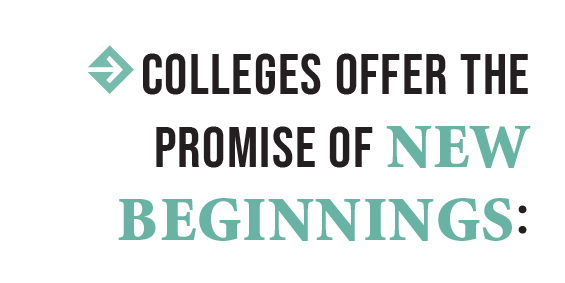 New friends, new areas of study, sometimes even new cities of residence. For high schoolers entering college as freshmen, schools are also the marker of that first taste of freedom and independence, and the campus experience can make or break that first taste.
But there's a lot of competition among campuses: Some schools go wild when it comes to amenities that attract prospective students (just check out Louisiana State University's "Lazy River.") Others offer perks that might not be so over-the-top, but give students a comfortable and fun place to land nonetheless, with intentionally designed dormitories, dining halls, and clubs that aim to make the first-year experience memorable in a good way.
So sometimes finding the right school is a matter of figuring out which perks light you up.
For instance, do you fantasize about spending your Saturday night meeting new friends in a courtyard outside your room, or spending the weekend alone with a good book?
"There's been a move in recent years to give students more private space in housing," says Bryan Coker, vice president and dean of students at Goucher College. But he's the first to say that Goucher pushes back against that trend because a core component to the small, liberal arts school's mission is to help foster new relationships among students. Instead, they designed dorms for first-year students that accentuate community gathering.
"We want to meet the students' needs creatively but also build community," Coker says. "That's Goucher."
The beauty and fun in choosing a school is the wide spectrum of options that you're presented with.
Dozens of colleges and universities are located throughout Maryland and the Mid-Atlantic region, each with its own niche, from aesthetic to specialized areas of studies to housing options to location. The variety allows for finding that perfect fit.
---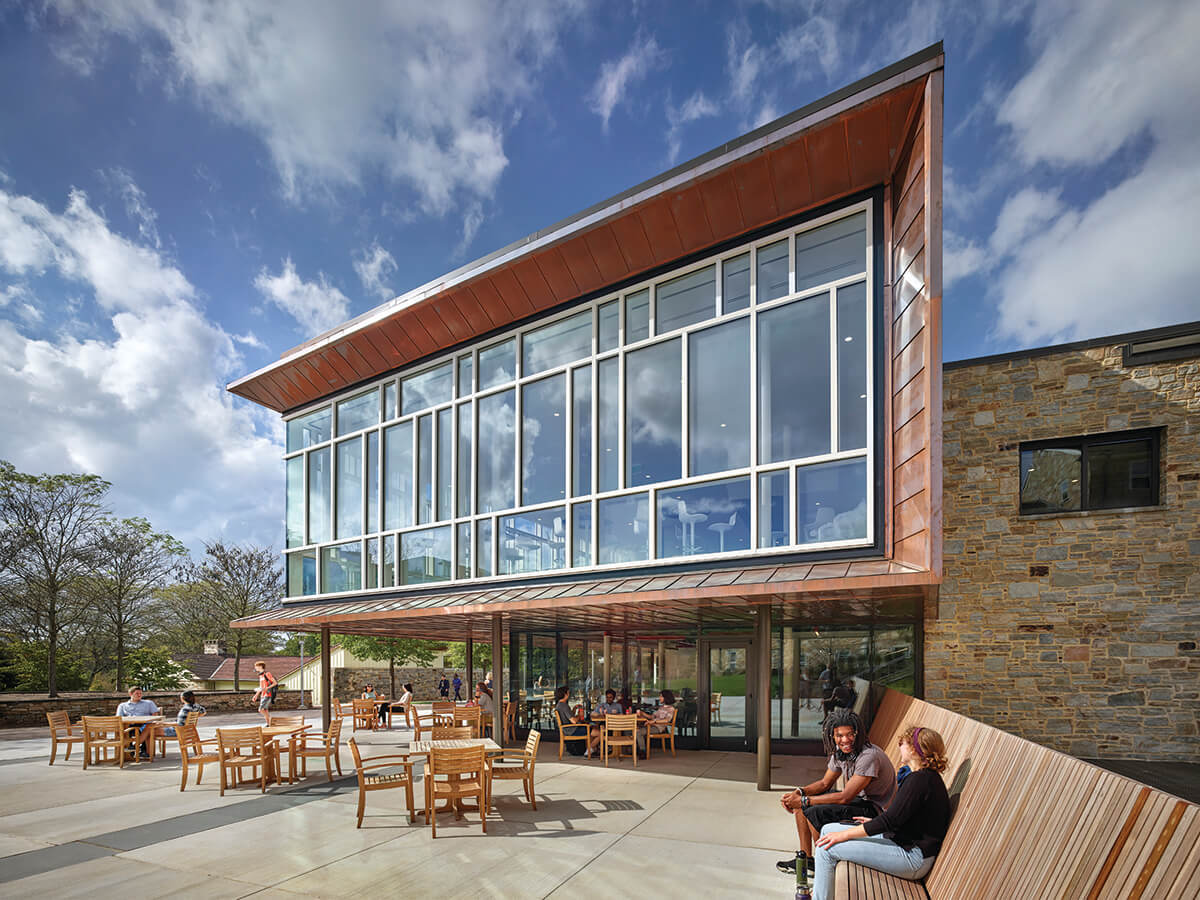 THE COLLEGES
Goucher College

Students are typically drawn to Goucher College for its cozy setting among century-old trees and its small student body, which allows for more individual attention and intimate class sizes. The private, liberal arts college in Towson offers 25 majors and nine graduate programs.
Coker, vice president and dean of the school for the past seven years, says that when creating new housing and dining options, the school is very intentional about fostering human connection and nurturing the social aspect of being in college, especially for freshmen.
The school's first-year village, for example, was designed specifically for social interaction, with huge social spaces and lounge areas, rather than huge individual dorm rooms. The village opened in two phases, in 2016 and 2018, and is comprised of three large buildings with ample natural light and large communal spaces. More square footage was devoted to shared space, as Goucher staff believes it is critical for development both socially and academically. Current students helped with the design process by giving input, Coker says. For instance, they insisted on having working stoves inside the dorms, which the staff initially resisted. "Part of the culture here is baking cookies together," Coker says. "They won that one. There are stoves."
Size of student body: 2,057
Average class size: 16
Annual tuition: $44,324 for undergraduates
Acceptance rate: 79 percent
Popular areas of study: Psychology, business management, communications, biological sciences, English, dance, economics
What's new: A college store that is run completely by the school, plus several new majors, including Professional and Creative Writing, Integrative Data Analytics, Engineering Science, and French Transnational Studies.
---
Johns Hopkins University
The prestigious Johns Hopkins University has been compared to Ivy League schools, and for good reason. When it began in Baltimore in 1876, it was the first research university in the country. Since then, 29 Nobel laureates have had affiliations with the school. The institution includes nine schools.
At its main Homewood campus on North Charles Street, the school offers traditional residence halls, as well as suite-style housing options, with variations that cater to each student's needs.
In 2017, Daily Meal ranked the school No. 6 in the nation for food. Extensive menu options include pizzas, greens, burgers, an array of fresh fruits, create-your-own omelettes, home fries with onions and paprika, pasta, and a variety of roasted vegetables, plus brunch specials and a host of gluten-free, vegan, kosher, and farm-to-fork options. In addition, they're committed to using cage-free eggs, hormone-free milk, and local produce.
Size of student body: 26,132
Average class size: A majority of classes have fewer than 20 students
Annual tuition: $55,350
Acceptance rate: 11 percent
Popular areas of study: Public health studies, international studies, neuroscience, biomedical engineering, economics
What's new: Beginning in July, the Presidential Management Fellowship Program will allow recent grads to work full-time for JHU for one year with a salary and benefits.
---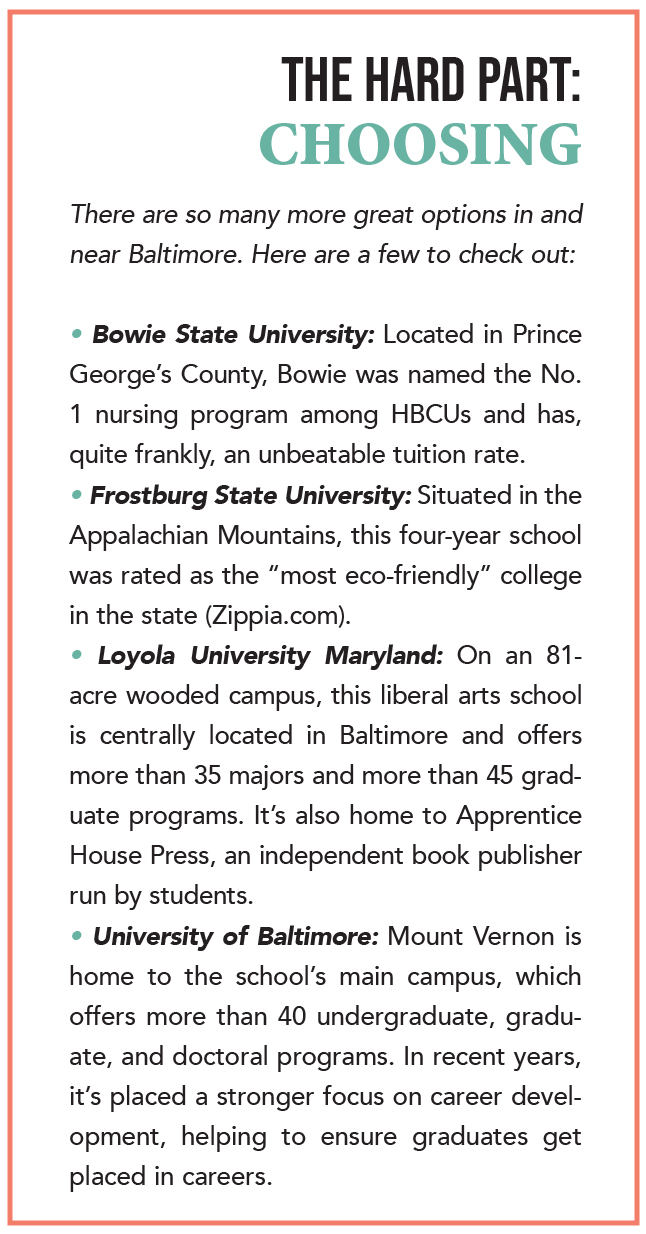 St. Mary's College of Maryland

The 361-acre waterfront campus of St. Mary's College of Maryland in historic St. Mary's City offers its students the natural beauty unique to the Chesapeake region.
"Our waterfront offers docks, a beach, ramps, boardwalks, and river access for the entire college community," said Michael Bruckler, assistant vice president of integrated marketing and strategic communications at St. Mary's. "It's a great place to try out stand-up paddleboarding and windsurfing."
"St. Mary's College students balance an excellent education with an incredible array of student activities," Bruckler said, noting the school's relatively small size of about 1,600 students. "But more than that, 85 percent of our students live on-campus, creating a diverse yet tight-knit community with ample opportunities for socialization, involvement, activities, and fun."
With 19 varsity sports, more than 100 student-run clubs and activities on campus, a 100-plus-seat movie theater that screens current films, three different areas for firepits and grilling, and a climbing wall, the school also boasts a campus farm that grows organic produce served in its dining hall.
Size of student body: Approximately 1,600
Average class size: 10 students
Annual tuition: $12,116 in-state, $28,192 out-of-state
Popular areas of study: Anthropology, art, biochemistry, computer science, economics, environmental studies, international languages and cultures, philosophy, political science, public policy, theater, film and media studies.
What's new: The Learning Through Experiential and Applied Discovery (LEAD) curriculum blends together a purposeful academic experience with professional skill development, weaving credit-bearing courses and hands-on opportunities right into students' chosen degree program.
---
McDaniel College
The bucolic McDaniel College campus, with its picturesque old trees, historic buildings, and gardens, immediately sets it apart from the urban campuses of Baltimore. Situated among the rolling hills of Carroll County near the charming and historic small town of Westminster, the school is about 45 minutes from downtown Baltimore and offers a quiet, pristine setting. Formerly Western Maryland College, the private, liberal arts school has grown to offer undergraduate and graduate classes in more than 70 areas of study.
With access to nearby hiking and biking trails, waterways for kayaking, and outdoor parks, students have plenty of options to get outside and be active. The school also boasts a state-of-the-art, two-story fitness center.
McDaniel offers dozens of activities and clubs, and students can watch free movies in Decker Auditorium and catch performances on campus, but, as an added perk, students can catch a bus trip into Baltimore if they're craving some big-city lights.
Size of student body: 1,600 undergraduate students, 1,400 graduate students
Average class size: 15
Annual tuition: $44,540 for undergraduates, graduate varies based on the program
Acceptance rate: 64 percent
Popular areas of study: Kinesiology, business administration, psychology and biology; master's degrees include M.S. in curriculum and instruction, M.S. in counseling, and M.S. in school librarianship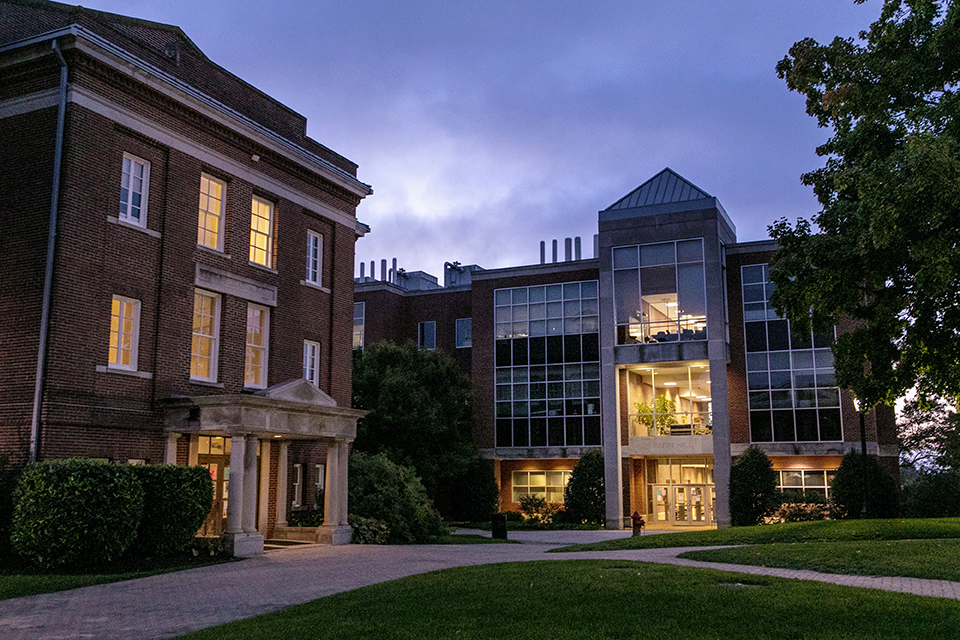 What's new: Launched in the fall, the McDaniel Commitment guarantees every student a tailored educational program that includes personal development, career exploration, and at least two real-world, hands-on learning opportunities, such as service learning, credit-based internship, independent study, or study abroad, including at McDaniel's European campus in Budapest, Hungary.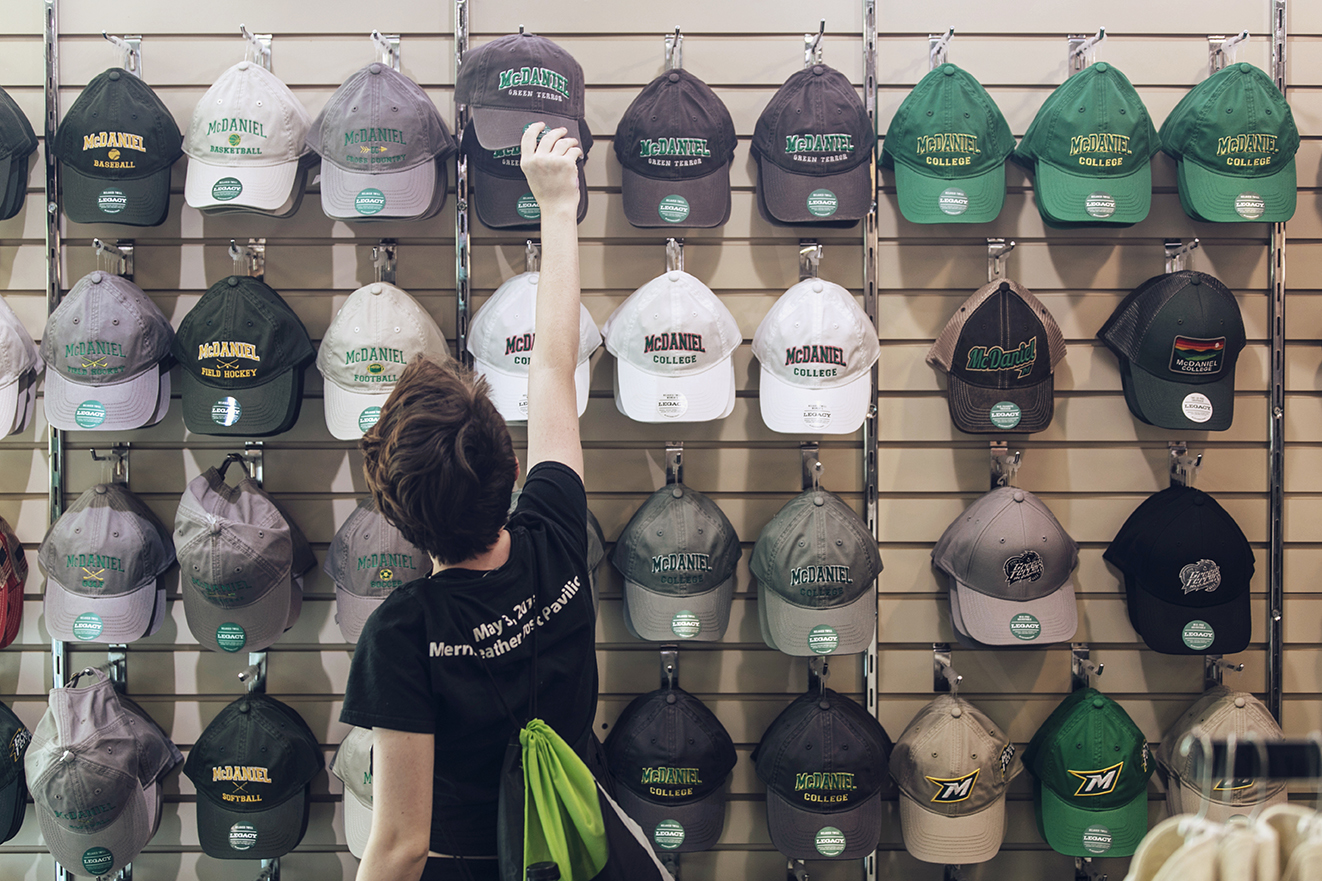 ---
St. John's College

Nestled in the heart of Annapolis, centuries of history surround St. John's campus, where George Washington visited, "The Star-Spangled Banner" was written, and the Marquis de Lafayette waltzed. But while there's a lot more to like than history, the college takes a contrary attitude toward fancy amenities that can overshadow education programs.
"Our students eat meals at shared tables in the dining hall, team up in our robust intramural sports program, and go boating in College Creek and the Severn River," said Mike O'Connor, director of strategic communications and marketing at St. John's.
"But we have no gleaming residential towers or fancy food courts, no massive sports facilities or lazy rivers," O'Connor said. "This is by design. What we offer instead is one of the most rigorous, time-tested, and intellectually thrilling educational programs in the country, one that uses no adjunct faculty, places two faculty in almost every classroom, and provides 3,000 years of chronological texts, which span seven academic disciplines at the center of learning. The promise we make is to provide the very best classical liberal arts education in America today."
All students who attend St. John's learn in seminar-style classes in classical studies and Greek; French; history, politics, law, and economics; literature; mathematics and the natural sciences; music and the arts; and philosophy, theology, and psychology.
St. John's graduate school offers a Master of Arts in Liberal Arts at both its Annapolis and Santa Fe, New Mexico, campuses and a Master of Arts in Eastern Classics at its Santa Fe campus.
"We have no plans to change our approach and believe that higher education has gotten off-track in focusing its dollars on amenities instead of education," O'Connor said.
Size of student body: Freshman class in Annapolis and Santa Fe is 238.
Student-faculty ratio: 7:1
Annual tuition: $35,000 undergraduate. $19,116 to $29,736 graduate.
Acceptance rate: 64 percent
What's New: After a successful pilot program in 2016, St. John's Career Services launched a job shadowing program to provide opportunities to spend time with working alumni in a diverse array of fields. Students have the opportunity to shadow alumni in the spring after the end of the school year, allowing them to explore career options and engage in experiences that will help guide them as they plan for the future.
---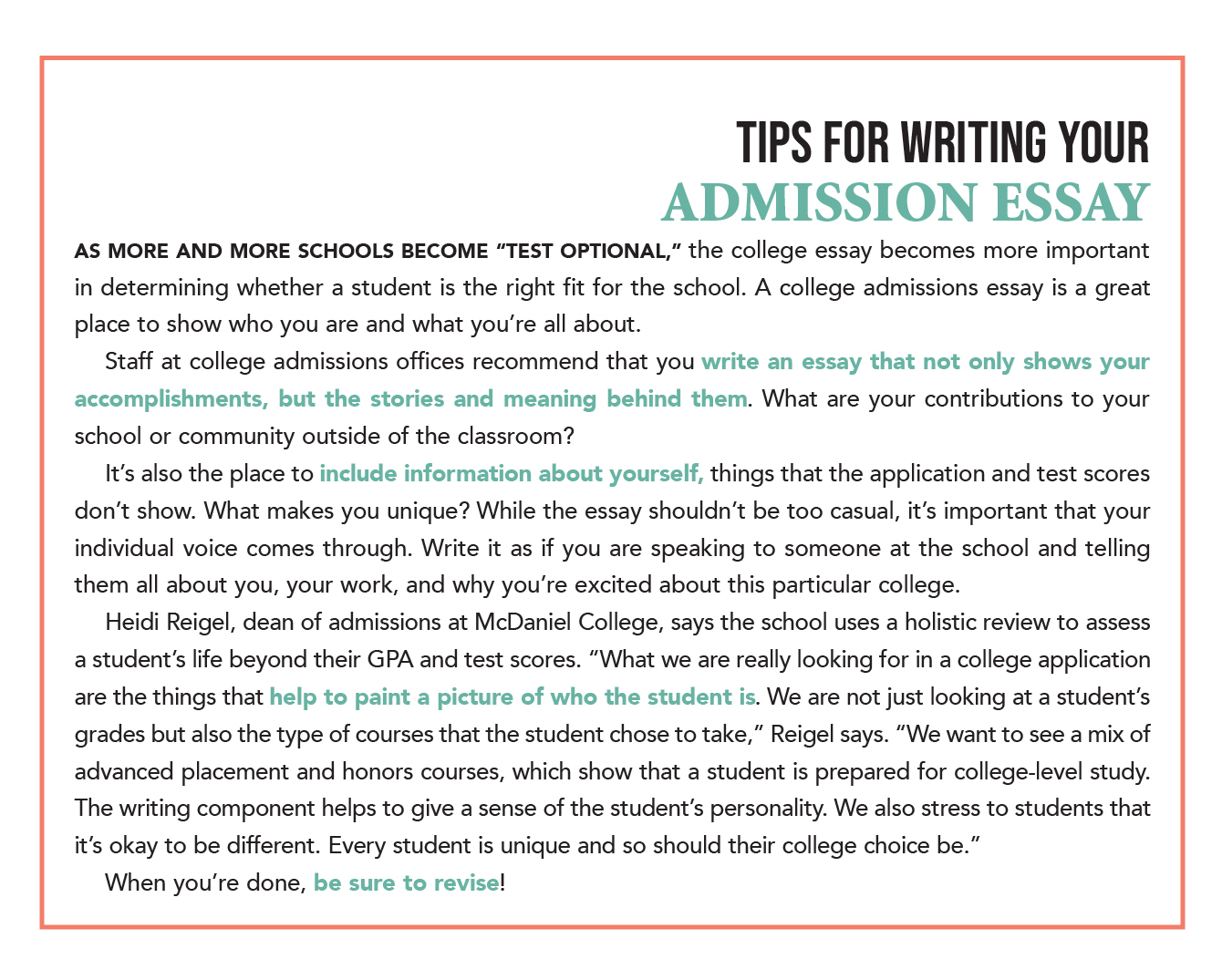 ---
Morgan State University

Morgan State University is rich with culture and history as the largest HBCU in Maryland. It was founded in 1867, first as a Methodist seminary for men but later expanding to become co-ed and focused on training teachers. Today, the public university offers more than 100 bachelor's, master's, doctorate, and online programs that span art, education, science, business, engineering, and social sciences.
With a nod to its past, the school is known for being serious about its leadership as a public research university and furthering the education of all people, regardless of race, gender, or economic status. But the Morgan community is all about having fun, too. Among its many long-standing traditions are the Freshmen Promethean Procession, Mister and Miss Morgan State University Pageant, and I Love Morgan Week.
Situated in a residential neighborhood of northeast Baltimore, one of the school's most obvious amenities is its extensive University Student Center, which houses a food court, sweet shop, copy center, Barnes & Noble Bookstore, conference and event space, a quiet lounge, a bank, and a parking garage.
Its newest academic building, the 148,000-square-foot Martin D. Jenkins Hall, opened in 2017 to house several of the school's departments, plus a 170-seat auditorium. In April, Morgan State will open the new Calvin and Tina Tyler Hall, an $81-million facility named in honor of philanthropists Calvin and Tina Tyler. The 139,000-square-foot building will house nearly 20 of the school's student support departments.
Size of the student body: 7,763
Average class size: 19 students
Annual tuition: $8,008 in-state, $18,480 out-of-state
Acceptance rate: 66 percent
Popular areas of study: Business administration, electrical engineering, biology, psychology, nursing
What's new: Love Yours, a new student organization that promotes women in entrepreneurship in the field of cosmetology. They offer training, certifications, and management training to start your own business.
---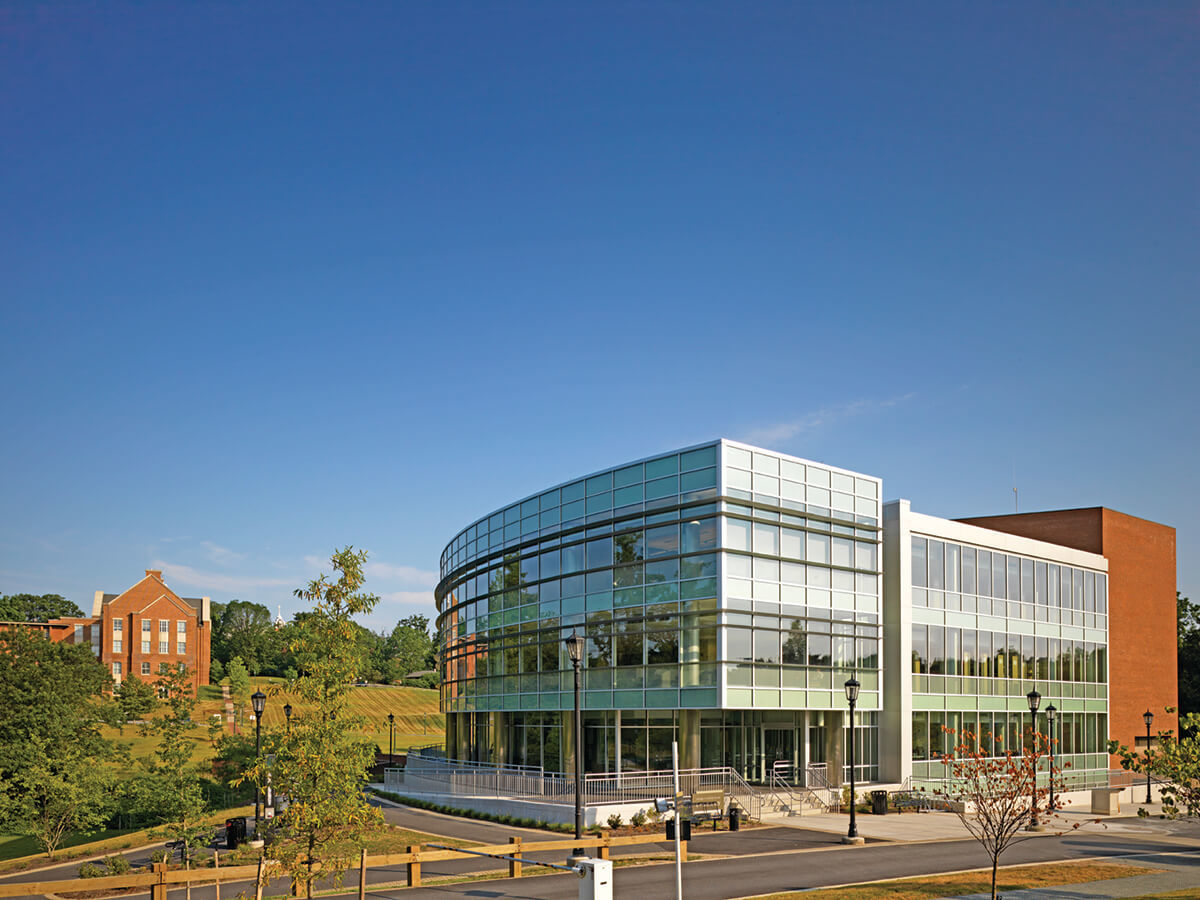 Notre Dame of Maryland University

A private, liberal arts school nestled along Baltimore's North Charles Street, Notre Dame of Maryland University offers a quiet, wooded respite from downtown Baltimore but also the convenience of being located just steps away from town. The school offers certificate, undergraduate, graduate, and Ph.D. programs through its three colleges, among them the state's only women's college, established in 1895.
It's also the only school in the state to offer a Master of Arts in Art Therapy, which launched in the fall of 2018.
Size of student body: 2,375
Average class size: 8 to 10 students
Annual tuition: $38,925
Acceptance rate: 88 percent
Popular areas of study: Nursing, education, biology, art therapy, pharmacy
What's new: The school added an outdoor track program, one of nine NCAA Division III sports at the school, which began competing in the spring of 2019 (other sports include basketball, cross country, field hockey, lacrosse, soccer, softball, tennis, and volleyball).
---
Towson University
Towson University is one of the largest schools in the state and has expanded so much in recent years, it's often seen as a destination college, drawing students from out of state, though it remains a part of the University System of Maryland.
It offers more than 60 majors, 50 minors, and several other programs to choose from in undergraduate and graduate studies.
Its ever-growing campus includes the state-of-the-art Burdick Hall, a 235,000-square-foot recreation and fitness facility, complete with an indoor swimming pool; the 5,200-seat SECU Arena, a venue for sporting events and concerts; and the massive Johnny Unitas Stadium.
Size of student body: 22,923
Student-faculty ratio: 17:1
Annual tuition: $9,440 in-state, $23,208 out-of-state
Acceptance rate: 74 percent
Popular areas of study: Business administration, nursing and kinesiology, psychology, biology, communications, elementary education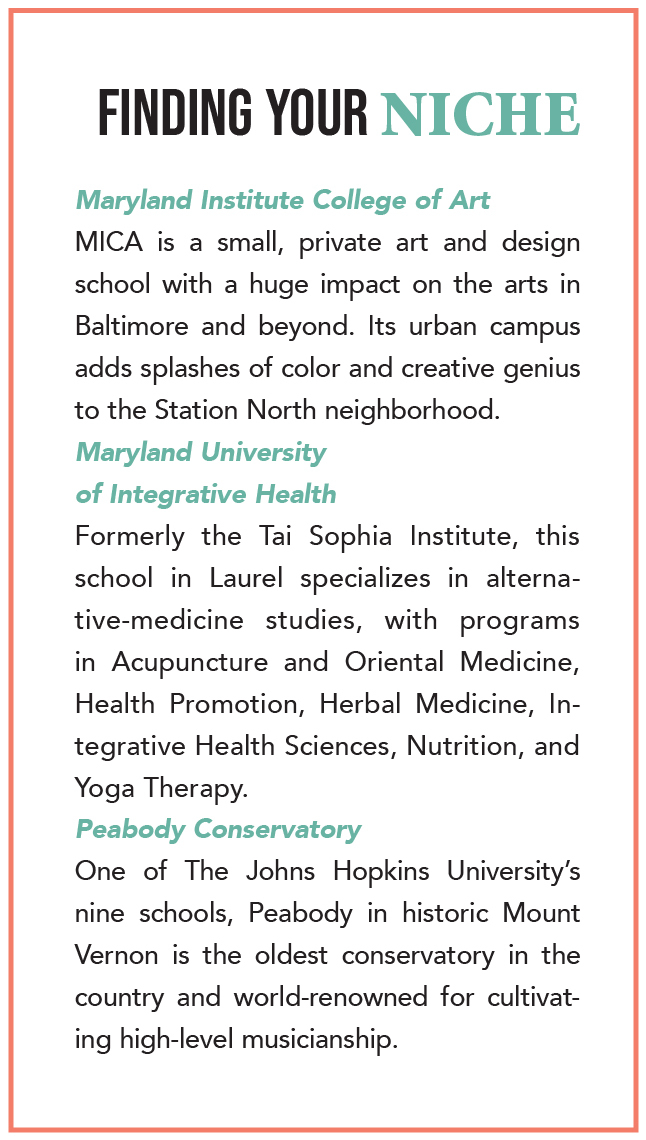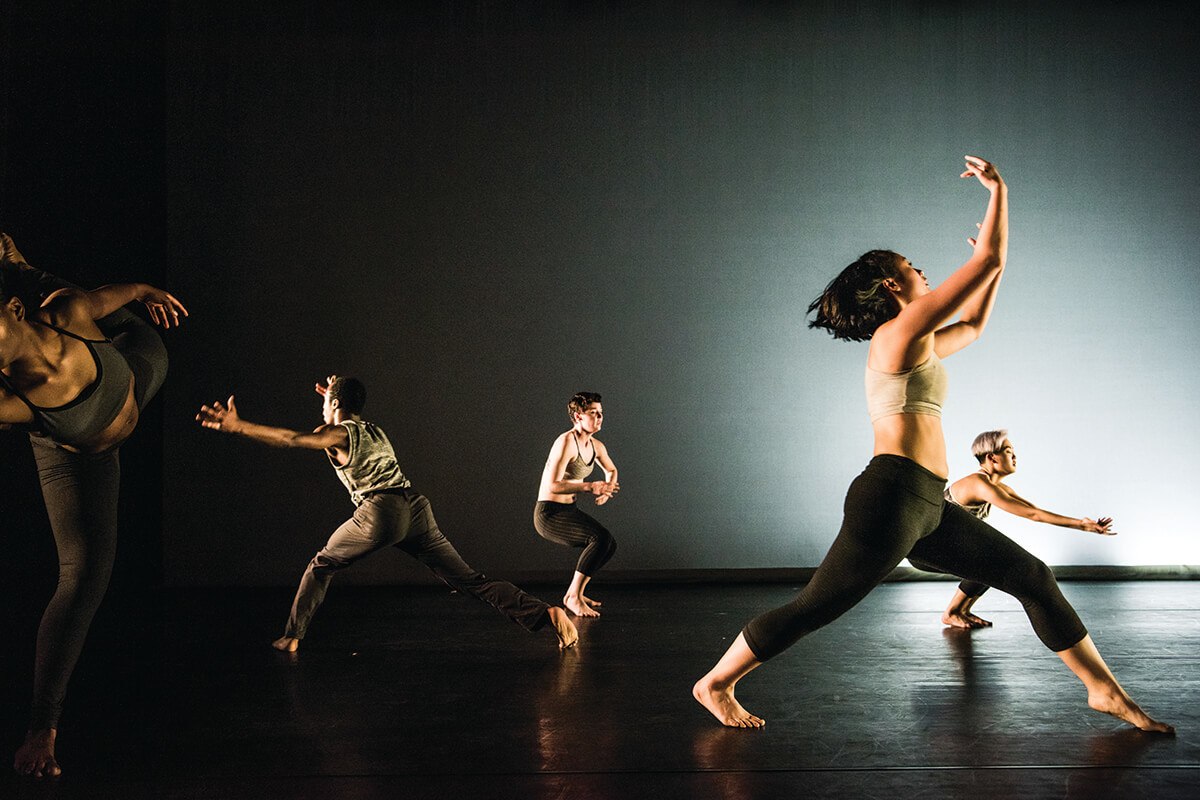 University of Maryland, Baltimore County

UMBC is a large public school that sits on the edge of Baltimore County and offers plenty of options for on-campus housing, as well as nearby suburban living.
The school offers 48 majors, 38 minors, and 25 certificate programs at the undergrad and graduate level. UMBC also offers a wide variety of programs that cross disciplines to create new opportunities for research and learning, such as Entrepreneurship and Innovation, Game Development, and Cybersecurity. Students also stay active in the school's more than 270 groups.
New this year is the school's Dawg Days: Abroad program, which invites freshmen to study abroad in August, just before classes begin on campus.
For the inaugural Dawg Days: Abroad in August 2019, 29 students spent 10 days in Bristol and London while earning credits. "They developed friendships and got an international experience," Middleton says. "They're always together on campus now. That was our goal: to give them an easy transition to college."
Size of student body: 13,767
Faculty student ratio: 19:1
Annual tuition: $12,028 in-state, $27,662 out-of-state
Acceptance rate: 58 percent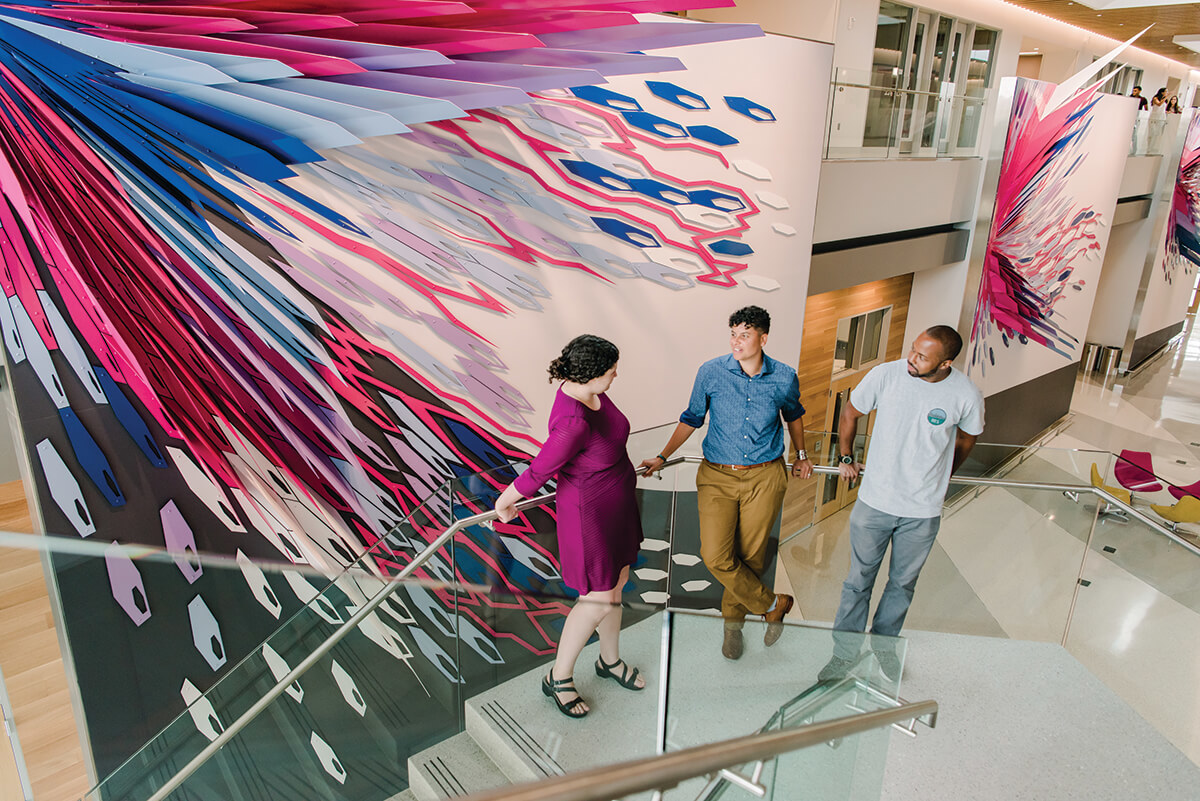 UMBC offers 48 majors and a variety of programs that cross disciplines. -Courtesy of UMBC
Popular areas of study: Computer science, biology, information systems, psychology
What's new: The Interdisciplinary Life Sciences Building, which opened in the fall, represents a new way of thinking about scientific research and teaching, centered on openness, accessibility, and solving specific problems by bringing together creative minds from different fields. The school also welcomed Chip, a comfort dog, to its community. Chip will help build connections between the police department and campus community.
Find the Best in Baltimore