Lindsey Brown started A Day N June as a strictly vintage pop-up shop that had a steady residency at Reservoir Hill favorite Dovecote Café. As she gained more of a following, she decided it was time for a change. She wanted a comfortable space for her customers to come drink wine, eat brownies, and enjoy themselves. So A Day N June transformed into a permanent showroom just north of Carroll Park. The new space is colorful, vibrant, and filled with tons of enviable artwork, which perfectly captures Brown's personality.
Since the grand opening last November, Brown has expanded to offer both vintage and new clothing in an effort to appeal to every type of woman and give customers the best of both worlds. We got a chance to sit down with Brown to discuss inspiration, her favorite country in the world, and why chokers should never go out of style.
How did you come up with A Day N June as the name of your store?
Lindsey Brown: I came up with the name because my birthday is June 5 and I'm a Gemini. So I wanted the brand to be about me and a true reflection of my personality.
How would you best describe A Day N June in one sentence?
LB: A Day N June is fun. I don't like anything that is boring, so there aren't any plain items in here. Everything has a color or a pattern that makes it interesting.
What is your favorite piece in your store right now?
LB: My favorite piece is a fur coat I call the Joanne the Scammer coat. It's unisex so there's so much you can do with it. I'm actually going to shoot it for the men's collection because I want to show the versatility of it.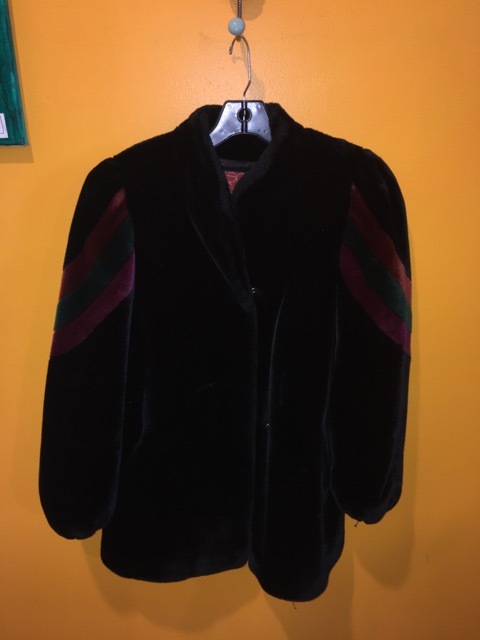 What inspires you?
LB: Art and originality inspire me. For example, seeing how someone can take something simple and transform it into a whole look.
If you could live anywhere in the world where would it be?
LB: I would live in Greece. I've never been there before but I imagine the olive oil is delicious and there are just olives, bread, and wine everywhere.
Finish this sentence: No outfit is complete without . . .
LB: Color.
What is your guilty pleasure?
LB: Chicken wings.
What is the last thing you splurged on?
LB: The last thing I splurged on was some vintage clothes. Specifically, this fur jacket that I'm obsessed with.
Name one fashion trend you hope never goes out of style.
LB: I hope chokers never go out of style. I love chokers; I wish they came back in style years ago. I'm like, "Why didn't I bring this trend back personally?"
Name one fashion trend that you hate.
LB: I don't like the guys' trend of wearing women's jeans. There's a limit to how tight a man's jeans should be.
Our Picks: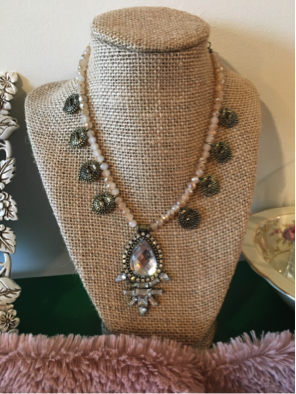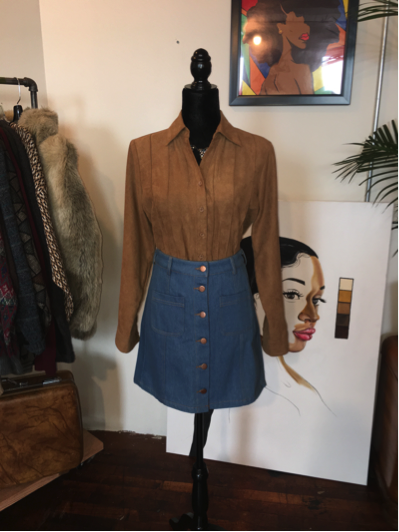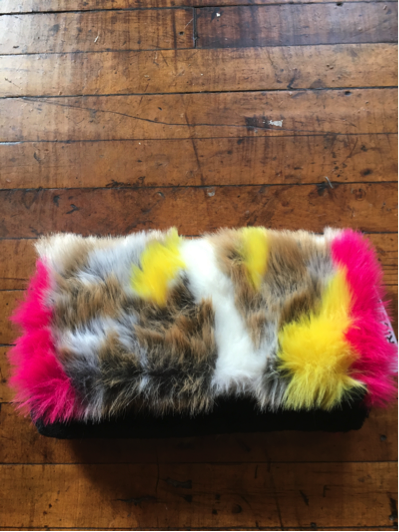 (Jeweled necklace, $15; suede cowgirl top, $18; button-down skirt, $20; Furby clutch, $36)
---
---