Your Guide to the 2021 Fall Arts Season
It's been entirely too long, Baltimore. Here are the can't-miss arts happenings in the months ahead.
It's been entirely too long, Baltimore. We missed running into you at galleries, chatting in the lobby before the curtain goes up, and squeezing past you during concerts. And, no, things aren't perfect yet, but we're getting there.
Whether it's masked up a few seats over on opening night at the theater or dancing in streets to local bands performing al fresco, we're so glad to see you out experiencing one of our city's greatest assets in person again.
But, if you feel like sticking to streaming and virtual tours a while longer, well, that's okay too. It's been a serious year of learning for everyone, and it has brought about some silver linings. Theater is more accessible than ever, international artists are just a Zoom call away, and you can catch that lecture from your couch if you need to.
So whatever your comfort level, it's time to take a look at the months ahead. As usual, your arts community has plenty to offer.
To Nov. 6, 2021: Rania Matar's She
Lebanese-born American artist Rania Matar showcases the beauty of young adulthood in her photographic exhibition entitled SHE. Her ethereal series specifically captures young women who are in their twenties and from the United States and the Middle East. Each of Matar's subjects are featured in unique environments that contribute to their own individuality and allure. C. Grimaldis Gallery, 523 N. Charles St.
To Oct. 23, 2021: Within/Without
This exhibition displays the interpretation of nature by Marianne Calenda and Baltimore artist Andrea Huppert through different mediums. Inspired by the natural environment, Andrea Huppert uses observations from her daily hikes and travels to create mixed media works. Using aqueous media, Calenda incorporates soft pastel and charcoal to convey the layers and textures of seasonal changes in nature's flora. Gallery Blue Door, 833 Park Ave.
To Mar. 2022: Discover Maryland
Explore the evolution of culture and history in Maryland since its founding in 1634 in this exhibition. Discover who Marylanders are and what makes them so passionate about their home, and learn how Maryland's unique geography has driven its industry, population, and identity. This exhibit will teach even lifelong residents something new about the state's rich past. Maryland Center for History and Culture, 610 Park Ave.
To Fall 2022: The Science and Mystery of Sleep
Embark on a personal and creative endeavor where art meets science! This interactive exhibit showcases three artists, who will display their own handmade and fantastical bedrooms. Each design represents the artistic visions and latest scientific research behind the phenomena of sleep. The exhibit's main inspiration stems from multidisciplinary research on sleep, including its impact on obesity, diabetes, hormones, and more. American Visionary Art Museum, 800 Key Hwy.
Sept. 11 – Oct. 30: Future Ancestors
Juried by artist Aisha Harrison, this claywork exhibit curates sculptural works that throughline our past, present, and future, compelling artists and audiences to answer the question: "What kind of future ancestor do you hope to be?" The works on display include local artists Sarah McCann, Mia Halton, Murjoni Merriweather, and many more. Baltimore Clayworks, 5707 Smith Ave.
Sept. 12, 2021—Jan. 9, 2022: Color and Illusion: The Still Lifes of Juan Gris
Color, form, tension, stasis, and abstraction are just a few themes present in Juan Gris' collection of artworks. The Spanish artist is known for his pioneering contributions to the Cubist movement and his incorporation of the experimental style called Synthetic Cubism. In this new exhibit, Gris' compositions showcase his visual simplicity and stylistic growth from the years 1911 until 1927. Baltimore Museum of Art, 10 Art Museum Dr.
Sept. 19, 2021– Jan. 2, 2022: Betty Cooke: The Circle and the Line
In this first major museum retrospective of her work, Baltimore designer Betty Cooke showcases the intricacies within her jewelry designs from the early 1940s up until present day. Much of Cooke's artwork draws inspiration from natural landscapes and animals and is made with different materials of enamel, wood, and gemstones. Cooke's jewelry was also featured in Vogue and her designs have won two Diamonds Today awards from DeBeers. The Walters Art Museum, 600 N. Charles St.
Oct. 1 – Oct. 24: Wit by Margaret Edson
Get ready for Margaret Edson's Pulitzer Prize-winning play to take over a Charm City franchise. Helmed by local director Lindsey R. Barr and starring Baltimore native actor Kay-Megan Washington, Wit explores the meaning of life through the unifying human experience—mortality—and cross-examines the importance of human relationships. Fells Point Corner Theatre, 251 S. Ann St.
Oct. 2: Dylan @ 80
Celebrate the music, lyrics, and talent of Bob Dylan for his 80th birthday, hosted by tribute band The Complete Unknowns. Accompanied by the Stable Shakers, folk artist Caleb Stine, Tex-Mex group Los Engreidos, and Southern artist Linda Nelson, this dedicated concert will honor the man that some consider to be the greatest songwriter of all time. Creative Alliance, 3134 Eastern Ave.
Oct. 2-3, 2021: International Edgar Allan Poe Festival & Awards
Poe Baltimore invites you to join fellow Edgar Allan Poe fans for a weekend of performances, movies, music, and art in commemoration of the legendary master of the macabre. The free, two-day outdoor festival will feature Poe-themed performances, art, craft vendors, and food to help visitors wallow in Poe's special brand of darkness and celebrate his life, works, and contributions to the arts. During the festival weekend, the winners of the 2021 Saturday "Visiter" Awards will also be announced. The Edgar Allan Poe House & Museum, 203 North Amity St.
Oct. 5-31, 2021: Flyin' West
Flyin' West introduces the story of four African-American female pioneers and their journey settling in the all-Black town of Nicodemus, Kansas. Set at the turn of the 19th century, the play follows these American homesteaders as they work to build a better life for themselves and their families while faced with harsh circumstances. Written by Pearl Cleage and directed by Paige Hernandez, Flyin' West is a journey of overcoming tremendous obstacles. Everyman Theatre, 315 W. Fayette St.
Oct. 8-10: The 13th Annual Baltimore Tattoo Arts Convention
Itching for a new tattoo? Want to know the most trending tattoo designs? Head to The 13th Annual Baltimore Tattoo Arts Convention. The weekend-long event will showcase some of the top tattoo artists from the region and the country, including special guests Black Ink Crew and a band of artists from the popular show Ink Master. Some artists are available for walk up tattoos, or you can make an appointment ahead of time. Baltimore Convention Center, 1 W Pratt St.
Oct. 8: Fantasy Machine, an Experimental Fashion Show and Pop Up Shop Presented by Meg Beck
This third iteration of Current Space's popular fashion event will return this fall, featuring unique new looks, local art, and the opportunity to refresh your closet with bold, fresh pieces from the pop up shop. Current Space, 421 N Howard St.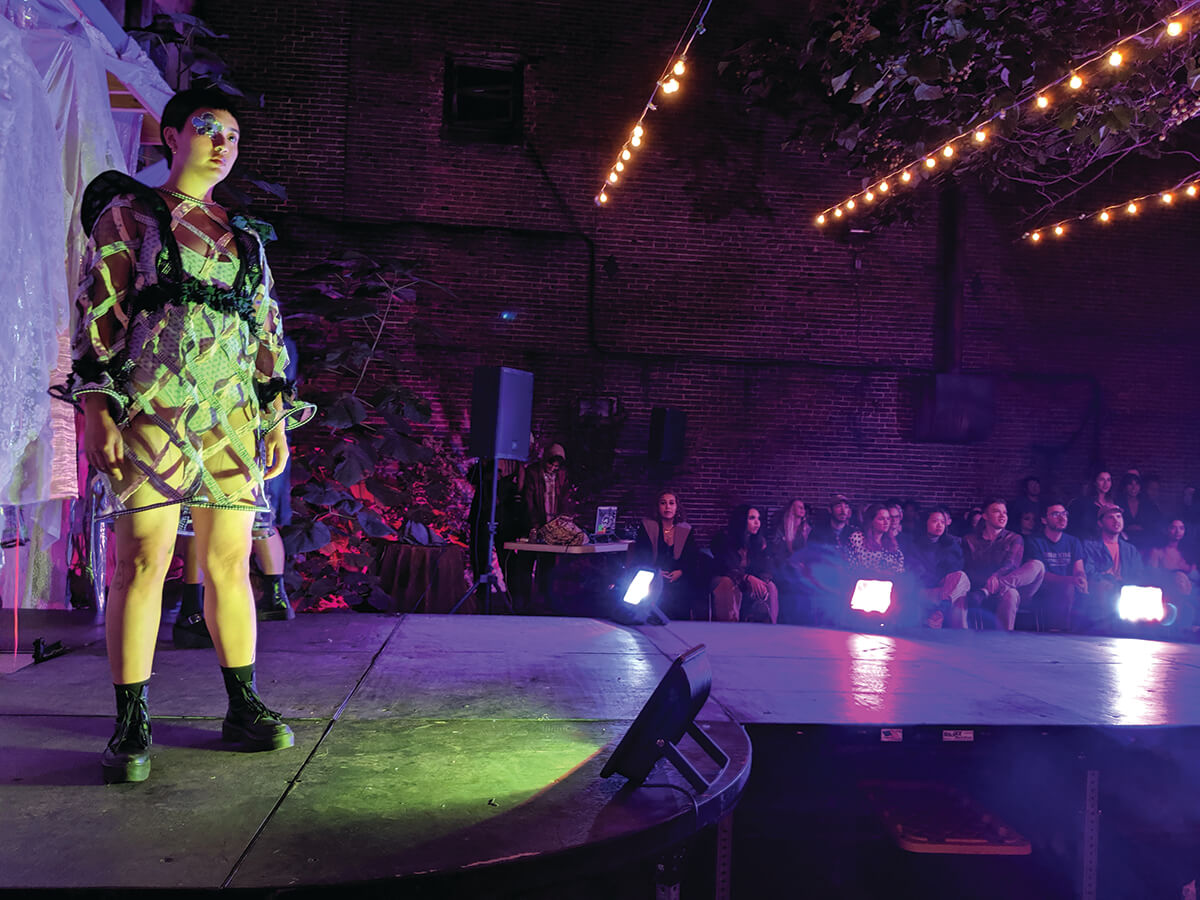 Oct. 9: Black Lung
Baltimore band Black Lung returns to the city along with Asthma Castle, Haze Mage, and Queen Wolf. Channel dark October evenings with music from this lineup of punk rock bands. Black Lung's rough and unrefined sound highlights explosive drum beats and electric guitar riffs, and has been described as "sonic pain and melodic bliss" that reflects the tone of the city. Ottobar. 2549 N. Howard St. 
Oct. 14-17: Celebrating John Williams
This performance, led by Principal Pops Conductor Jack Everly, celebrates quintessentially American composer John Williams. With a career spanning over six decades across composing, conducting, and performing, Williams is best known for his critically acclaimed film scores, including, of course, Raiders of the Lost Ark and Star Wars. This tribute concert performed by the Baltimore Symphony Orchestra honors his legendary career and work. Baltimore Symphony Orchestra, 1212 Cathedral St.
Oct. 22 – Nov. 6: Blood Countess
Just in time for Halloween, The Strand Theater Company, which is dedicated to women playwrights and theater artists, is presenting Blood Countess, about the Hungarian noblewoman Elizabeth Báthory, who is rumored to have murdered anywhere between 60 to 600 young women.This fun and creepy take of the supernatural was written by Kelleen Conway Blanchard will be directed by Erin Riley. The Strand Theater Company, 5426 Harford Rd. 
Oct. 23-24: Baltimore Open Studio Tour
Hosted by the Baltimore Office of Promotion & The Arts, Baltimore Open Studio Tour is an annual city-wide event allowing artists to connect with the art-loving public, students, collectors, and creative influencers. Each year, people travel all over Maryland and beyond to meet Baltimore artists in their own studios and get to know the inner workings of their creative processes. Locations vary.
POSTPONED TO 4/2022: The Jazz Age Gala
This black-tie event celebrates the "birth and rise" of jazz music during The Jazz Age—a cultural and artistic period following World War I in the 1920s. The Jazz Age marked the emergence of new fashion styles, progressive social change, radio broadcasting, and recording technology. Enjoy an evening filled with wonderful entertainment and plenty of awards. The Reginald F. Lewis Museum of Maryland African American History & Culture, 830 E. Pratt Street.
Nov. 5: Baltimore Soundstage 10 Year Anniversary Party
Celebrate Baltimore Soundstage's 10th Anniversary with a special reunion show from Pasadena, a rock, reggae, and ska band. Named after the city in Anne Arundel County, the band was founded in 2000 by lead singer/songwriter Joey Harkum. After embarking on multiple tours across the nation for more than 17 years, the band played their last show in Annapolis' Union Jack's in 2017. This year's reunion show will bring back the band's feel-good music and, we're guessing, their devoted fan base. Baltimore Soundstage, 124 Market Pl.
Nov. 12-13: Baltimore Old Time Music Festival
Join old time musicians, singers, and dancers from across the country to celebrate the influence of this music today for the second annual Baltimore Old Time Music Festival. Hosted by musicians Ken and Brad Kolodner, the festival features performances from a long lineup of musical artists. The weekend will be filled with hands-on workshops hosted by headlining performers, concerts and performances in the Marquee Lounge and theater, and a nighttime hoedown square dance to close out the festival. Creative Alliance, 3134 Eastern Ave.
Nov. 12 – 14: THE MEDIUM by Gian Carlo Menotti
The Baltimore Concert Opera presents a thrilling hour-long opera that follows a strange encounter and the subsequent perils that plague a pseudo psychic named Madame Flora, also known as "Baba." This two-act opera, which was written and composed by Italian composer Menotti, will be sung in English with English supertitles. For all lovers of music, theatre and a good ghost story, this horrific performance will not disappoint. Grand Ballroom at The Engineers Club, 11 W. Mount Vernon Pl.   
Nov. 14: Miró Quartet
The Miró Quartet, an acclaimed national string quartet, returns to Baltimore during their world tour. Their performances have received praises from critics at The New York Times and The Houston Chronicle, who complimented the ensemble's "refinement, drama, and adventure." This year's performance showcases an assortment of memorable musical pieces from Mozart and Beethoven. Shriver Hall, 3400 N. Charles St., Hall 105.
Nov. 27-Dec. 31: 2021 Flat Files 
This year's Flat Files exhibition features more than 25 artists who specialize in an array of creative mediums ranging from photography to cloth and plastic. Showcased artworks will be available for purchase — all artworks are priced under $500.  Institute of Contemporary Art, Baltimore, 16 W. North Ave. 
Nov. 27-Dec. 19: Fires in the Mirror: Crown Heights, Brooklyn and Other Identities
Directed by Nicole Brewer, and presented in Partnership with Long Wharf Theatre, this series of monologues by Anna Deavere Smith looks back at the 1991 Crown Height Riot through the eyes of the Black and Jewish voices affected by those days of tension and violence. Baltimore Center Stage, 700 N. Calvert St.
Dec. 3, 2021: Laraaji
Center the mind with the sounds of meditative celestial music performed by Laraaji. Based in New York City, Laraaji began his music career playing on the city's streets in the 1970s, where he was later discovered and invited to record an album. Laraaji brings joy to his sound bath performances, calming the souls of others. Creative Alliance, 3134 Eastern Ave.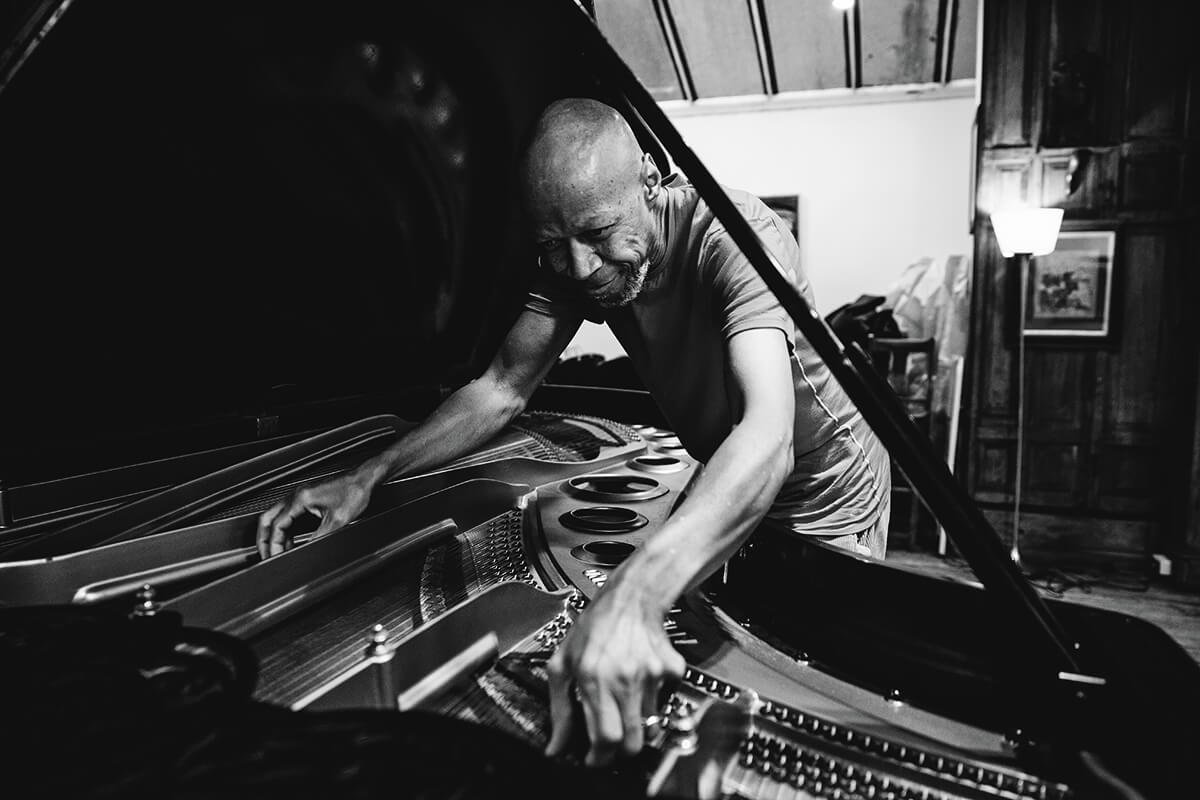 Dec. 3-4: An Evening with André De Shields
Baltimore native and Hadestown star André De Shields returns to his hometown to perform with the Baltimore Symphony Orchestra, conducted by Andy Einhorn. His performance will tell the story of Charm City and the city's influence on his career and personal success. This night out with the 2019 Tony Award winner for Best Featured Actor in a Musical is a must-see show. Baltimore Symphony Orchestra, 1212 Cathedral St.
Dec. 4, 2021: Winter Wonderland
Ring in the holiday season with this Winter Wonderland family concert. Listen to festive favorites from Disney's Frozen, Tchaikovsky's Nutcracker Suite, and more, performed by the Baltimore Symphony Orchestra accompanied by the dancers from the Ballet Theatre of Maryland. The family concert series is an opportunity to introduce classical music to younger audiences. Baltimore Symphony Orchestra, 1212 Cathedral St.
Dec. 7, 2021-Jan. 2, 2022: The Skin of Our Teeth
Protagonist George Antrobus is no stranger to chaos. The Skin of Our Teeth, directed by Noah Himmelstein, tells the story of his family—the Antrobuses of Excelsior, New Jersey—who seem to barely escape one disaster after another. Written by Thornton Wilder four years after the oft-lauded Our Town, this Pulitzer Prize winner will keep the audience guessing what turns the family will take next. Everyman Theatre, 315 West Fayette St.
Dec. 11-12, 18-19: The Nutcracker
Enjoy a holiday classic presented by the Ballet Theatre of Maryland. You're undoubtedly already familiar with this two-act ballet, in which the young Clara must rescue her Nutcracker from the curse of the Rat Queen. Get whisked away to the Kingdoms of Snow and Sweets, and watch recognizable pieces like "Dance of the Sugar Plum Fairy." Maryland Hall, 801 Chase St., Annapolis