All in a Day With Julia Fleischaker
We follow the daily routine of the owner of Greedy Reads.
6:15 A.M. FRESH START
This is way earlier than I usually wake up. The store opens at 11, and my sleep schedule has definitely adjusted to the later start. That said, the past two years have seen a lot of good habits fall by the wayside. A 7 a.m. class at Pilates House in Fells Point is an attempt to get one of them back.
9 A.M. PLAYTIME

Time to walk the dog in Patterson
Park. Audie is pretty much my
constant companion. As much as
she likes being in the shop and
getting love all day every day
from her regular visitors, I try to
give her enough outdoor time to
keep her energetic and healthy. Plus, she loves to watch the squirrels run around.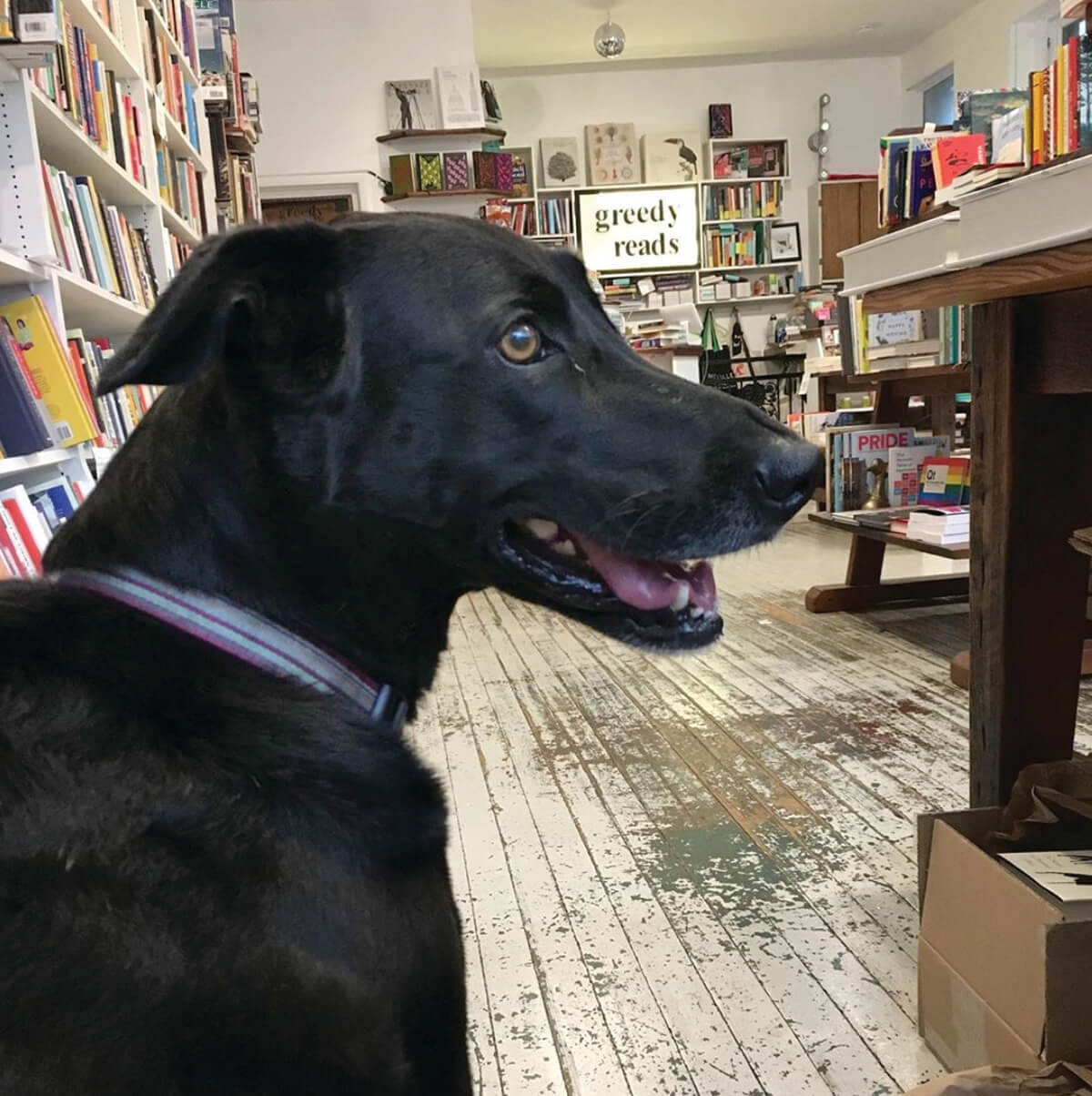 10:30 A.M. BACK TO WORK
Head to the Remington store to open up and begin the day. I start by filling special orders and reordering anything we need back in stock. A few vendors come by and drop off products. I love working with other small businesses in the city; it's such a collaborative and supportive environment.
12 P.M. IN THE WEEDS

Meet with a publisher's sales rep to go over my order for the upcoming season. I heard a bookstore owner joke once that opening a bookstore means you stop reading books and start reading catalogs. That's not entirely, or even remotely, wrong.
3 P.M. HUSTLIN'

Leave the store in the capable hands of my new booksellers to run errands. The second store has been a big adjustment to my schedule; I'm busier but also have more time and flexibility to get housekeeping and administrative things done.
5 P.M. AFTER HOURS
Pick up Audie and walk to the Fells Point store. I've been doing special evening hours for book club members. It's a fun way to see and thank this great group of people who have become my reading community.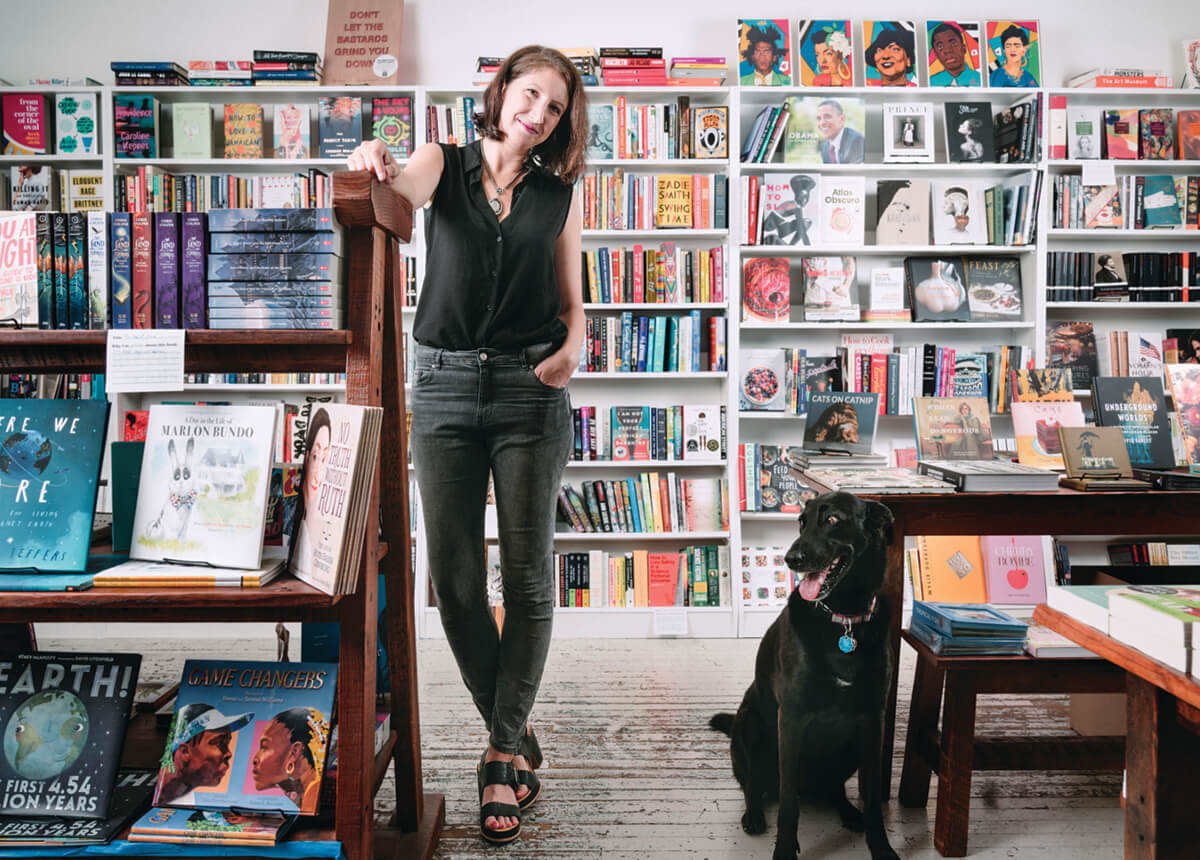 9 P.M. IN A DAY'S WORK
Home. Take out the laptop to answer emails and do some buying for the store. I read for a while, but my eyes and brain are tired. I'll fall asleep to the dulcet tones of Paul Hollywood critiquing people's proofing times on the Great British Baking Show, and get ready to do it all again tomorrow.