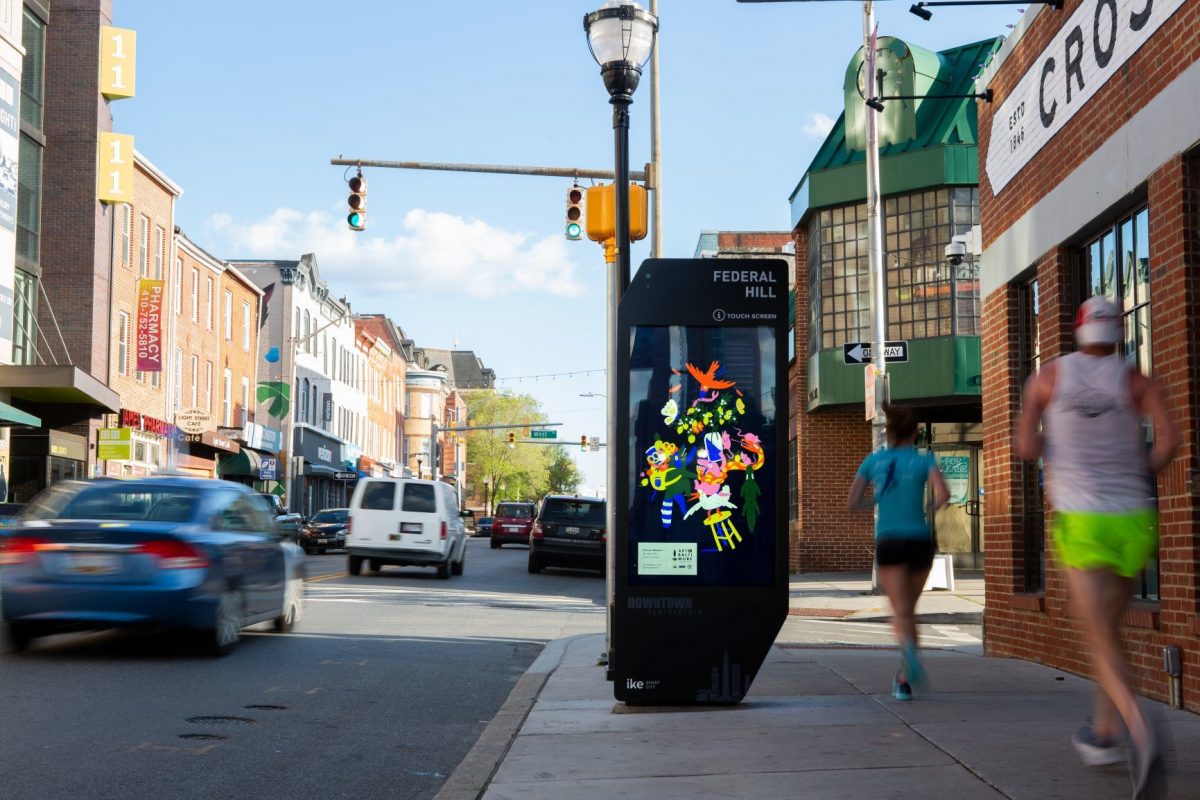 In the weeks since social distancing measures have become the new normal, with Marylanders now under a stay-at-home order and nonessential businesses closed to the public, the Baltimore arts community has seen its own changes.
Museums, theaters, and concert venues have been forced to close their doors indefinitely to slow the spread of COVID-19. But this hasn't stopped local creators, who in unprecedented circumstances, have shown up in countless ways to meet Baltimoreans where they are (which, for the most part, has been in their living rooms.)
But the city remains active with healthcare professionals, first responders, restaurant workers, delivery drivers, and other essential employees keeping Baltimore neighborhoods busy.
For this reason, Downtown Partnership of Baltimore (DPOB) has launched #ArtofBaltimore, a new digital campaign in collaboration with Maryland Art Place and the BROMO Arts & Entertainment District.
Created to support local artists and spread positivity in public spaces, the ongoing campaign will feature digital signage by a rotation of two artists, who will be announced every two weeks, via Downtown Baltimore's 13 interactive kiosks (IKEs) and the Penn Station digital billboard.
"Usually, during times of strife, people respond by coming together with friends and neighbors, but this disease requires we do the opposite," says Michael Evitts, DPOB's senior vice president of communications and brand strategy. "Because the IKEs are large and quite visible, even to passing motorists, turning them into digital easels seemed like a no-brainer."
In the coming weeks, Evitts says IKEs will display everything from paintings and digital illustrations to mixed media and sculptural pieces from a safe distance. All of these, he hopes, will offer "meditative and peaceful moments," during a time that is stressful for many.
"Art can divert your mind to comfortable things," says artist Mike McConnell, whose work hangs in the Inova Schar Cancer Institute's Joan Hisaoka Healing Arts Gallery in Washington, D.C. His piece "Pond Talk" is featured in #ArtofBaltimore's first rotation of artwork.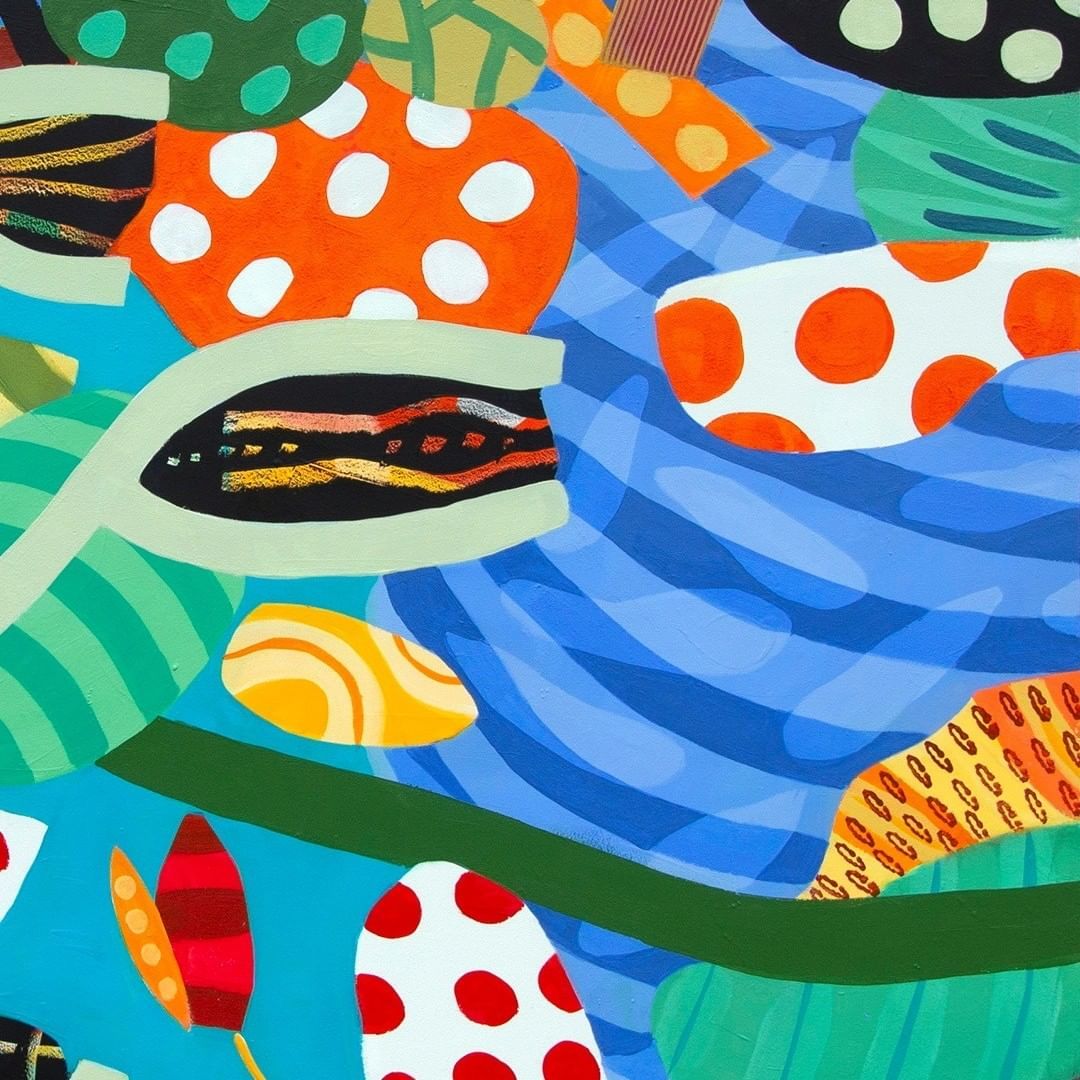 "Pond Talk" by Mike McConnell, acrylic on panel for #ArtOfBaltimore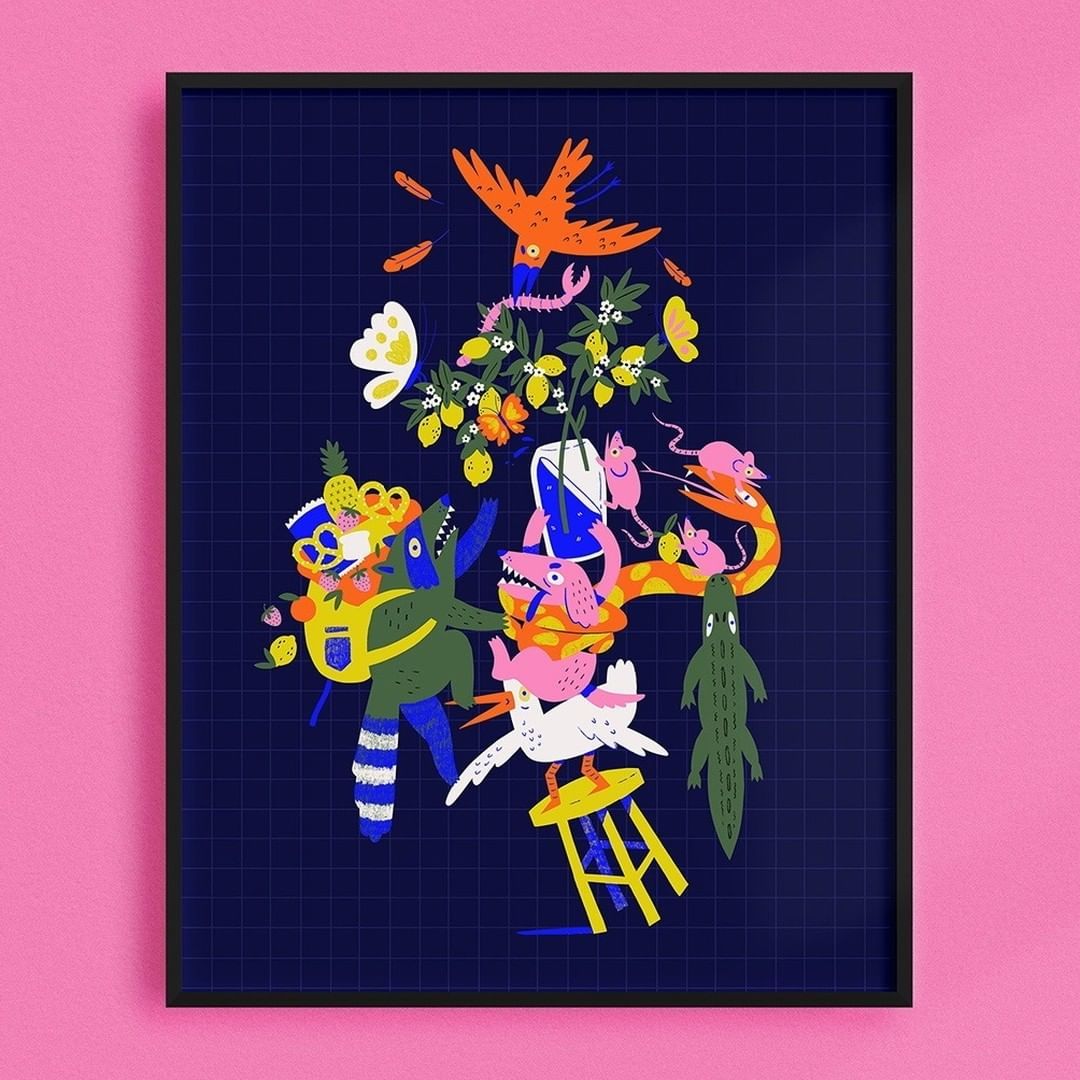 "Animal Pile" by Emilee Beeson for #ArtofBaltimore
"I think you can tell that I was happy making it," McConnell says of the colorful piece, which was chosen along with Emilee Beeson's "Animal Pile" to kick off the campaign. But McConnell's piece was created before the pandemic, which in recent weeks has caused many like Beeson, who worked full-time as a senior designer for a Baltimore-based agency, to be furloughed from their jobs.
"The involvement in [#ArtofBaltimore] has become more significant and important than I ever could have imagined when I first applied," says Beeson of the campaign, in which selected artists receive a $250 licensing fee for the use and display of their work.
"It's been something positive to work towards in a moment where I feel discouraged and down," she adds, although Beeson knows she's not alone. Like Evitts and McConnell, she hopes her piece will offer viewers a moment of calm amid chaos.
"It was definitely born out of my own need for a break, and I would hope that other people experience it in the same way," Beeson says of the piece, which she describes as "…a fun, colorful, dense composition of animals doing something crazy."
"I hope they just feel happy and maybe pause and take a minute to look at it, snap a picture with their phone, and have a minute of positivity," she adds.