Artist James Evans Uses Photographs and Words to Combat Prejudice in Nature
"People don't expect for brown and Black people to be in these spaces," says Evans, a photographer, poet, author, and nonprofit founder.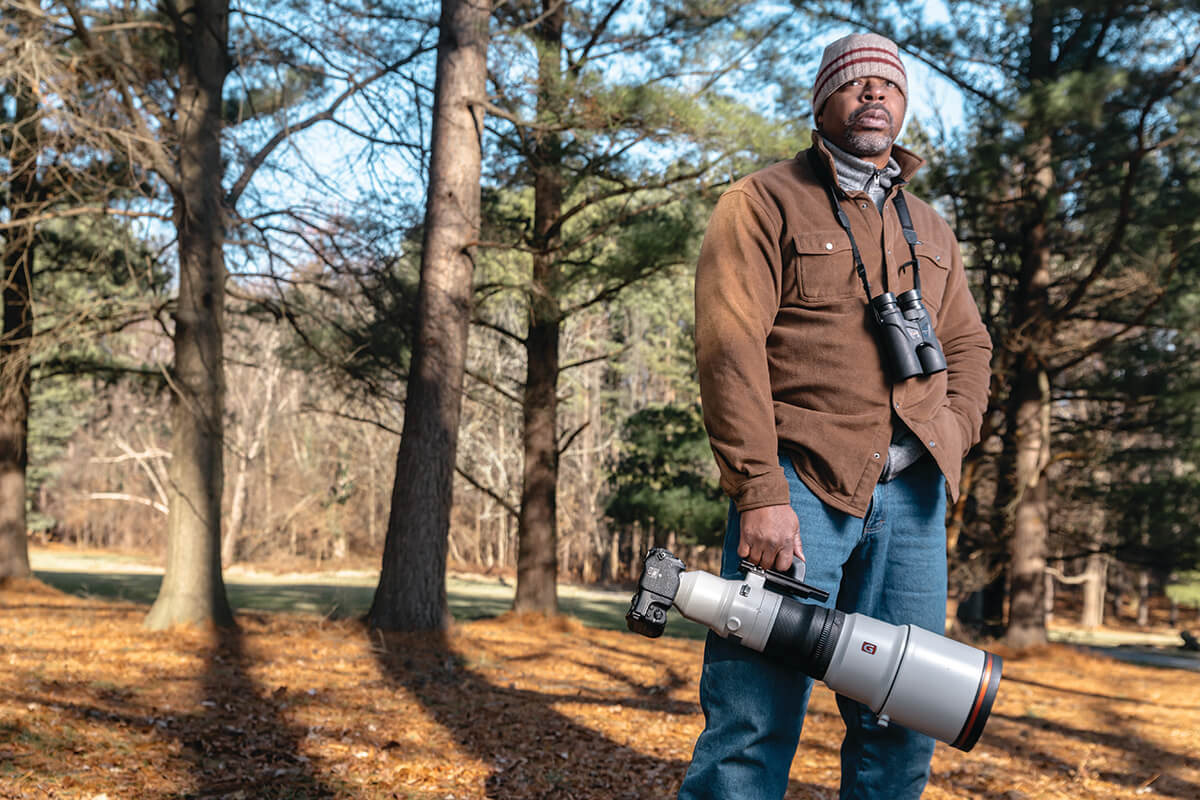 At 6'3" and 240 pounds, wildlife photographer James Evans is often perceived as a threat, but it's not the birds who are afraid. It's the humans. And it's not about his size, but rather his skin color.
"People don't expect for brown and Black people to be in these spaces," says Evans. He's been called the N-word, watched suspiciously, and asked if his camera was a gun. "What you are really saying is, 'You don't belong here.'"
It's something Evans has been dealing with his entire life—as the Black kid who liked and excelled at art. He grew up off Park Heights Avenue, just south of Northern Parkway, and the Baltimore School for the Arts changed his life.
"The school was like someone pulled back a curtain on the whole world, and I was hungry for it," says Evans, who discovered photography there, falling in love with the freedom of the camera. "I didn't have to clean up paints, I didn't need a studio." But he never felt like he had to choose photography over other art mediums. "I realized it was essentially all storytelling—you're either sculpting a story, drawing a story, or photographing a story. But it's all some form of narration."
It's that need for storytelling that prompted Evans, founder and CEO of Companions and Animals for Reform and Equity, a national nonprofit based in Baltimore, to self-publish Among the Birds, I Am Human, a book that mixes his bird photographs—hawks, ospreys, eagles, and barred owls, among many others—with his poetry, including a piece called "Why Are You Here?"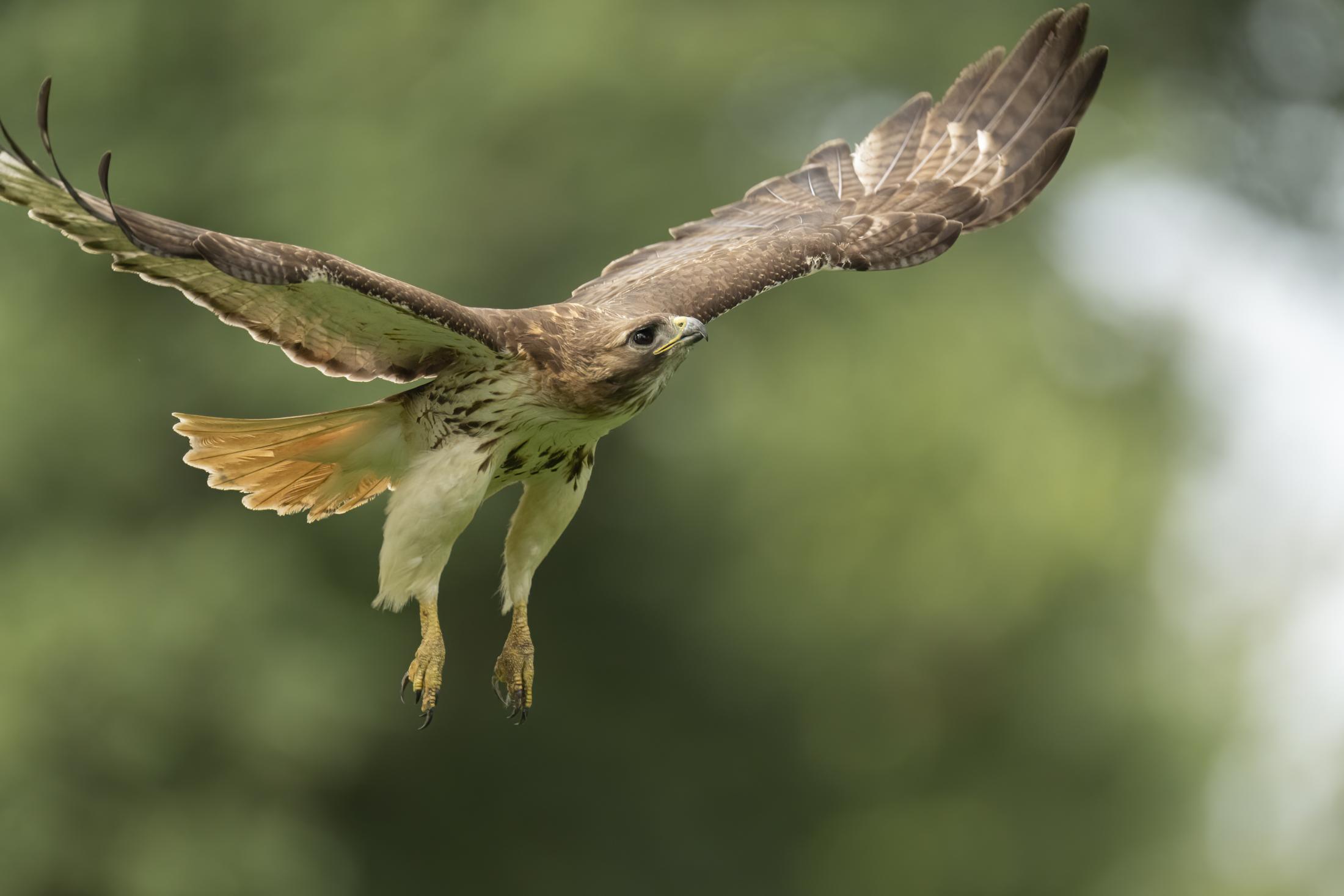 In most places—museums, stores, even his own neighborhood—Evans says, "he's watched like a hawk." It bothers him most when he's out enjoying nature.
"It's even more apparent when you're simply outside and someone treats you as though you shouldn't be there."
Especially since the birds don't care about skin color.
"Respectful and quiet I stare at you still," writes Evans in his book. "Grateful your wisdom trust no man on this hill / Not moved by the Blackness that covers my build / It's only my 'humanity' that sends fear down your quills / Among the Birds, I am Human / In this, I delight, here as a stranger in wonder of flight."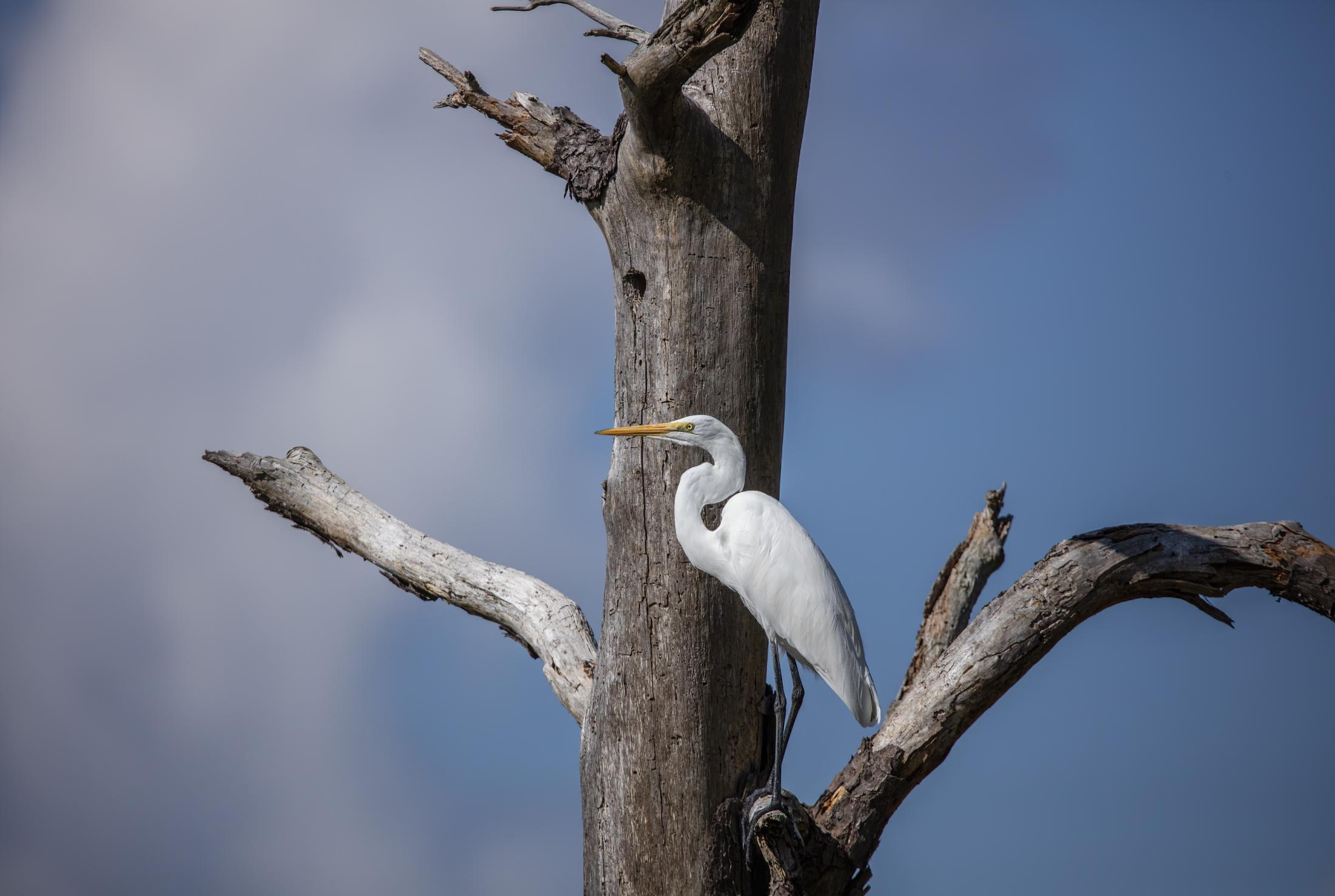 He hopes that the book will help others recognize their biases—those who see him and hesitate or walk in a different direction.
"I want everybody to know that I belong," says Evans. "I belong inside of a space that's associated with beauty and nature because all of us do. I belong in those places just as much as anyone else."