The List: August 2022
The top things to do in Baltimore this month.
8/6-7: MOONRISE FESTIVAL
Much to the delight of lovers of electronic dance music (EDM), the annual two-day live-music blowout, known for bringing the best of the genre (and thousands of ravers) to Baltimore, heads back to Pimlico Race Course this month. Starring headliners Fisher ("Ya Kidding"), Tiësto ("The Motto"), and Zedd ("Stay," with pop singer Alessia Cara, and "Clarity," featuring Foxes), this year's long-awaited Moonrise brings a whopping 40-plus acts (think the likes of AC Slater, Cheat Codes, Canabliss, and Liquid Stranger) to the fabled horse track.
"After a three year hiatus, we're excited to bring [Moonrise] back to Pimlico Race Course this August and build upon this amazing festival's success as we launch into the next phase of spreading love for our culture on the East Coast," said Pasquale Rotella, CEO and founder of event company Insomniac, who shared the news on Instagram this past spring. "It's an honor to continue the legacy and work with friends who share the same love and respect for the rave scene and its roots." Pimlico Race Course. Times vary. $129-229.
8/1: F.O.G.: MONSTER MASH
Join Blue Water Baltimore at Enoch Pratt to learn about the F.O.G. (fats, oils, and greases) monsters causing blockages in pipes and storm drains. Enoch Pratt Free Library, Patterson Park Branch. 1 p.m.
8/3: WRITER'S LIVE! D. WATKINS
Bestselling Baltimore author D. Watkins talks his new book, Black Boy Smile, at Enoch Pratt Library's central branch. Enoch Pratt Free Library. 7 p.m. 
8/4: BALTIMORE MINIFEST
This music and arts festival brings national and local acts (think everyone from Fari X to MoonManFlo) together for one evening on East Cross Street. The 8×10. 6 p.m. $23. 
8/4: MAREN MORRIS
To promote her latest album, Humble Quest, the pop and country queen hits Merriweather Post Pavilion, joined by folk artist Joy Oladokun. Merriweather Post Pavilion. 8 p.m. $45-125. 
8/5-7: YACHT ROCKET!
Fluid Movement's 70-plus swimmers take their synchronized ballet routine (complete with throwback tunes, space telescopes, and Captain Neil Tennille's titular contraption, held together by macrame and bubble gum) to local pools. Riverside and Patterson Park pools. Times vary. $10-20. 
8/6: CARIFESTA MUSIC & ARTS FESTIVAL
DJ G-Nice and Suzy Q play host to this Carribean-themed festival, which brings face paint, snow cones, Afrobeats, and island eats to Laurel. Granville Gude Park. 12-8 p.m.
8/6: CASEY CARES 5K WALK/RUN
In its 13th year, this race, which raises funds for the families of critically ill children, has adopted a new venue at the Maryland Zoo. Compete on foot, enjoy refreshments, score a T-shirt, and fla-mingle with your favorite animals. Maryland Zoo in Baltimore. 8-10 a.m. $10-40.
8/6: COMMUNITY PLANT SWAP
Bring a bloom or two out to the gated lot at Enoch Pratt Library's Walbrook Branch, where fellow plant parents await. Plus, take a brand new leafy best friend home. Enoch Pratt Free Library. 11 a.m.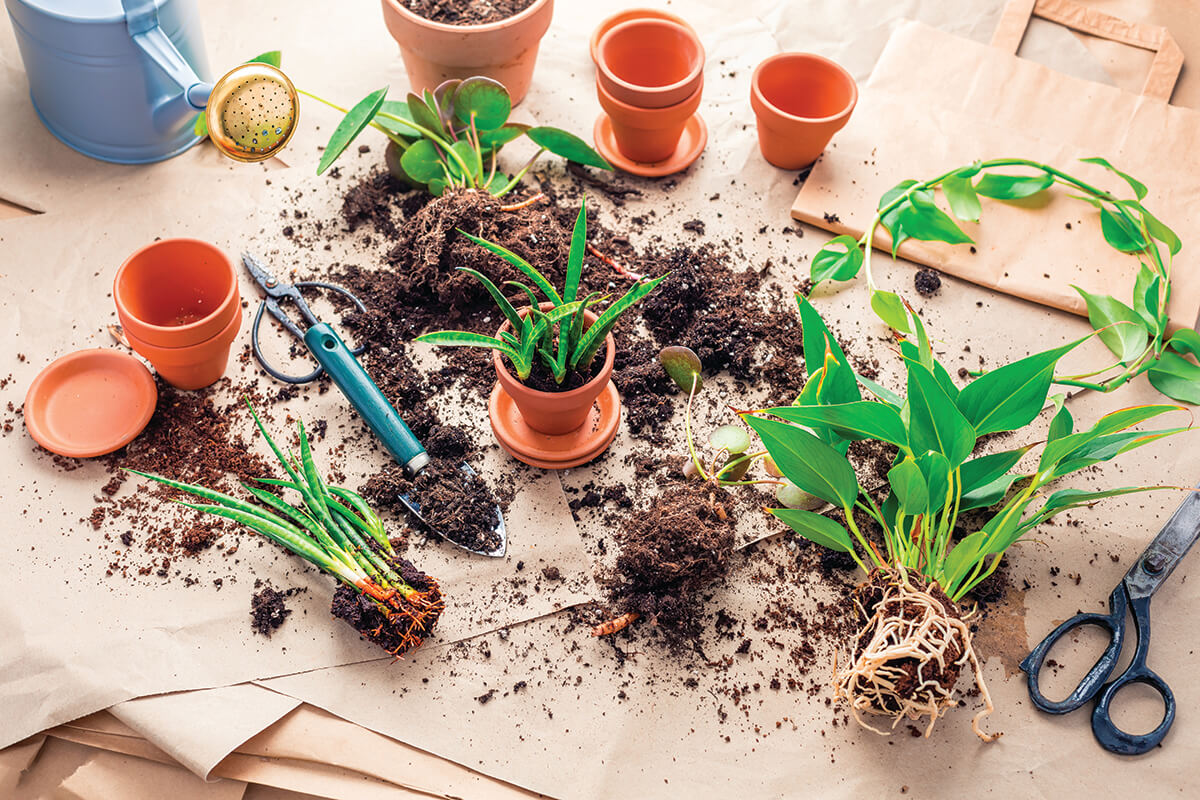 8/6-7: HOPS, LOCK AND DROP IT
At Peabody Heights Brewery in Abell, join The Dance Dose for some open level, urban dance instruction (and tasty, local beers, of course). Peabody Heights Brewery. 12 p.m. $10. 
8/6-7: MESS FEST
You'll want to sport casual attire and dirty sneakers for this sloppy, two-day Science Center bash, which allows kids to paint on the museum windows, among other grimey, gooey projects. Maryland Science Center. 12-4 p.m. Free with paid admission. 
8/6: MUSIC FOR MARYLAND: KENT COUNTY
At Kent County's Wilmer Park, enjoy the final iteration of this BSO-led homage to the state of Maryland. In keeping with the local theme, listen out for songs including "Dancing Blue Crabs!" by composer Jonathan Leshnoff. Wilmer Park. 7 p.m. Pay as you wish. 
8/6: VINTAGE BLACK EXPO
In Charles Village, shop around for vintage wares (think clothing, books, decor, and photos) brought by Black boutiques and vendors. Plus, enjoy a fashion show, and sit in on live demonstrations. (Rumor has it that the first 100 guests will take home swag bags.) The Garage. 11 a.m.-7 p.m. Free-$100. 
TO 8/7: MAJOLICA MANIA
Hackerman House plays host to 300-plus informative homages to the luminous, glazed objects—and their lavish, bygone heyday—with this walkthrough exhibition. The Walters Art Museum. Wednesday-Sunday, 10 a.m.- 5 p.m. 
8/9: FLEET FOXES
The Seattle-hailing indie band joins breezy-vocaled Uwade in Columbia, no doubt to perform songs including "Wading in Waist-High Water." Merriweather Post Pavilion. 8 p.m. $45-75. 
8/12: HARRY POTTER AND THE SORCERER'S STONE IN CONCERT
At the BSO, revisit the first movie in the J.K. Rowling series, and John Williams' unforgettably enchanting score. Baltimore Symphony Orchestra. 8-10 p.m. $40.
8/12-14: OVERLEA ARTSFEST
This annual neighborhood event in Northeast Baltimore boasts live performers, local makers, workshops, a film festival, and fun for youth. (Check out the juried art show.) Holt Park and Center for the Arts. Times vary. 
8/13: HIGHLANDTOWN PLEIN AIR PAINT FEST
In Southeast Baltimore, join fellow artists for a fun-filled landscape-painting competition in the open air. Night Owl Gallery. 2-7:30 p.m. $25.
8/13: WAVVES: KING OF THE BEACH TOUR
Helmed by rocker Nathan Williams, the surf-inspired band performs alongside Smut and Robert Tilden's BOYO at Ottobar. Ottobar. 8 p.m. $22-25. 
8/20: LOVE GROOVE FESTIVAL
Launched by local multi-instrumentalist John Tyler, the iconic arts and culture fest is set to bring a wide range of options (performances by Joy Postell and Miss Kam, an art gallery, and a film showcase) to Calvert Street. Center Stage. Price and timing TBD.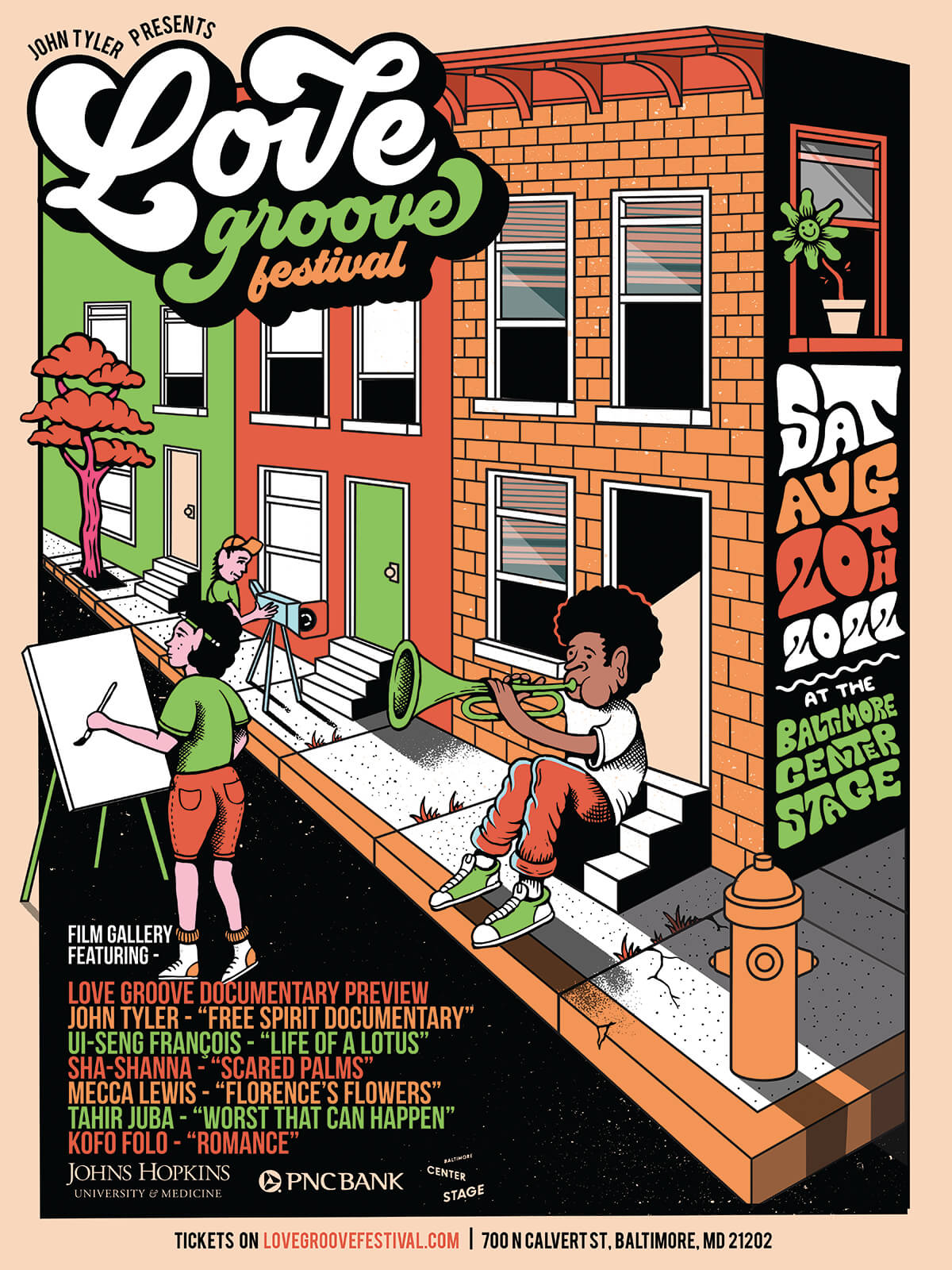 TO 8/14: JOAN MITCHELL
Optimized for listening through mobile devices or players provided by the Charles Village museum, the showcase features art and musings by the late painter—from seldom-seen paintings and drawings to color-lush panel creations—all of which reflect her love for poetry and music. Baltimore Museum of Art. Wed.-Sun., 10 a.m.-5 p.m. Free-$15. 
TO 8/14: MEN OF CHANGE: POWER. TRIUMPH
The Reginald F. Lewis Museum's latest showcase chronicles our nation's most extraordinary Black men, (think James Baldwin, W.E.B. Du Bois, and Baltimore's own Ta-Nehisi Coates, author of Between the World and Me). The Reginald F. Lewis Museum. Times vary. Free-$12. 
8/14: MADE IN MARYLAND FESTIVAL
Visit Kurtz's Beach for food and craft vendors, live jousting, local beverages, and lots of fun for little ones. Kurtz's Beach. 11 a.m.-5 p.m. Free.
8/16: 123 ANDRÉS: EXPLORE ANIMALS/EXPLORA LOS ANIMALS
Imagination is required for this animal-themed online class, which teaches Spanish, ASL, and storytelling tools to tots and caregivers. Enoch Pratt Free Library. 6 p.m. 
8/18: ROVO MONTY
In his captivating, gender-fluid fashion, local artist Rovo Monty plans to shake the Motor House stage with some upbeat, party-ready sounds. Motor House. 8 p.m. $10. 
8/19: ARI AND THE BUFFALO KINGS
Accompanied by local banjo player Hannah Lee Thompson, the indie rock band brings a range of sun-tinged tunes to Highlandtown. Creative Alliance. 8 p.m. $12-25 
8/19: POP UP & POETRY
Accompanied by doula Bri the Wombyn, APoetNamedNate hosts this celebration of Black lyricism on West Read Street. Nubian Hueman. 7 p.m. $15. 
8/19-21: VEGAN SOULFEST
This three-day bash in West Covington Park promises vegan grub by Conscious Market, soulful jams, and mouth-watering, plant-based cooking demos. West Covington Park. 12-10 p.m. $65-325.
8/20: ASIA COLLECTIVE NIGHT MARKET
Hit up Howard County Fairgrounds for a world of Asian flavor from more than 40 eateries (including Ekiben, NiHao, Bun'd Up, Gong Cha, and Mochi Mochi). Howard County Fairgrounds. 2-11 p.m. $10.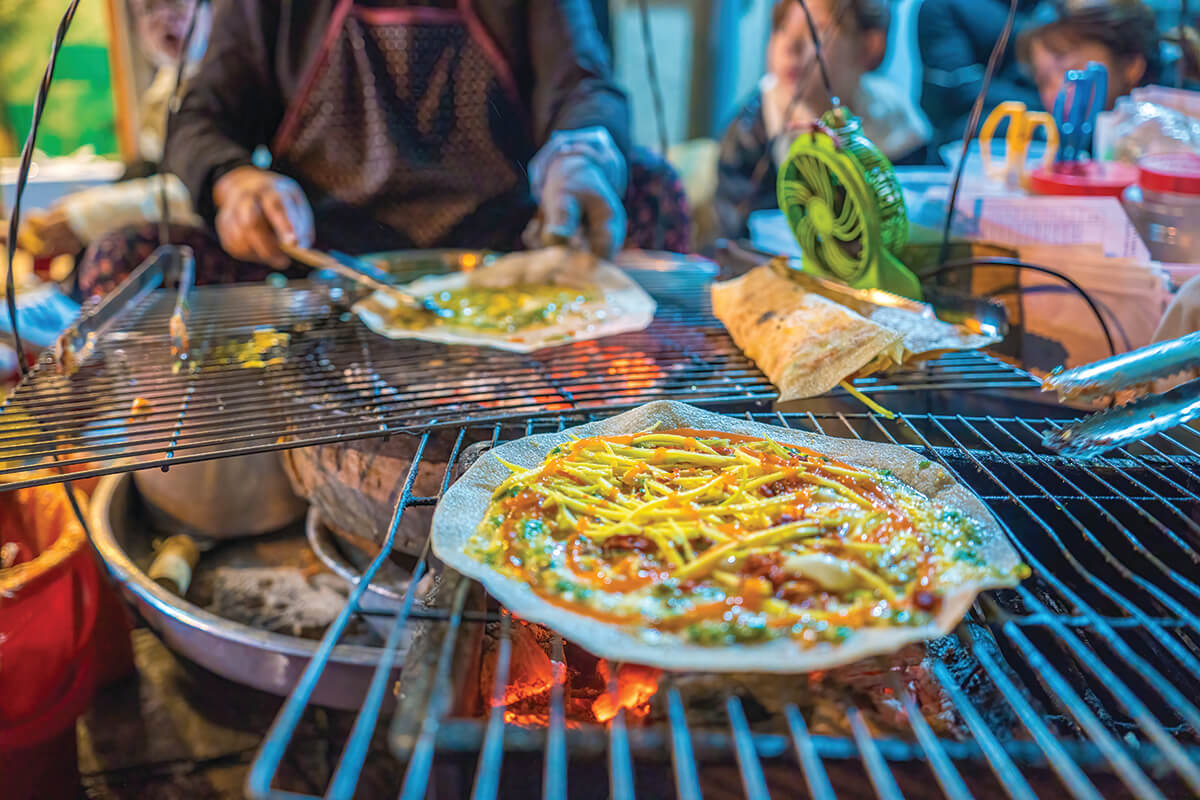 TO 8/21: THE BIG SHOW
Creative Alliance's original program (launched 20-plus years ago) showcases member-made artistic treasures. Creative Alliance. Times vary.
TO 8/21: THE VIEW FROM HERE
Artist Lauren R. Lyde's paint- and charcoal-based portraits of childhood in Charm City bring thought-provoking innocence to Baltimore's World Trade Center. Gallery in the Sky. Times vary. Free-$8.
8/25: THE BETHS
For one evening, the New Zealand indie rock group takes their talents to the Ottobar stage alongside Rosie Tucker. Ottobar. 7 p.m. $22-25.
8/25-28: MARYLAND STATE FAIR
Grab your friends and make a day out of this Old Line State tradition, filled with barnyard friends, delicious food, and carnival attractions. Maryland State Fairgrounds. Times vary. Free-$10.

TO 9/4: HEALING AND THE ART OF COMPASSION (AND THE LACK THEREOF!)
Retiring AVAM founder Rebecca Hoffberger curates her last exhibition, where visionary artists explore the symbiotic relationship between the twin powers of healing and compassion. American Visionary Art Museum. Wed.-Sun. 10 a.m.-5 p.m. Free-$15.95.
TO 9/5: VERY ERIC CARLE
Port Discovery becomes home to the children's author's whimsical and cherished illustrations. Say hello to friendly creatures like The Very Lonely Firefly and The Very Busy Spider. Port Discovery. 10 a.m.-5 p.m. Free-$19.95.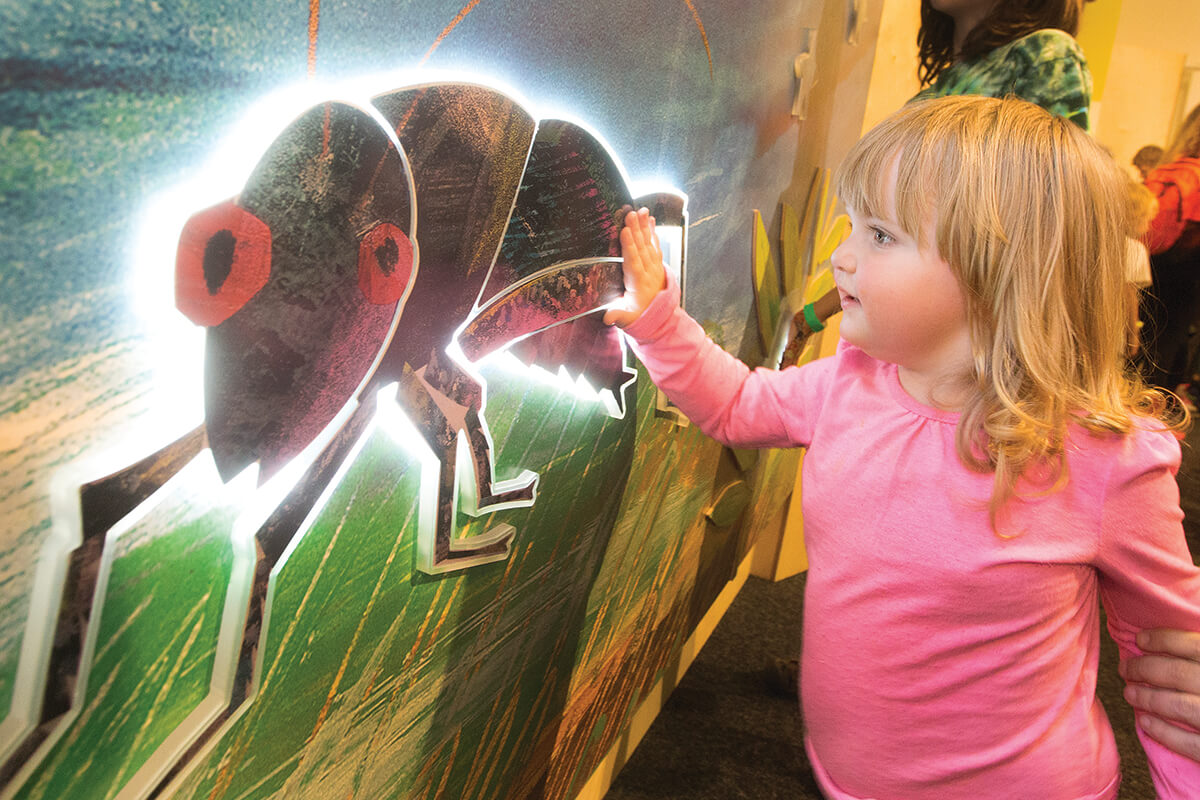 TO 9/18: ON CERTAINTY: GIFTS FROM THE COLLECTION OF SUZANNE F. COHEN
At the Baltimore Museum of Art, remember the philanthropist through pieces she collected and donated to the venue. Baltimore Museum of Art. Wed.-Sun., 10 a.m.-5 p.m. 
TO 9/25: SPARK: NEW LIGHT EXHIBITION
This collaborative exhibit at The Peale serves as a grand reopening for the community museum. The Peale Center. Thursday-Sunday. Times vary. 
TO 10/2: SHAPESHIFTING: TRANSFORMATIONS ON PAPER
Using everything from photographs to books, this installation transcends time and space to highlight the intriguing nature of artistic thought. Baltimore Museum of Art. Wed.-Sun., 10 a.m.-5 p.m. 
TO 10/31: LADEW TOPIARY GARDENS
At the Monkton venue, enjoy workshops, camps for little ones, and locally made artwork. Ladew Topiary Gardens. Thurs.-Tues. (closed Wednesdays) 9 a.m.-4 p.m. Free-$15. 
TO 3/23: VISIONS OF NIGHT: BALTIMORE NOCTURNES
With works by Baltimore contributing photographer J.M. Giordano, this retrospective showcase offers a glimpse of local nightlife. Maryland Center for History and Culture. Wed.-Sat. 10 a.m.-5 p.m. Free-$9.