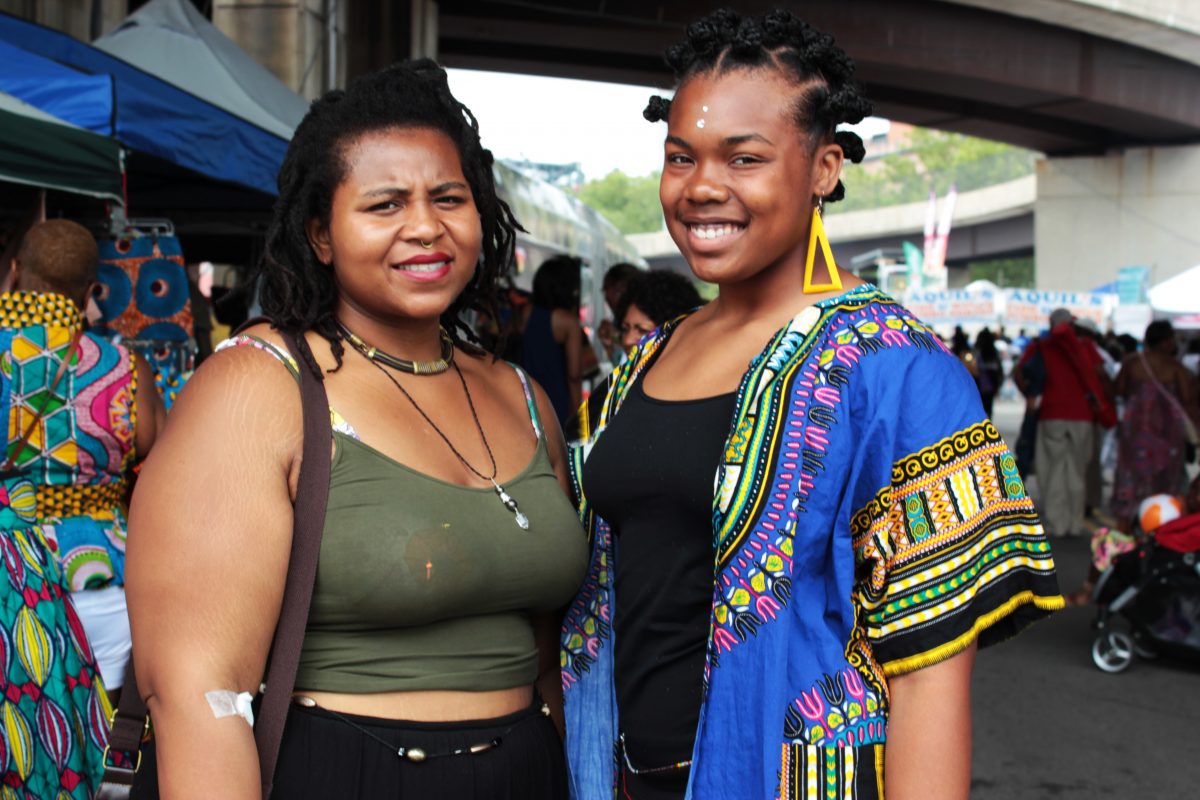 Shae McCoy
The Baltimore AFRAM festival, formally known as the African-American Heritage Festival, is now in its 41st year and will kick off at Druid Hill Park on August 12. Since 1976, the free festival has been a weekend filled with family fun, food, and performances from nationally acclaimed artists, but this year's event will be much different.
Mayor Catherine Pugh made an announcement in May that provided minimal details regarding the event, but disclosed that the traditionally two-day event at Camden Yards had been reduced to a 10-hour celebration at Druid Hill Park.
"AFRAM started in Druid Hill Park," said the mayor's director of communications Anthony McCarthy in an email. "It seemed a more appropriate venue given this year's focus."
Unlike other local events like Pride and Artscape, the Baltimore Office of Promotion and the Arts (BoPA) has no role in AFRAM—the mayor's office handles all planning and promotion.
Under former Mayor Stephanie Rawlings-Blake, the annual event was organized by greiBO Entertainment and boasted a large budget of more than $500,000 that supplied days of entertainment from nationally acclaimed acts. However, greiBO's contract ended in December placing full responsibility on Mayor Pugh, who plans to reduce the costs while focusing on making this year's event "a local celebration" featuring all regional entertainment, vendors, and city agencies.
"In a city that's mostly African American, the African-American festival is the only one to be dwindled down to save money," a Facebook user commented. "What sense does that make? What does it say to our children about who and what this city values?"
Although Pugh's Facebook page has been overflowing with opposition for her decisions, some understand her vision and are pleased with the changes.
"I love that AFRAM is back in the community! Druid Hill Park is perfect for family, it offers a lush green environment and easy access to the people who live in Baltimore," one resident commented. "Bringing AFRAM back into the city reminds our young people of the rich heritage they have, placing the celebration right in their neighborhood. Great choice Mayor Pugh."
Another person echoed similar thoughts: "Maybe she wants to redirect the trillions of dollars that were spent at Camden Yards and bring it back to the community. I believe that there is a method to this madness."
Amidst the backlash and concerns with the new location—current reconstruction, lack of parking, and minimal access to public transportation—the mayor's office released the less than star-studded artist lineup for the event on August 8. In a shift from recent years with acts like Common and Fantasia, this year's main stage will feature local artists like singer London Savoy and Baltimore rappers YBS Skola and Tate Kobang.
The celebration, albeit different, will remain the same in many ways—there will still be a health pavilion with free health screenings, an innovation village, a kids' village with games and face painting, and the Enoch Pratt Free Library book mobile and employment center.
"AFRAM is more than a festival," Pugh said in a promo video. "It is celebration of African-American life, music, and culture."