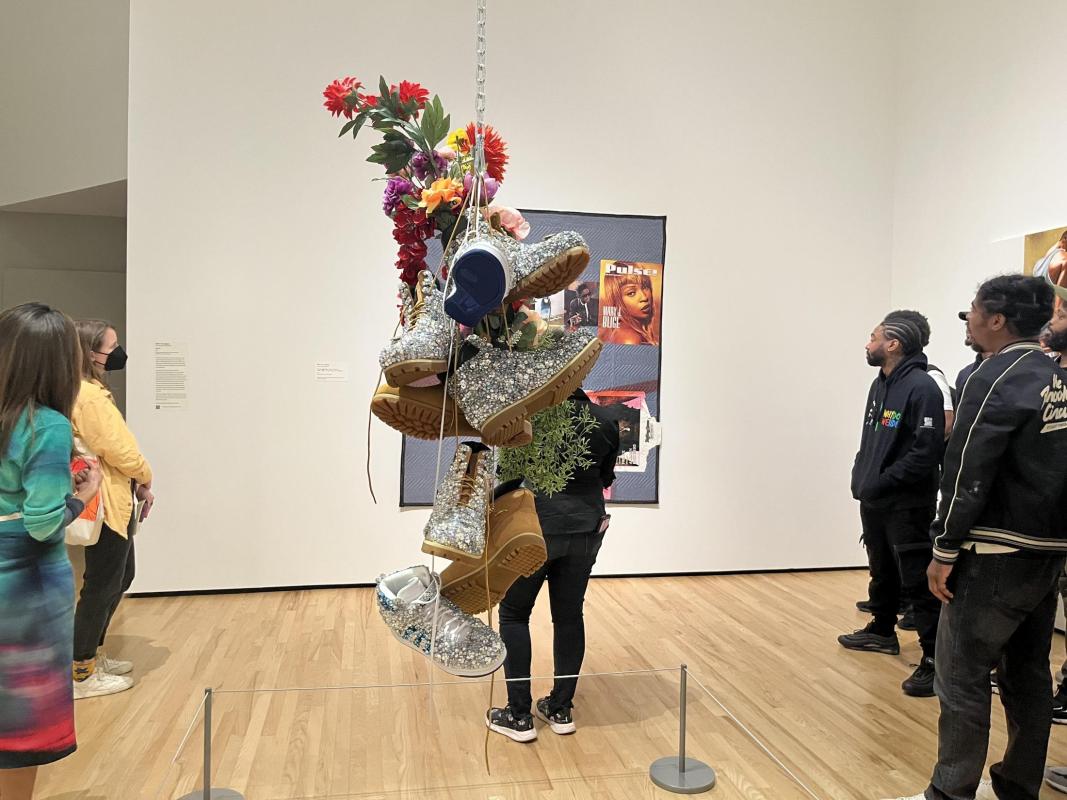 Devan Shimoyama. Cloud Break. 2022. —Photography by Grace Hebron
Upstairs, inside the Baltimore Museum of Art's Special Exhibition Galleries, sounds of rapping, nostalgic hip-hop, and muffled vocals fill the floor. Small groups are gathered around the front half of a repurposed, graffiti-marked police car, as well as a framed image of a man wearing a Tupac Shakur T-shirt. It's a new kind of exhibit for the BMA—one that is meant to break the stereotype of museums being quiet places. 
Co-curated by the BMA's new Dorothy Wagner Wallis director Asma Naeem and the museum's chief education officer Gamynne Guillotte, The Culture: Hip Hop and Contemporary Art in the 21st Century celebrates 50 years of of the genre's impact on storytelling, song, fashion, and performance.
The exhibit is on view at the BMA through July 16, when it will transfer to the Saint Louis Art Museum—which co-organized the display. The ticketed exhibit will be free and open to the public on family days scheduled for April 16, May 21, and June 18.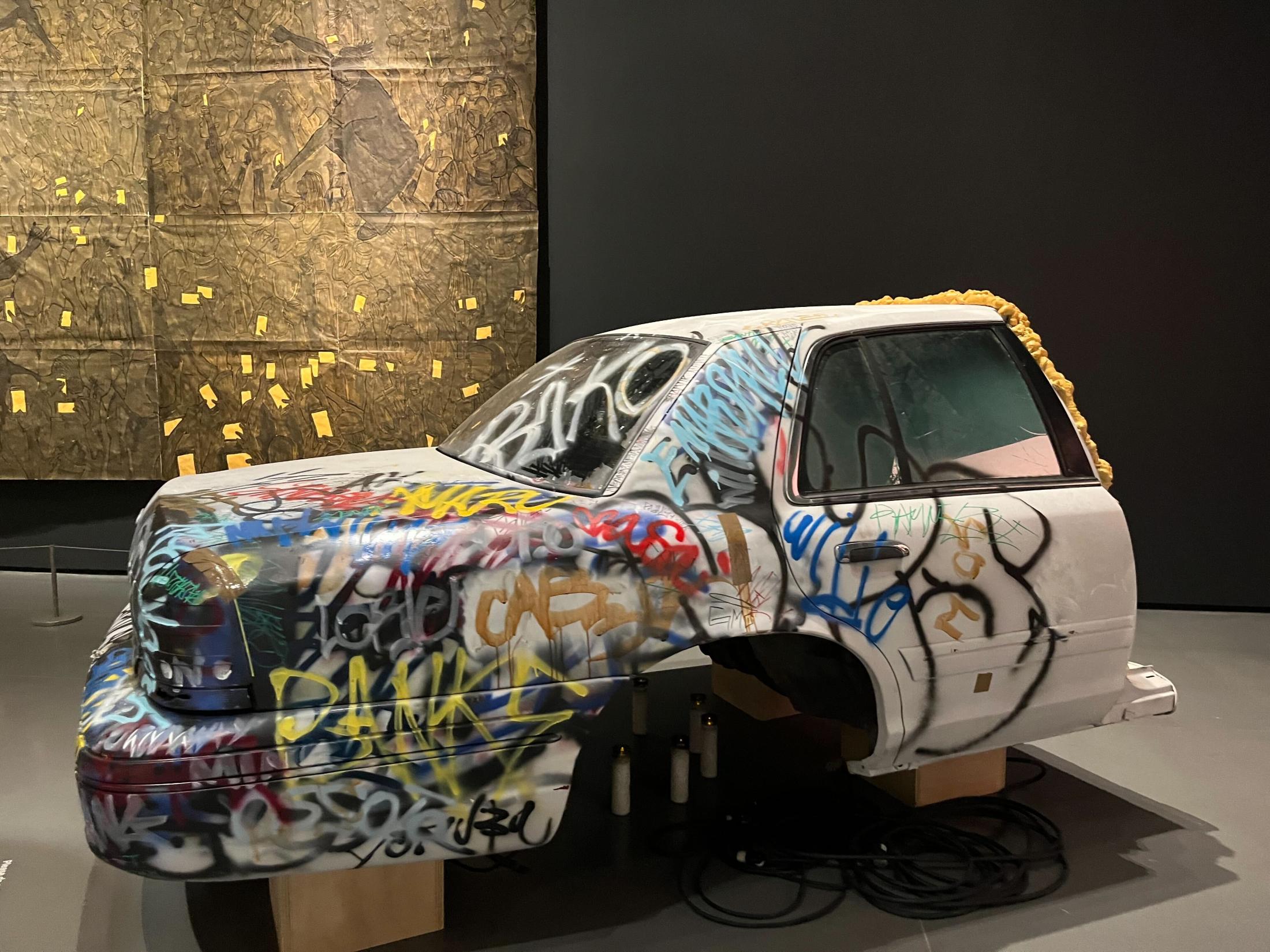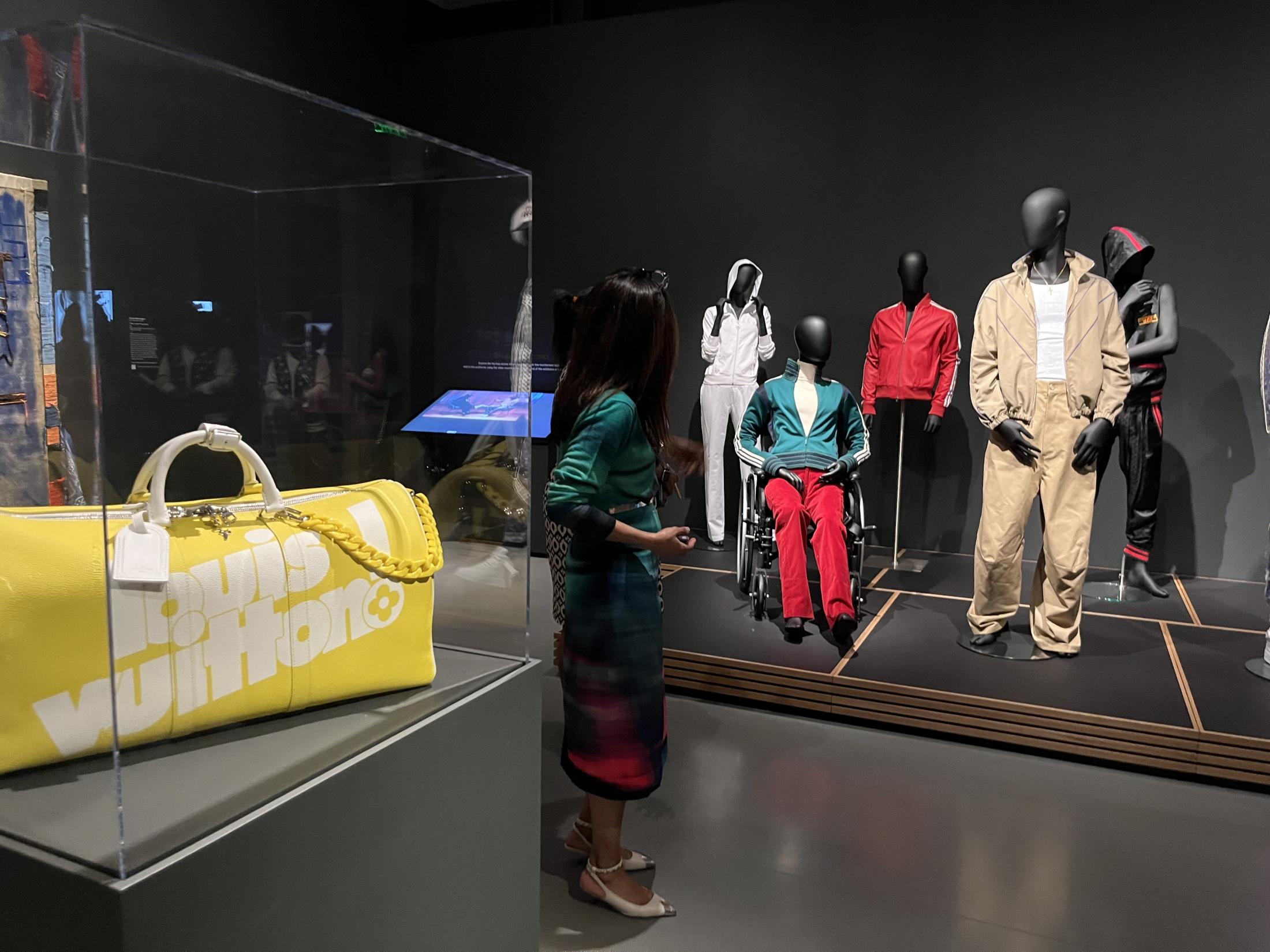 With mediums from audio and single-channel video to printed silk and oil paint on canvas, The Culture boasts more than 90 works—including some by Baltimore artists like Ernest Shaw, Joyce. J. Scott, Derrick Adams, Devin Allen, Megan Lewis, and Shinique Smith—culminating hip-hop's national and localized influences. 
Growing up in Baltimore as hip-hop was progressing, Naeem says its sounds were vital to her childhood and adolescent years, many of which were spent in dance clubs. She became a big fan of Tupac. "He created a whole body of work that continues to reverberate today," Naeem says. 
Guillotte, on the other hand, was brought up in Los Angeles and calls herself a "punk rock girl," but knew hip-hop was special. Even now, "When I watch a Khalil Joseph film or when I listen to Kendrick Lamar, I hear the sounds of the city that I know and love incredibly well."
With The Culture, Naeem and Guillotte hope visitors contemplate its various vessels of expression: "When you think of hip-hop, it's not just about painting, or sculpture, or graffiti," Naeem says. "You're going to see installation works and material culture. You're going to see everyday objects that folks in Black and Brown communities use to adorn themselves that we think are important."
Adds Guillotte: "The balance of figuration and abstraction is really interesting with this show. We knew that we needed to have [certain] faces and people in the forefront to be recognized. But there's also so much abstract and non-narrative work that will be really surprising." 
Above all, the curators hope The Culture sheds new light on the magnificence of the genre. "Hip-hop is only just 50 years young," Naeem says. "It's changed the world and created a whole new understanding of what art can be."
Though there are so many powerful works to absorb, below, we list six can't-miss pieces to check out when you visit: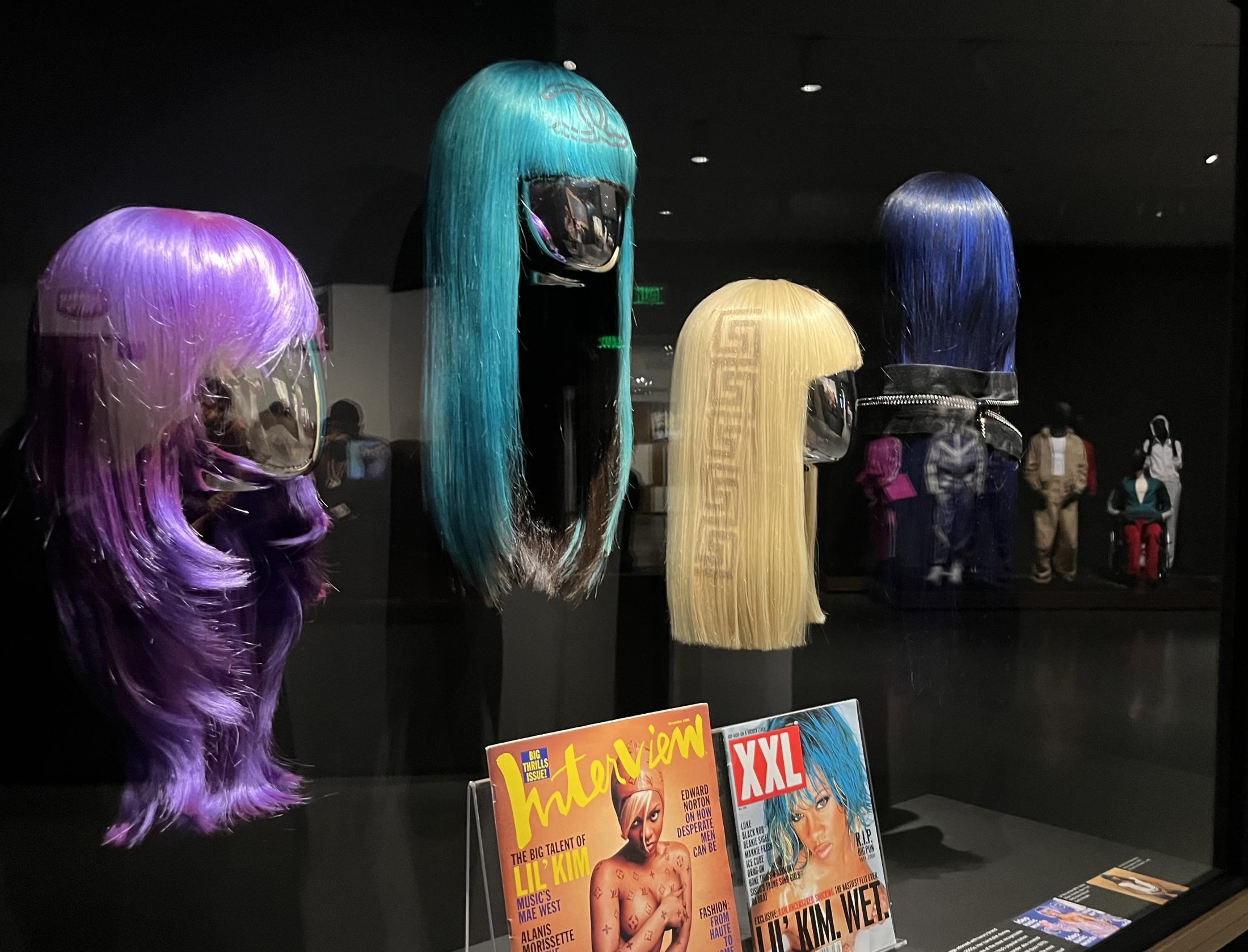 "Lil' Kim's Wigs"
Celebrity hairstylist Dionne Alexander created these replicas of the iconic pastel wigs that she made for Lil' Kim more than 20 years ago—some of which made appearances on MTV's red carpet.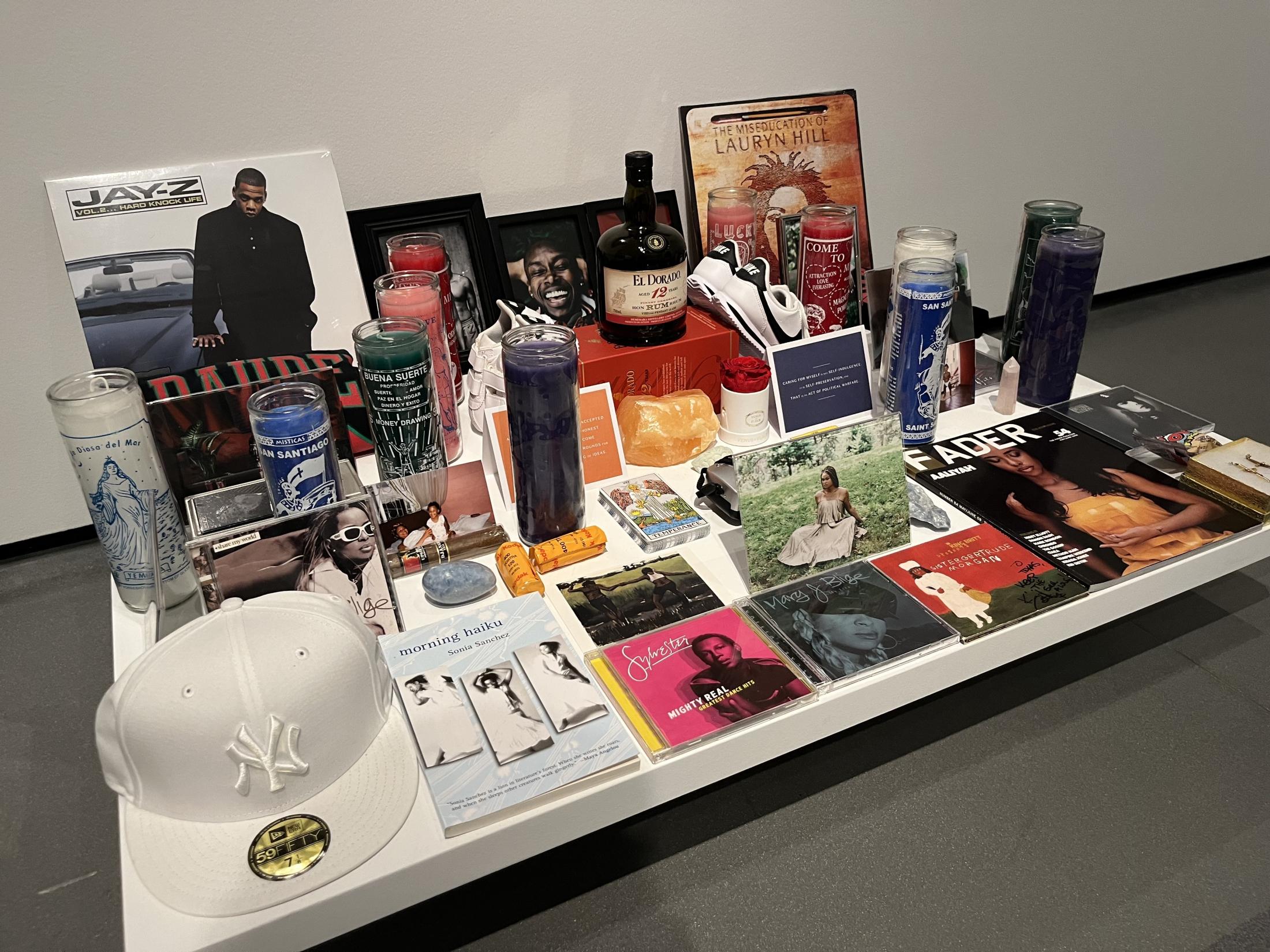 "Untitled"
CDs, candles, vinyl records, tarot cards, shoes, magazines and crystals (all mementos of the renowned Brookyln photographer) were arranged by hand. The display is his own intimate portrait of a lifetime full of memories in hip-hop.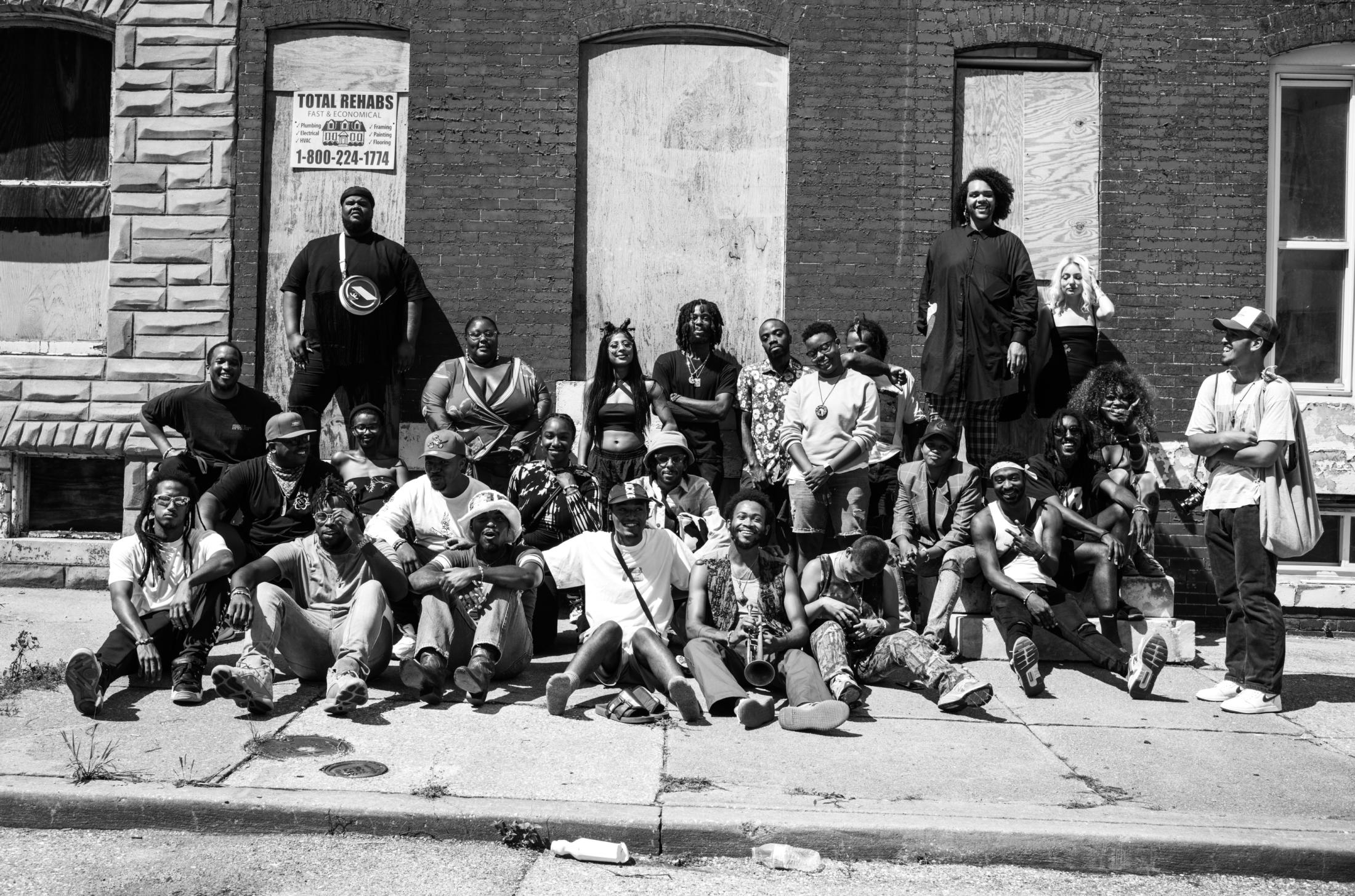 "You Can't Raid the Sun"
"You can't stop us. We gon shine forever," the homegrown photographer said of Baltimoreans, before treating crowds to local dancing demonstrations (think: The Spongebob) on a recent visit. With this piece, "I wanted to highlight the people who inspired me," Allen says.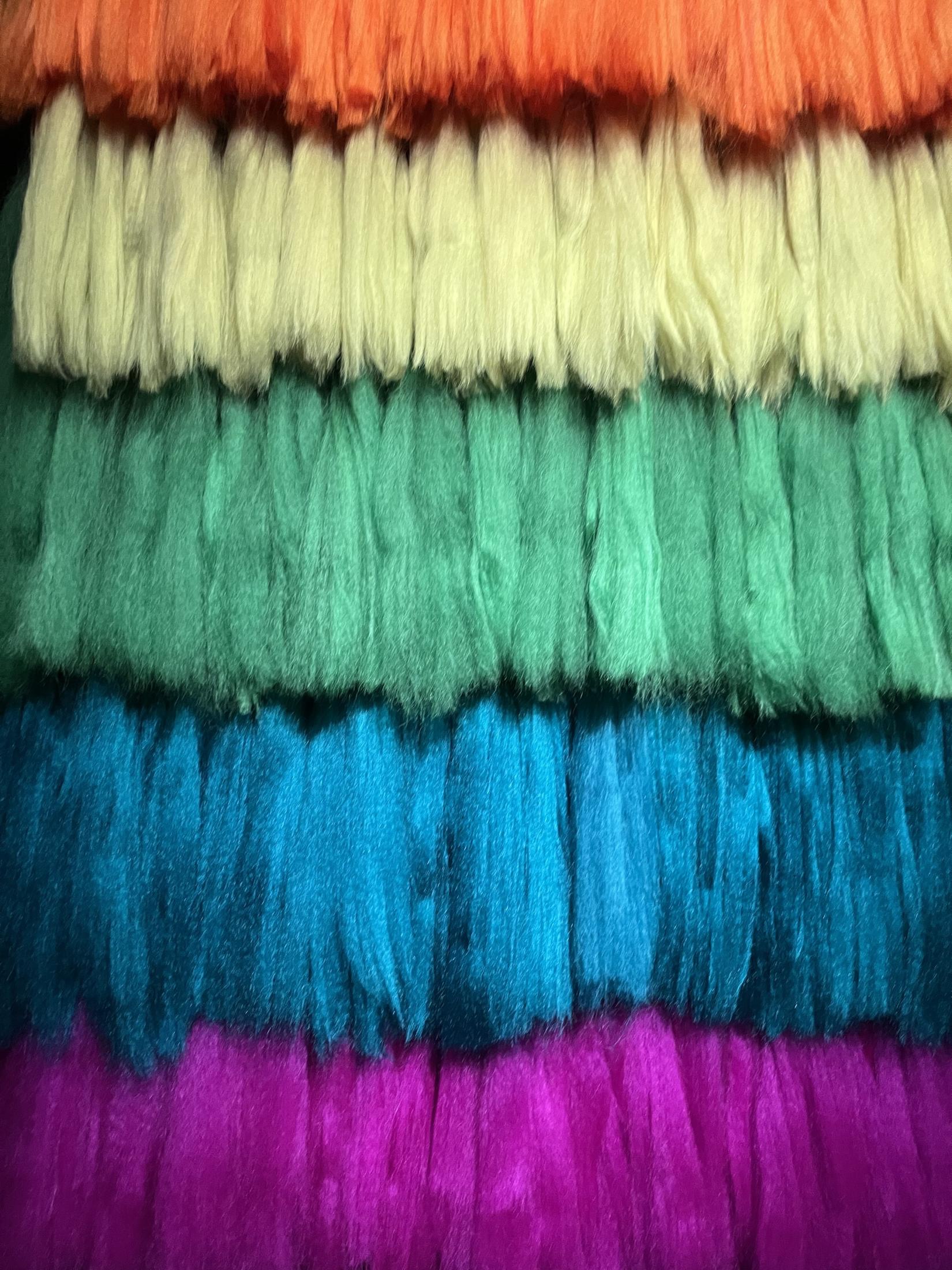 "Auntie fawn on tha 6"
The ruffled, rainbow pattern of synthetic hair on wood, arranged by Los Angeles-based artist Lauren Halsey, represents the concept of adornment, via wigs, as paramount to hip-hop culture.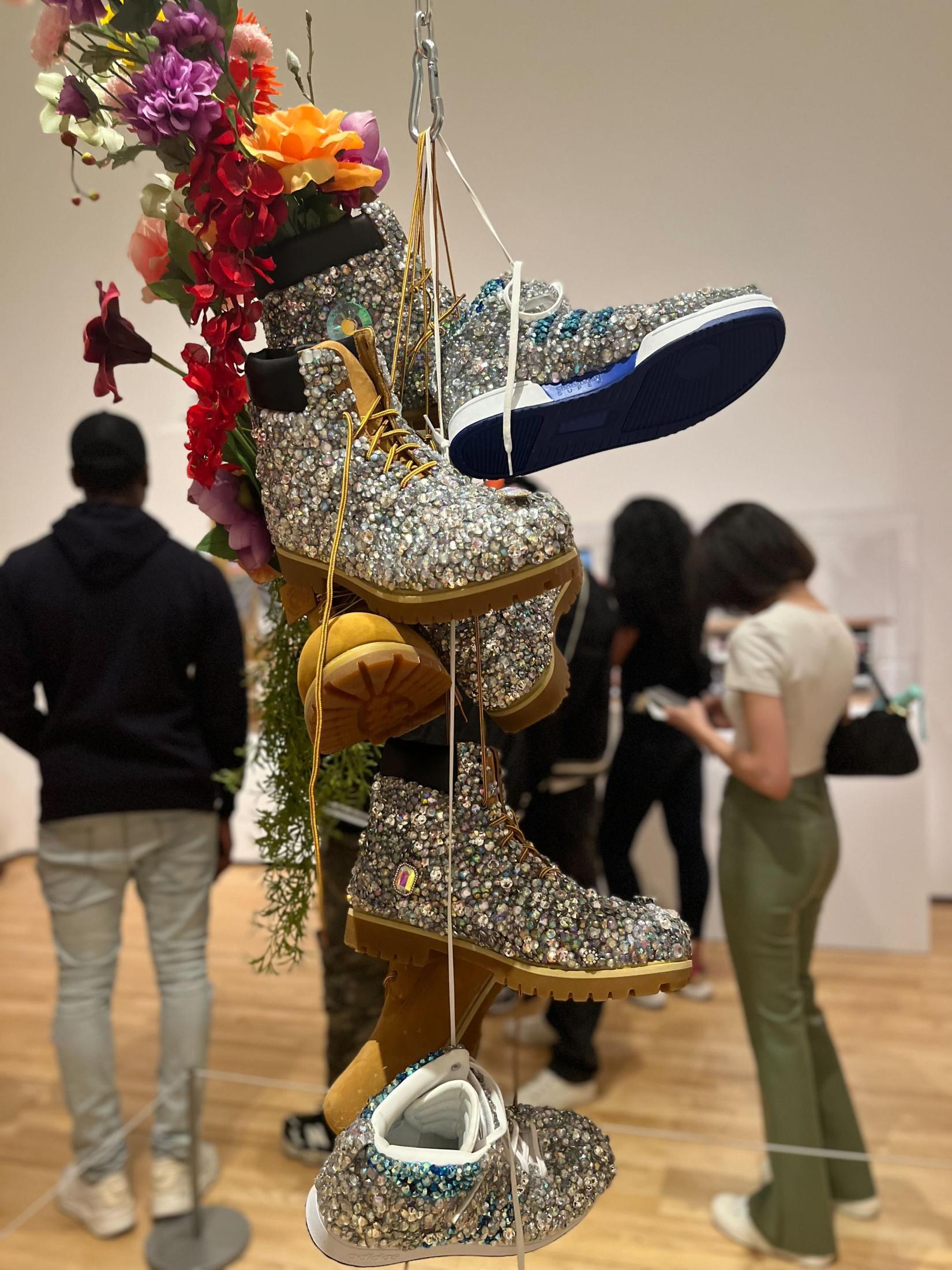 "Cloud Break"
This flashy, floating fixture by the Philadelphia contemporary art visionary is proof that any conversation about hip-hop would be incomplete without mentioning Timberlands. Rhinestone-covered Timbs, to be exact—which are entwined with silk flowers and hang over coated wire.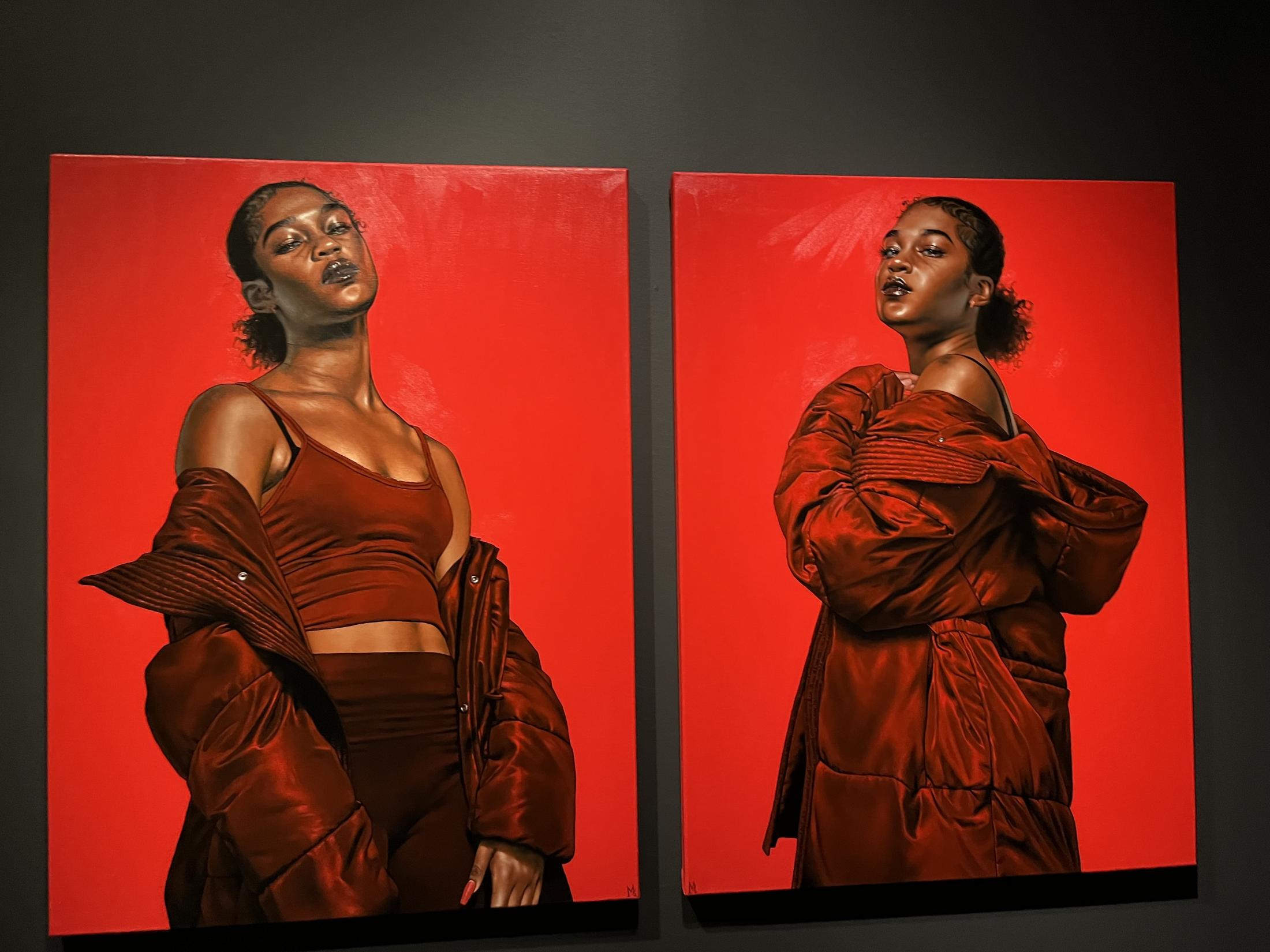 "Open" and "Closed"
Dewy, bright self-portraits by the Baltimore-based MICA grad are reflective of the ways that clothing aids us in revealing and concealing. Ikegwu's puffer jacket and all-red ensemble are nods to hip-hop fashion.