The List: May 2023
From Preakness to Brew at the Zoo, here are the events to pencil in this month.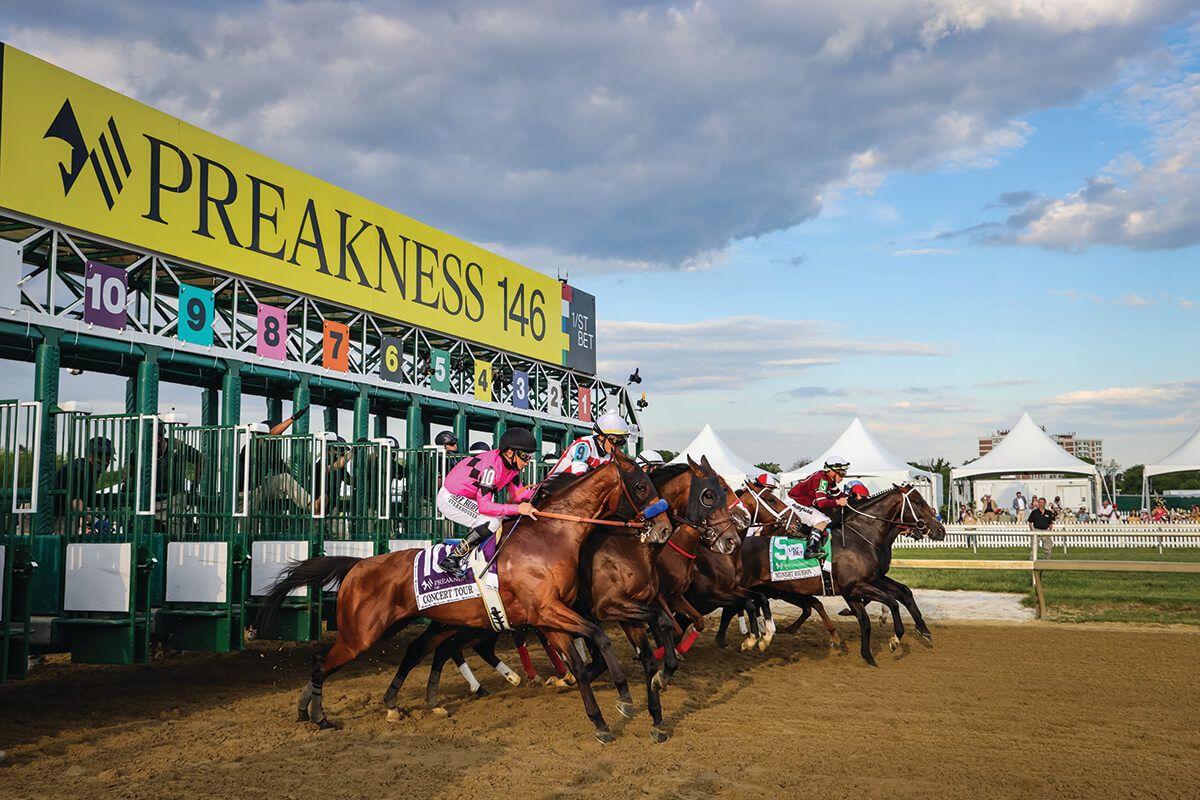 5/19-20: PREAKNESS
With ladies sporting statement-making hats, citrusy black-eyed Susan cocktails, a rowdy infield, and a sea of speedy horse hooves on a quest for glory, Preakness weekend is as synonymous with Baltimore as blue crabs—and a treasured springtime ritual. Now in its 148th year, the second jewel of horse racing's Triple Crown will sweep into Pimlico Race Course on May 20, preceded by Black-Eyed Susan Day races on May 19.
For the second year in a row, the infield celebration has been reimagined as Preakness Live, a festival reflecting Baltimore's dynamic art, cuisine, and culture, this time featuring Grammy Award-winning singer Bruno Mars. As a bonus, Preakness ticket holders have the option to take part in two new luxury experiences, featuring gourmet eats, premium beverage packages, preferred parking, executive restroom access, and top-notch racetrack viewing spots. Pimlico Race Course. Times vary. $203-900.
5/2: PAINT YOUR PET
Pre-register ahead of time to paint a (pre-sketched by a pro) portrait of your furry friend in Locust Point. Diamondback Brewing. 6:30 p.m. $40. 
5/3: BILLY IDOL
The "Dancing With Myself" singer and punk icon makes a stop in Baltimore this month. Rams Head Live! 8 p.m. Starting at $95. 
5/4: TINDER LIVE!
Host Lane Moore projects the dating app onto a giant screen and swipes profiles before a live audience. Baltimore Soundstage. 8 p.m. $20-30. 
5/4-8: WORLD DANCE FESTIVAL
Spend four days at Hilton Baltimore with dancers and instructors from around the globe. Hilton Baltimore Inner Harbor. Times vary. $140-269.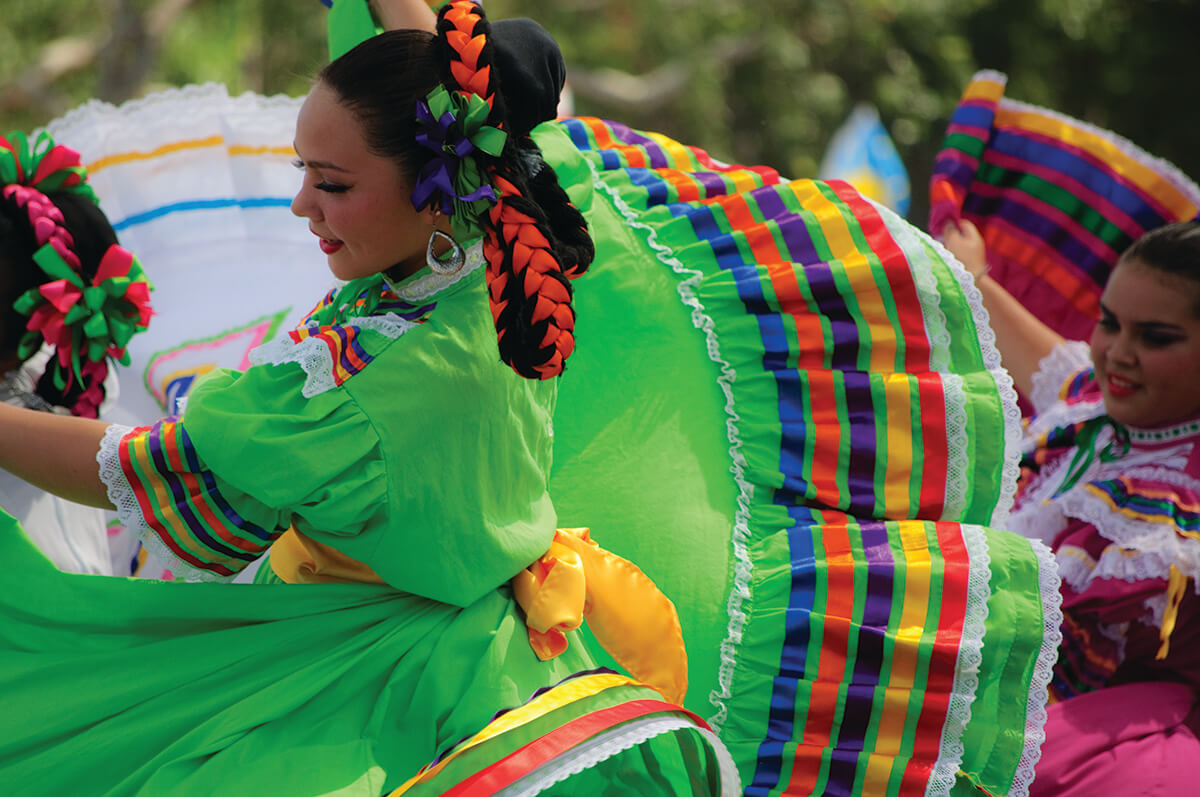 5/5-6: CHARM CITY BLUEGRASS FESTIVAL
In its tenth year, the beloved jamboree puts acts like Caleb Stine, Cris Jacobs, and The Steel Wheels in the spotlight. Union Craft Brewing. Times vary. $59-169. 
5/5-6: FLOWER MART
This annual Mount Vernon bash brings lemon sticks, small vendors, and big blooms out to the monument. Mount Vernon Place and Washington Monument. Times vary. 
5/5-6: SUPER SCIENCE SLEEPOVER: REVENGE OF THE FIFTH
At the Science Center, tap into the "dark side" with an IMAX documentary, rocket launching, and a chance to build a hovercraft. Then snooze in the exhibit halls at lights-out. Maryland Science Center. 5:30 p.m.-9 a.m. $45-50. 
5/6: DARK SIDE OF THE MOON 50TH ANNIVERSARY SHOW
Join Towson radio station WTMD for an homage to the iconic Pink Floyd album with band Several Species. 34 Market Place. 7:30 p.m. $20-35. 
5/6: FREE COMIC BOOK DAY
Starting at noon, visit Atomic Books in Hampden to browse close to 50 free titles, and take one home. Atomic Books. 12 p.m. 
5/6: HIGHLANDTOWN ADULT PROM
Relive the best night of your high-school-aged life as you boogie to hits from the '70s on. Tiffany East Catering. 7-11 p.m. $70. 
5/6: KINETIC SCULPTURE RACE
Feast your eyes as effervescent, human-powered floats take on Charm City at this annual AVAM event. American Visionary Art Museum. Times vary. 
5/6: SPRING PUNK ROCK FLEA MARKET
Go shopping at Ottobar for retro trinkets, vinyl, jewelry, clothing, and potentially cursed artifacts. Ottobar. 11 a.m.-4 p.m.
5/7: I LOVE SOBO DAY
Celebrate South Baltimore with local makers, food vendors, community resources, and a load of fun for little ones. Baltimore Museum of Industry Pavilion. 9 a.m.-2 p.m..
5/9: LIZZO
Joined by guest Latto, the "Juice" singer will make a stop at CFG Bank Arena with her woodwind chops and fierce vocals. CFG Bank Arena. 8 p.m. Prices vary. 
5/9-14: SIX THE MUSICAL
Groove with Henry VIII's six wives and watch as they recount historic heartbreak at the Hippodrome. Hippodrome Theatre. Times and prices vary. 
5/10: 33 1/3: THE BEACH BOYS: PET SOUNDS
Join local music lovers to talk 33 1/3 Volume 19: Beach Boys Pet Sounds and revisit the iconic album. Atomic Books. 6 p.m. 
5/12: COFFEE SHOP CONCERT SERIES FEATURING FOLA
John Tyler hosts this Friday night experience at Hampden cafe Good Neighbor, with vocals brought by Fola. Good Neighbor. 6:30 p.m. Free-$5. 
5/12: LIARMOUTH BOOK SIGNING
Baltimore filmmaker John Waters will sign copies of his debut novel at Atomic Books. Atomic Books. 7 p.m. 
5/12-14: BALTIMORE BIRDING WEEKEND
Take guided bird-watching field trips all over Charm City as part of this award-winning springtime event. Patterson Park Audubon Center. Times and prices vary.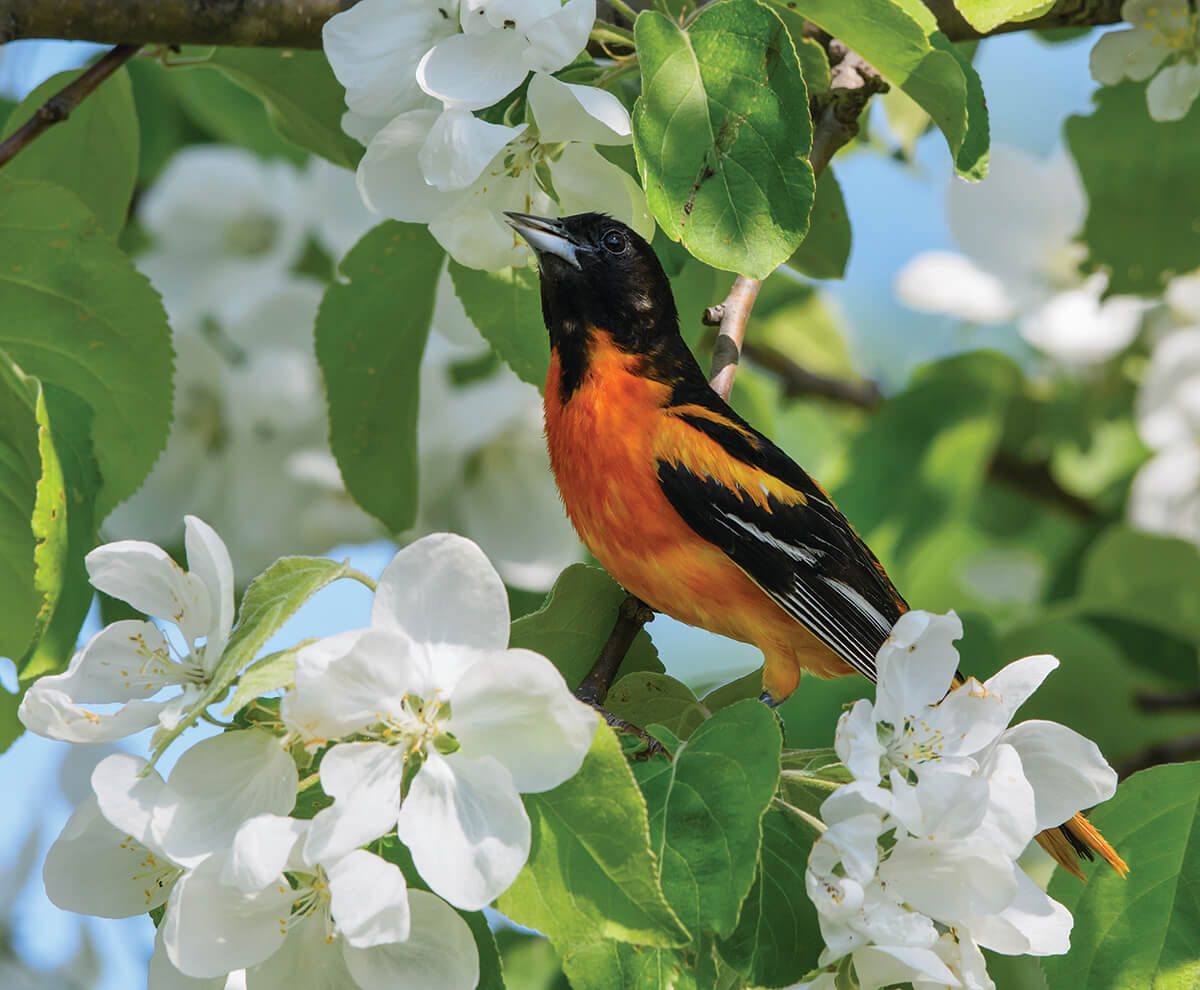 5/13: PLANT DAD, MICAH E. WOOD, NAE
These three dynamic, young Baltimore musicians bring their talents to the outdoor stage at Current Space. Current Space. 6 p.m. $12-15. 
5/14: ANITA BAKER
The vocal powerhouse who brought us "Sweet Love" hits the CFG Bank Arena, marking more than 40 years in showbiz. CFG Bank Arena. 7 p.m. Prices vary.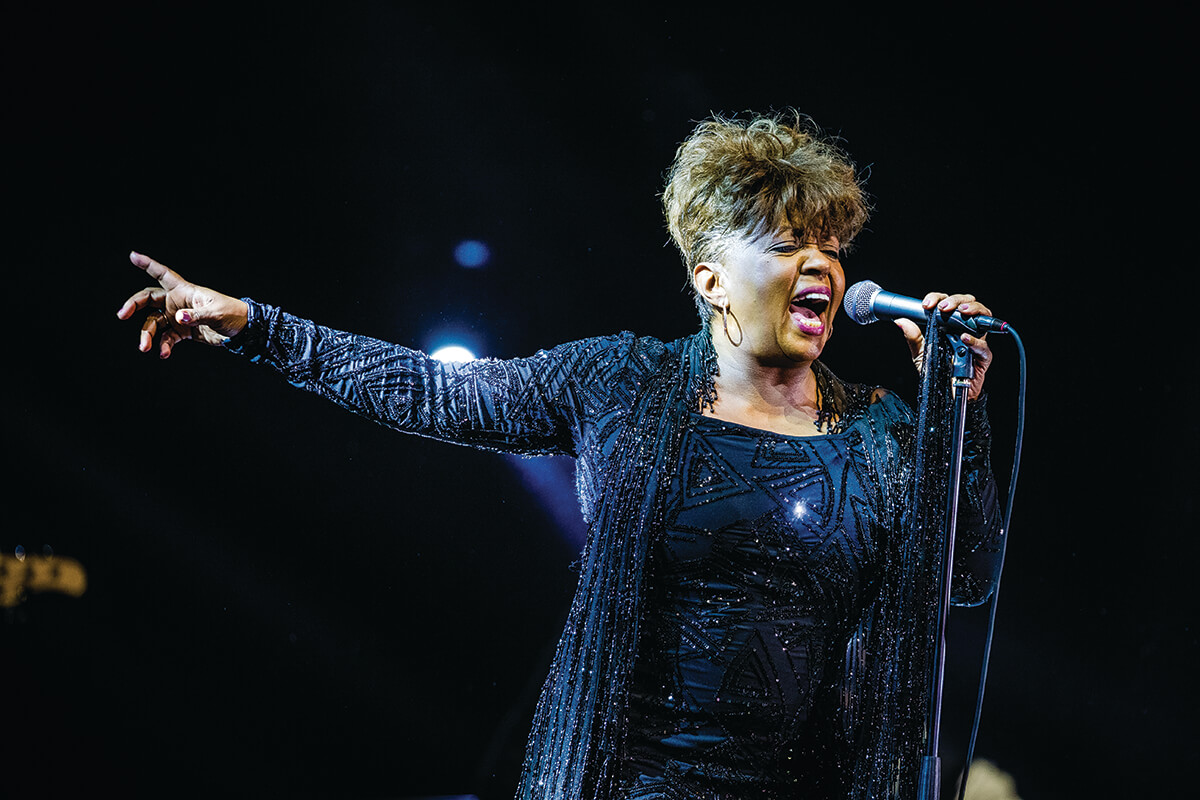 5/14: IMANI WINDS
The two-time Grammy-nominated wind quintet brings innovative melodies to Baltimore. Shriver Hall. 5:30-8:30 p.m. $10-44. 
5/18: MUSHROOM GROW KITS WITH BALTISPORE
Tap into the mysterious and tasty world of mushrooms, and receive materials to grow your own at home. Enoch Pratt Free Library. 6 p.m. 
5/19-20: HOT BITS
In Highlandtown, this trauma-informed, sex-positive, queer porn film fest honors underrepresented bodies. Watch short erotic films, catch live performances, and check out on-site vendors. Creative Alliance. Times and prices vary. 
5/20: BLACK CHERRY PUPPET SLAMWICH
Black Cherry Puppet Theater's famous "Puppet Slamwich" variety show brings whimsical adult content to Current Space. Current Space. 5-11 p.m. Price TBD. 
5/20: CRANKIE FACTORY
The old-time art of storytelling using scrolls of artwork in a lighted box brings its magic to Monkton. Manor Mill. 7 p.m. $20. 
5/20: OLD PRO OPEN
The East Coast's largest mini golfing tournament returns to Ocean City with crisp local beer and cool prizes. Old Pro Golf. $30. 
TO 5/21: HARVEY
This take on the classic play features a man and his best buddy: an imaginary rabbit. Everyman Theatre. Times and prices vary.
5/21: FESTIVAL OF DOGS
Watch as gifted local pups show off their talents and compete with other furry friends. Plus, catch a Yappy Hour with live music, food, and beverages. Proceeds benefit Johns Hopkins University Museums. Evergreen Museum & Library. 2-6:30 p.m. $10-50. 
5/21: BALTIMORE BIRTH FESTIVAL
In Patterson Park, find local support outlets to help with all things pregnancy, postpartum life, and parenthood. Plus enter a raffle for the chance to win some parenting and baby gear. Maryland Families for Safe Birth. 10 a.m.-3 p.m. Free-$30.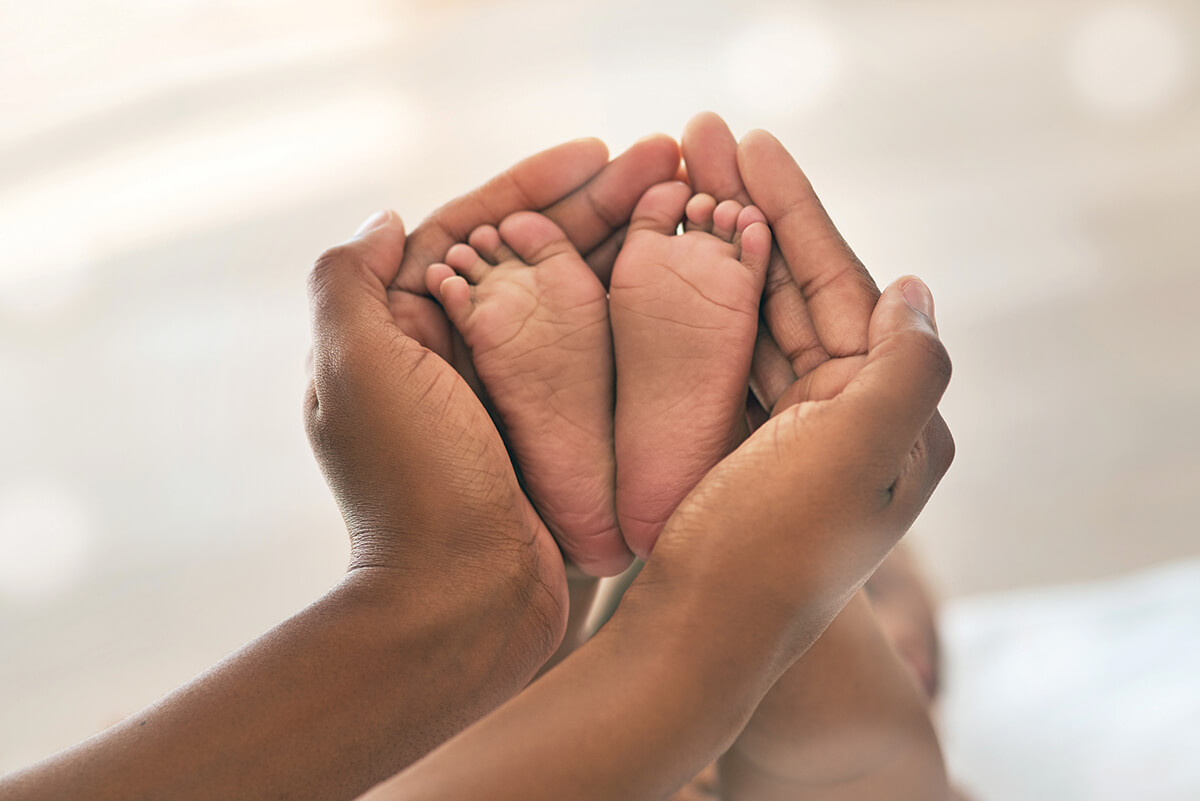 5/24: BROWN LECTURE SERIES: STACEY ABRAMS
The political force, lawyer, author, and activist speaks about her latest thriller, Rogue Justice, at Enoch Pratt. Enoch Pratt Free Library. 7 p.m. Price TBD.
5/25-28: DELFEST
The family-friendly, down-home music festival returns to Cumberland with acts including Kitchen Dwellers. DelFest. 10 a.m. $35-500. 
5/26: BLINK 182
The band behind hit "All The Small Things" stops in Baltimore as part of their anticipated world tour. CFG Bank Arena. 7:30 p.m. Prices vary. 
5/26-29: BALTICON 57
The four-day science fiction lovers' bash brings authors, publishers, live streamers, cosplayers, and more to Baltimore. The Renaissance Baltimore Harborplace Hotel. $34-95. 2-4 p.m. 
5/27: BALTIMORE BUBBLE PARADE
In its seventh year, this Riverside Park Party features bubble-blowing, ice cream, funky DJ beats, fun photo-ops and costume competition fun. Riverside Park. 12:30 p.m. 
5/27: BREW AT THE ZOO
Endless libations, live tunes, food truck eats, and adorable critters mark The Maryland Zoo's biggest annual fundraiser. The Maryland Zoo in Baltimore. 1-7 p.m. $30-100. 
5/30: BEWARE THE WOMAN
Award-winning author Megan Abbot chats her latest spooky fiction work in Remington. Greedy Reads Remington. 7 p.m. 
TO 7/16: THE CULTURE
With upwards of 90 works of art, this chatter-generating BMA showcase commemorates the 50th anniversary of hip-hop. Baltimore Museum of Art. Times vary. Free-$15. 
TO 9/4: AFRO-FUTURIST MANIFESTO: BLACKNESS REIMAGINED
With works by Monica Ikegwu, M. Scott Johnson, Delita Martin, Arvie Smith, Felandus Thames and others, this Reginald F. Lewis Museum showcase explores Blackness in relation to such concepts as technology and freedom. Reginald F. Lewis Museum. 10 a.m.-5 p.m. $9-12.