How Creative Alliance is Keeping Art Alive Through COVID-19
Highlandtown's hallowed venue moves programming outside and online.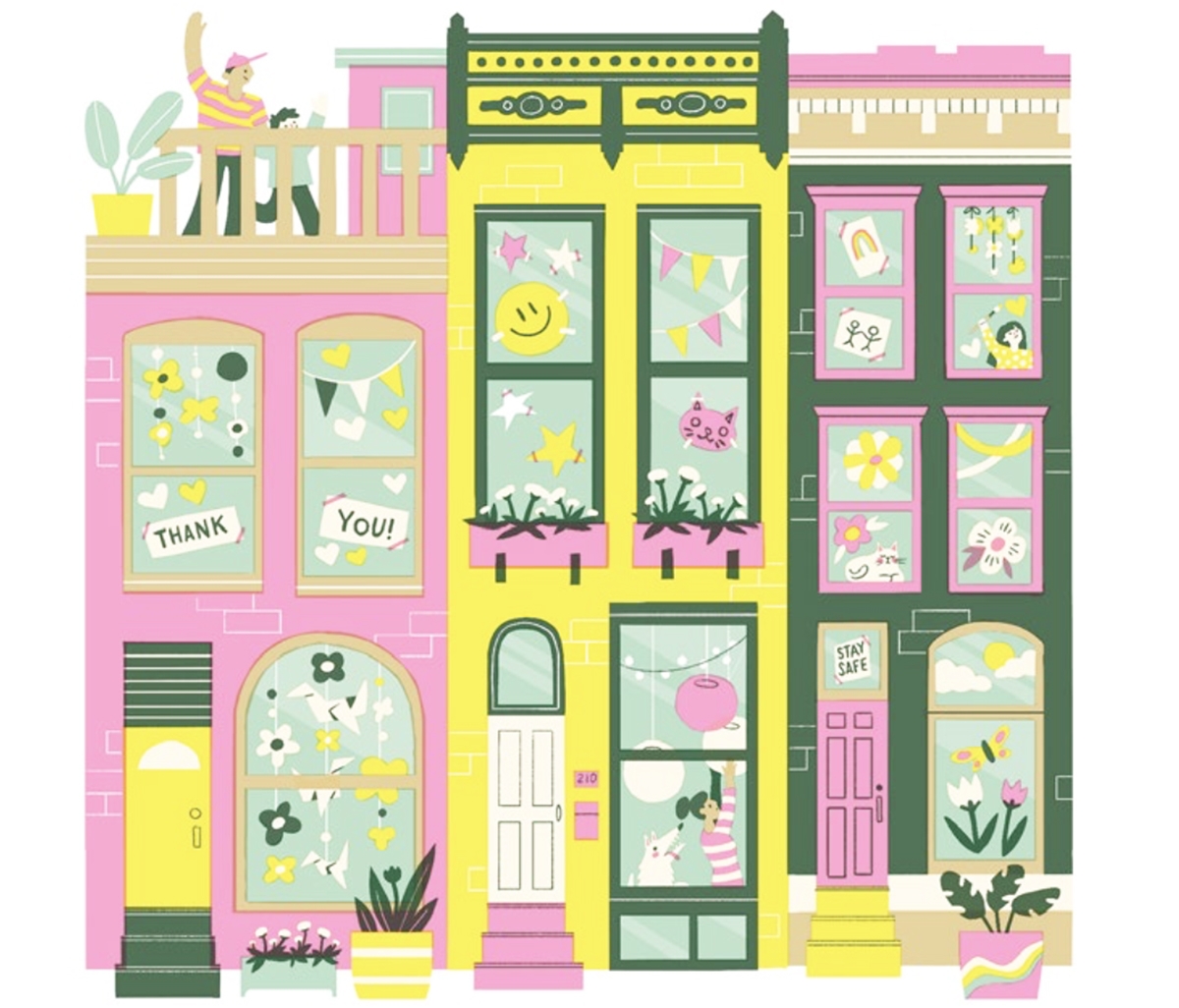 On March 16, the Creative Alliance marquee signaled changes afoot for the Baltimore arts community. Instead of its usual lineup of jazz concerts, burlesque acts, comedy nights, and film festivals, the square black letters simply read: "Wash your hands! Support local artists! Fly a kite!"
Like other arts spaces across the city and state, the Highlandtown institution, known for its eclectic, diverse events and exhibits over the last 25 years, had closed its doors due to the arrival of coronavirus. "What used to be this vibrant place was suddenly so quiet," says communications director Heather Keating.
What's a venue to do when it can no longer host crowds inside its gallery or theater? Almost immediately, they had their answer: Move outside—and online—but it didn't come without soul-searching.
"The truth is, it's been hard," says performance director Josh Kohn. "We've had two decades to figure out how to create these beautiful moments on a stage with great sound and wonderful lights and suddenly that didn't exist anymore. But we've been moved by the way Baltimore has come through with energy, love, and financial support. It encourages us to keep going."
Aimed at keeping audiences engaged and artists employed, outside-the-box offerings were quickly rolled out, like a Sidewalk Serenades outdoor concert series, followed by weekly drag storytimes on Facebook Live, weekend quarantine dance parties on Zoom, monthly CSA-like art deliveries, and an ongoing neighborhood window gallery.
"What we've really learned from this experience is that adaptation is creativity," says executive director Gina Caruso.
As Maryland slowly reopened in late May, Creative Alliance was in the stage of thinking about what meaningful programming might look like after COVID-19. In the months ahead, they're investing in streaming technology, weighing options for limited audiences, and still coming up with new ideas every week.
"We're having a lot of conversations about what it means to reopen as an arts organization," says Kohn. "How can we fit our creative vision into these new paradigms that are ever-shifting? This new world, as limiting as it has been, is also super freeing."