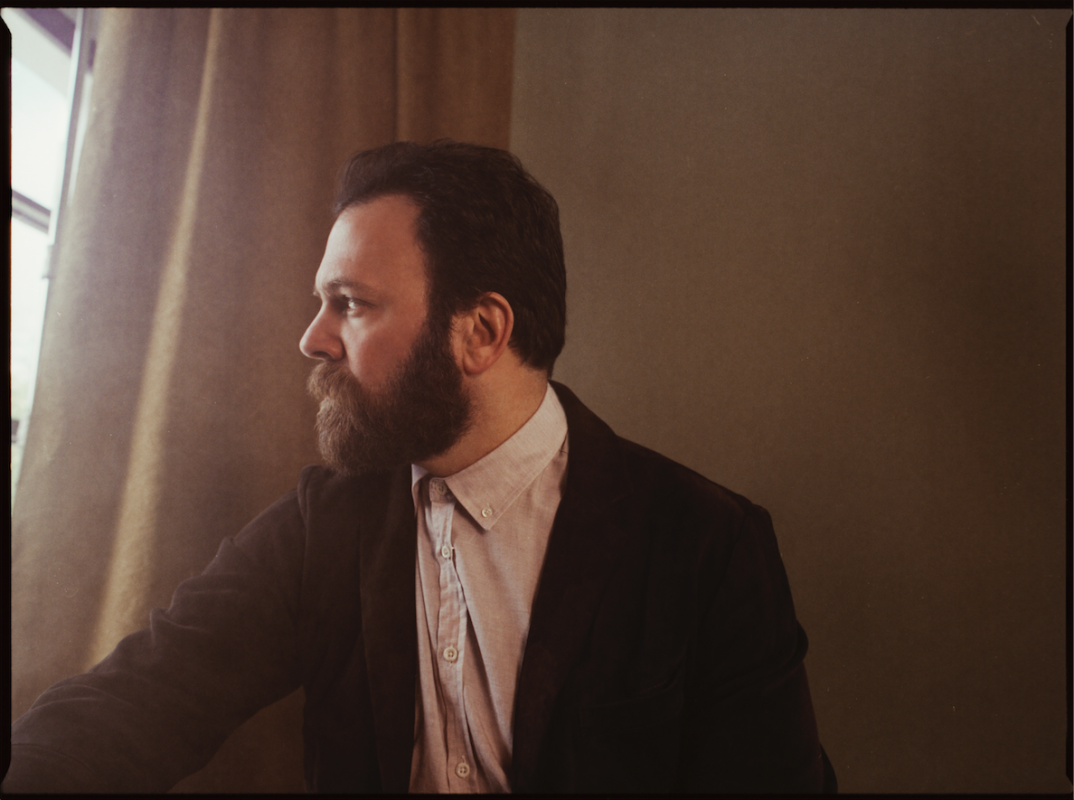 Photography by Alysse Gafkjen
We think we could safely say that Cris Jacobs is the man responsible for inspiring the acoustic music revival that's taken over Baltimore.
First, there was his bluegrass group Smooth Kentucky, in the early aughts, sparking a rebirth of that old-time sound. Then, there was the jam band, The Bridge, which garnered a loyal local and national following. Eventually, Jacobs struck out on his own and became a rising star as a solo act, revered by the likes of NPR, The Washington Post, and Rolling Stone.
But back here in Baltimore, he'd helped inspire other Americana musicians to grab their instruments and make their mark, and today, a growing brood of roots-based artists are forging their own community. To this day, among this sect of the city's music scene, you could say he plays lead guitar.
But all of that to say, Jacobs is no longer the man he used to be. In fact, in the years since his last record, Dust To Gold, he's gone on to tour all over the country, perform with idols like Willie Nelson and Phil Lesh, and most recently, become a father. All of those changes appear in his accomplished new album, Color Where You Are, which is about finding success on his own terms, becoming a family man, and fighting for a better world.
Before his release show at the Union Craft Brewing on April 12, we talked to the artist about his growing clan, being a second-generation Grateful Dead fan, and feeling at home in Baltimore.
---
Tell us about the title.
It's a lyric from the song "Painted Roads." It struck me as an overarching theme or common thread, about accepting the moment and trying to create beauty in whatever circumstance that you're in, with whatever you're working with.
You've been a working musician for years now. When you're writing albums and performing and touring, is it difficult to be present like that?
The challenges grow all the time and change and evolve. This record was my first experience trying to write a record while being a parent and touring musician at the same time. Both of those activities are quite time consuming, you know. But it was a good exercise in really sharpening my focus and paying attention to what it was that I was trying to do and not taking the moment or words or songs for granted. In years past, it was easier for me to say, 'Oh, I'll get back to this one later,' and then I end up with 50 unfinished songs or half-baked ideas because the initial inspiration wasn't there when I got back to it. This time around, I really forced myself to stay in the chair and focus on what it is what I was trying to say.
How did being a new parent play into that as well?
The weight of everything is different now, compared to years past, when it was really just me. There was a lot of heavy emotion coming into this process, thinking about the current sociopolitical climate and how it might affect my family in the future. I wasn't trying to write a political album by any means. But it was fueled by all that and how it affected me, and made me feel about the world, and the world for my daughter.
At the same time, there seems to be a certain brightness to several of these songs.
I realized that after the fact. It wasn't intentional. I think it was just generally the direction that I was headed toward. What felt naturally right was a brighter, uplifting sound. Maybe it was because I needed it, or because people needed it. Maybe there's too much darkness in the world and I was trying to go the other way.
That being said, do you feel like you delved deeper with your songwriting on this record?
I would say so. I'm evolving as a writer all the time, and on this record, I went some places I hadn't gone before lyrically. I feel like I dug down another level in my own lyrics and was more intentional. When lyrics don't matter as much, there's a lot more leeway. When you're writing about things that matter, it's important to really try to focus on the nuance of what you're trying to say. It all goes back to the gravity of life. There's more at stake in my world these days, having a family and seeing everything that's going on around me. I want to protect my family and provide a good life for my daughter and stay sane myself in this crazy world. It all matters more.
In addition to starting a family, you've also shared the stage with some major legends and influences over the last few years. What was that like, besides awesome?
There's been a lot of awesome stuff. Most recently in the awesomeness was playing the Hollywood Bowl with Phil Lesh. That was just a totally surreal experience. The Grateful Dead is probably the band that set me off in the direction of being a musician. I picked up a guitar when I was 15 years old and went to my first Grateful Dead concert and sort of went down the rabbit hole from there. And then to get a call as I'm mowing the lawn one day, literally, and it's him asking me if I wanted to come out and be a part of this festival with Willie Nelson and Sturgill Simpson. It was definitely one of those moments and what made it even cooler was that both of my parents have always been huge Dead Heads like my whole life. My dad came out with me and got to experience it and see me play with Phil. It's just one of those full-circle life experiences where you kind of feel like everything is aligned.
What's it like coming back to Baltimore after all that?
Baltimore is home. It always has been. I've moved away and visited lots of other places, but there's no place like it for me. I have so many roots here. And it's been the fuel that's kept me going a lot of times throughout my career. I just love Baltimore. I love the people. They are who they are. It's not a place anyone goes to be discovered or to climb any industry ladder and be something they're not. I've always taken pride in being the "Baltimore guy." I meet people and tell them where I'm from and always get like an, "Oh, wow, really, you still live there? " You're damn right I do. I take pride in this city. I take pride in that I'm not a "Nashville guy" or an "L.A. guy." I'm just me. And that's how people are around here.
Speaking of homes, you'll be releasing your album at another second home, Union Craft Brewing. What can you tell us about the show?
It's just such a cool Baltimore moment for me because the Union guys are some of my closest buddies. I went to college and lived together with [Union co-owner] Jon Zerivitz and we have remained super tight. I remember him sitting on his couch, having a beer, and saying, "You know, I think I wanna open a brewery with these guys," and here they are. What they've done is just incredible. So, to be able to have a sold-out show there for the new record with all my friends in a brewery started by my friends, it's a very prideful Baltimore moment for me.