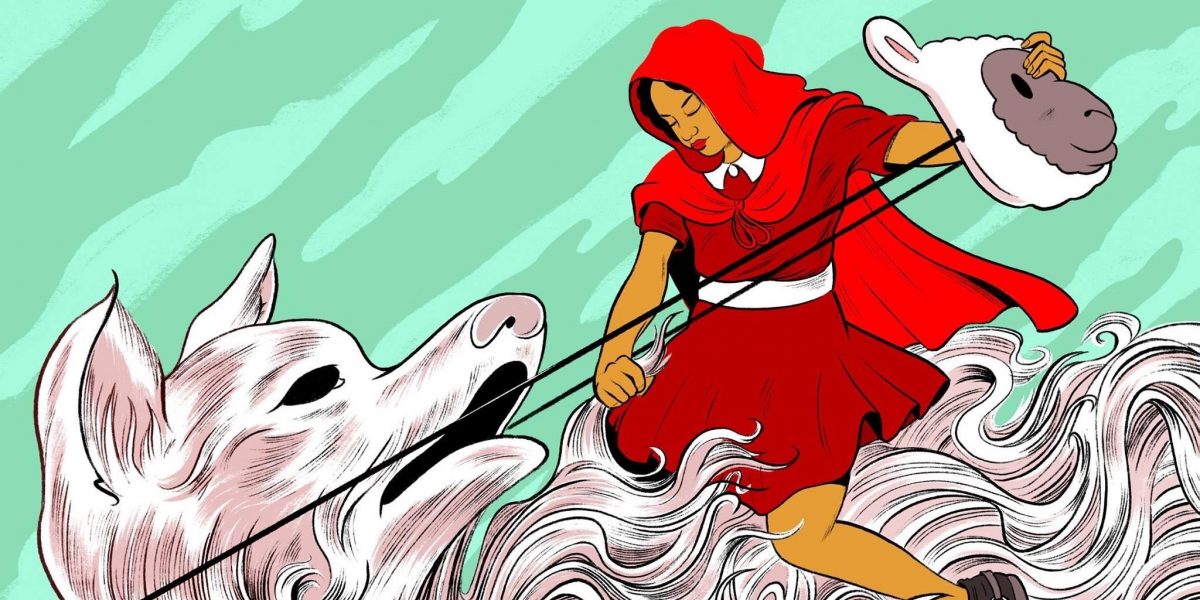 Illustration Alex Fine
Exhibits
Artists for Truth Benefit Exhibition
June 2-23, SpaceCamp Gallery, 16 W. North Ave.  Some of Baltimore's greatest artistic minds have come together to form a fundraising and educational platform they called Artists For Truth. They aim to support information literacy and freedoms, and to explore the artist's role in amplifying, reflecting, and addressing societal concerns. Their exhibition at SpaceCamp features 250 artworks by 150 artists, hailing from Baltimore and across the United States, and the works will all be for sale through a silent auction. The exhibition will raise funds for organizations that work to combat the spread of misinformation, teach news literacy, ensure the right to share and access factual information, and protect the rights of truth-tellers in our democracy. Proceeds from the auction benefit Enoch Pratt Free Library (Baltimore), Baltimore Action Legal Team (Baltimore), News Literacy Project (Bethesda), and the Center for Media Justice (Oakland, CA).    
2017 Sondheim Artscape Prize Finalists Exhibition Opening
June 17-Aug. 13, The Walters Art Museum, 600 N. Charles St. The finalists for the city's top visual art prize never fail to astound and inspire. Each year for the past 12 years, this acclaimed group from the greater Baltimore region is showcased at an exhibit as they vie for a $25,000 fellowship. This year's finalists are Mequitta Ahuja, Mary Anne Arntzen, Cindy Cheng, Sara Dittrich, Benjamin Kelley, Kyle Tata and Amy Yee. The competition winner will be announced during an award ceremony and reception on Saturday, July 15.
Deconstructed
June 10-July 1, Terrault Contemporary, 218 W. Saratoga St. 3rd Floor  Whether temporary, permanent or in this context imagined, humankind has been making structures as long as we've existed. These structures mark time, history and memories, sometimes functional and others monumental. The artists in Deconstructed, which is curated by Esther Ruiz, all employ their individual aesthetic in making their own "structures". Borrowing likeness from household items, architecture, formalism, symbols, and found materials, these artists deconstruct preconceived elements of structure to create distinct visual languages. At times combining the familiar with the unfamiliar and juxtaposing abstraction with representation while deconstructing defined uses of material, scale and imagery. 
'Sindikit presents Lauren Davies and Melissa Webb
Through July 1, 405 E. Oliver St.  Check out the work of Joan Mitchell Foundation Award winner Lauren Davis, and Melissa Webb, who is presenting her first new installation work since she started facilitating and curating exhibitions as exhibitions manager at School 33.
Murmurs: New Works by Lydia Petit
June 10, Hotel Indigo, 24 W. Franklin St. Check out the latest works from Platform Gallery co-founder Lydia Petit, curated by Maryland Art Place's Amy Cavanaugh Royce.
Events
Highlandtown's Inaugural Art Walk
Friday, June 2, various locations  Baltimore's east side arts district is the latest area to encourage cultural appreciation with a stroll through its many galleries and cultural centers. Stop by Y:ART for a solo show by abstract painter Effie Gereny, or check out Highlandtown Gallery's Our Baltimore show, which showcases all things Charm City.
West Baltimore Celebrates 10th Boundary Block Party
June 3, Pennsylvania Avenue Triangle Park, Fremont and Pennsylvania Ave.  Organized by the The No Boundaries Coalition, and Pennsylvania Avenue's own community arts program, Jubilee Arts, the Boundary Block Party is an annual event the brings residents in the 21217 zip code together across race and class lines. The block party will feature marching bands, local music acts Eze Jackson, Mova Dween, and About The Flute Maker, face painting, mural painting, a community-run produce stall, free food and voter registration.
Books In Bloom: The Inaugural Book Festival of Downtown Columbia
June 11, Merriweather Park at Symphony Woods, Little Patuxent Parkway, Columbia As part of Columbia's 50th anniversary celebration, this new festival will brings together some of the country's best and brightest writers for a daylong festival celebrating the joy of books and reading. Attend readings by Baltimore's own April Ryan, panel discussions, a poetry wall, and pop-up bookstore by Politics & Prose.
The Storyteller Series: An Acoustic Evening at Cask & Grain
June 21, 2823 O'Donnell St. Last month, new Canton restaurant hot spot Cask & Grain introduced its Storytellers Series, which features acoustic performances by local and regional artists. This second event will highlight the soulful blues of Maryland native Jordan Sokel of the Annapolis-based trio Pressing Strings. Guests enjoy a three-course dinner with beverages served a la carte in the upstairs dining room.
BmoreArt Panel with ARTS.BLACK
June 24, The Motor House, 120 W. North Ave.  This second iteration of BmoreArt's discussion series will focus on ARTS.BLACK and its founding editors Jessica Lynne and Taylore Renee Aldridge. Arts.Black is a journal of art criticism from Black perspectives predicated on the belief that art criticism should be an accessible dialogue—a tool through which we question, celebrate, and talk back to the global world of contemporary art.
Performances
Flock of Dimes and Amy Reid
June 8, Ottobar, 2549 N. Howard St. Jenn Wassner is one of the powerhouses of Baltimore's music scene, with her Joni Mitchell-esque introspective lyrics and her soulful alto. Her solo project Flock of Dimes is showcased at the Ottobar, along with Chiffon's Amy Reid. 
Maryland Traditions Folklife Festival
June 10, Creative Alliance, 3134 Eastern Ave. This celebration of Maryland's many cultures is one of the most unique and fun events of the year. This year, learn Native American round dancing, hear the story of Baltimore jazz, and experience the beauty of Beijing opera, among many, many more participatory activities and performances. The festival was created 16 years ago by folklorists Elaine Eff and Rory Turner  as part of the Maryland State Arts Council's longstanding folklife program, Maryland Traditions works to identify, support, and present Maryland folklife from the Appalachian Mountains to the Chesapeake Bay.
ART/SOUND/NOW
June 22, The Walters Art Museum, 600 N. Charles St. This innovative experience brings live performance into the galleries on fourth Thursday nights in the summer. Experience the collections in new ways as musicians provide intriguing soundscapes in the galleries for one night only. Pop and electronic artist Pangelica will explore our emotional attachments to inanimate objects and the hidden sacrifice of luxury in the museum's Treasury, while jazz bassist Jeron White, trumpeter Brandon Woody, and drummer Kweku Sumbry will reflect on the pluralism of cultures and beliefs represented in the Walters' Icons gallery, which houses Jewish, Ethiopian Christian, and Eastern Orthodox objects. 
News
• Bill Gilmore, chief executive officer of the Baltimore Office of Promotion & The Arts (BOPA), announced today that he will resign after 37 years with the organization. To ensure continuity during this transition, Gilmore will remain on board until his replacement has been chosen. BOPA, a nonprofit 501 (c)(3), is the city's arts council, events center and film office. "It has been an honor and a pleasure to work with Team BOPA, the most outstanding and dedicated staff on planet Earth. The work that we have accomplished together has had a profound, long lasting and positive effect on the City of Baltimore," said Bill Gilmore.
Gilmore began his career at the organization as a graphic designer. Under his leadership, BOPA has produced nationally renowned events such as Artscape and Light City along with the Baltimore Farmers' Market & Bazaar, the holiday celebrations for New Year's Eve and Fourth of July, the unveiling of public art including sculptures of Governor William Donald Schaefer, musician Frank Zappa and Orioles Hall-of-Famer Brooks Robinson as well as various parades. He was also the founder of the Baltimore Book Festival, and originated Free Fall Baltimore, providing citywide cultural access for the month of October.
• Baltimore Design School, Maryland's only school dedicated to preparing middle and high school students for careers in design, will graduate its first class of seniors on Saturday, June 3. This marks a major milestone for the school, which provides an innovative model in which design and creative problem-solving pervades and informs all aspects of the rigorous curriculum. Each of the 36 graduating seniors has been accepted to a two- or four-year higher education institution, many with scholarships. BDS graduates will be primed to become designers and architects who see design as a way of living an ethical, productive, and rewarding life.