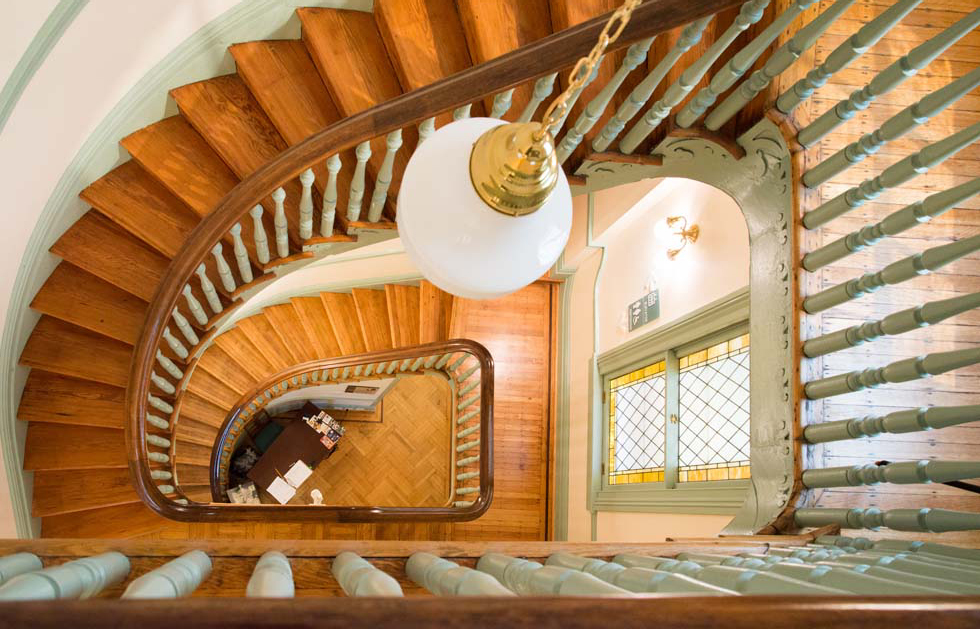 Doors Open Baltimore
Nestled on Wolfe Street are two houses built in 1797 that were once part of a quadplex—a structure of four living spaces. Built with common materials of wood and brick, these homes were occupied by African-American families in the mid-1800s who worked as ship caulkers less than two blocks away at the port.
These two buildings are some of the last Caulkers' Houses to remain and have seen more than 200 years in Fells Point history. 
"It's something you might walk past and not notice," said Victoria Kraushar-Planholt, the chair for Doors Open Baltimore event. "There's a lot of rich tradition with our city and its architecture." 
Stories and structures like these are just one reason why Doors Open Baltimore is back again for the fourth year. Beginning October 28, the multi-day event allows visitors to tour more than 50 of Baltimore's historical sites for free. The event was extended from one day to a full weekend to allow for lectures, more guided tours, and additional offerings.
The next day, visitors will have an opportunity to experience walking neighborhood heritage tours, bus tours with the Baltimore Heritage—a nonprofit historical preservation organization—and bicycle tours through several sites guided by architects and neighborhood experts. This year, since the dates are so close to Halloween, there will even be a few cemetery tours where you can learn about famous Baltimoreans and where they are buried.
"We've had people come up to us because they were upset they could only see so many of the sites if they were also going to do a guided tour," she said. "The full weekend gives people more opportunities to see more of the buildings they want to see and participate in the events—they won't have to choose." 
Doors Open, which was inspired by a Denver event of the same name, is sponsored by the local chapter of the American Institute for Architects (AIA) and the Baltimore Architecture Foundation (BAF), and aims highlight the architectural designs around the city, introducing even longtime residents to something new. 
Among the sites are some familiar names like the Rawlings Conservatory and the Peabody Library. But the event also features hidden gems like The Arch Social Club, which is the second oldest black social club in the country, or Old Otterbein Church, which is the oldest, continuously used church in Baltimore.
"The hardest question is when people ask me my favorite site," Kraushar-Planholt said. "But the Peabody Library is amazing to revisit. I'm a huge book fan and to see their 60-foot tall atrium with over 300,000 books is breathtaking in real life."