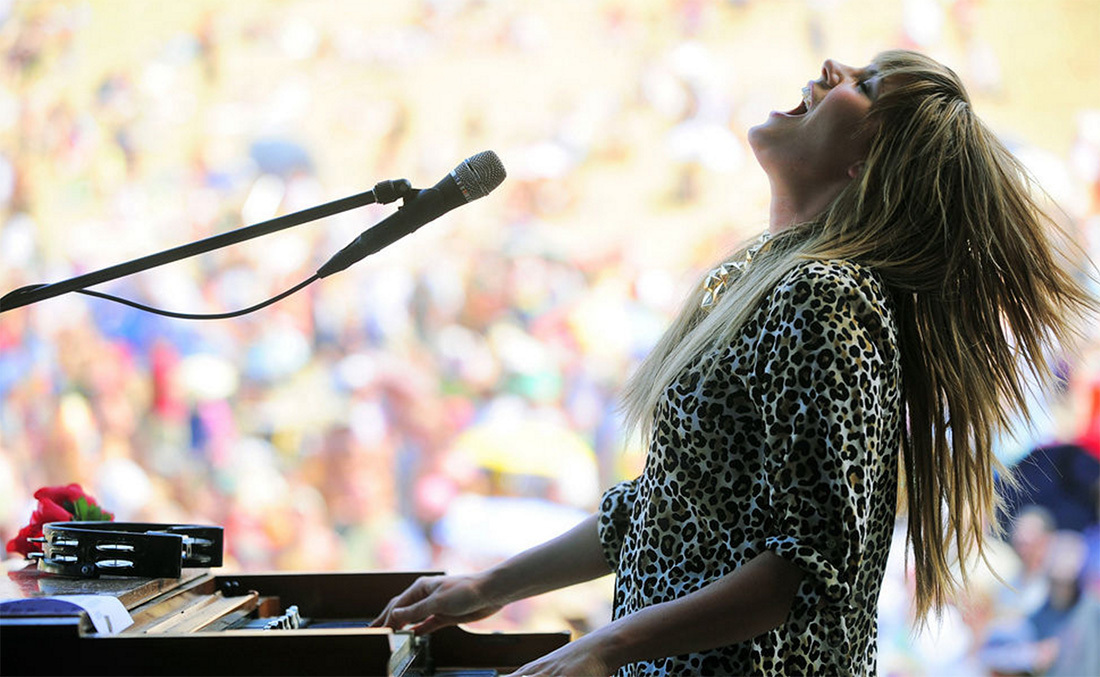 Photography by Sam Friedman
When promoter Tim Walther set out to plan his first All Good Music Festival in 1997, you could count the number of multi-day, camping festivals on one hand. This year, he had an intern research it, and he came back with a list of more than 800 in the U.S. alone.
"The festival scene is really oversaturated at this point," Walther said. "Our fans have been following us for 20 years and it was a great run. But we feel like that time has come and gone. Folks have grown up, gotten married, had kids, and can't exactly get away and camp all weekend. We want to make an event that's as open to everyone as possible ."
Thus, Merryland Music Fest was born. The two-day concert, taking place July 9 and 10 at Merriweather Post Pavilion, is the newest incarnation of All Good with live music, craft vendors, and local food and drinks. The festival's headliners include Grace Potter, Ben Harper & The Innocent Criminals, The String Cheese Incident, Stephen Marley, Lotus, Langhorne Slim, Shakey Graves, Greensky Bluegrass, and Yonder Mountain String Band.
"Merryland opens up the opportunity to all walks of life," Walther said. "Because of its location, it's a much easier commute. Families are interested in going, and same with people in their 20s. Beyond that, having it in a pavilion setting with Merriweather's connections has allowed us to expand the types of acts we're getting."
Walther explained that, before every festival he plans, he comes up with a dream "top 10 list" of artists, and usually he is lucky to just get one. This time around, he was able to get several. On top of that, he is excited to showcase local talent like Baltimore-based bands Cris Jacobs, ELM, and Pigeons Playing Ping Pong.
"What my company has done is work with bands on the club level and then give them a spotlight on the festival level," Walther said. "Watching that whole growth pattern is the most exciting part."
For a band like ELM, whose members have grown up admiring the headliners playing Merryland, this festival is a game-changer.
"It's definitely a huge honor for us to even be considered on this lineup," said ELM keyboardist and vocalist Jon Brady. "It's only 17 bands, so being on there with nationally touring acts will help us get exposure and network."
Additionally, Merryland will feature local craft vendors and tables for nonprofits throughout the festival. Flying Dog Brewery is producing an exclusive beer for the weekend—the Merryland ISA (India-style Session Ale).
"People come up to me all the time and tell me about an experience at an All Good festival that changed their life," Walther said. "This will have that same community spirit—a chance to forget about all of the troubles in the world and be present with best friends, strangers, and music."