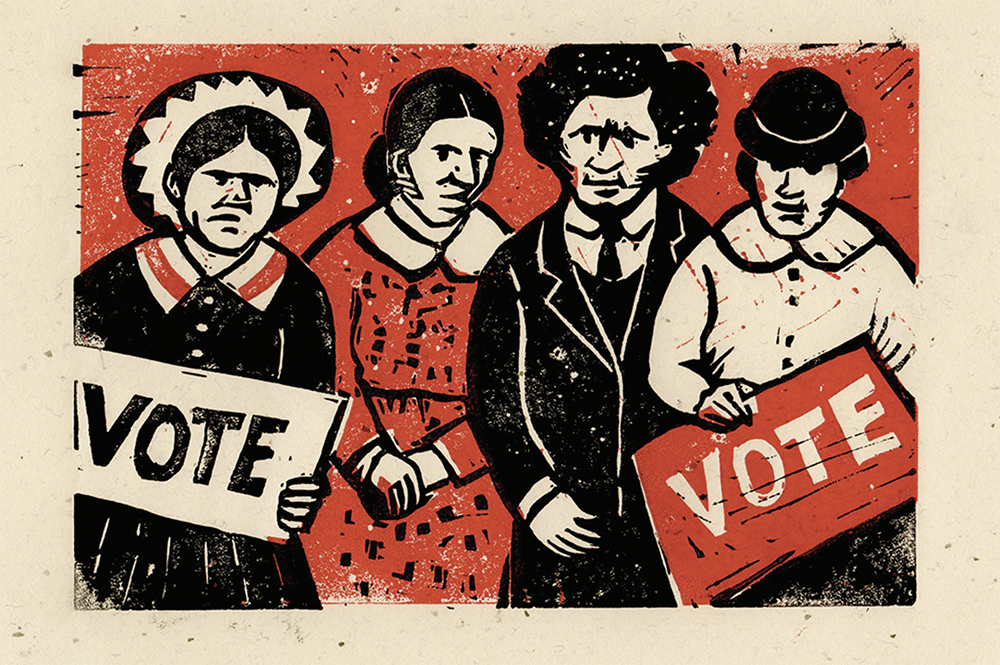 Ed Towles
This year marks the 200th anniversary of the birth of Frederick Douglass, a pioneer whose tireless efforts to abolish American chattel slavery and demand equal voting rights for women and black men laid the foundation for longstanding legislative reforms. Douglass, a renowned orator, abolitionist and author was born a slave in Talbot County Maryland in 1818. Though the exact date of his birth remains unknown, Douglass adopted February 14 as his birthday.
On Thursday, October 18, the Frederick Douglass-Isaac Myers Maritime Museum will celebrate the opening of Frederick Douglass Bicentennial, an intimate art exhibition that honors his life and legacy. Curated by Kibibi Ajanku, the exhibition features a broad selection of imaginative portraits rendered by accomplished illustrator Ed Towles.
"[Douglass] walked the streets of Baltimore and did light-hearted things with a serious intent," Ajanku noted. "I wanted to speak to that and was looking for an opportunity to celebrate his bicentennial through the art of an African-American artist who also has some legacy and connection to the city."
Frederick Douglass Bicentennial prominently exhibits revised portraits of Douglass from key moments in his personal life and career with an aesthetic that highlights Towles' broad design expertise: illustration, letterpress, offset poster, digital print, linoleum cut print, typography, and ceramic tile painting. The Pennsylvania-born, Baltimore-based artist emphasizes the artisanship of printmaking and what he calls "ad-libbing illustration" to realize rarely seen portrayals of black icons like Douglass, his family, and abolitionist allies.
"Part of the process is around self-exploration," Towles shared. "I am a designer. I have to keep working at my craft and exploring. Sometimes a show forces your hand. [Douglass] was an early subject for me. I did a print in 1975. As a black man, he represented what we should be or strive towards. Harriet Tubman was a major influence, too. Their efforts were the same in trying to liberate black folks."
By highlighting lesser known moments in Douglass' life, Towles transcends familiar representations of Douglass as a stoic, solitary figure. In Lincoln and Douglass (2018), a digital print, Towles superimposes an image of the white house overtop red and blue stylized pop art portraits of President Abraham Lincoln and Douglass to depict their 1864 discussion to abolish slavery. Planting the Seeds of Freedom (2018), a large colored pencil portrait, features an interesting three-quarter image of a young Douglass lost in thought. Scenes of his harrowing escape from slavery emerge from his recognizable afro. In another portrait, Anna Murray Douglass and Family, (2018) Towles renders a distinguished likeness of Douglass' wife and extended family in colored pencil.
Towles has extensive experience working as a professional designer for major publications including Black Enterprise, EBONY, Record World, and the now-defunct Crisis Magazine, as well as collaborating with prominent contemporary artists like Romare Bearden.
"There is a thread to the work that underlies all these themes," Towles said. "Social issues [have] always been a part of the work. I wanted to imagine Frederick Douglass in a different way. His history is so profound you can't cover it all in 20 pieces."