Gaia and Doreen Bolger
The Baltimore Museum of Art's director emeritus and the renowned street artist talk about the art scene and what makes Baltimore home.
By Gabriella Souza & Lydia Woolever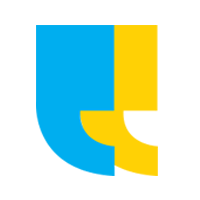 Doreen Bolger has watched Gaia's work evolve since he first made his mark as a student at the Maryland Institute College of Art (MICA), all the way through the acclaimed Open Walls mural project that he curated in Station North. Though from seemingly opposite ends of the art spectrum, the two aesthetes have always found fertile ground for discussion, and their sitdown at the Station North Chicken Box art space on a warm day in May was no exception.
Doreen Bolger: You've done so much for street art in Baltimore—getting high-quality art in places that people walk past, drive past, see day and night.
Gaia: It was a funny happenstance coming to Baltimore for no other reason than I got a good scholarship and [MICA] seemed like a fabulous school. And then I was just so surprised with how amazing the art scene was and how stimulating the music scene was.
DB: So many people have said to me, 'I saw the mural on the corner of Charles and North,' or 'I saw the mural over by the City Arts building'—not people who are artists or museum folk, but just regular people for whom [your murals] made this part of the city more comfortable and beautiful.
G: [Open Walls] brought a lot of people to the neighborhood. I hope it made them feel welcome. I think, as a curator, I didn't do the best job of that, simply because I was very ambitious with what we wanted to achieve. . . . I wanted to paint as many walls as possible.
DB: When I see your work, I get very concerned if someone has tagged it. I [check on] how it's holding up, and I want it to be there forever. How do you reconcile this when you think of your legacy?
G: When you work in the streets, you absolutely need the work to not be preserved because it has to be a provisional, albeit visual, gesture. People have to see that it can be removed, that it's not entirely fixed so that it doesn't feel invasive . . . [I remember] we had this epiphany where it was like, 'Man, we can just paint big murals.' That's pretty radical. I don't actually know many other places where that's feasible, for better or for worse.
DB: There's so much important work to be done in Baltimore, and artists are such a part of it. When I was at [the Rhode Island School of Design], I realized, 'These living artists are pretty interesting.' I'd be walking down the street and someone would be hanging metal leaves on a dead tree, and I'd say, 'Gee, could I buy a few of those from you?' That was the early start of my so-called art patronage.
G: You've been such a tremendous asset to Baltimore because of your openness to cross boundaries.
DB: People will say to me, 'Aren't you afraid to be here or there?' And it's like, 'No.' I just smile at people and say hello.
G: Being a director of a museum means you don't have to be in the fray, though obviously, institutions have been changing to be more accepting. Staying connected to a scene that is so fluid is difficult. You get many compliments, and you deserve them all. It's amazing that you stay so engaged.
DB: It's so much fun. And it's so helpful to know what people your age are thinking about and how they're thinking and how things are changing. Because when you get to be my age, which is 66, you [can't] just settle into the way things were in 1975. . . . When I look around at museums, so many of the supporters are people who look like me: Caucasian, over-educated women in their 60s. I love them all, but we need more diversity, we certainly need more range of age. It's the job of museums to make the legacy that we have and the incredible art that we have accessible to people. That's why I love free admission. It changes everything. No one has to come up with $25 to get in The Walters or the BMA, which is a miracle.
G: How has Baltimore's DIY art scene changed over your time here?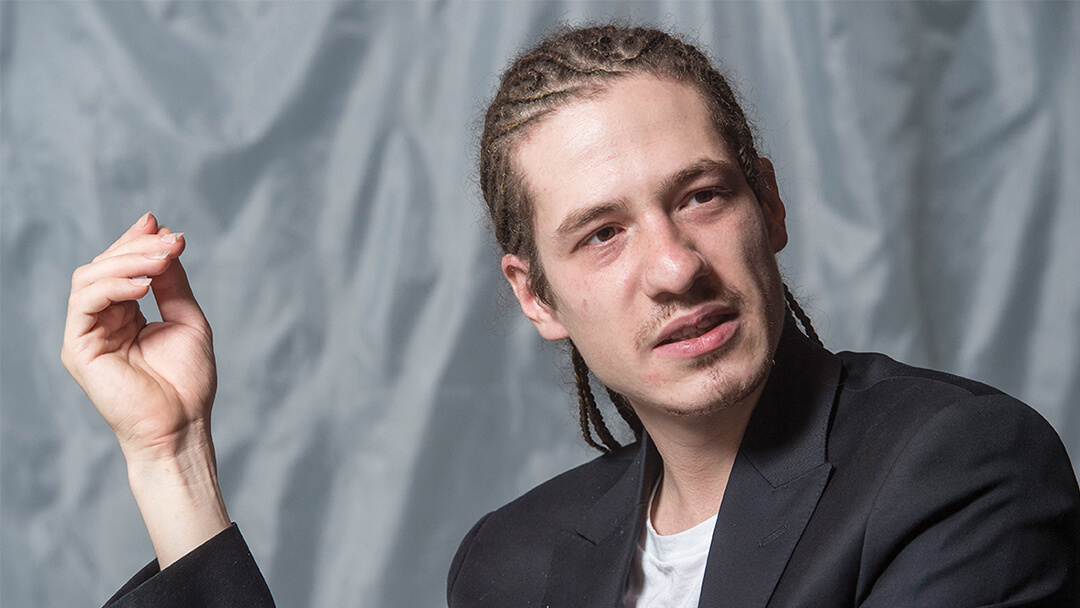 DB: The [confluence] of several things made a very powerful art scene here. Without question, there are strong institutions, both museums and higher ed . . . and social media and the coming together of arts organizations like the Greater Baltimore Cultural Alliance and Station North [bring] people around this area of town. And then I think the economic downturn probably caused more artists to stay here because it was too expensive to move on. It created a real intensity, and the music scene, in terms of groups like Wham City and Dan Deacon and Future Islands, created a sense of community. I think of it like one big sing-along.
G: I was on a flight from Dubai and I heard a song from Beach House. It was like, here we go, next level.
DB: Wow! I've heard them before in-person. . . . So what do you think is next for you?
G: I want to continue to travel and paint. I have not yet grown tired of that. There have been moments where it has seemed almost absurd.
DB: It must be exhausting.
G: Well, I have no real home now. . . . Once you try to become a 'big artist' . . . and you start becoming a manager rather than an artist, that sort of doesn't have a place here because Baltimore really asks for a commitment.
DB: It's interesting that the more we become global, I find myself having even more yearnings for the local—that I know the person on the street corner, or I have a conversation with the person whose face I recognize when I go shopping or get coffee. Even if you can travel all the time and be anywhere, it's always wonderful to know there's someplace you can say, 'This is home for me.'
G: The reason why I stay is actually for the greater city of Baltimore, not really the art scene. . . . It would be great to move to a place like L.A. or Shanghai or Italy. At the same time, there still is something about Baltimore.
DB: It kind of grabs you.
G: It does. You can have an impact here. You feel like a person. New York is so inconceivably massive, or Lagos, or any of those megacities. You're totally insignificant. Coming to a place like Baltimore, you have a lot of breathing room and space to be a person who can develop really close connections. And, of course, it's cheap and very wild. It's very free.
DB: It will never be boring.
G: That's for sure.
---
---