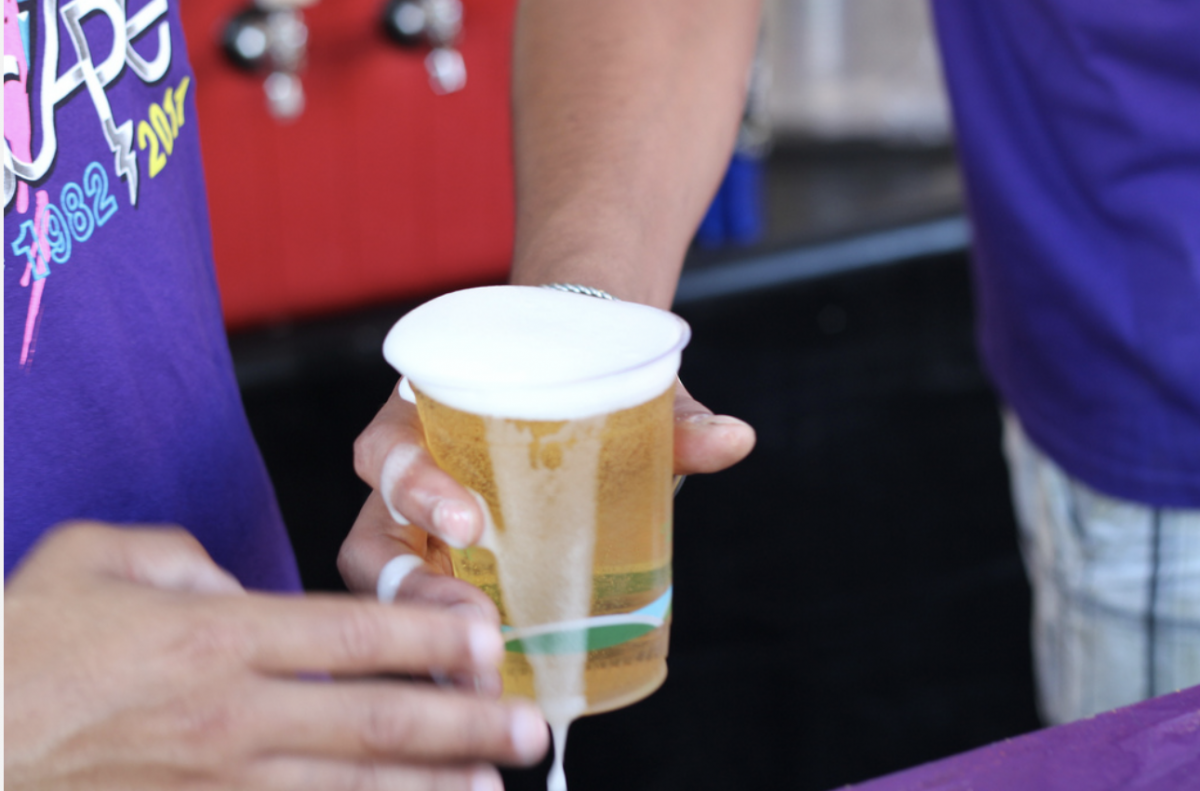 Photography by Nick Durland
Cue the giant sculptural campfire, the Adirondack chairs, the dance socials—and, apparently, performances by a Gypsy punk band and a kick-ass female drummer.
Gogol Bordello will headline this year's camp-themed Artscape, performing on Saturday. The night before, legendary R&B and funk performer Sheila E. ("Glamorous Life", anyone?) takes the stage, and Sunday features soul group Robert Randolph & The Family Band.
"Artscape is one of the most exciting things we do in the city every single year," said Mayor Catherine Pugh at the press conference announcement at the Parkway Theatre today. 
Camp Artscape: Adventure Awaits—as the country's largest free arts festival is being designated this year—runs from July 21-23. And there are plenty of features that are on theme—from a "camp site" on Charles Street where festival-goers can taste camp-inspired eats and connect with fellow "campers" to a whole installation devoted to "dance camp" where you can live out your summer stock dreams in a workshop or catch a high-energy performance.
And, of course, there will be plenty of the old favorites—the artists' market that lines West Mount Royal Avenue, street performers, concerts from the Baltimore Symphony Orchestra and OrchKids. Plus, there's food from 100-percent Maryland food vendors and, new this year, the beers will also be 100-percent local, including selections from Flying Dog, Heavy Seas, Union Craft, and The Brewer's Art. 
"It's great because it's right in our backyard," says Tom Creegan, co-owner of The Brewer's Art. "It's been a trend that's been building for a long time and the people at BOPA have really taken notice. I'm glad they're seeing the plethora of really awesome products available and are choosing to highlight them along with all of the local artists."
As for new features, the Parkway will host a free feature film and short films, Argentinian dance phenom Che Malambo will perform at the Lyric, and a portable gallery will showcase the work of Brian High, a junior at the Baltimore Design School, at the median of Mount Royal Avenue.
Add to that sets by Ama Chandra, Baltimore rockers Super City, and 15-year-old rapper Faame Emanuel, plus pop-up performances and art shows around the city, and Artscape promises to be the same sweat-soaked, mind-blowing, city-wide party that is always a highlight of the summer.