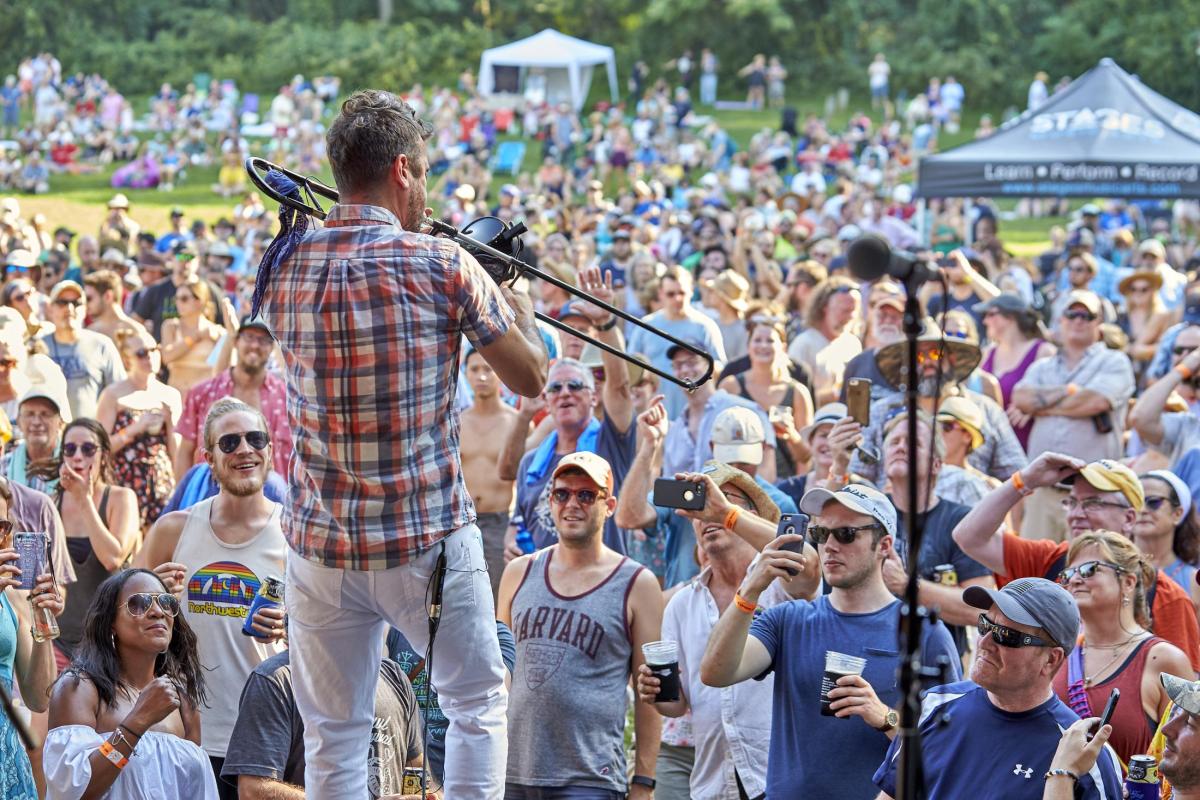 —Courtesy of Hot August Music Festival
It was supposed to be a lowkey backyard concert. But in 1993, the first Hot August Music Festival brought hundreds of attendees to Brad Selko's farm in Monkton.
"I'm looking out my bedroom window thinking, 'Oh my God. Where are these people coming from?'" remembers Selko, founder and former director of the 30-year-old outdoor blues and bluegrass festival named for the overwhelming August heat. "One person told one person and 400 people showed up."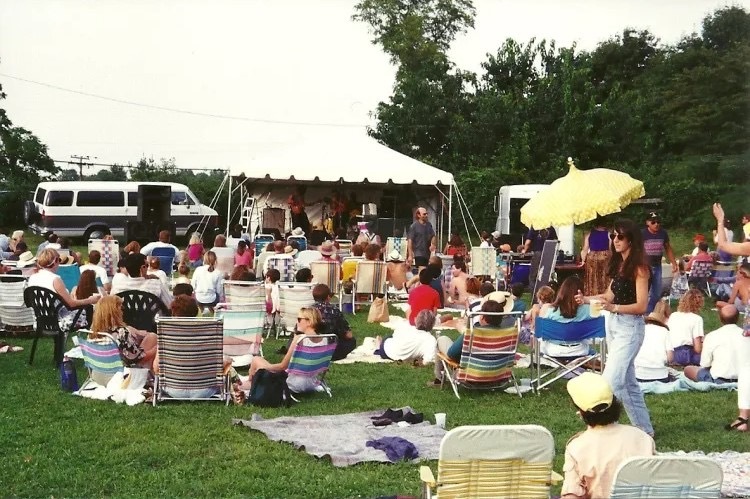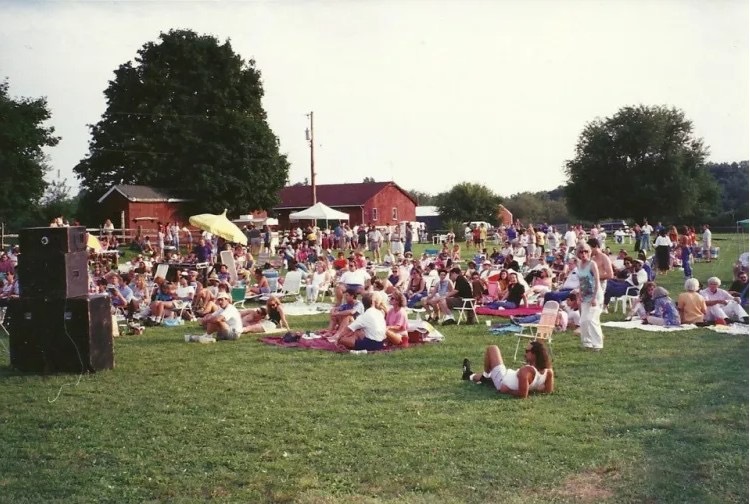 This went on for about 10 years until Hot August officially outgrew Selko's backyard. The festival then moved to its new home of Oregon Ridge Park in Cockeysville, where the event will return in its 30th year this Saturday, August 19. 
Understandably, after three decades, Selko was ready for a break from organizing this time around. So he passed the torch to former Hot August employees Robbie Cooper and Ryan Glaeser, both seasoned audio engineers. With Selko's help, the new owners curated this year's lineup, which will be headlined by legendary California rock band Little Feat, as well as Oteil and Friends—the supergroup of Grammy-winning multi-instrumentalist Oteil Burbridge. 
Although this summer's milestone festival marks a turning point in its leadership, Cooper and Glaeser are adamant about maintaining the event's ethos.
"The music is going to evolve, just like it has over the last 30 years," Glaeser says. "But those same principles of bringing great artists and musicians together and having a great time—all that stuff stays the same."  
Throughout the day, two stages will feature musicians like Boston native seven-piece jam band Ripe; Nashville-based singer-songwriter and guitarist Sunny War; Rockville lyricist Jonathan Sloane; and Charm City's own soul singer Cris Jacobs.
Between sets, ticketholders can shop artisan goods from the likes of GoGo's Fashion Bus and SunnyLife Hemp Hats, while grabbing food from vendors such as Papa's Kettle Corn and Sherri's Crab Cakes. There will also be fun for little ones in the form of drum circles, hat-making, and a harmonica workshop. 
Under Selko's leadership, prior performers have included indie rock band Dr. Dog, Americana old time string band Old Crow Medicine Show, Swedish folk rock trio Baskery, and Southern rock singer-songwriter Jason Isbell. Between Saturday's headliners, he plans to join the new owners on stage to share remarks about Hot August turning 30.
"It's been a lot of fun over the last 30 years" Selko says. "Sure, it's a little stressful, but when you can see three or four thousand people smiling out there and having a good time, it makes you feel like you've done something good."