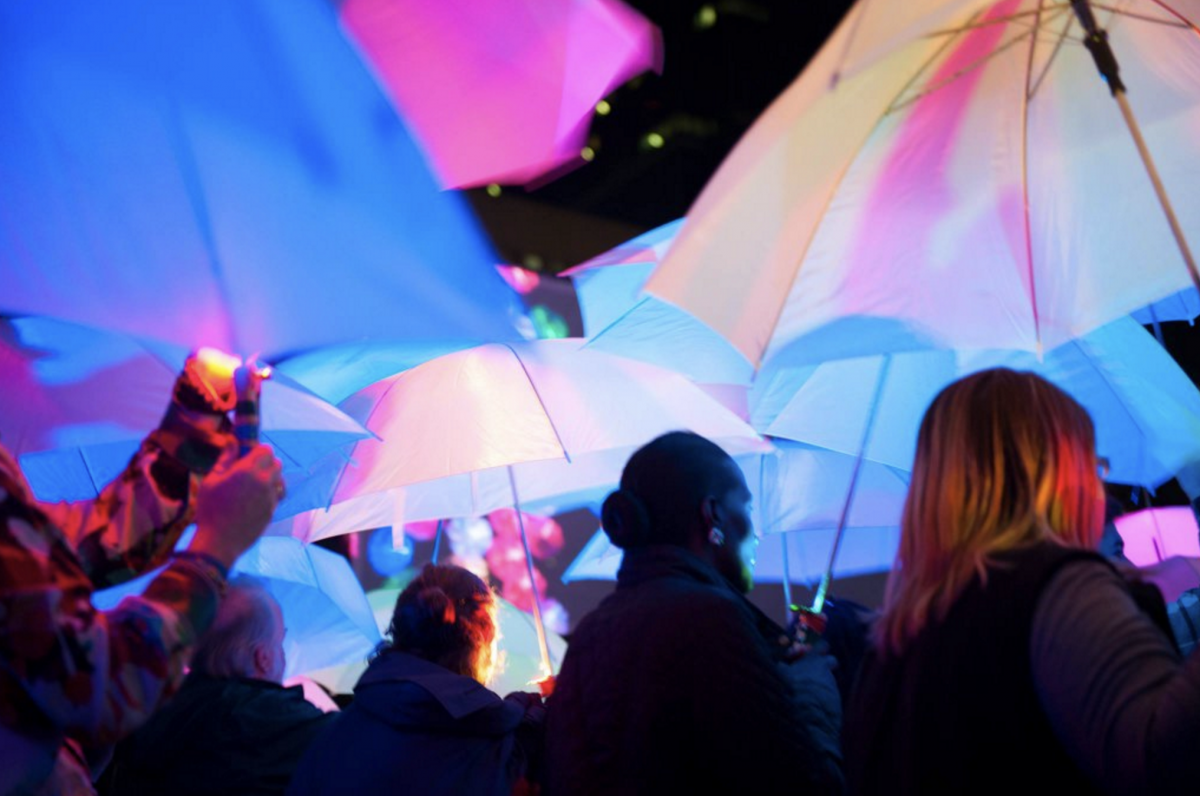 Courtesy of Light City Baltimore
Plenty of Baltimore's business and community leaders had speculated that this spring's art and innovation festival Light City Baltimore had been a boon to the city's economy. Now, they have numbers to back up their statements.
The seven-day festival added $33.8 million to the local economy and attracted 400,000 attendees, according to a study by Pennsylvania-based market research firm Forward Analytics. (The full report will be completed within a week and can be found here.)
Kathy Hornig, festival director with the Baltimore Office of Promotion & The Arts (BOPA), said she and other festival organizers were hoping the economic impact would be in the $30 million range. "We are thrilled," she said, "especially with the attendance, which grew every night."
Of the 400,000 attendees, roughly 177,000 traveled from outside Baltimore to see the festival, which ran from March 28 through April 3, the study showed. (You can read our coverage of the festival here.)
The second Light City is set to take place from March 31 to April 8, 2017—extending the festival to nine days across two weekends. BOPA is also seeking proposals for art and ideas for the accompanying innovation conference, which may be found here.
Hornig said the festival committee will use the study as it plans the second Light City. She said she had a huge smile when she read the biggest reason people attended the festival—to see the art throughout the harbor and the city. About $1.2 million of the festival's $3.9 million budget went to artist fees and commissions, the study said.