GameChanger: Michael Buckley
We catch up with the longtime host of 'Sunday Brunch' on Annapolis's late WRNR radio.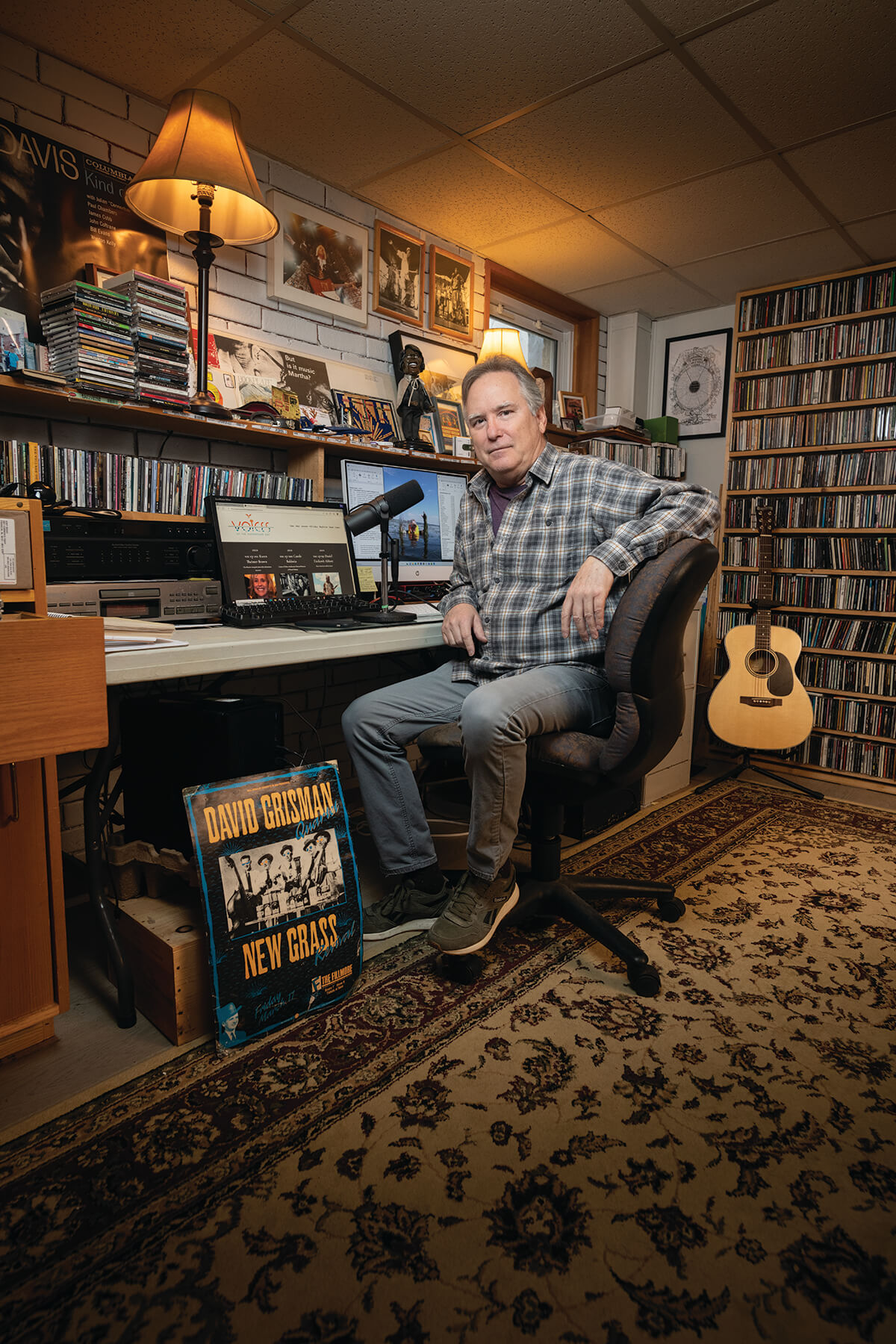 For 28 years, Michael Buckley introduced listeners to new kinds of music and interviewed some of the region's most fascinating people as part of his weekly Sunday Brunch radio program on Annapolis's late WRNR 103.1 FM. A blend of musical genres and a celebration of the Chesapeake's vibrant culture, it was a beloved weekly ritual for listeners across Maryland.
Five years after launching the show, Buckley would incorporate a regional interview into each broadcast called "Voices of the Chesapeake Bay," ultimately interviewing hundreds of the estuary's most notable subjects, from watermen and environmentalists to Civil Rights leaders and Indigenous tribe elders.
The station went off the air in February, but in Buckley's state-capital studio, the music and stories play on. Listened to archived episodes via voicesofthechesapeakebay.net and tune into his new show, Americana Voices, on Saturdays at 2 p.m. via 88.5 FM.
What got you interested in interviewing people?
When I was 16, I dropped out of high school and hitchhiked across the country for eight years. I learned how to talk to people. When they pick you up, they want you to talk about yourself, but then it gives you a chance to interview them, too. It taught me a lot. But as time went on, I started to feel like I'd missed a lot by not going to school. I thought knowledge should be shared, it should be available to people of all ages, and we can all learn from each other.
You don't have a background in broadcasting, but you worked with WRNR for 28 years. How did you get started?
I was running the big music store at the flagship Borders [in Montgomery County] and I put together music programs on new releases, with one panel discussion about the radio revolution. Later, I ended up having a meeting with Jake Einstein [who founded WHFS and later WRNR] and ranted about all the music that wasn't getting played.
He listened to me contentedly, and after about a half an hour, he said, "You should have a radio show—do you have a tape?" I didn't. But I said, "Yeah, I got a tape," and I went home that night and used all these different artists, and he loved it. He put me on Sunday mornings, for a five-hour show, 7 a.m. to 12 noon. And I did that until WRNR went out of business.
What was your vision for the Sunday Brunch?
I have this philosophy, which is free form: a DJ should pick the music right on the spot while they're doing the show. So I did my thing; I wanted the world to have the experience of listening to all different kinds of music—classical, jazz, folk, blues, mixed together in harmony and in one place…I wanted to get people to look at things from a variety of points of view, and I had a captive audience. The interviews for "Voices of the Chesapeake Bay" were based on this common passion for this Bay that we live around. Everybody's got a great story to tell. Everybody has twists and turns in their lives that lead to extraordinary moments in a lifetime.
What do you think as you look back at 28 years with WRNR?
Each show is like my child—I can't pick a favorite. But I'm blessed to have done all of these interviews. I'm enchanted with this country that we live in, which is so rich in stories, so massively beautiful. I wanted to find out if people are basically good people, and I think I've found that people are genuinely friendly, impressive, approachable. For me, it's one form of living a full life. I have gotten to interact with and encourage people to have an awareness of how rich their lives are.