Michelle Orange's 'Pure Flame' Explores Feminism Through a Personal Lens
New work is a seamless weaving of family memoir, social history, and cultural criticism.
A faculty member of Goucher College's M.F.A in Creative Nonfiction program and a writer who splits her time between Baltimore and Brooklyn, Michelle Orange's work has appeared in The New York Times, Harper's, and McSweeney's. Her first book, This Is Running For Your Life: Essays, was named one of 2013's best by The New Yorker, and her new work, Pure Flame, reckons with her relationship with her mother—who essentially left the family to pursue a business career—amid the broader context
of a century of feminism.
It is a remarkably seamless weaving of family memoir, social history, and cultural criticism built around what Baltimore-born writer Adrienne Rich called "the great unwritten story" of the mother-daughter bond—a book that ought to appeal to any serious reader, regardless of gender.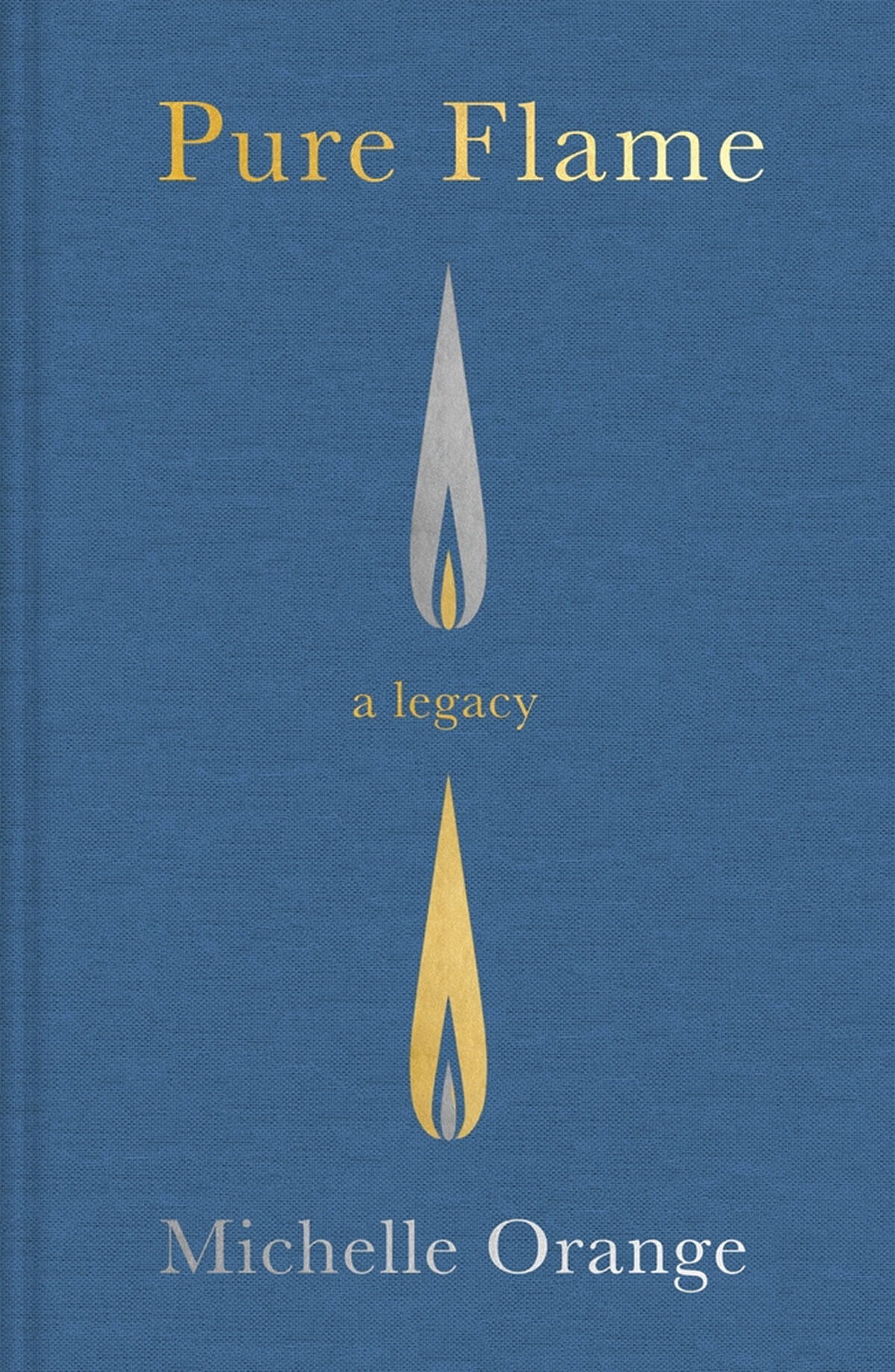 Your mother lived an unconventional life, earning an MBA and remaking herself into an executive vice president in the 1980s, when that was especially pioneering.
I always knew she was doing something extraordinary, but she never framed her determination to reinvent and emancipate herself as feminist. I saw in her a strong, individualist drive to transcend her class and "succeed" on those terms. I was around 30 when, in quick succession, she fell in love, married, and retired from her CEOship at 60; I knew then I had to reevaluate everything I thought I knew about her choices.
You note that Adrienne Rich called the mother-daughter bond "the great unwritten story." Is it fair to say that statement is the launching point for the book?
Indeed. I was equally convinced by Vivian Gornick's argument that our modern, industrialized, individualistic world demands new versions of the stories that, from Oedipus on, have been dominated by father-son constructions—that, in fact, the mother-daughter "cathexis," in Rich's words, only grows more apt as a vehicle for all the old questions: about how to live a good life; how to grow up, individuate, and leave home; how to enact your desires for the world; how to be a hero; how to honor your ancestors.
When did you realize you wanted to write a memoir about your relationship with your mother?
I didn't conceive of it as a memoir, but in the years after my maternal grandmother's 2011 death at almost 96, it became clear to me that my mom would not live to such a great age, and that I had some things to figure out. She wouldn't talk about her health, and I was writing a much less personal version of this book when her illness really turned in late 2016.
There's a great scene early in the book about British suffragists taking knives to male-painted portraits at the National Portrait Gallery in London.
I did love learning about the intersection of the suffrage movement and the highly exclusive world of the arts and representation. That they chose the targets they did speaks to how complex and radical their mission was. The fight for suffrage was brutal, and went on for decades; there seems to be a lack of appreciation for what it took to secure that one basic right.
What is one thing you learned about the women's movement of the 1970s or 1980s—your mother's era—that stands out to you?
What still fascinates me is how many women, like my mom, felt alienated by "the movement" despite being in solid alignment with its aims.
How has writing the book helped process your grief since your mother's death?
I actually turned in a first draft a month before she died. After about six months, I found my way back to the manuscript and had to almost start over. Now that it's done, I can see the ways in which the book offered an outlet for my grief, but also provided a buffer, such that a new stage of mourning has just begun.