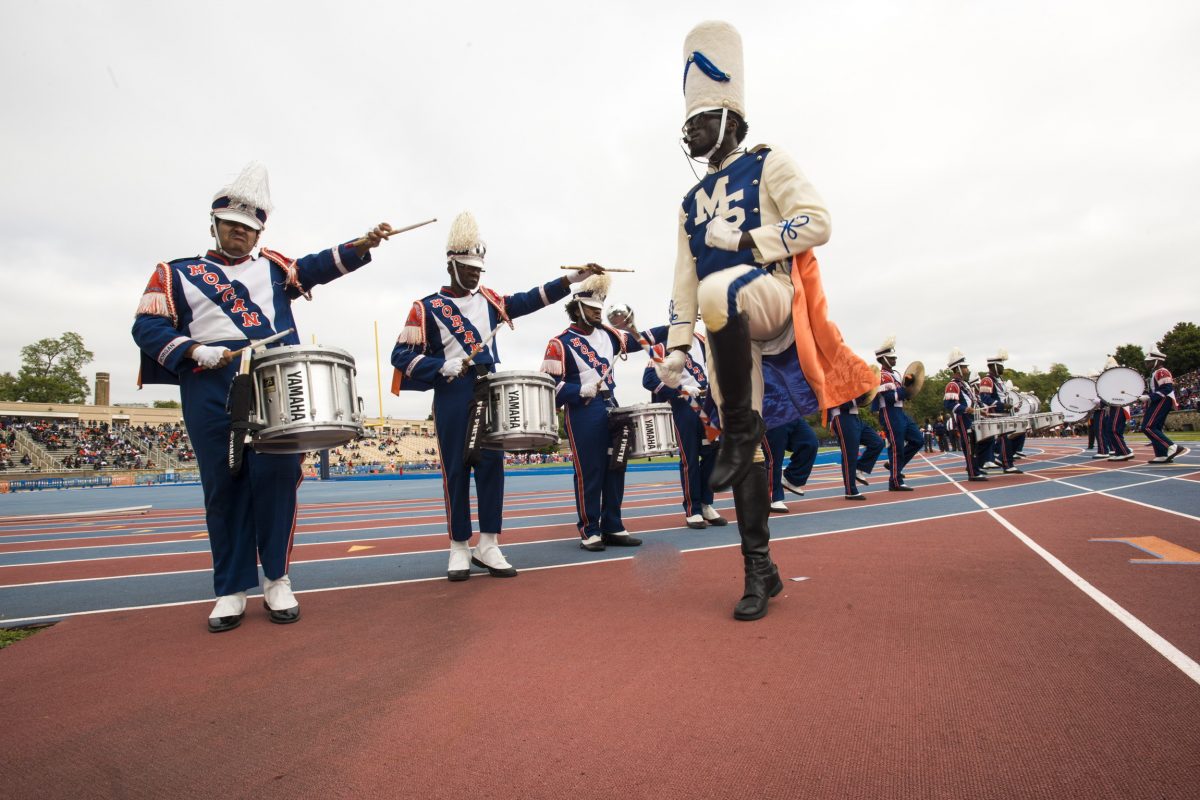 Morgan State University
Talk about getting the best news ever!
During the homecoming halftime performance, the Magnificent Marching Machine at Morgan State University found out that they will be taking their signature Baltimore beat up to NYC for the 2019 Macy's Thanksgiving Day Parade on November 21.
For weeks, the Macy's parade staff has been secretly working with the band's director, Melvin Miles, to pull off this once-in-a-lifetime surprise for the members of the band. The stunned students learned that they are one of nine marching bands selected—from a pool of more than 100 applicants nationwide—to participate in the 93rd annual holiday spectacular.
"The Magnificent Marching Machine has a long tradition of entertaining crowds by delivering high energy performances with a big sound," said Wesley Wheatley, creative producer for the parade in an email. "Those traits will translate perfectly to the streets of NYC on Thanksgiving morning."
The Morganites will make their first appearance in the show with more than four million spectators braving the cold Manhattan streets to watch the three-hour parade, and an average of 23 million viewers at home.
The official lineup has yet to be announced, but here at Baltimore (and as an MSU alum) we are proud to have one our own to represent in such a major way.
"The entire Morgan Community is excited and looking forward to seeing our Bears on such a grand stage," said David Wilson, president of MSU. "This is will be our occasion to share just a small sample of 'The Morgan Way' with the rest of the world."