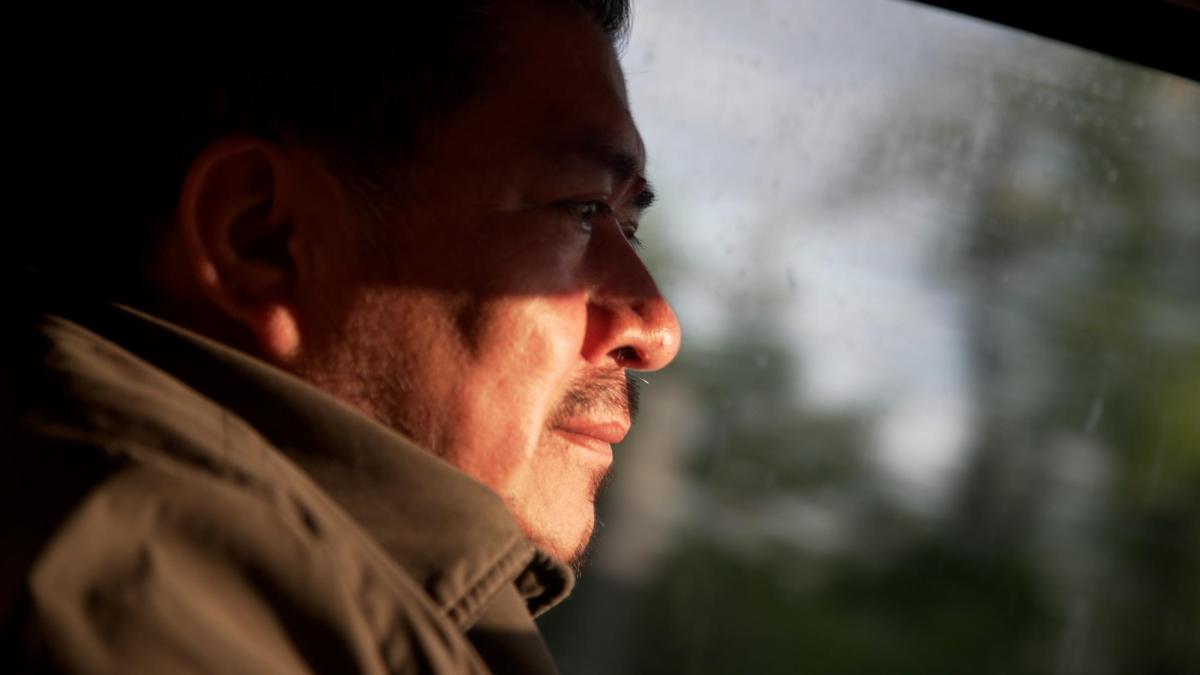 Jose Vargas, of Vargas Bakery and Taqueria Vargas in Highlandtown, is the subject of one of the shorts. —Courtesy of Nutria Productions
How do immigrants use food to shape their urban communities? This is the question at the heart of El Camino del Pan y del Mole, a set of two documentary shorts exploring parallels between the lives of two Mexican chefs—one from Baltimore, and one from New Orleans. 
The local subject, Jose Vargas, is the chef/owner of Highlandtown establishments Vargas Bakery and Taqueria Vargas. The Big Easy's Ivan Cortez Castillo is the brains behind food stall Antojitos Garibaldi, located in the city's Westbank Pulga flea market, and Garibaldi's, located in Kenner, LA.
Produced by local artist and filmmaker Andy Dahl, UMBC's Public Humanities program director Dr. Sarah Fouts, and New Orleans-based documentarian Fernando López, the project is part of this year's Homegrown Foodways Film Series from the American Folklife Center—an arm of the Library of Congress that documents living cultural traditions. 
At a special Creative Alliance screening this Thursday, Nov. 9 from 6-8 p.m., filmmakers will discuss how themes of immigration, culture, and community link to food service and dining in America. As a celebration of the subjects' culture, the free and bilingual event will also highlight a mariachi band and special drag show by Castillo, who will perform as Ivette Donnely, plus light snacks and zines on food history researched and created by Fouts's students.
In advance of the event, we caught up with Dahl and Fouts, the Baltimore-based co-producers, to delve deeper into the making of the film.  
How did this project come to be? 
Sarah Fouts: Andy and I met in the Peace Corps in South America almost 20 years ago. We both overlapped in New Orleans, and we both live in Baltimore now. In the fall of 2021, we started offering a virtual class with humanity scholar students at UMBC looking at the background of Latin American restaurants in the Highlandtown area. Students were doing archival work, and then we shifted to field work, doing interviews with a lot of the restaurant owners. That [became] a mapping and storytelling project called Sabor de Highlandtown, which we showcased at Creative Alliance in the spring of 2022. We were really moved by everyone's story, but Jose Vargas' story stood out in particular.
Most of my research is based in New Orleans. In 2022, I was working concurrently with Fernando López on Project Neutral Grounds, a street food vendor project based there, which mirrored a lot of the work we had been doing in Highlandtown. While we were doing oral histories with folks down there, our colleague and friend, Michelle Stefano, was in New Orleans, and we invited her on one of the shoots. She mentioned the Homegrown Foodways Series and asked if we would be interested. I was like "Absolutely!" Ivan's story came to mind quickly. I was interested in a dual look at New Orleans and Baltimore. Thinking about my work with Andy, as well as Jose Vargas' really great story, we realized we could tell the two stories in parallel with each other.
What do you find so remarkable about Vargas and his contributions to Highlandtown?
Andy Dahl: Jose Vargas is a longstanding pillar in the community in Southeast Baltimore—not just in the Latinx community, but in the community at large. He obviously has a thriving business, but he's known to be very generous with his time and his resources. He's very well respected within the immigrant community, so it was a treat to be trusted with his story in particular. He's an easy subject because he just has a way of, without really any fear, telling his story, and going there in a deep way.
Initially, we were thinking we could make one film interweaving the two—I still think of them as "Chapter One" and "Chapter Two"—or do an episodic project. As you'll see from the films, there's lots of nuanced things that make them different, but they make a really interesting pair.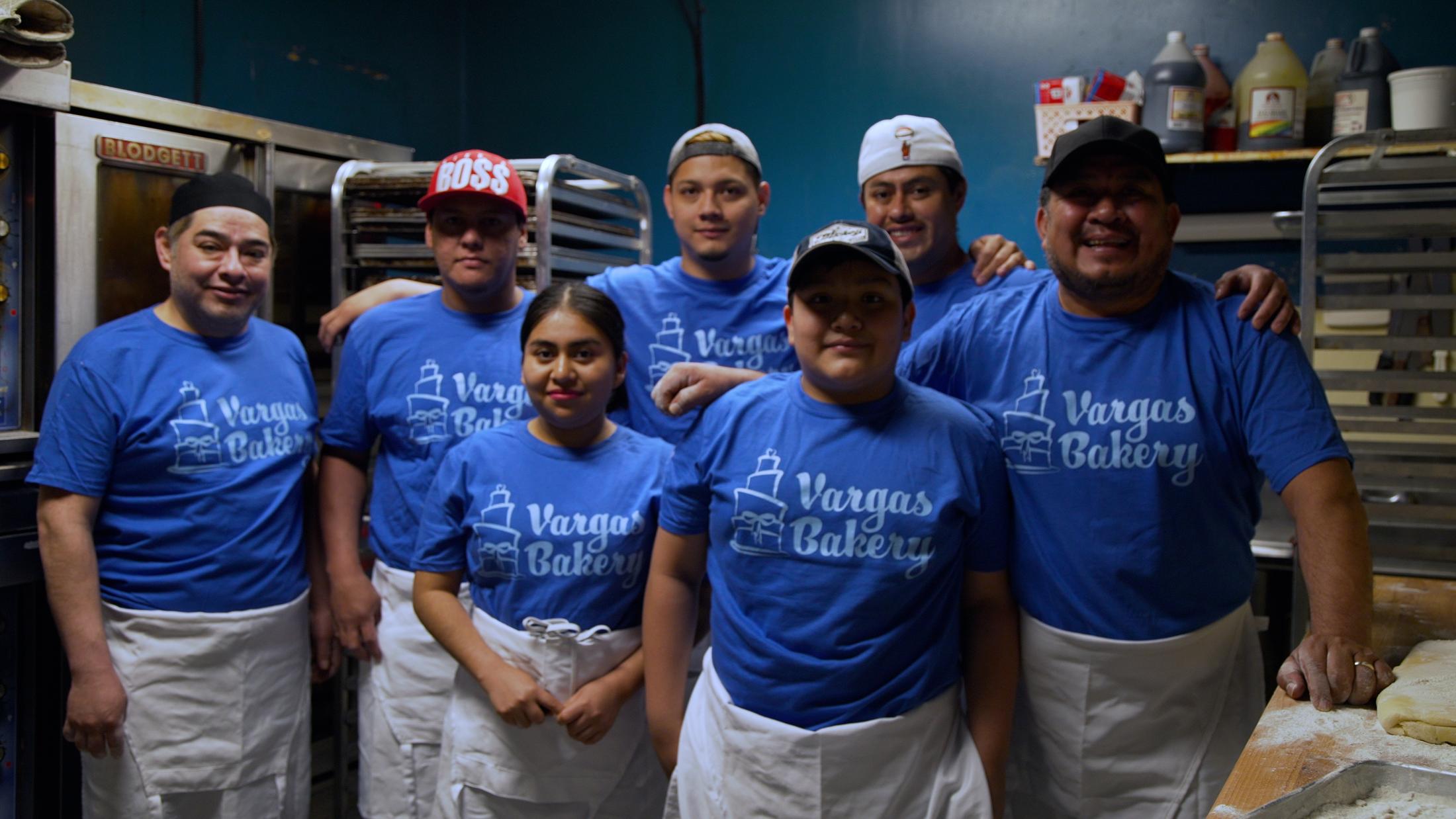 What are some of the similarities and differences you saw in the two subjects' success stories?
SF: These two cities are similar in a lot of ways. I actually have students working on mini zines on food history, comparing New Orleans and Baltimore and looking at specific foods like snowballs, oysters, seafood, and the cultures of crabs and crawfish. We're making these big picture connections between the two places through food. And then of course, both places are majority Black cities. Both places are Southern, even though New Orleans is the deep south and Baltimore is just below the Mason Dixon Line. But, looking at those bigger picture questions and then seeing how these two stories kind of fit within that—it wasn't nice and neat. We started with this thread of them both making chicken moles, but it didn't really carry through in the editing. The themes of family, community, and connection are what I think came through more.
AD: The big thing that Jose has in common—but also doesn't have in common—with Ivan is a strong family. They both have their families, but I think Ivan's is a family that he created based on the components of the community that he belongs to and supports. 
SF:  Like Jose, he's this really great, gregarious person and he also gives so much to his community. His story is very different from Vargas's because the notion of family comes out through the LGBTQ community that he's a part of, and that he's very much a leader in. The food he's making and the people he's hiring are all part of that community. The money he earns will often go toward helping people who are detained or incarcerated, or to help people buy clothing or materials. He's really been this important pillar of the New Orleans LGBTQ community. He's also a performer—he puts on drag shows, he does Miss Gay Latina. 
AD: As for Jose, his parents are here, his brothers and sisters are here, and of course, there's a community that's his family also. There's the traditional family and the cultivated and created family, but they serve the same function of supporting each other when that's needed.
But the big thing that they have in common is that they tap into their own rich cultural histories of food. They pull from that to be able to create businesses in their respective cities, and then support their families and communities. Individually, they pull from those stories or their cultural knowledge of things like, who taught them a specific recipe. What they do in their business is integral to who they are, where they come from, and their cultural practices and traditions. The films, to me, are about food and family on a basic level.
You mentioned the "Sabor de Highlandtown" project. How did that research end up surfacing in the film? 
SF: The project is a UMBC Public Humanities program housed in Baltimore Traces, which is a public humanities archive of all different projects in Baltimore, asking "How do neighborhoods change, and how do people feel about those changes?" I did a lot of work with Mera Kitchen Collective during peak pandemic lockdown, where I was delivering groceries through them to different Latin American folks in that neighborhood. I'd gone to the neighborhood before COVID to hang out with Andy, and I've always been so compelled by what a bustling neighborhood it is. There's so many different types of people out there—kids, elders, and immigrants from all over.
The history of the neighborhood comes out in the film, too, as Jose talks about opening his first bakery in Greektown. Historically, Highlandtown and Greektown have been founded with folks from Polish, German, and Italian backgrounds, and then in the early aughts Jose opened this bakery in the middle of Greektown. He was like, "People were wondering why I'm opening a bakery. I'm from Mexico, and this is a Greek neighborhood." But ultimately, they got along. It wasn't easy, but I think it shows these neighborhood changes. Now, you see Latin American, Middle Eastern, Asian, and African restaurants all throughout that area, which is really neat. For me, it was just like seeing history in action.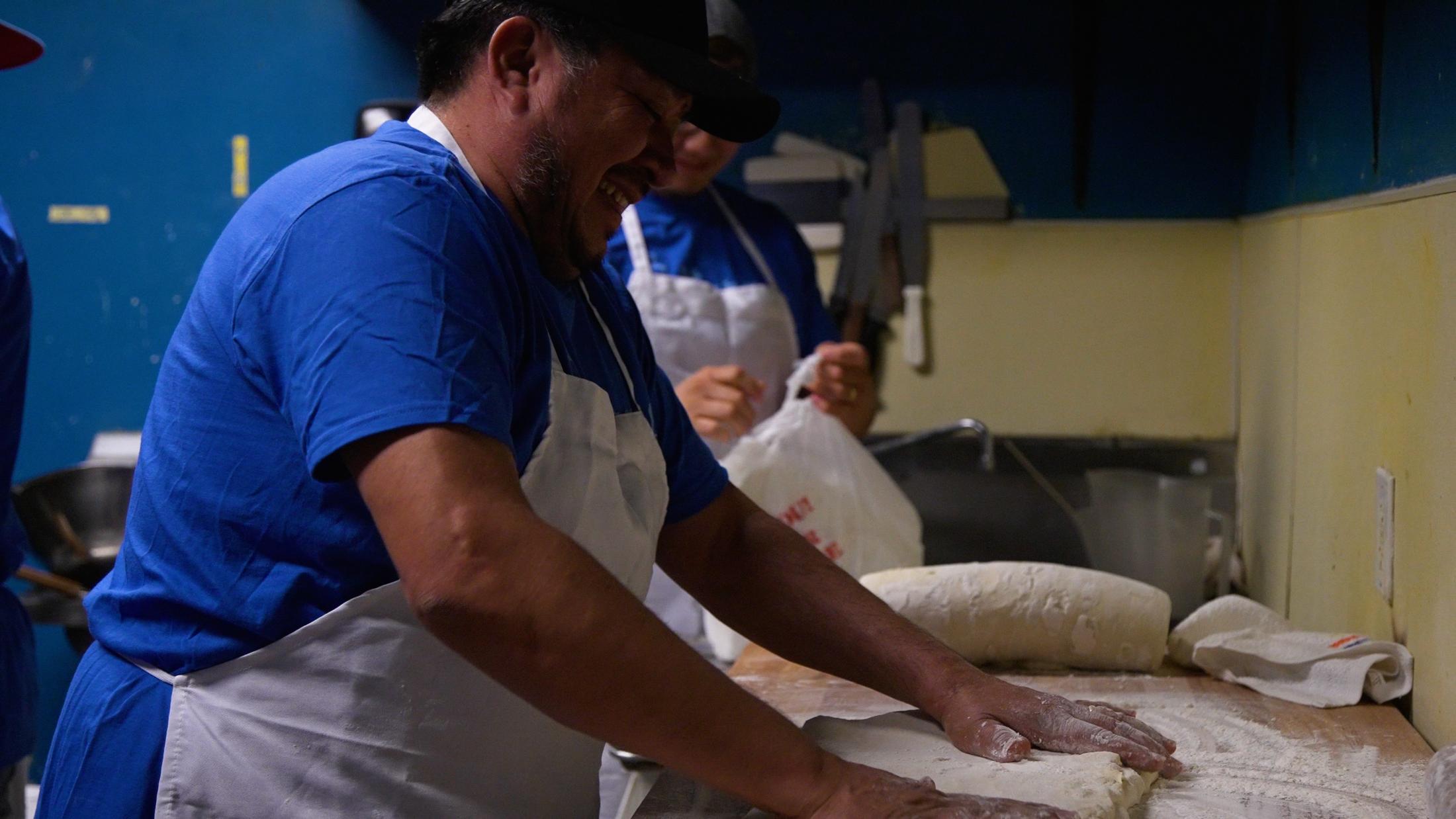 The two of you have lived in both Baltimore and New Orleans. Can you describe each city's intersection of food, Hispanic culture, and community?
SF: If you want to find Latin American food from Honduras, El Salvador, Mexico, or Peru, you'll find it in Highlandtown—not to say that there aren't places in the suburbs, as well. In New Orleans, it's pretty different. There's people in a lot of different neighborhoods in the city. Pre-Hurricane Katrina in 2005, you didn't really see many Latinx folks there. They really came as part of the recovery and cleanup efforts and then the rebuilding of New Orleans. The majority of those folks are from Honduras, which is pretty unique compared to other cities in the United States. 
AD: Some of the other nuanced stuff that we found pretty fascinating were the cultural exchanges between the different Latinx food traditions, which Jose talks about [in the film.] "What can I learn to cater to the other Latinx folks that are in my community? And then how can my wife teach the woman from Honduras how to make mole poblano?" Food represents a connection between people. It's a shared thing, and also an opportunity to learn and expand within communities.
SF: What we were trying to get at was how [our subjects] adapted to local food culture as well, and it wasn't that salient. Ivan has crawfish and Jose and his family have crabs, but they're not suddenly using Old Bay in their tacos. They're staying very true to a lot of those Mexican dishes. 
AD: For Gary, Jose's son, one of his dreams is to open a pizzeria that will offer Mexican food toppings—sort of like a blend of fast food pizza and Mexican food. It's been done before, of course. But not the way that he will do it in the future. I think that's interesting. Culture doesn't have an end to it. It's a progression and an evolution no matter what.
What do you think Baltimore could be doing to better support its Hispanic foodways?
AD: There's a lot of important work being done by important people in the city who have been working on this for a long time. But I also think about how we can make it more friendly and easier for new immigrants to get their businesses going. I think we should be bending over backwards to try to support all these new entrepreneurs instead of saying things like "That's not permitted" or "You didn't go about it the right way." We should be starting from that point of helping people to do better instead of fining everybody until they do the right thing. 
SF: There's not only this idea of businesses, but also housing—and not just for the Latin American community, but also the Black community. Both Jose and Ivan live in the suburbs. It is a huge theme [connecting the films], and it's mostly around affordability and also having enough space for a big family. But it is much cheaper to live in the suburbs. How do we ensure that we're creating spaces and housing that people can afford? There's a lot of blighted houses in Baltimore. There's a similar story in New Orleans. Understanding how to make sure that people are able to live in the cities where they work is really important.
What were the most rewarding aspects of this project?
SF: Shooting with the Vargas family was really really, really fun. After filming, we enjoyed these great meals they were cooking for us, just hanging out at the dinner table and really connecting with them on this extra level. 
AD: It's really an honor to be invited into somebody's life for a couple of days, or a week. [With Jose] after a while, we just felt like we were part of the family. We wake up, they wake up, and then we're at their house until midnight. And then we do it again tomorrow. I'd joke around, like, "What time is dinner tomorrow?"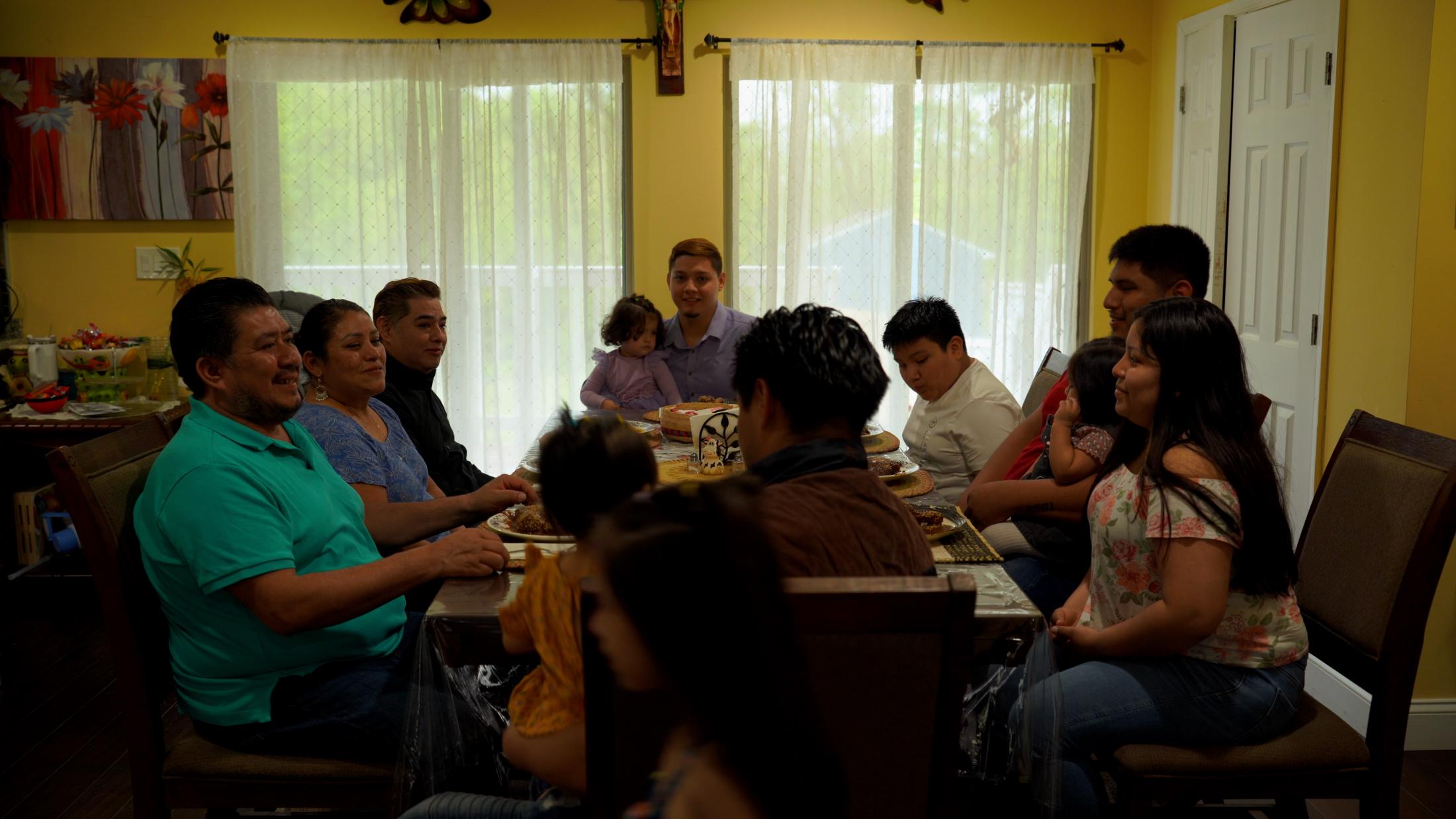 What do you hope that the audience takes away from the screening?
AD: Being exposed to a couple of amazing people's stories. I hope people walk away with an experience of community that really won't be able to be replicated. Sure, we could watch these movies again, and maybe they'll be shown in another movie theater or festival sometime—or maybe they won't—but I just hope people get a sense of community, and a possibility of new communities being formed in an intimate space.