GameChanger: Paige Hernandez
We catch up with Everyman Theatre's associate artistic director.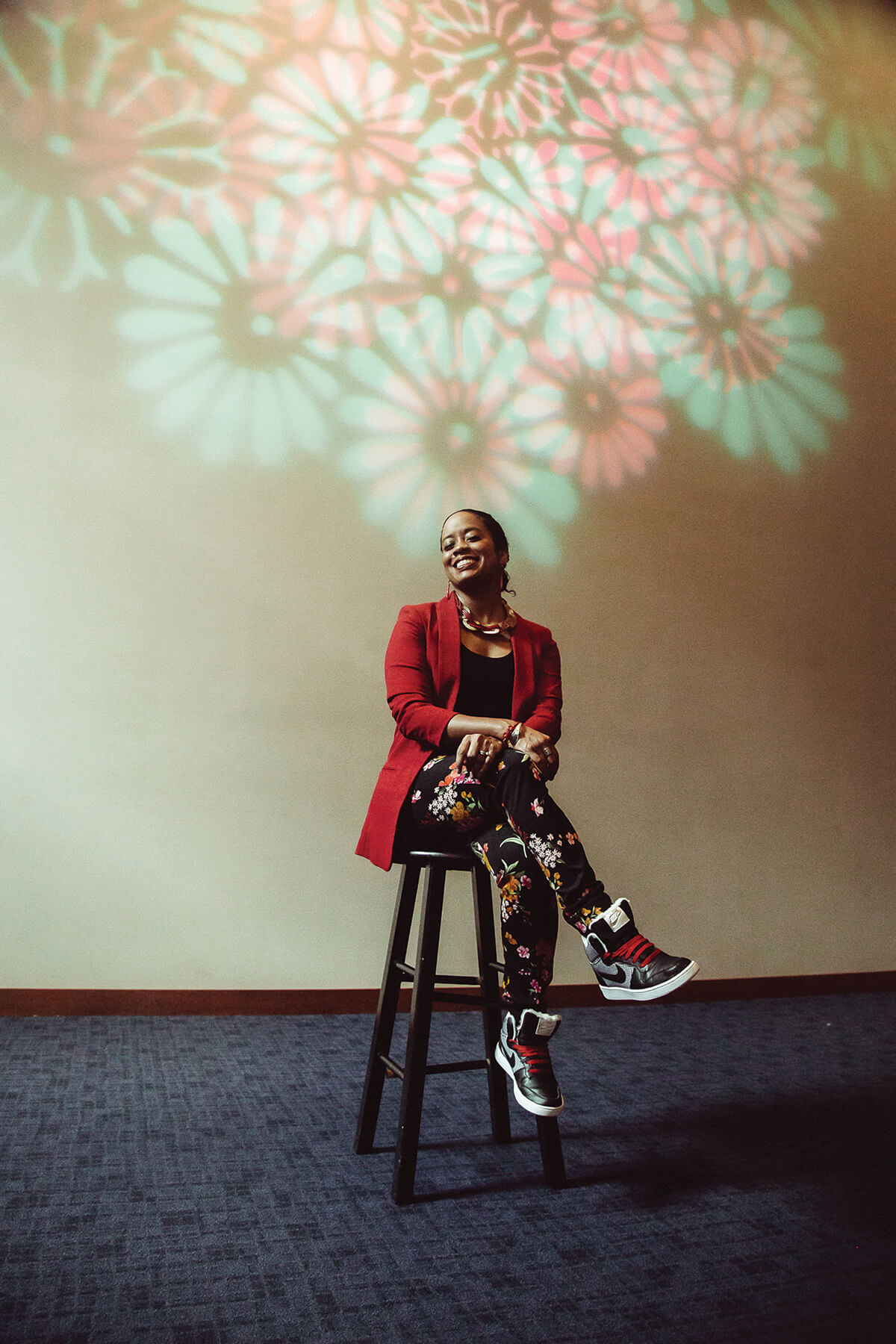 In July, Everyman Theatre resident company member Paige Hernandez was tapped as the downtown playhouse's new associate artistic director, helping to steer the company forward as it enters a new era. We caught up with the actor, director, choreographer, and now creative leader to talk about Everyman's pandemic pivots and her next show, Pipeline, coming this spring.
How has it been taking on the new role?
My relationship with Everyman goes back to the '90s. [I was able to] start my relationship and connection to this theater as a teenager [during high school at the Baltimore School for the Arts]. My first equity contract was through Everyman, and being asked to be a part of their resident company, I just felt like it couldn't get any better. Then this summer, they offered me this role. Just the access to this world that I love is really a gift. To be in this place at this moment in time is tremendous.
How has Everyman pivoted since the pandemic shut your doors last March? A lot of thought has gone into how we make sure that our audiences still feel like we are connected. The piece after this month's Cry It Out, which I'm directing, is Pipeline by Dominique Morisseau. That will be the first show of our digital experience that we created from scratch. There's a lot of intention that goes into making sure that, while you enjoy this virtual experience, you'll also want to see it in person.
Pipeline follows the story of a mother and son who clash with institutional racism in the education system—a story that seems especially relevant in Baltimore.
I am a proud product of Baltimore City Public Schools, from kindergarten through high school. [In Pipeline,] we get to hear multiple perspectives, which are just incredibly illuminating, and it's done in a way that is not preachy. It doesn't expect to pull this impossible empathy out of you. Instead, [Morrisseau] set up this very three-dimensional story that has in-depth characters that any audience member can resonate with.
What does it mean to you to share Pipeline with Baltimore students?
Oh, that means everything. I would almost say that this play might impact them the most. Not only will they see themselves, but I think they will hear stories that they're so used to finally being told, finally being heard, in the hopes that change can come. I'm pumped to hear what students think of this production, whose side they take, what they agree with, and what their explanations may be for any given moment. That's essentially what we want to do with theater. We want to cultivate critical thinkers. This is the perfect piece to do it with. I wish I saw this when I was in high school.
What do you want audiences to know about Everyman right now?
We are doing a lot of growing and introspective thinking so that things can be as equitable, accessible, and enjoyable as possible when we return. This is our 30th anniversary season. It's bittersweet because things shut down, but then what a nice reboot to be able to say that we can use this very monumental year so that the next 30 years are even stronger.