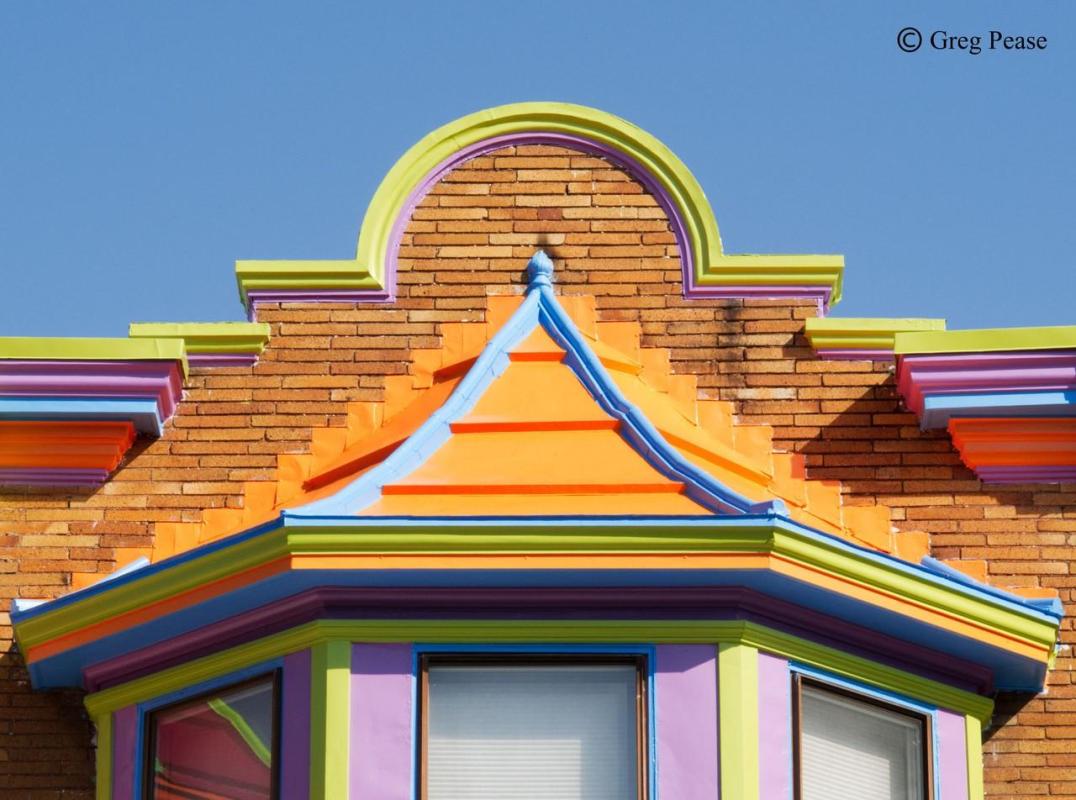 —Photography by Greg Pease
In the 45 years that he worked as a corporate industrial photographer, Guilford resident Greg Pease—whose family roots in Baltimore date back more than a century—traveled everywhere from Canada to South America to capture the sense-of-place snapshots that he has become known for throughout the decades.
When he would encounter people abroad who had negative things to say about his hometown, Pease made it his mission to "try to dispel the undeserved ideas people had about it."
Naturally, among the many ways he carried out that goal was by photographing Baltimore's neighborhoods, and sharing his work far and wide.
Taken in 2004, Pease's documentation of Charles Village's Painted Ladies—which officially marked his switch from film to digital—captures the colorfully painted rowhomes that are named after the famous blocks in San Francisco. This month marks the 25th anniversary of the neighborhood's Painted Ladies contest, which, for more than two decades, offered window plaques and cash prizes to neighbors who had the most vibrant facades. 
"Walking the streets of this place is like seeing a great exhibit in a living museum," Pease, 74, says of the area, "where the colors drew me to the homeowners and them to me."
This collection in particular was personal for Pease. His grandfather, who fought in World War I, raised his mother and her siblings in Charles Village, back when the neighborhood was still known as Peabody Heights. Pease says that, growing up, he always saw Charles Village as a "cool place," but the Painted Ladies contest, "reinvigorated the entire neighborhood and brought something that didn't exist before—this artfulness."
He hopes that his work, which has undoubtedly contributed to the Painted Ladies' ubiquitous status, will continue to inspire locals and tourists alike.  
"I want them to invest in Baltimore," he says, "and be excited in the way that I am."
In honor of the Painted Ladies' anniversary, Pease shares some of his photos of the neighborhood, below: