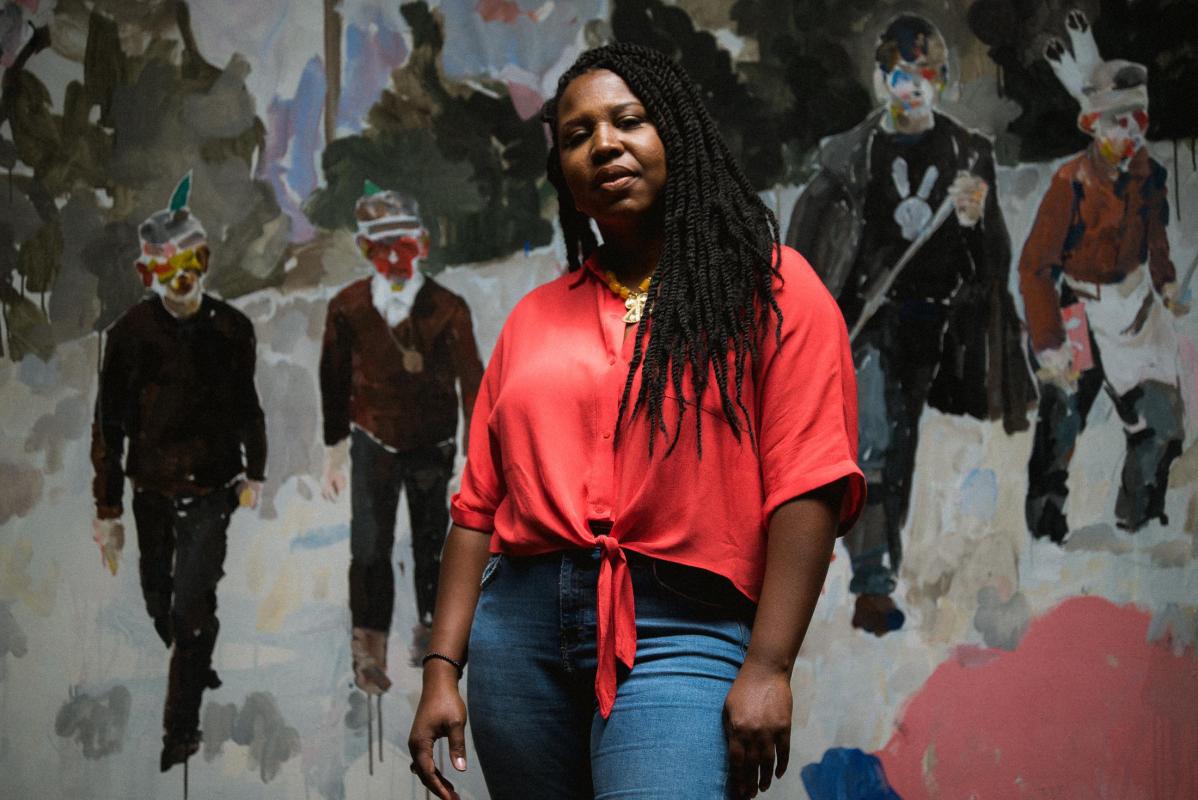 In Really Love, directed by Baltimore native Angel Kristi Williams, we are introduced to Isaiah (Kofi Siriboe) and Stevie (Yootha Wong-Loi-Sing), two people who are young and beautiful and ineffably cool. The minute they lock eyes at an art gallery it's clear they're meant to be together—indeed, the couple seems to have an almost gravitational pull toward each other. Of course, we wouldn't have a film if it were all that simple. You see, Isaiah is a talented and ambitious artist himself about to have his first solo show. Stevie, a law student, is at a bit of a career crossroads. Should she listen to her parents (Blair Underwood and the late Suzzanne Douglas, luminous here) and take a job at a silk-shirt law firm in Chicago? Or should she stay in D.C. and do pro bono work?
Really Love is a vibe, for lack of a better word. The jazzy music, beautiful art, and sexy-cool couple combine to hypnotic effect. Williams has created a world you want to luxuriate in. And I give it my highest compliment: It reminded me of the 1997 film Love Jones, a movie I've probably watched 20 times.
Williams, who grew up in West Baltimore and went to Western High School (she later went on to College Park and UMBC) now splits her time between Baltimore and L.A. (She teaches in the MFA Film program at MICA.) She talked to me about how a girl from Baltimore becomes a movie director, the Baltimore influence on Really Love, and the kind of chemistry between actors you just can't fake.
At what point did you realize you had an interest in making films?
When I was around 8 my dad brought home this VHS camcorder and I taught myself how to use it. I always had an interest in movies and storytelling. The first time that I picked up the camera it really just changed my life.
I assume at first you were just shooting family and friends?
I started out being a documentarian, making home videos of my family, my cousins, my friends. That grew into an interest in photography, which I started studying in high school. For as long as I can remember, I was writing and being a photographer and making images.
You now split your time between Baltimore and L.A. Why did you move to Los Angeles in 2012?
I went to grad school at Columbia College in Chicago and when I was finishing up, I was like I'm either going to go to New York or I'm going to go to L.A. And it's funny, because I think about the renaissance in film that's happening right now in Baltimore: I mean, Bradford [Young] is there. Shawn Peters, who shot Really Love is there. Elissa [Blount Moorehead] is there. More and more, we're beginning to see a film community come to Baltimore. If Baltimore's film and artists' community was what it is right now, I wouldn't have left.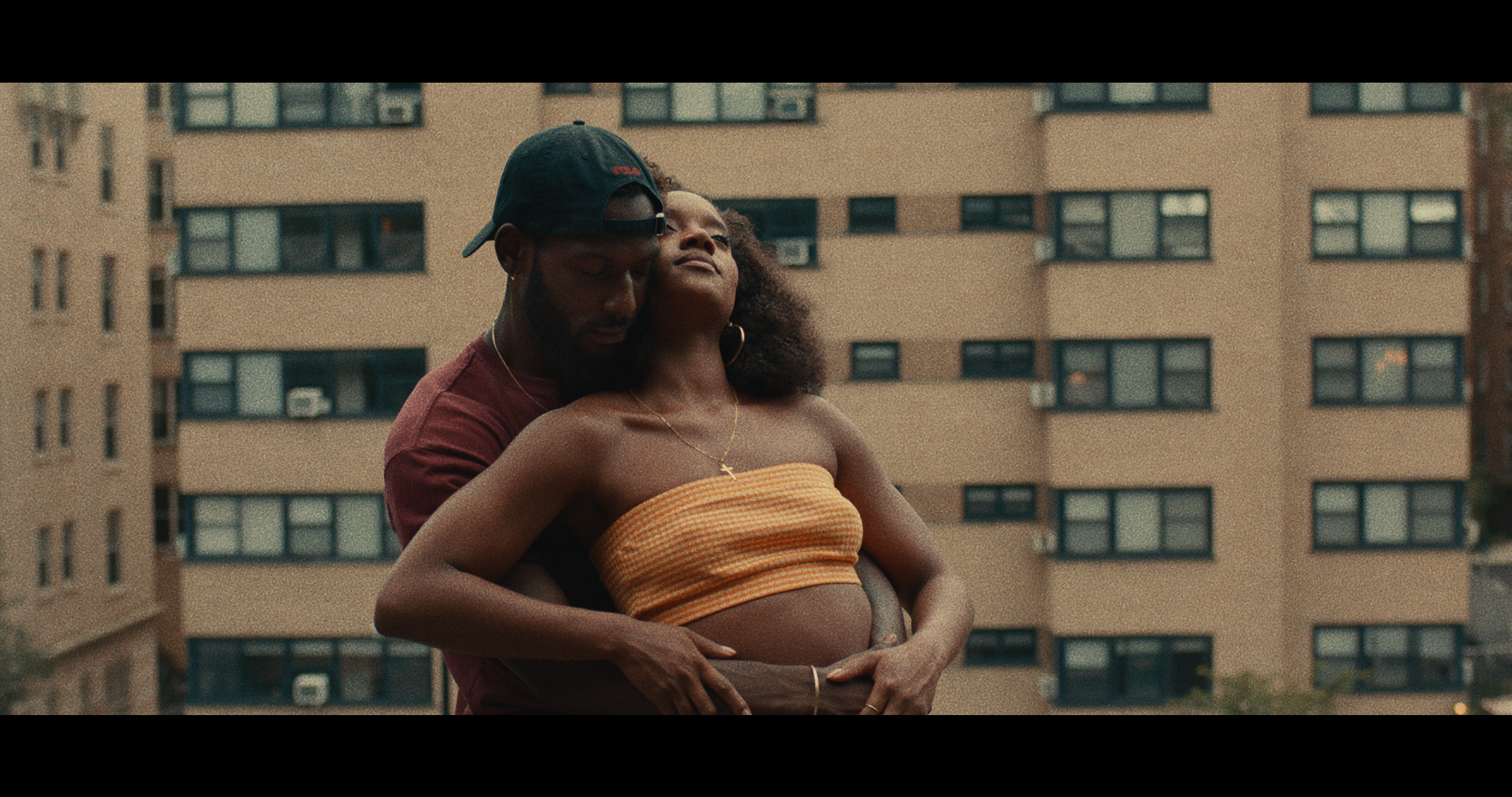 You filmed a lot of Really Love in Baltimore. But why is it set in D.C.?
My co-writer Felicia Pride, she wrote the original screenplay. When she started working on it she was living in D.C. and she was an artist there. She spent her formative years there, falling in love and navigating a career as an artist. It was just a really huge part of her story of growing into adulthood. When we began writing the screenplay that was one of the initial conversations we had. Of course, I was like, let's make it a Baltimore story! But it was so important to her that I wanted to honor that. For me, Baltimore, D.C.—when I'm home there's this friendly beef. Even in the film. When [Stevie] says she's from D.C., [Isaiah's] like, are you really from D.C. or are you from PG County and saying you're from D.C.? That's very real.
I recognized a lot of Baltimore places in the film, primarily Dovecote Café, which doubles as a coffee shop that is owned by Stevie's best friend.
I love that place so much! It reminded me of Sankofa Books & Café in D.C., just a place where a community of Black folks gather and host events and share space. When we set up production in Baltimore, we went to Dovecote and I just fell in love with it. The owners had open arms and were excited about the project and building with us. And it became one of our hubs.
When you make a film in a city like Baltimore, the community is excited about it, not just because it's a film, but because I was shooting in communities where I grew up and people knew me. And we engaged the community in a lot of ways, hiring young people on set. We didn't want to have a footprint there and not be inclusive.
What other scenes were shot in Baltimore?
The Big Show [art exhibit] in Chicago was at the Baltimore Museum of Art. We shot in the Park Heights area, at my grandmother's house. She still lives there. We shot at the Baltimore School for the Arts. That's where we shot the Alvin Ailey scene [where Stevie and her parents attend a dance performance.] Which is so magical because Jacqueline Green, the dancer, she actually graduated from the Baltimore School for the Arts. She's from Baltimore. And she is the only dancer in the company that is performing Cry, which is one of Ailey's most cherished choreographies. The fact that we got to permission to do Cry and I could work with a dancer who was from Baltimore—there were so many things that were aligning.
How important was Isaiah and Stevie's Blackness to their love story?
I wanted these two characters to live and breathe and be Black people in such a way that not that all their conflicts and challenges were because they were Black. We get enough of that in real life. The core of their challenges of the relationship was miscommunication, the unwillingness to be completely vulnerable. But I am also making a commentary on what it's like being a Black artist when the powers that be, the people that are deciding what the value is that's placed on your work, often don't look like you. In this case, I kind of flipped that on its head because the gallerist who discovers Isaiah [Uzo Aduba] is a Black woman who has a lot of power.
I loved the artist who did Isaiah's paintings. Who was that?
Gerald Lovell from Chicago, based in Atlanta. I sent him a cold email that just said, "Hey, I'm making a film about an artist who's trying to get his first show while in the midst of falling in love" and he read it in a day and he emailed me back and he said, "Oh my God, this is my life!" Three years later, he's had his first big gallery show. I was so lucky to have met him at the time I did and was able to include his work in the film.
One thing I appreciated about the film is that it indulges in the female gaze. We see the very handsome Isaiah through Stevie's eyes. Was that conscious?
[Laughs] Definitely. To a fault, right? There's definitely a very feminine eye in the way I look at him and even her.
The film is very sensual, not just the sex scenes, but the Alvin Ailey scene, the use of music, the way you shoot the bodies in motion.
When I was trying to find references to what Black love and lust looked like on screen, I didn't have a reference. While that scared me immensely, I also thought, maybe this is an opportunity for me to create a reference. Music was so important to me. That's one of my processes for collaborating with the actors, sharing music with them. For the love scene, I created this playlist for what I wanted it to feel like, emotionally and rhythmically and so it just became a part of the way we were telling the story. Because that was the only way that I knew how to communicate that feeling.
In one scene, before sharing a meal, Isaiah and Stevie pray. It surprised me. It's so rare to see young, hip aspirational people praying on film. What was the thought process behind that?
So we prayed every day on set. I burned sage. And it's so funny, on the first day I was really hesitant. I didn't want to impose myself onto the crew, so what I said to them was, I want to create this space where you can share in this if you like. And if you don't, you don't have to. I felt like it's something that is part of my life. And I felt like it was important to show that. Just to show that they are, whether it's spirituality or religion, they believe in something higher than themselves.
Kofi and Yootha had such amazing chemistry. How did you get there with them?
I knew when I put the two of them side by side that they were Stevie and Isaiah. I met some wonderful actors, and when Kofi and Yootha came into the room, I couldn't imagine anyone else but them. They just really were both so passionate about the project. They resonated with what the story was trying to do. They just agreed that they were going to be vulnerable with each other. I can't really take the credit for that. They trusted me and I trusted them, and I'm just so grateful that they were willing to do that.
Any last thing you want to say to my Baltimore readers?
The only thing I'll say is that screening the film at the Parkway on Saturday was really emotional for me. My entire family was there. I had cousins, teenagers, 14 through 18. It was actually my actress Yootha who said, "They are just so incredibly proud of you and pursuing this dream." It's one thing to idolize someone, an artist or a musician or whatever. But to be able to have access like this, up close, is so special. It makes me very emotional.
You asked this early on: What made you want to be a filmmaker? Because there aren't many filmmakers, especially ones that look like me, that I saw growing up as a young girl. So what I want people to take away is if you want to tell stories, you can tell stories. If there's someone who doesn't think this is a possibility who's from Baltimore, I just want them to see this as an example of, whatever they want to do, whether it's film or something completely different, that's a dream that can become a reality.
Really Love is now playing on Netflix.