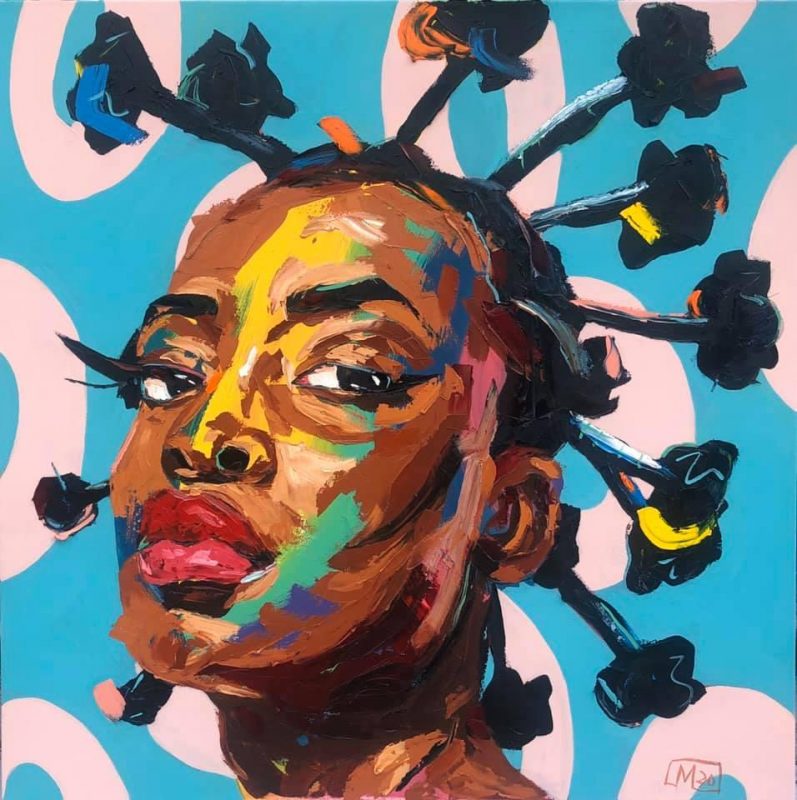 Megan Lewis
Every Baltimorean has felt the impact of the novel coronavirus, but COVID-19 comes with its own set of challenges for our left-brained creative community and its leaders. Cancellations and postponements continue to ripple through the arts scene and have even come for longstanding events like Artscape and AFRAM. Stay-at-home restrictions remain in place for Baltimore City, and there's no real end in sight.
In the wake of this, many creative leaders pivoted to fundraise or produce virtual events using their personal or organizational platforms. But sadly, many of the early local funding opportunities have been exhausted.
On March 13, I launched Alanah's COVID-19 Emergency Fund for Artists & Freelancers—which raised more than $5,000 and helped more than 100 artists—but my fund is now closed. The Maryland State Arts Council (MSAC) announced its Emergency Relief Fund on April 3, and received a whopping $2.6 million in requests from artists across the state. MSAC awarded $1 million in emergency grant funding across 125 applications (65 arts organizations at $869,318 and 60 independent artists at $130,682). Similarly, the Baltimore Office of Promotion and the Arts became the fiduciary agent for a coalition-led initiative called the Baltimore Artist Emergency Relief Fund on April 8. It has since exceeded its goal of raising $120,000, helping more than 300 Baltimore City creatives across various mediums and skill levels with $160,780. They have also closed their fund.
So what is the next step? Circling up with some of my peers who serve as Baltimore's creative leaders seemed like a natural way to continue the conversation. In recent weeks, we have all served in various capacities on COVID-19-related juries and coalitions, as well as thought partners to local arts-related or adjacent institutions and funders.
The Roundtable Participants
This group of creative leaders—who all have community-driven, individualized styles and approaches to arts and entrepreneurship in our city—is a small sampling of a much larger community. We may not work in the same offices, but we all have common goals. COVID-19 hasn't changed that.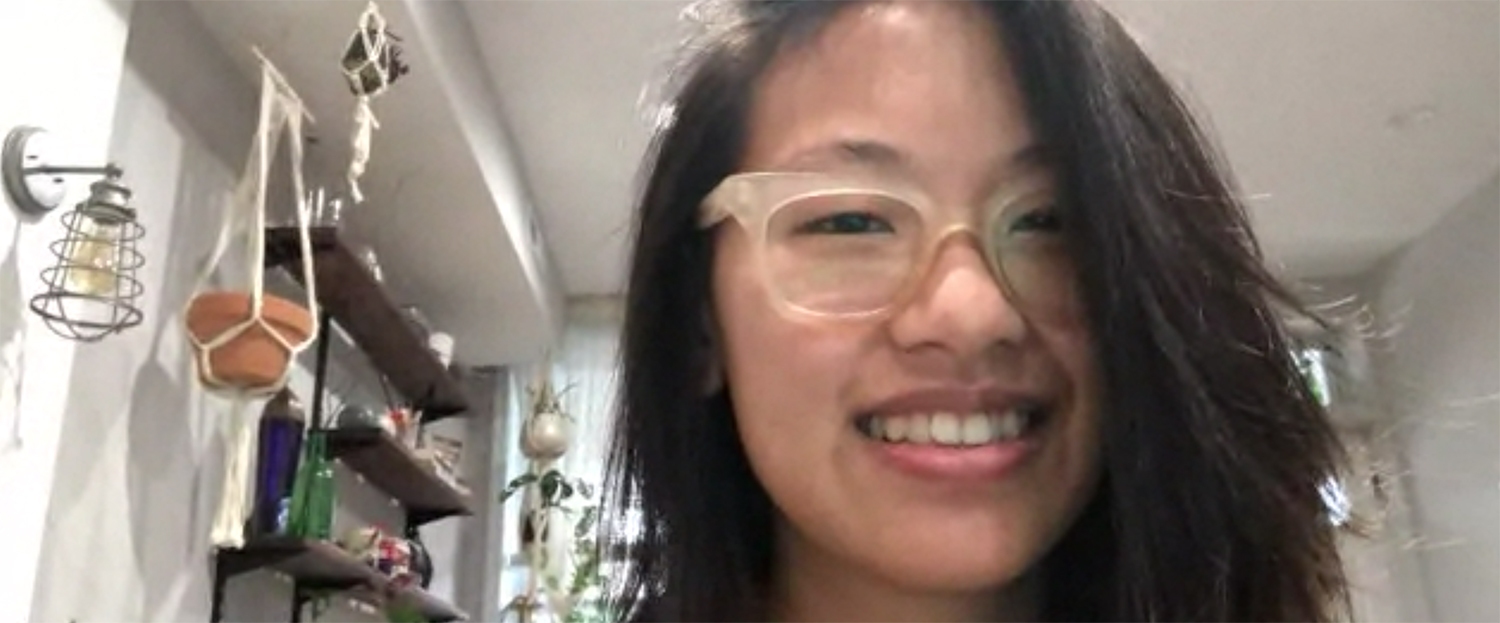 Stephanie Hsu: The founder and co-collaborator of the Charm City Night Market, a festival that celebrates Asian-American culture and has drawn thousands of patrons, vendors, and artists of every medium since its inception in 2018.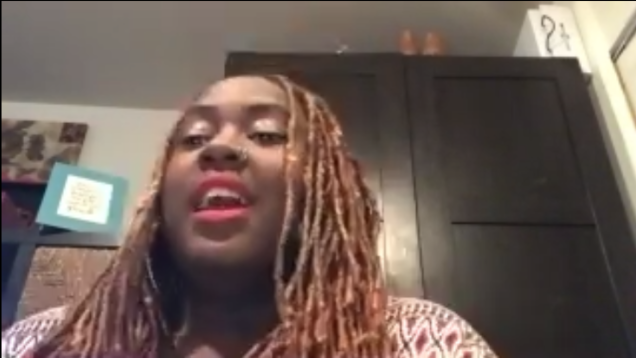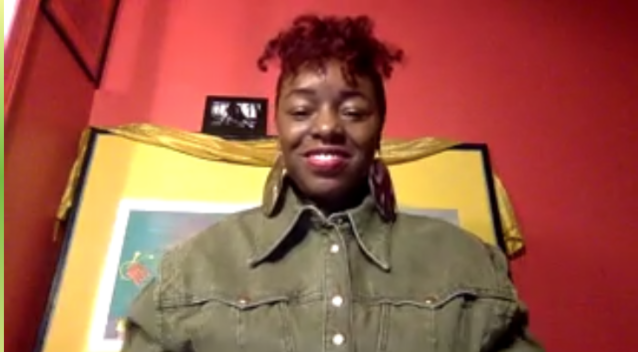 Sharayna Christmas: Founder of Muse 360 Arts and Rayn Fall Dance Studios, she currently wears several hats, also serving as program director for the Baltimore Creatives Acceleration Network (BCAN).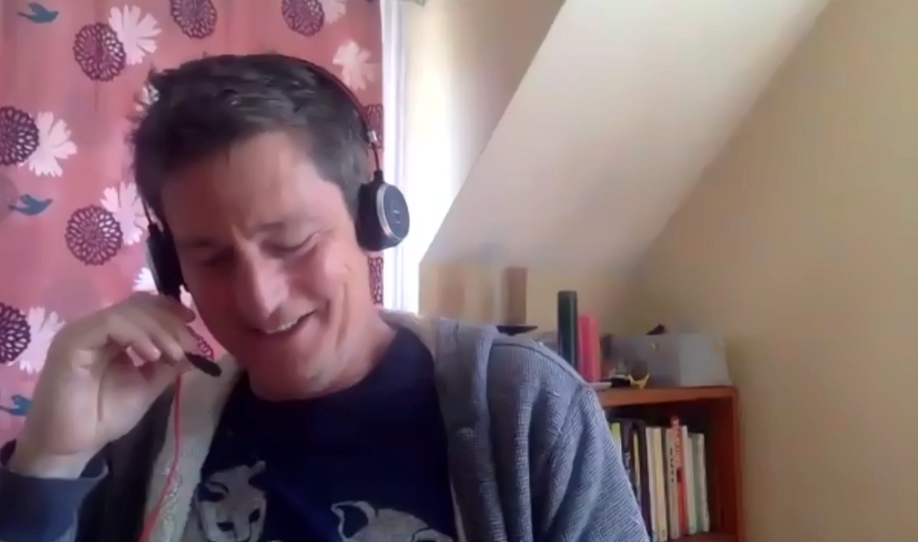 Andrew Simmonet: Founder and director of Artists U, a national incubator for artists in Baltimore and beyond changing the working conditions of artists.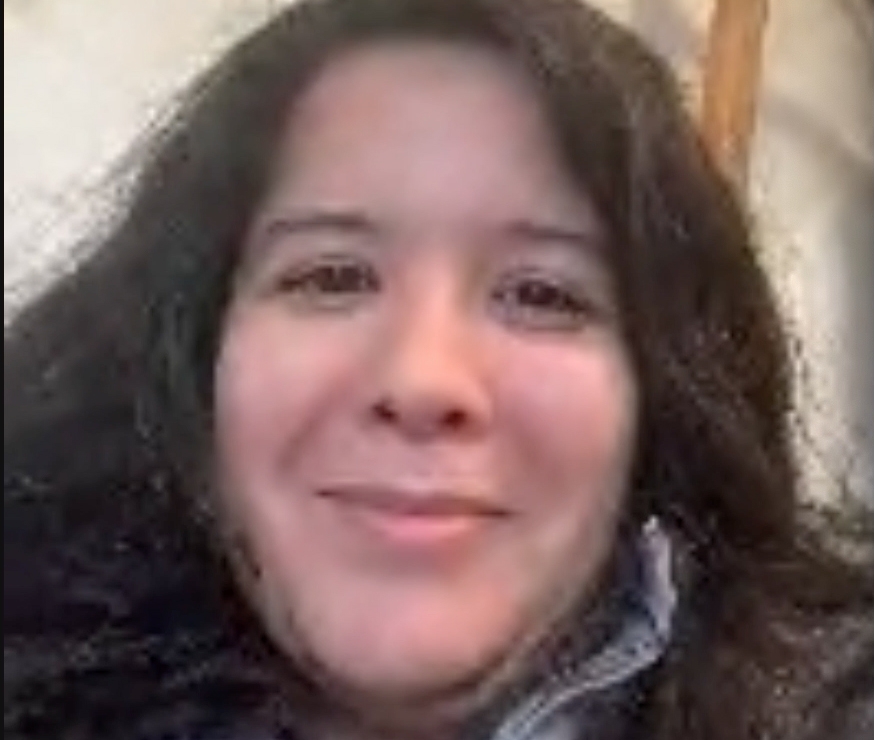 Maggie Villegas: Co-founded the renowned EMP Collective and is a longtime arts and culture producer. She serves as executive director for BCAN.
These are some of the most forward-thinking creative leaders who are driving daily change in Baltimore. Here's what they had to say about our local arts scene and what's next:
How would you define "artist relief"?
Andrew Simmonet: Anyone who talks about relief should be talking about the next 18 months.
Brion Gill: When we talk about artist relief we are talking about pushing basic resources because artists are everyday people…relief is not finite.
Sharyana Christmas: Anyone approaching this work should look at the whole artist and their trajectory. We need holistic relief programs that meet artists where they are in their journey, both in and out of the crisis. Funders need to put themselves in the shoes of their audience. They should ask questions about what they might want to know if they were applying.
Stephanie Hsu: Arts relief providers should simply ask creatives what relief looks like…listen to them.
Maggie Villegas: People just want to be heard at this time. The need is far greater than the resources coming at artists.
What's the greatest need amongst your community?
MV: Creatives just want to know that they are not alone in this struggle. Being heard in isolation can be extremely validating and healing.
I know that, to fill some of this need, the MSAC held listening sessions for every art medium. And following in their footsteps, Maggie and Sharyana held more intimate listening sessions with BCAN for creatives asking candid questions like, "How can we support your work?" But many relief fund efforts are being swarmed with applications and adequate response is near impossible.
MV: You start to feel hopeless when you don't hear from anybody.
Having applied to over a dozen relief funds myself and talked to nearly 200 independent artists as part of my relief fund effort, I affirm the sentiment of hopelessness in the creative community. You just want to be able to reach out and touch someone.
SH: No one in my immediate network had received funds at the national or federal level.

AS: Five hundred thousand in relief funds is just prolonging the sinking of the ship. Artists are going to survive the novel coronavirus the way they always have—by planning, strategizing, and shifting.
It seems like funds are fine, but togetherness may be the highest need. Who's getting it right? Which organizations near and far are providing Baltimore artists with their greatest needs during the COVID-19 crisis in Baltimore?
(Artists all fan out over each other's work, pointing to each other saying, "You're doing it, NO you are.")
BG: I really admire the response from the MSAC and encourage creatives in crisis to apply for their Creativity Grant, which is open on a rolling basis.
SH: Myself and the Night Market team have been thinking about the spike in misdirected hate and violence towards Asian Americans amidst COVID-19, and admire the work of groups like Baltimore Asian Resistance in Solidarity (BARS). Their work is an entry point for Asian Americans into a larger conversation about these systemic injustices, and I'm here for it.
AS: In tandem with my Artists U work, I'm working on a graduation speech for an arts high school. They are so moving and powerful and real. They have the skills and tenacity and resilience to move through this crisis. We forget to approach the work with playfulness—we get old and grizzled and quite frankly need a nap.
I've seen that grizzled outlook and call those who adopt it "crusty collaborators." You get to a point in your arts career when you're just like, "There's no Money, there's no help coming." It's very important to keep a healthy level and hope and agility when in a creative field, especially amid a global pandemic.
What in-person events were coming up? Should every individual artist and organization be producing virtual events?
MV: We were planning "We Own This" at BCAN, an event where we celebrate the unique spirit of Baltimore's female founders. We started cancelling events and we didn't necessarily want to do everything online because so much of our curriculum is about starting a business. It just didn't feel right.
BG: Paying folks to be artists has been at the forefront of our minds at The Pennsylvania Avenue Black Arts & Entertainment District. We were planning our first large event series since the district's inception, which was set to run from March to October. We've redirected most of our energy to providing programming through virtual competitions and fees for service to do what artists do best. If it is an effort to provide artists their essential needs then by all means, pay and activate especially the black arts community.
SC: Rayn Fall dance studio was gearing up for it's Summer Dance Intensive. In the black arts community we don't always have new things to pull something together. I'm used to making things work, I grew up that way. I've always been able to do so much with so little. We have to remember those lessons of the resources living inside of us. It's important not to expect individual artists to operate like large organizations. I encourage artists to create bartering or support systems to create virtual events, it can happen.
I agree that the issues of not having money or resources in the arts community, especially in communities of color, is not new. Not everyone has cancelled contracts. Some folks just weren't there in their journey. We have to honor that and adjust our expectations of production of virtual events with that.
SH: A lot of community arts and large scale arts institutions usually produce opportunities together—that should continue. In the past the Night Market has worked with places like Central Baltimore Partnership or Motor House on what would've been Night Market Underground on April 4. The Charm City Night Market team talked about the production of virtual events a lot and the question we kept coming back to was: "How do we create a mutual exchange?" When producing virtual events, designers should keep that in mind.
What fun virtual events are coming up for your organization or others?
BG: The Pennsylvania Avenue Black Arts & Entertainment District is curating a four-hour long Mini-May Concert Series on Instagram Live. Part one will be held on May 23 featuring headliners Deetranada & Davon Fleming. Part two is on May 30 with George Lovett and Tate Kobang. I'm most excited to be activating and paying local artists like DDm, Lita Lachey, Mike Evenn, Black Assets, and Akilah Divine.
SH: The Night Market Crew thought long and hard about the creation of our new platform "Night Market Online." We held the first installment with a virtual cooking class on May 16 in partnership with City Seeds and La Cuchara, who offered the ingredients in a neat and tidy package for $15. We're planning another for June 13 in partnership with Ekiben.
Impromptu live broadcasts have become my favorite source of connecting with artists I know and love, like photographer Devin Allen, who you can catch live talking about everything from anime to wine on Instagram some evenings. He also has a virtual exhibition with City Hall entitled The Beautiful Journey: The Lens of Devin Allen.
I'm also a fan of scheduled curbside and virtual events happening at Hotel Revival Baltimore produced by culture enthusiast Jason Bass. He's been working alongside artists like Big Fred The Comedian, DJ Sean J, DJ Sun, and even healing artists like Justin Timothy Temple to produce broadcasts on Facebook and Instagram.
---
The roundtable participants all came up with a list of virtual events to mark on your calendar, as well as a list of resources every artist should have in their web browser favorites:
Events:

Pre-recorded | BCAN | No Permission Needed
5/26-5/29, varied times | Maryland Arts Summit
Ongoing | Revival Virtual Content
Every Saturday | Flow at The Farm w/ Aliya Muhammad
5/30 at 8 p.m. | Official Black Arts District: Mini-May Concert Series
6/3 at 6:30 p.m. | Virtual Sip N Paint Series with Jasmin Manning
6/13 | Charm City Night Market: Night Market Online
6/25 at 7 p.m. | Enoch Pratt Library: Artists Cribs! An Evening with Abdu Ali and Savannah Wood
Check out our roundup, 'Culturefly' from the Greater Baltimore Cultural Alliance, and Maryland State Arts Council for a robust list of virtual arts events.
Resources:

All roundtable participants encourage every artist to try filling out an unemployment application, as even artists and gig workers are now eligible. They also suggest every artist should look into The Baltimore Office of Promotion & The Arts (BOPA), which is accepting applications for its Creative Baltimore Fund until June 1.
The following lists are managed by individuals and arts organizations near and far. You'll find funding, self-care, and even legal advice:
MdVLA COVID-19 Resource Guide
Artists U | SHIFT
Boston Ujima Project | Necessary Systems Daily
Impact Hub Baltimore Live Resource Listing
Freelance Artist Resource Producing Collective
Robert W. Deutsch Foundation | Grit Fund COVID-19 Resource List
Baltimore Artist Relief Fund Resource List
The relief efforts, programming, and resources surfacing now are a continuation of existing work to invigorate Baltimore arts with the assets it deserves. We love to see it.