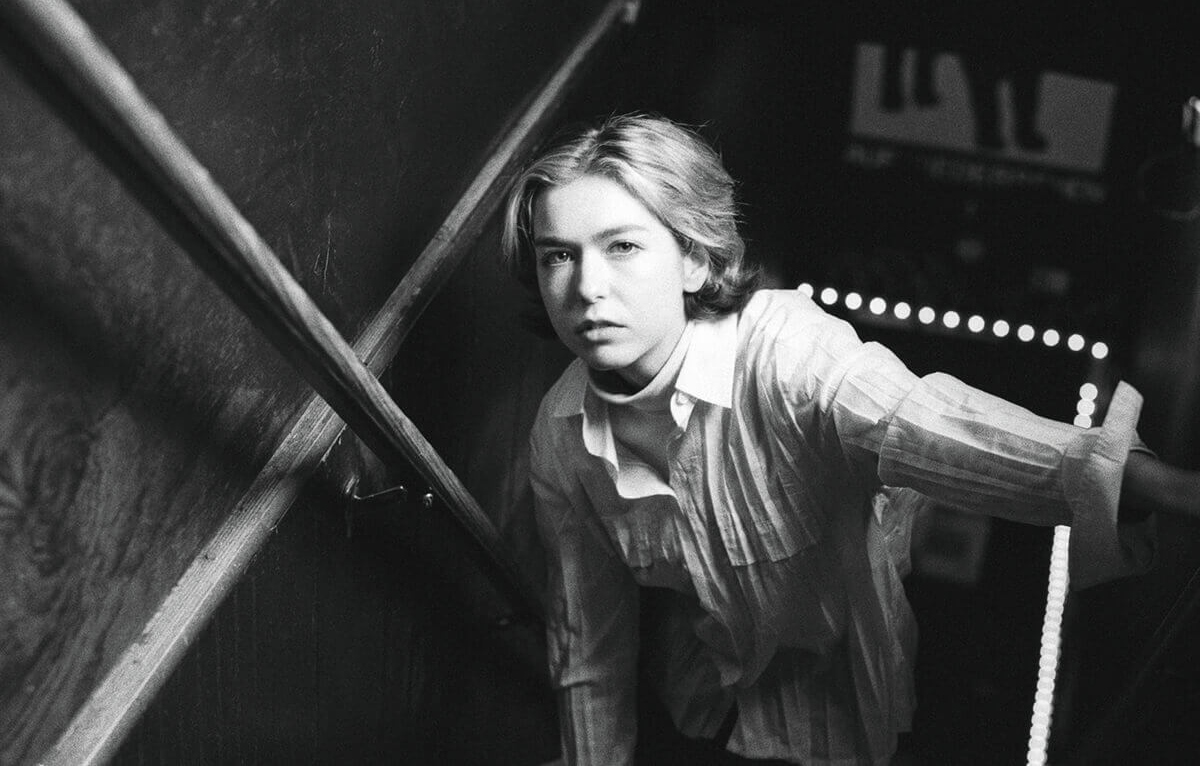 Lindsey Jordan photographed at the Ottobar last year. —Photography by Micah E. Wood
In our February 2022 issue, we spent time with Ellicott City native Lindsey Jordan, the alluring—and already quite accomplished—face of Snail Mail, who had just released her second full-length album, Valentine, in winter 2021. Much like its predecessor, Lush, the 23-year-old's lovelorn set of tracks garnered national acclaim—and, more close to home, they even inspired a collaborative ice cream flavor at The Charmery. 
On Wednesday, about a year since Valentine first stole our hearts, Jordan delighted fans with news of "Snail Mail's Valentine Fest," a five-night residency at The Ottobar scheduled Feb. 10-14, 2023. Like many local venues, the Remington rock bar—where we photographed Jordan for our February story—played a role in her ties to the local music scene, and her early rise to fame. 
"If there was a show, I was at it, like every single day as soon as I got my license," Jordan told us in 2018, sharing love for homegrown artists such as Jana Hunter (Lower Dens), Post Pink, and Outer Spaces. More recently, Snail Mail has hit the road with local sensations Turnstile and JPEGMAFIA.  
A host of Jordan's musician friends are expected to join Snail Mail on stage throughout the residency. (Though the special guests have yet to be confirmed, clues on the colorful poster announcing the shows hint at possible acts like Soccer Mommy and Dr. Dog.)
As Jordan told Variety this week, she's excited to return to her old stomping grounds after more than four years since last playing a show in Baltimore. 
"It feels like no matter where you're at in your career, you play the Ottobar," she said, recalling how she punched a hole in the iconic venue's greenroom wall. (It's been repaired since then.) "It's really homey and I love that place."
"Valentine Fest" tickets will go on sale starting this Friday, Nov. 11.