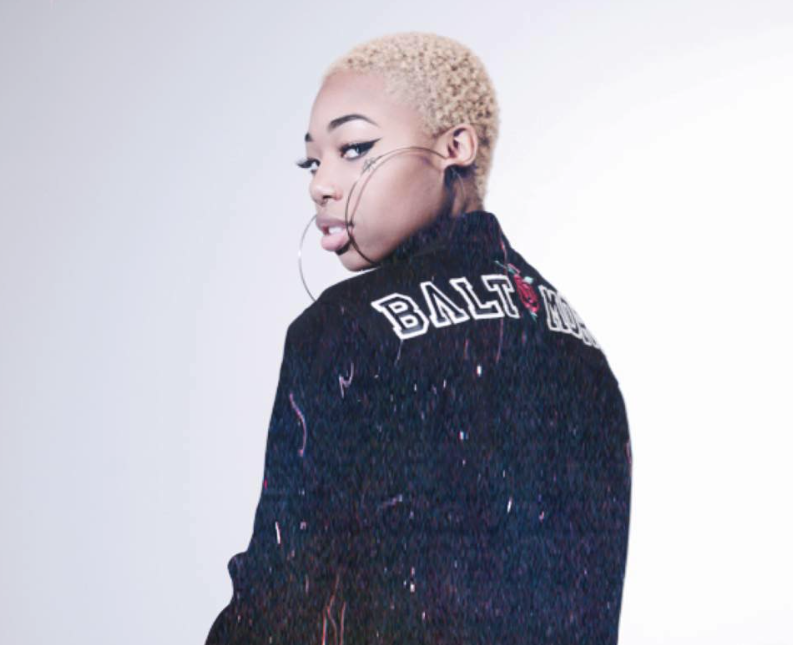 Facebook
In the latest iteration of The Big Baltimore Playlist, we found five local songs ranging from game-show gold and unrivalled rap to the-next-big-thing indie rock. Check back each month for new top songs of the moment, and follow our Spotify playlist as we continue to build a soundtrack for our city. 
---
"Come On Down" by DDm* 
If we weren't already excited for the upcoming release of DDm's Soundtrack To A Shopping Mall, this high-spirited single has turned our anticipation up to an 11. Who knew that The Price Is Right theme song could be so much fun? Leave it to Manny Williams, who you might know as one part of hip-hop duo Bond St. District, to transform this iconic game-show jingle into a hater-swatting dare. With the '60s-tinged tune turned into a sparkling, staccato loop, the boisterous rapper and lover of pop culture takes Bob Barker's trademark line and declares, "If you want to steal my crown, I told ya'll hoes to come on down." We wouldn't recommend it; Williams is royalty on the local music scene.
"Box" by Deetrenada
With the help of Baltimore arts mag True Laurels, we just caught wind of Deetranada, and when we did, we had to ask ourselves: Under what rock have we been living? This young rapper—a mere 16 years old—has some of the most sharp, sophisticated rhymes we've ever heard, on both the local and national scene. Last year, she placed second on season three of Jermaine Dupri's Lifetime Channel The Rap Game and released her debut mixtape, Adolescent Swim, which included this breathless flow. Watch its new music video and prepare to hold up your jaw.
"Foxglove" by Gideon Gallows
Before Drew Scott joined electronic R&B duo Blacksage, he was a respected solo artist, known for skilled raps and masterful production across both his own and his friends' beats. With his new Critter, he now returns as Gideon Gallows, and the results are as bewitching as ever before. This deliriously springtime song, fittingly named after the bell-shaped flowers that sprout up this season, stands out among the album's other murky melodies. Over an off-kilter, almost tango-esque rhythm, Scott's distorted vocals tangle with the background coos of his fiancée, Pale Spring, for a hazy love song, fit for the warm, tempting days that lie ahead.
"Two Stop Train" by Pocket Bells
We dig the way this song builds like the subject of its title, with the indie-rock seven-piece's pounding piano, thunderous drums, and urgent guitar gaining momentum before Piper Greenbaum's mighty, earthy vocals peak at the anthemic chorus. The rolling melody makes you want to follow along, undulating toward some unknown destination, knowing that some sort of consolation awaits at the end of the line. Let its expert instrumentation build—and then expect to hear this number on WTMD's heavy rotation all summer long.
"Pristine" by Snail Mail
Boy are we rooting for Lindsey Jordan. The 18-year-old Ellicott City native has shredded her way to indie stardom, with her now four-piece rock band's debut Habit making waves across the national scene. Last year alone she played SXSW, graced The New York Times, and recorded an NPR Tiny Desk concert, and, if this new single off next month's Lush is any indication, she's just getting started. With heart-on-her-sleeve vocals and jangly '90s guitar, Jordan's lo-fi sound ignores the modern trappings of auto-tune and electronic touches to create something that, in its outright authenticity, feels completely new. Keep your eyes peeled for their full-length record, out June 8 via Matador Records.
*Not available on Spotify. We'll add it when if/when it comes online.