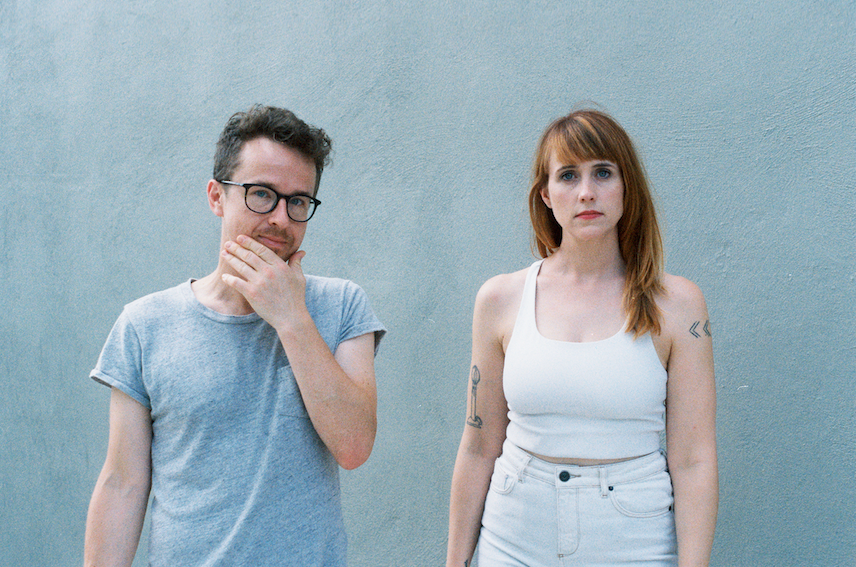 Kendall Atwater
In the latest iteration of The Big Baltimore Playlist, we found five local songs to listen to now, ranging from eclectic art rock and anthemic rap to a catchy surf-infused tune. Check back each month for new top tracks of the moment, and follow our Spotify playlist as we continue to build a soundtrack for our city.
---
"Goddess of The Baltimore in Your Mind" by Boister*
In the history of Baltimore music, there have been many leading ladies, and one, undeniably, over the last two decades, has been that of Anne Watts. Frontwoman of art rock collective Boister, the singer-songwriter, alongside her seven bandmates, to make eclectic, transcendent music—yes, boisterous, imaginative music—all for music's sake. Across eight album, she has ruminated on heady themes like life, death, war, peace, and love, while the band's new ninth, Goddess of The Baltimore in Your Mind, is a timely collection of songs for and about women. With backing vocals by War On Women's Shawna Potter, this title track is like a Second Line rallying cry for women everywhere to fearlessly come together, find their inner strength, and rise up. Even Baltimore itself is personified as a goddess. We couldn't agree more.
"Pull Up" by DDm
Beautiful Gowns was definitely one of the most fun records out of Baltimore this year, and local rap star DDm is keeping the party going with a just-launched video for this big, bold song, featuring captivating dance moves by local R&B artist Rovo Monty (see for yourself in the link above). The bouncing, club-ready beat and confident, commanding rhymes are pure swagger, speaking to swatting away haters, playboys, and punks, and never backing down. It's an infectious anthem that makes one thing clear: in the streets or on the stage, don't mess with DDm. Oh, and that, as his star continues to rise, the Baltimore-born artist won't be shying away from his local roots.
"For The Go Go" by Lafayette Gilchrist
Speaking of important figures in Baltimore music history, Lafayette Gilchrist is high up on that list. The piano master is well-known for his iconic compositions as heard as the score of David Simon's HBO series The Wire, Treme, and The Deuce, but those in the know are also keenly aware that his music runs far deeper in a lively fusion of jazz, blues, and funk with a touch of go-go acting. Earlier this year, the 2018 Baker Artist Award winner released his second solo album, Dark Matter, recorded live and rooted in sense of place for his main cities, his home of Baltimore and his native Washington, D.C. This buoyant track might be about the latter, where the genre was invented, but in the midst of ballads, it is a clear star for its jubilant energy and virtuosic keys.
"Oh No" by The Dune Flowers
New band alert! And just as we discover the catchy tunes of The Dune Flowers, they've already up and left us for Nashville, Tennessee. But the Westminster-bred duo makes music that is noteworthy, and also well beyond the twenty-something years of songwriters Tyler Drager and Oscar Schoenfelder. It's a 1960s-inspired, early-rock-and-roll sound, founded in fuzzed-out surf guitar, steady drums, and vocal play. A perfect example: this mellow melody that evolves into a rollicking, retro first track off their self-titled, second album. Speaking of young love, night drives, and city lights, it's an addictive song, at any age.
"Fortune" by Wye Oak
And just like that, Wye Oak comes crashing back into our lives with this turbulent standalone single. It's a moment of reunion after a period of focused energy on the bandmates' own respective side projects, with drummer Andy Stack releasing his first solo LP as Joyero this summer and frontwoman Jenn Wasner becoming a part of Bon Iver's live band. After years apart, they also have come together again in the same city—sadly not Baltimore—but Durham, North Carolina. The moody melody builds, churns, and burns out in a fiery blaze, while, as on their last record, The Louder I Call, The Faster It Runs, Wasner's labyrinthine lyrics address change, considering both the joy and the struggle that come with it.
*Not yet on Spotify. We will add when it becomes available.