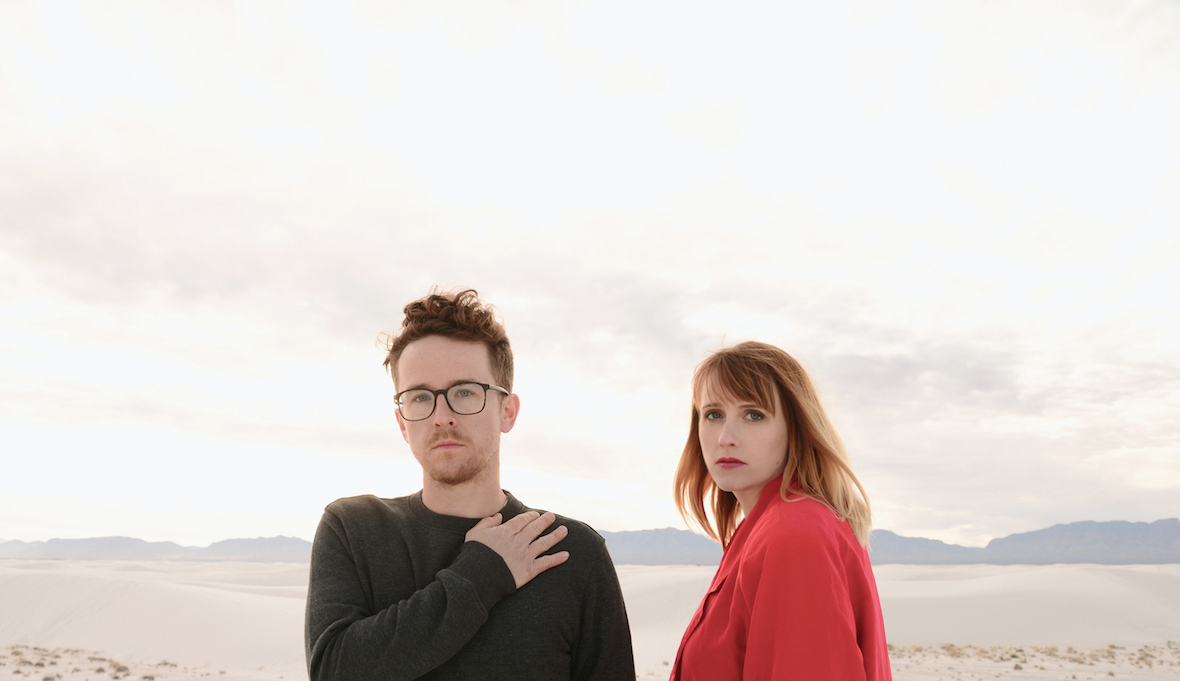 Shervin Lainez
In the latest iteration of The Big Baltimore Playlist, we found five local songs ranging from shimmering dream-pop to inspiring, world-infused soul music to New Wave post-punk. Check back each month for new top songs of the moment, and follow our Spotify playlist as we continue to build a soundtrack for our city. 
---
"I Am" by Ama Chandra*
Ama Chandra is a local treasure, her story and message of survival showcasing the full potential of the human spirit. The local indie-soul singer's music has long been focused on messages of love, but following a brutal assault in the summer of 2015, she has emerged with newfound purpose, transforming that traumatizing experience into a joyous celebration of life that permeates this song off her first full-length album since 2013. Recorded live at The Owen Brown Interfaith Center in Columbia, her masterful vocals soar to new levels—her soulful pipes floating in, light as a feather, before climbing up to powerful peaks. With the pitter-patter of hand drums and hearty plugs of upright bass, she creates her own world rhythm and makes a healing declaration that resonates with any listener: Despite all hardships, you still exist. You can start over. You will once again be free. Chandra, and her music, are living proof.
"Lemon Glow" by Beach House
On Valentine's Day, Beach House gave us a glimpse of their upcoming spring album with this dreamy new number. "Wishing everyone out there love tonight," they wrote on Instagram, and the Internet went wild. Everything that the Baltimore-based duo does is instant indie gold, and the song immediately skyrocketed into a slot under Pitchfork's list of Best New Tracks. The band's lush, lilting music is easy to get lost in; you come to, unsure of where the last song ended and the next one began. But on this new track, there's a distinct fresh energy that propels the pulsing melody forward. The glitchy beat permeates outward but stays in tight, staccato lines as singer Victoria LeGrand's ethereal vocals gain new lyrical clarity, and Alex Scally's searing guitar builds heat toward a crescendo that never quite peaks. This shimmering tease—no doubt a love song—ends abruptly, leaving us wanting more.
"Simple Light" by Brendan Sullivan
The loss of Brendan Sullivan to Brooklyn was a big one for the Baltimore music scene. As GM (and just generally super nice guy) at The Crown, Sullivan had built the Station North venue into a living room for the local arts—where, on any given night, you could experience a witch's brew of homegrown talent, from indie shoegaze and thrashing punk to experimental hip-hop and electronic R&B. Luckily, he's still regularly booking Baltimore talent in New York. But on his solo debut, out now via Friends Records, Sullivan stands alone, having stripped away the vocal distortion and gritty, grunge guitar of his past work—having been one part of the much loved art-rock duo Weekends—to bare his soul. Recorded right here at home, this haunting, heart-aching hymn features a few simple guitar chords, a shimmering tap of hi-hat drums, and the smoldering slow burn of saxophone by Microkingdom's John Dierker. Biggest of all, there's Sullivan's gravelly baritone. A la Nick Cave, a little late-life Leonard Cohen, we were instantly bewitched.
"D.I. Cig" by Surf Harp*
If you're anything like us, once Surf Harp's new album, Mr. Big Picture, drops this weekend, you'll have it on constant rotation. The indie quintet brings it on this second full-length record. Exhibit A? This first single—a rhythmic, rolling avalanche of New Wave, post-punk, and pop. It shifts between freewheeling melodies that are at once meticulous and outside the box, with each exploding in jubilant, energetic bursts. Eighties-infused verses fly over urgent drums. Anthemic crescendo choruses soar above wily guitar riffs that we simply applaud. Electronic touches twinkle in and fritz out. This new album plays with the mundane structures of and societal emphasis on work. It's almost too fitting that this rollicking number makes it hard to sit still in your seat.
"The Louder I Call, The Faster It Runs" by Wye Oak
This gorgeous new song, off an equally gorgeous new album, feels like the Wye Oak we never knew we'd always been waiting for. A cascading sweep of percussion, live wire guitar, and twinkling electronic tones, it marks a new beginning for the 12-year-old Baltimore-born band. It's a fusion of Jenn Wasner and Andy Stacks'  propulsive rock past with their shimmering synth present into a future that blossoms like a dream. Poetic verses reveal a moment of self-discovery—the realization that, however hard we try, we can't hold onto the past, and yet, we can't outrun the future, which can only truly be seen in the rear-view mirror, anyways. We are always at once both the old and new versions of ourselves. Embracing both speaks to the indie duo's progression: reinvention, evolution, all leading to here and now (also heard on their second single, "It Was Not Natural," out today, which we also highly recommend). This revelation—and this new music—seems to set the stage for all that is to come. 
*Not on Spotify. We'll add it to the playlist when it becomes available.