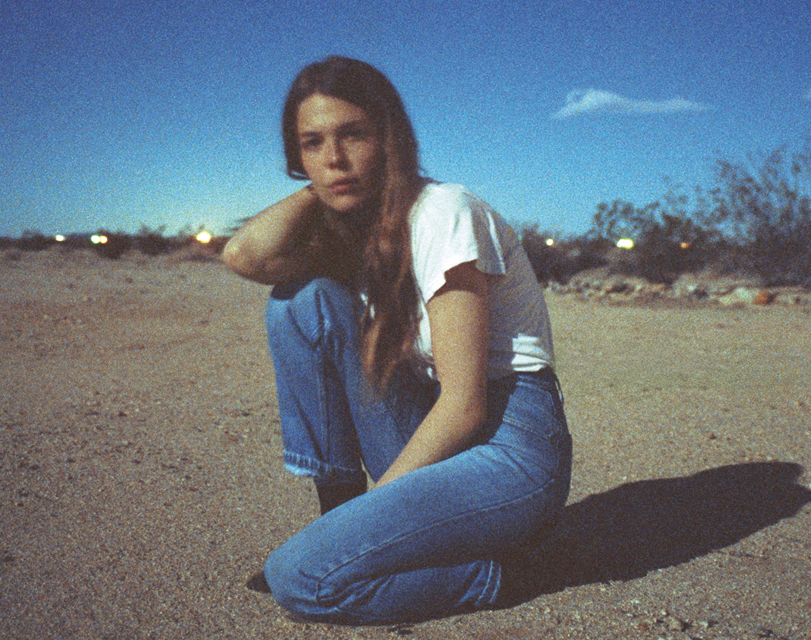 Photography by Olivia Bee
In the latest iteration of The Big Baltimore Playlist, we found five local songs ranging from dance-ready folk-pop and punkish hip-hop to an adrenaline-pumping electronic score. Check back each month for new top songs of the moment, and follow our Spotify playlist as we continue to build a soundtrack for our city.
---
"The Breakway" by Dan Deacon
Maybe you caught the premiere of Time Trial during last year's Maryland Film Festival. If you did, and you're anything like us, you found yourself undeniably drawn not just to the documentary film's visceral story of resurrection and redemption for Tour de France cyclist David Millar, but also its captivating score, released late last year. Baltimore electronic artist Dan Deacon has been flexing his composer skills over the last few years, with this being his second via Domino Records. (See also 2016's Rat Film.) This pump of adrenaline is Deacon's digital mastery at its finest, building in small, pulsing tones before bursting into a sparkling dreamscape. It draws the listener inward while creating a vast, vivid portrait of the physical endurance required by this limit-pushing ride. We're equally and anxiously awaiting both Deacon's upcoming electro-pop record and his next score.
"Hustle" by F City
A great under-the-radar record from last year was the dual personality of Agenda/World of Good by local supergroup F City. Founded by singer Lala Anderson, drummer Landis Expandis, and drummer Paul Joyce, the genre-busting trio puts 12 tracks divided between a punkish A-side and an electronic B-side. Whichever side you land on, you'll appreciate the songs' raw energy and no holds-barred funk. This particular track, situated in the latter, is a throwback to early hip-hop rhythms and rhymes that's all about hard work, featuring one of the city's most dogged rappers, Eze Jackson. Follow him and the trio as they wander the city streets of Baltimore in the song's old-school video, released last month.
"Bear The Burden" by Haint Blue
There's folk music, and then there's Haint Blue. The local sextet's bold take on the Americana genre lands somewhere in the eye of the storm—between calm and chaos—a lilting chamber orchestra meets a holy roller gospel choir. This first single off the upcoming Overgrownembodies that ethos. It's a tight tour de force with valleys and peaks as frontman Mike Cohn bares his soul. Each song on this new record is a reckoning with the singer's flight from a fundamentalist upbringing and his fight through serious drug addiction, and that sort of internal digging gives these melodies a deep and hearty authenticity. In the three years since the band's debut EP, their chemistry has coalesced into a crescendo of emotion and talent. You feel their rich harmonies, of voice and instrument, in your bones.
"Past Life" by Maggie Rogers
Maggie Rogers might not be from Baltimore, but we'll continue to root for this Eastern Shore singer-songwriter as our own. Her debut record, Heard It In A Past Life, out now via Capitol Records, is an emotional catharsis, reckoning with the earth-shaking transformation she's experienced over the last two years while becoming a bona fide folk-pop star. It's an outright fun, fiery, dance-ready feat—listen to "Retrograde" and "Burning" to see what we mean—but we personally love the quiet moments that remind us of the Maggie we fell for before her face was sprawled across billboards and bright-light marquees. This title track was reason enough for an entire record. She bares it all and stands stronger than ever before.
"Money Don't Grow On Trees" by Sneaks
Keep this MICA alum and now D.C.-based singer-songwriter on your radar. Eva Moolchan's (aka Sneaks') third album, Highway Hypnosis, now streaming via NPR First Listen and out soon via Merge Recrds, is garnering a bunch of hype for its singular sound—a feminist fusion of hip-hop and post-punk that's as much M.I.A. as it is Priests, though completely all her own. It's easy to get hooked on her hushed vocals and repetitive spoken-word lyrics that create a sort of mantra for each track, such as this song's title chorus. With bare-bones instrumentation and a staccato, bass-forward beat, she creates a soundscape that immerses you and, in its mere two minutes, leaves you wanting more. See also "Beliefs" and "Hong Kong to Amsterdam."